"I know no other educational institution in our country where the calendar shows the correct date without getting stuck in the past," Mikhail Chernyaev, graduate and lecturer at the RUDN University Institute of Medicine
My favorite subjects were Physical Education and Surgery. The main support is my family and colleagues. Read about the Leaders of Russia competition, cardiology and sound ambitions in an interview with Mikhail Chernyaev, Teaching Assistant of the RUDN University Department of Hospital Surgery with a course in Pediatric Surgery.

What was your first day at RUDN University like?
I only arrived in Moscow. All my ideas about modern universities were based on the Western cinema: campuses, vast territories, greenery, the smell of freedom and opportunities in the air! And RUDN University did not disappoint me. Everything was like in the best movies. But in addition to it there also was a variety of cultures united by friendship.
What 3 subjects were your favourite in your student years?
My favourite subject is Physical Education. Are you surprised? I headed the scientific club at the specialized department for 6 years. We developed and implemented a technology which increases mental performance, leads to a correspondence between the motor and biological ages of a person. Our work was recognized in the CIS countries, Eastern Europe and China and became a launching pad into the adult world of science.
Another subject is the whole course in Surgery and student Olympiads in surgical practice. We won regional, all-Russian and international competitions several times. No doubt, it helped to boldly enter the world of surgery.
The third subject is Healthcare Management and courses dedicated to public health. This subject is of special value to me. This is an amazing world of social laws and patterns which changes the quality of life of millions of people.
You teach at the RUDN University Department of Hospital Surgery with a Course in Pediatric Surgery. What is the favorite subject you teach?
It's Cardiovascular Surgery. Namely, a course in Emergency Cardiological and Surgical Care for Patients with Acute Life-Threatening Cardiovascular Diseases. I am convinced that every student should be familiar with most pathological conditions. Every doctor should know what to do with a patient who has a threatening condition. Cardiovascular diseases are the main cause of disability and death in the world. This problem affects a million people every year only in Russia.
We teach colleagues how to save lives during this course. I am pleased to realize that at least one or two students begin to go with me on duty to the clinic after each such cycle, and some even enrol in the residency programme in our department.
You are a finalist of the healthcare track of the Leaders of Russia All-Russian competition. What do you think of it?
My family inspired me to take this step. It is impossible to achieve a result if you just look at the success of others and do nothing yourself. It all starts with an application — 'here I am, I want to try.' Then you are judged according to your deeds.
A participant takes on a lot of roles at these competitions, in particular, of healthcare managers. It is important to have time to show your worth for the benefit of society in these minutes and hours. This is what I remember best of all.
Getting into the top 20 was a shock for me. This gave confidence in comparing ambitions with reality. It is important to soberly assess your strength.
Leaders of Russia is a great platform for networking. I met leading managers from all over the country. We, the finalists, have been united in a community of like-minded people — we are already thinking about how to implement our ideas.

Tell us about the defense of your thesis — what emotions do you have?
The thesis defense day was the boundary between a student and a professional, youth and maturity for me. I remember very well how I went up to the podium of the hall of scientific meetings and caught the views of dozens of researchers and the most sought-after doctors in the country. What I felt was excitement and anxiety. Then I said to myself: "Just be sure of what you know and speak about it." It worked! When the voting results were announced, there was joy, tears of my parents and gratitude to my teachers and close people.
My academic supervisor is Alexander Faybushevich, Head of the Department of Hospital Surgery. I not only defended my thesis, but I work under his supervision today. Alexander Faibushevich is not just a scientist and teacher. He is a Man with a capital letter, who became a mentor, a support. We worked on a study devoted to the treatment of patients with acute coronary syndrome (pre-infarction condition) using the latest achievements in modern vascular surgery. We covered the topics of import substitution and the introduction of Russian technology.
What shall be done to never need the help of a cardiovascular surgeon?
I recommend finding some time for walking and physical activity. Sacrifice sometimes your comfort so that the pedometer app on your phone doesn't swear at you so much. I also ask everyone to stop smoking, including to avoid its passive form. Half of my patients ended up on the operating table because of cigarettes. Do not forget to drink plain water, it contains a lot for health. And I recommend finding harmony within yourself and in your relationship with the world around us.
Why do you speak at conferences, participate in competitions? It distracts you from patient care.
I am absolutely sure that the doctor's success consists of three things: clinical work, social service, scientific research and training young specialists. Sanitary education is important, it is crucial to raise the levels of public health and social hygiene. Therefore, it is important to find some time for publications and presentations. It is the most effective way to find out whether you, as a doctor, are doing everything right and up to date, whether you are keeping up with the times. It is communication with specialists outside the clinic or even the country, demonstrating the results of your work that are the very way of self-control. This transforms into a greater benefit for patients.
Imagine that RUDN University were a person. What would you give him/her as a birthday present?
Handmade chess from the Ural stones. A person who has almost everything needs to be able to enjoy contemplation or just have a good time thinking about beauty.
What quality do you value most in RUDN University?
The feeling of community and even nepotism at university. I understand that this provides unlimited opportunities for the implementation of your ideas. I can always count on my colleagues' support, and they can rely on me. Moreover, RUDN University is sensitive to everything new and accepts it. I know no other educational institution in our country where the calendar shows the correct date without getting stuck in the past.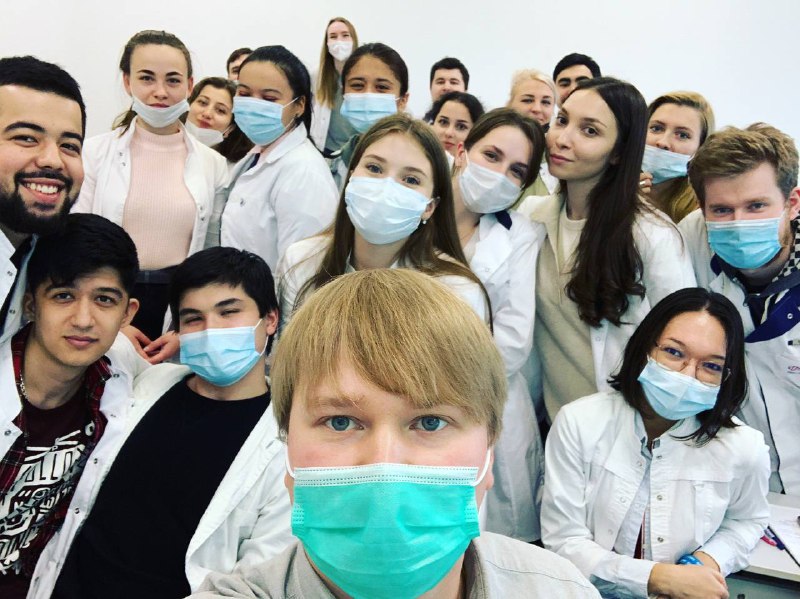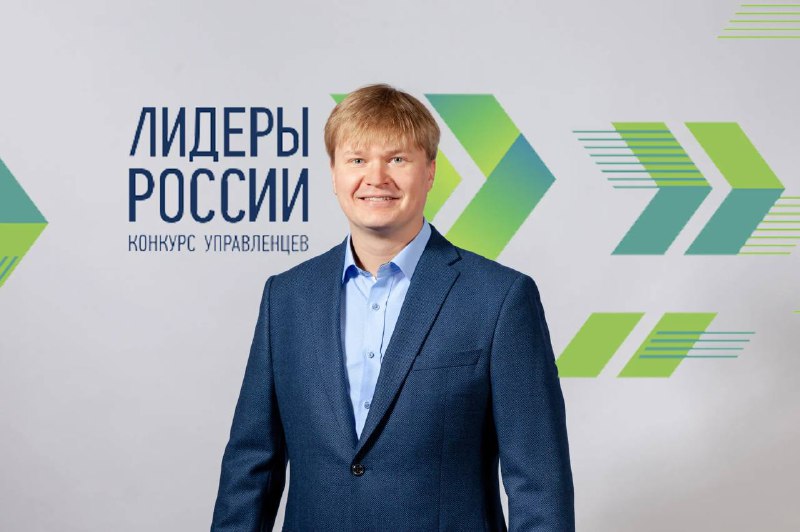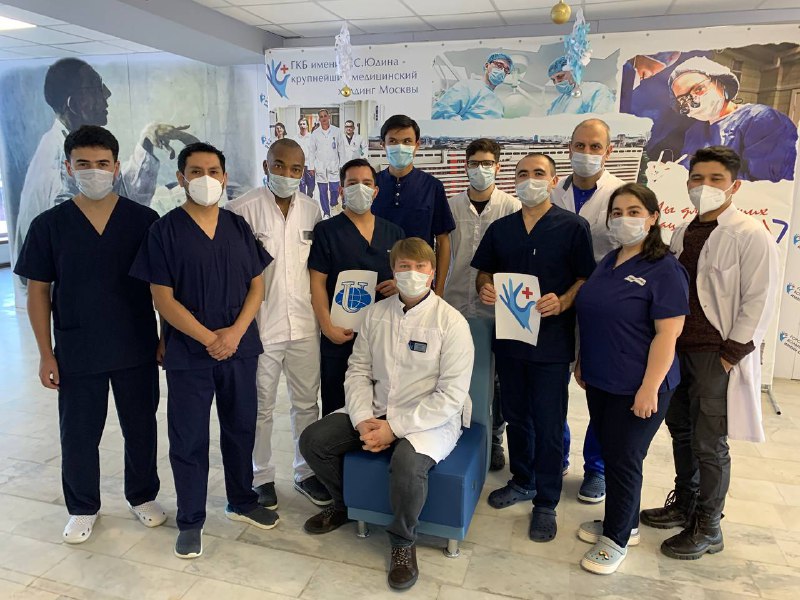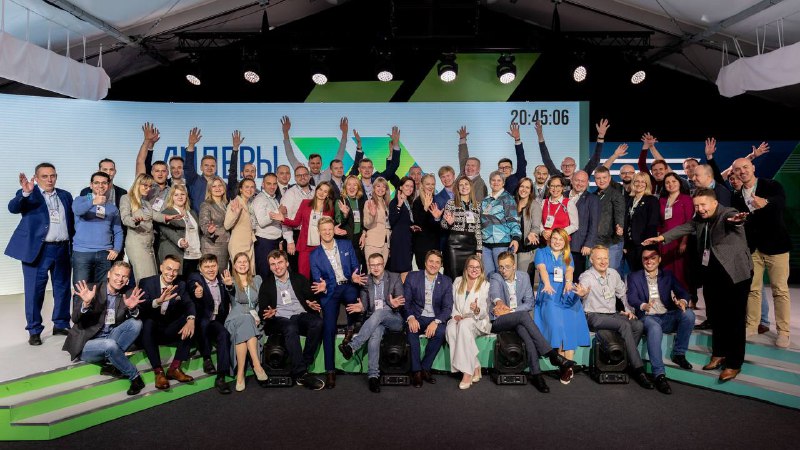 Alumni
27 Jun
"I liked walking around snowy Moscow, especially after buying a warm jacket and gloves," says Jorge Marco Calderon Verduga, RUDN Faculty of Humanities and Social Sciences graduate
Marco Calderon Verduga came to Russia from Ecuador. He graduated with a bachelor's and master's degree in Political Science from the Peoples' Friendship University of Russia. Read an interview about the choice of university and adaptation in Moscow.
Alumni
22 Jun
"In Russia, I saw the sea for the first time!" — Aaron Mweva Kasonde from Zambia, student of the Faculty of Economics of RUDN University
Aaron's list of achievements consists of 20 items: participation in a dozen professional events, certificates for achievements in studies and research, 3 scientific articles. In 2022, Aaron is graduating from the Faculty of Economics of the Peoples' Friendship University of Russia with a degree in Economics. Read an interview to know why an African student decided to study in Russia.
Alumni
03 Mar
"My mom offered to take the documents from RUDN University. But there was nothing that could stop me!", — Daria Ryzhova, a graduate of the RUDN University Agrarian and Technological Institute
The essence of the profession of a veterinarian is to treat animals, but this is in short. And if you want more details you'll find them in an interview with Daria Ryzhova, a RUDN University graduate in Veterinary and Sanitary Expertise. Now she is a leading specialist at the Centre for Veterinary Medicine, a subordinate organization of the Department of Veterinary Medicine of the Ministry of Agriculture of Russia.