"In Moscow, students are serious people, and in Georgia, young people are more fun" — Anna Khotivrishvili, postgraduate student of the Faculty of Humanities and Social Sciences
"In Moscow, students are serious people, and in Georgia, young people are more fun" — Anna Khotivrishvili, postgraduate student of the Faculty of Humanities and Social Sciences
Anna was born and raised in Tbilisi in the area of ​​sulfur baths, once visited by Alexander Pushkin and Mikhail Lermontov. Read in the interview about international relations, why they are important and how not to give up with closed borders — in an.

Why International Relations at RUDN University?
I completed my Bachelor's degree in International Relations and Diplomacy in Georgia and moved to Moscow. RUDN attracted me by peoples' friendship, foreign languages ​​and reviews of students who studied here.
Since childhood, I have liked history and politics, so I saw myself in diplomacy and I was right. RUDN has become for me something more than just a university. This is my second home, and the staff and students are my family.
What was your first impression of RUDN?
When I came to campus, one student accidentally pushed me, and my new phone fell out of my hands and shattered. That was the greeting (laughs). Everything was so strange and unusual for me. But the nature and friendly atmosphere helped to adapt. And the campus itself is in my soul.
What surprised you in Moscow?
Freedom. Here people have a different attitude to life — students are already serious adults. And in Georgia, young people are more fun. We have a more traditional society — family bonds, care of relatives and friends even when you are grown. When I arrived in Moscow, I was left alone and was totally independent. But it is also comfortable in Russia. During five years of study, I have never seen a prejudiced attitude.
How did the adaptation go?
I had often spent time with my relatives who live in Russia. This is probably why I quickly got used. I also liked talking with classmates from Turkey, Brazil and African countries. I asked about culture, traditions, what their life is about. I like it that here you can meet not only international students, but also teachers.

Why did you choose French?
French is one of the languages ​​of diplomacy, along with English. I was an intern for six months at the European Parliament in Brussels with 53 participants from all over the world. From morning to evening, we listened to lectures at St. Louis University, during the day we practiced in the European Union — we got to know the deputies and developed communication skills. I faced with a lot of situations where you cannot do without French. For 18 months I studied it at RUDN University, I have some level but there's still a lot to learn.
How not to lose interest and focus on distance learning?
It's been 6 months that I cannot return to Russia because of the closed borders. All my life — personal belongings, work and research — is at RUDN University. There are many students like me. I advise them not to get upset or give up hope. We will return to full-time education sooner or later. But we must take all the best and not give up our positions. It is a pleasure to learn from good teachers, even from a distance. I do hope the border issue will be resolved soon since I have many plans for science in Russia.
The borders to Georgia are open — we will be glad to welcome guests and treat them to delicious khinkals, ojakhuri and khachapuri!
What is International Relations?
An awesome specialty and part of my life. This is a set of economic, political, ideological, legal, diplomatic and other ties between states, organizations and movements in the international arena. International relations also include cultural trends: artist tours, exhibitions and museums.
Students study world politics, the history of diplomacy, international conflicts, the basics of international security and much more. What are you supposed to learn to do?
Speak fluently at least two foreign languages.
Professionally translate texts.
Organize negotiations and meetings.
Participate in the international activities of organizations.
Elaborate practical recommendations.
Accompany delegations.
Analyze the prospects for the development of foreign policy.
Strategically shape relationships with countries.
Among graduates are diplomats, international journalists, conflict experts, political scientists, translators, international security specialists and representatives of government organizations.

Name politicians who inspire you.
Margaret Thatcher, Winston Churchill and Theodore Roosevelt. Their policies are based on democracy. They are leaders who are always in the right place at the right time, feel the people and know how to react. These are the people I want to look up to. They have returned greatness to their countries more than once — they inspired with speeches and promoted international, social and economic programs. Under their guidance, countries became leaders who help other states. Cooperation with such countries is promising.
There is a teacher and my scientific advisor, Konstantin Kurylev, who influenced me no less. I am grateful to the whole team for shaping my personality.
Where do you see yourself in 10 years?
The diplomatic service of Georgia is my dream. But the main thing in 10 years is to teach. Students always give positive energy and a lot of interesting information. Young people motivate, because it is necessary to select and present information in such a way that it shapes a personality. For three years now I have been an assistant at the Department of Theory and History of International Relations. I taught "Foreign policy of the CIS countries", "History of foreign policy of the USSR", "Economic processes of the CIS" and "Political science" to the 2nd — 4th year students, and in the English-language master's program. After postgraduate school I will continue to work.
Briefly describe your thesis. What did you consider and what conclusion did you come to?
Since childhood, I have been interested in the history and culture of Europe, therefore I study the migration policy in the European Union and the position of the Visegrad Group from 2004 to 2020. It includes Poland, Czech Republic, Slovakia and Hungary. Migration flows in the 21st century cannot be stopped due to their volume and involvement in globalization. Europe has opened its borders to migrants, which affects both Central and Eastern parts of the continent.
I started with an agreement on cooperation between the states of Eastern and Central Europe, which was concluded in 1991. They wanted to reintegrate policy and economy within the country so that after the collapse of the USSR, their structures and institutions would change to realize their potential in the EU. There was a merger of reorganization institutions within the country and adaptation to European legislation.
The relevance of the study is explained by the migration crisis, which gave impetus to act decisively and changed the legislation of the Visegrad group. And the pandemic has become a catalyst for change. The 4 countries were supposed to allocate quotas for migrants. However, they refused to distribute quotas and tightened the rules for accepting refugees. Read.
Looking back, what other topic could you take on?
Migration relations between Georgia and the European Union. Women emigrate from Georgia in search of a better life, work as nannies, housekeepers and machine operators. They have one day of rest a week and get good money, which they send home to their families. Another interesting program is when they become refugees and move, and this negatively affects the policy of Georgia.
Why do you think young people should do science?
To be a scientist at a young age is difficult, so it should be attractive. To each his own. I love learning, exploring and discovering something new so much that when I get old, I hope I will do the same. Science is human's best investment. Even if a person has no plans to continue in the future, knowledge will help compete in an already tight market.
For reference:
Anna Khotivrishvili — assistant of the Department of Theory and History of International Relations, winner of many scientific conferences, among which:
IASK — Winter school — And whom we trust?
International migration — Researcher — Research Center (Hungary)
International conference Migrant Belongings
IASK — Competition for the best knowledge of Central Europe
Conference "New Approaches to Researching the Impact of Soft Power in International Relations"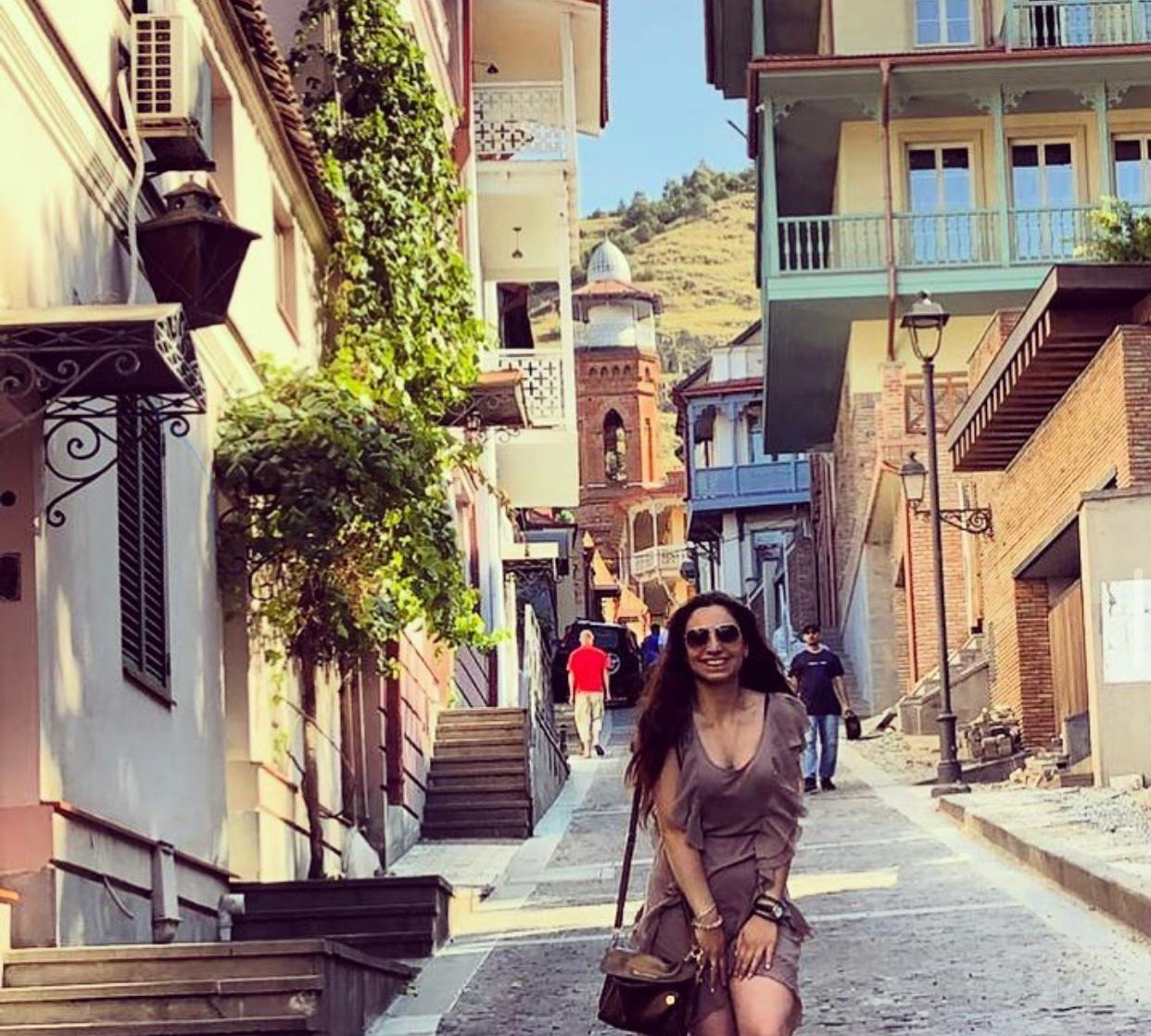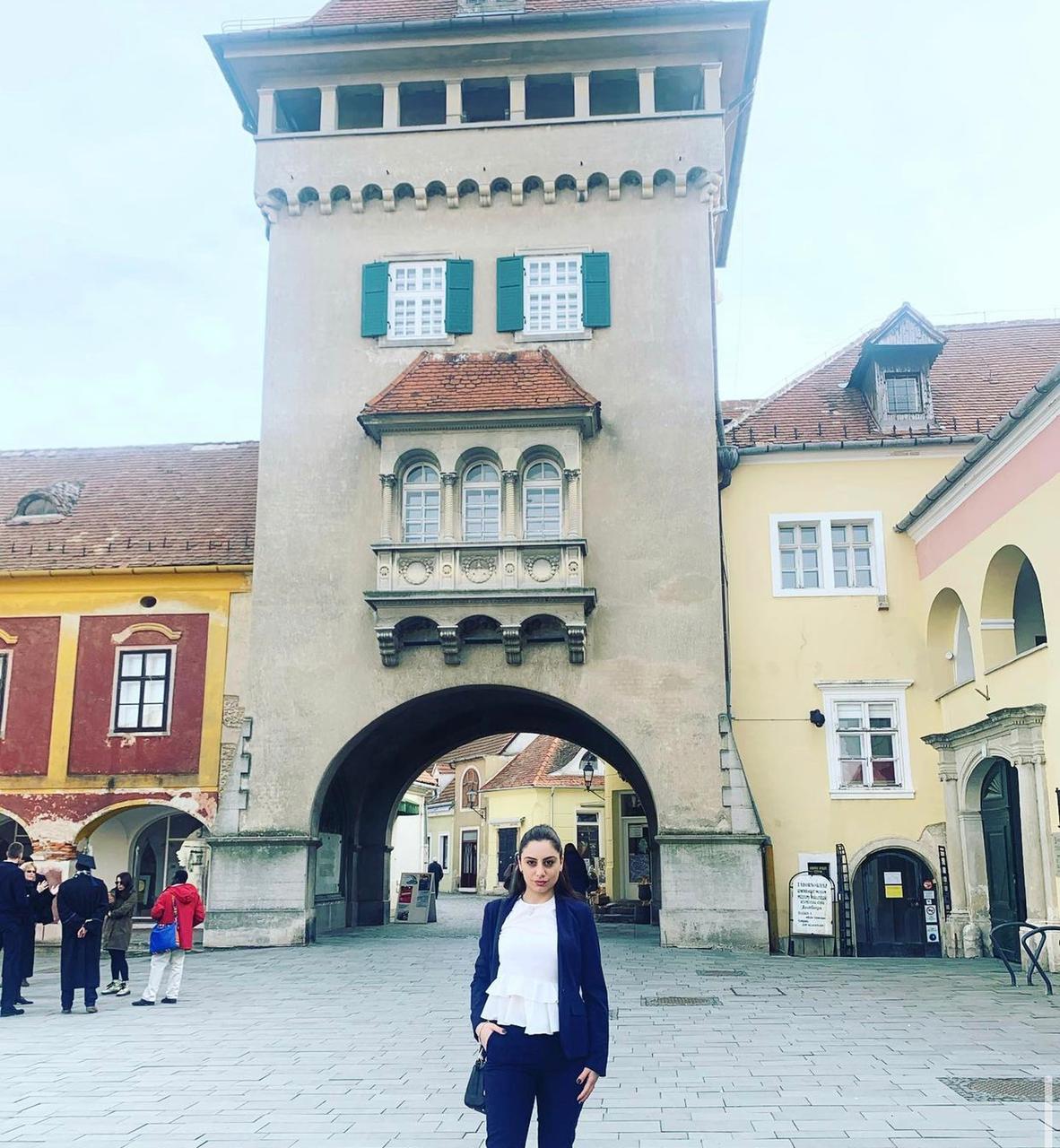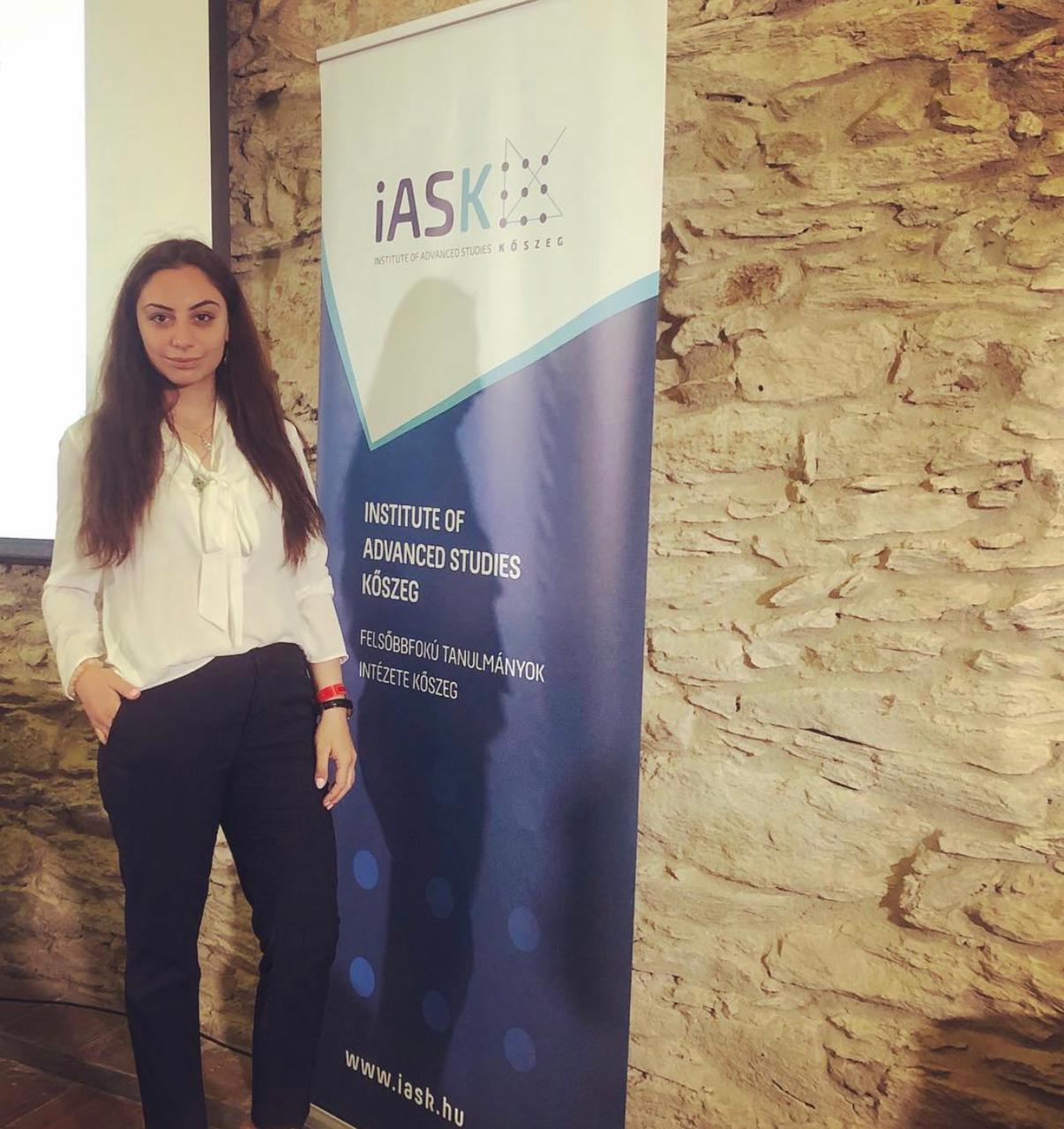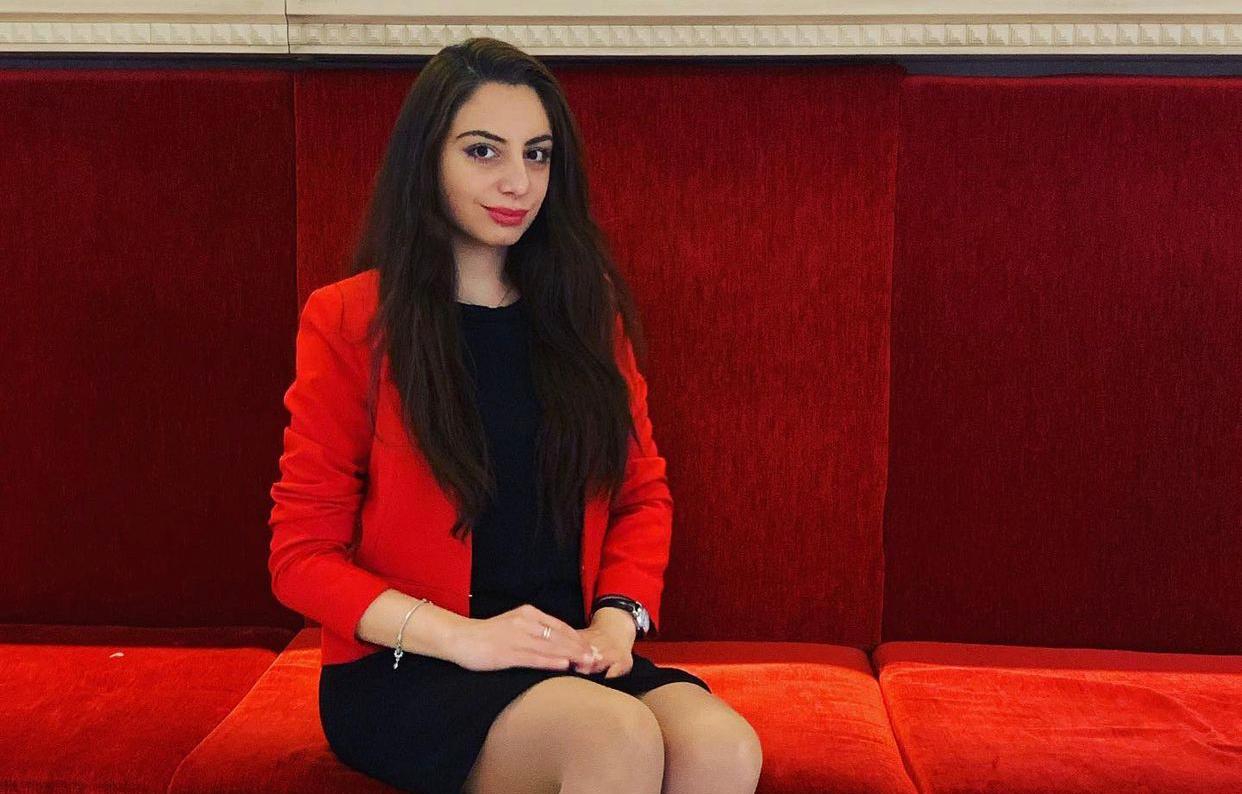 Life in RUDN
03 Aug
"In my work, the main thing is people. Whatever I design, it should be completely satisfying to society," – Morjadino Da Fonseca Vera Kruz, PhD student at the Academy of Engineering from Sao Tome and Principe
Morjadino flew from warm Sao Tome to Moscow to receive the profession of an architect of buildings and structures. He loves Khrushchev apartment buildings (5-storey buildings of the 60's), lives according to the laws of Vitruvius and wants to create something useful for society. We asked Morjadino what motivated him to move to Russia, why he chose Architecture and what project he presented at the Golden Section festival.
Life in RUDN
01 Aug
Resident of RUDN Institute of Medicine saves a man's life on board the plane
July 18, one of the passengers of Qatar Airways Moscow-Doha flight QR340 felt bad. Alaa Al Hajj, a Lebanese resident of RUDN Institute of Medicine (Traumatology and Orthopedics), who was flying on vacation, came to his aid. The young doctor provided first aid and convinced the crew to make an emergency landing at Kuwait International Airport to transfer the passenger to the medical team. Thanks to Alaa, the man remained alive.
Life in RUDN
07 Jul
Meaningful summer means comfortable academic year!
The third working semester of the International student construction brigade "Meridian of Friendship" was opened at RUDN University. Vice-Rector for Student Affairs Mikhail Katsarsky motivated the students to work, speaking about his student path in the construction team, tied bandanas to the leaders and handed out tasks.