"It is important for a lawyer to be charismatic, with a sense of humor and even cunning," says Alan Baker, Master student of Law at RUDN University from Georgia
"It is important for a lawyer to be charismatic, with a sense of humor and even cunning," says Alan Baker, Master student of Law at RUDN University from Georgia
Do you think that the success of a lawyer depends only on the knowledge of laws? It doesn't. A sense of humor, tenacity, charisma, and even cunningness is what a law student must have to be successful. Alan Baker, Master student of the International Law Department of RUDN Law Institute, is sure of this. Read about individuality in profession, what success is and why lawyers are needed in an interview with 10-semester A-student Alan Baker from Georgia.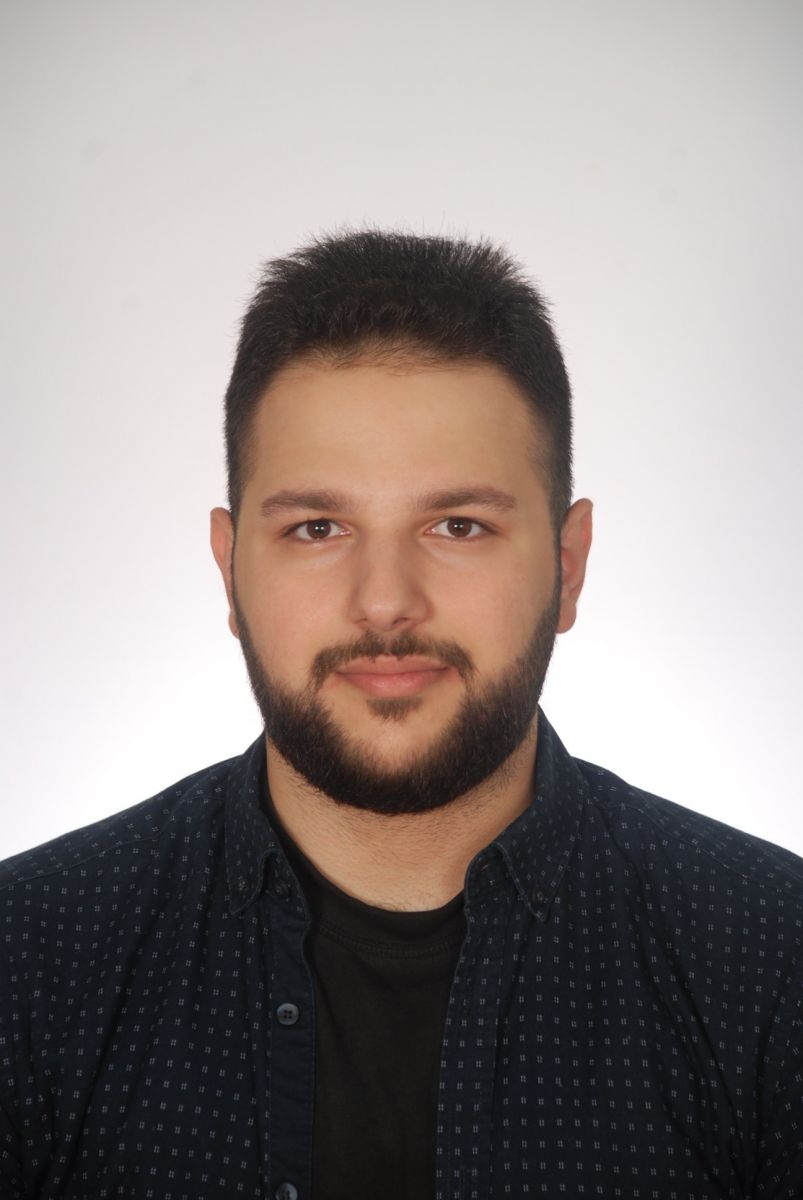 Alan, who did you see yourself in the future as a child and why did you choose jurisprudence?
I wanted to become an architect. Drawing lessons were easy for me, I was good at mathematics. With age, I realized that an architect is a creative profession, and I hardly consider myself to be this type of personality. I chose jurisprudence — a more pragmatic occupation, in my opinion.
You are from Georgia. How long did it take you to start feeling home in Russia? Are there any difficulties in a new country?
In Tbilisi, I studied at a secondary school named after A.S. Pushkin. Our countries are close and historically we are close, we have a similar culture and the same faith. Moving to Russia was a deliberate decision, so there were no problems.
How does one become an A-student? Are people born like this? How did you start getting only good and excellent grades?
You are not supposed to be born an A-student, you can become one. I didn't spend more time for studying than my friends and classmates. The question is in the approach. During 90 minutes of a seminar you can either listen and delve into the process, or you can do anything but, and catch up on lost time in your free time. If you take the most of the opportunities the university provides, manage time and prioritize correctly, you can do really well.
What was your bachelor's work devoted to?
The topic of my bachelor's work is "Immunities of high-ranking state officials from criminal jurisdiction under international law." I chose it together with my scientific advisor Marianna Ilyashevich. The choice was influenced by the interest in international criminal law, as well as participation in the international congress "Blischenko's Readings" when I was a 3rd and 4th-year student.
"There are too many lawyers", "a lawyer can't get a job now" — didn't such phrases scare you when choosing a major?
High competition in our profession does not scare me at all. Each specialist is unique, each has their own strengths and a range of issues they are good at. A lawyer is a profession much in demand with state and private companies. It may seem that a lawyer only drafts documents and makes beautiful speeches in court, but this is not so. Every day you need to process a lot of information — find it, study, analyze and evaluate from the point of view of the current legislation. It will be very difficult for a person without a specialized education to understand all this.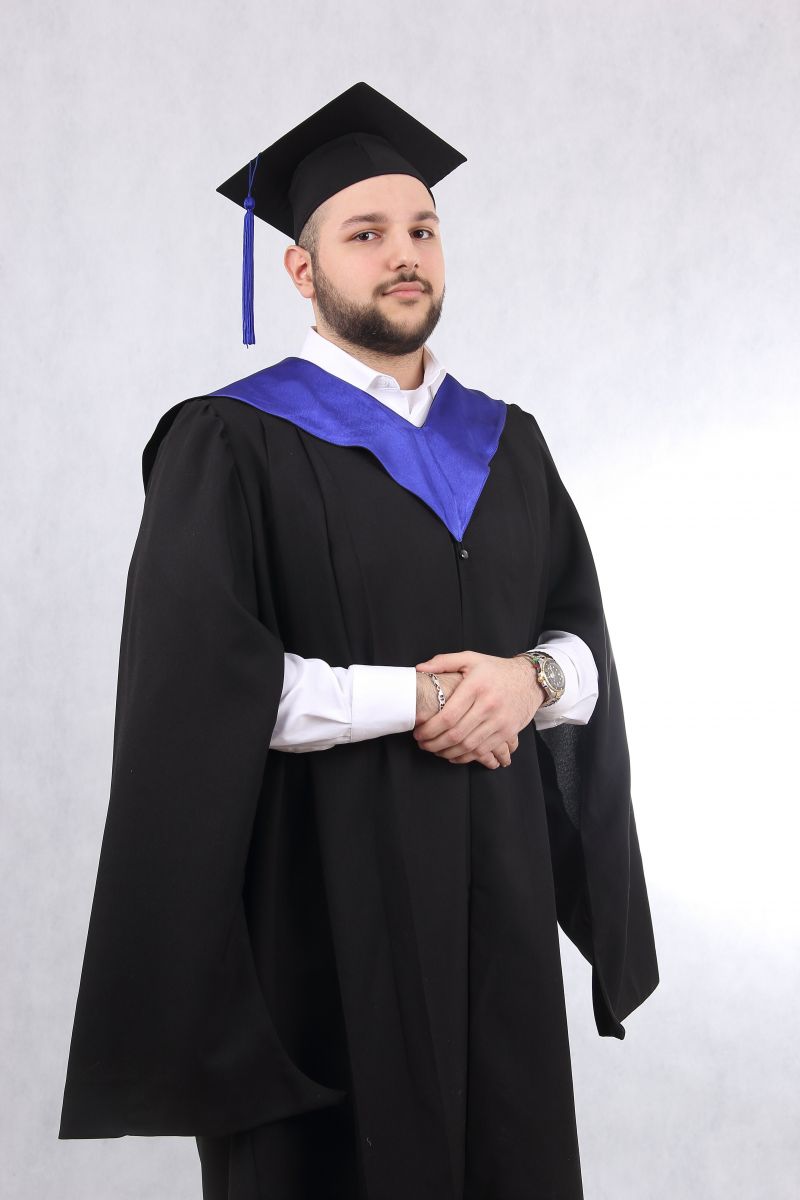 How have you already managed to realize yourself in the profession?
At the beginning of 2020, I got a job as a legal adviser at the Commercial Department of RUDN University. Fortunately, classes are in the evenings online — I manage to combine work and studies.
What is success for you? What personal qualities enable you to be successful?
Success is recognition of merit and results of work, and achievement of goals. Hard work and diligence, responsibility and perseverance are what helps me to achieve success. It is important to treat any profession with dedication, organization and professionalism. The employer, first of all, pays attention to competence, the ability to think logically and to solve assigned tasks. Many of my classmates are already successfully working in large legal companies. And each of them is primarily a purposeful and ambitious young specialist.
It is also important for a lawyer to have a sense of humor, be charismatic and even cunning.
What else do you do besides study and work?
Recently, I have been reading a lot of foreign and Russian fiction. I really like the intricacies of the storyline of Boris Akunin's historical detectives.
What advice do you have for first-year students or those who are just about to study law?
If I had an opportunity to return to 2015, and advise myself when I was enrolling, I would definitely say: "Learn the theory of state and law!" This is the main discipline that will give an understanding of jurisprudence in general.
I advise young colleagues and future students not to waste precious time, but to gain knowledge, competences and experience right now. Develop yourself, analyze yourself, get out of your comfort zone, take up even what seems impossible. Read literature, learn to build healthy relationships with teachers and in a team.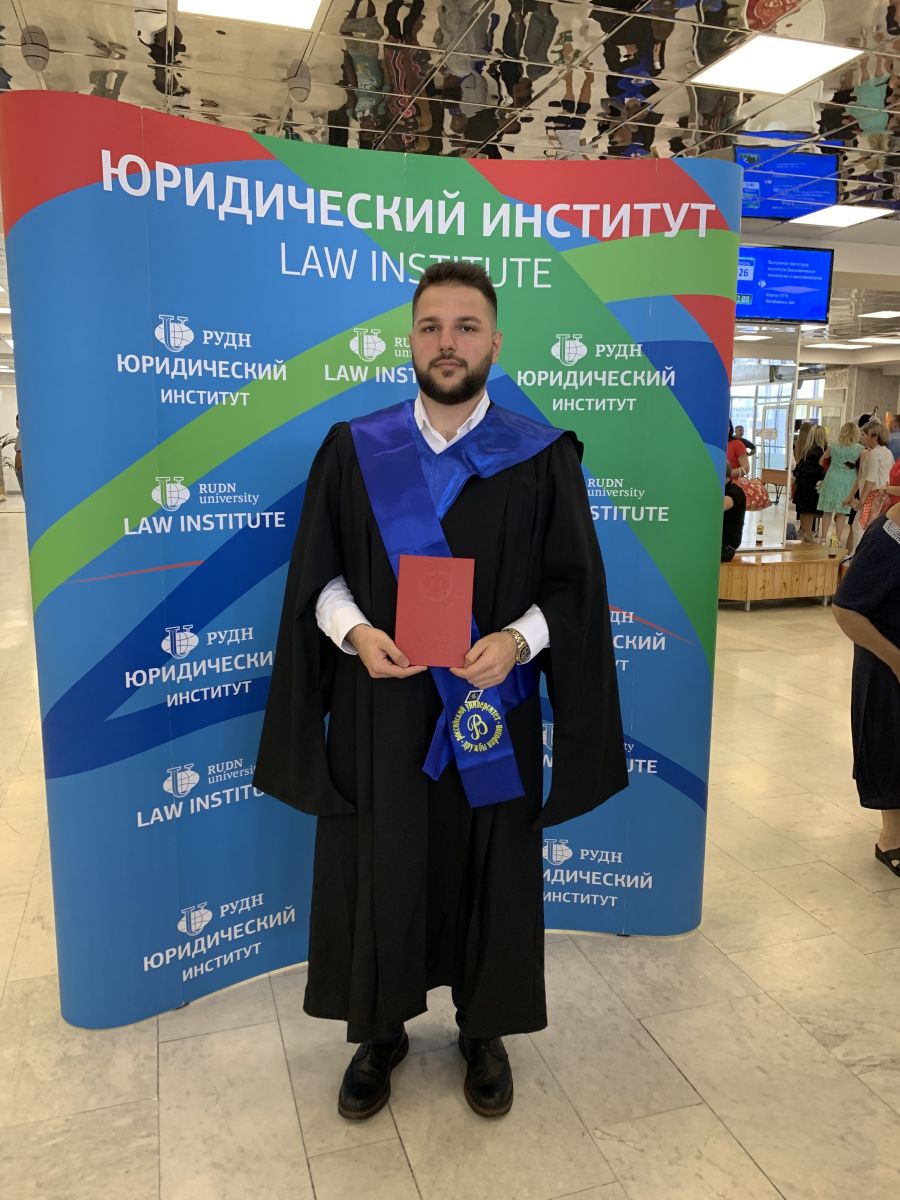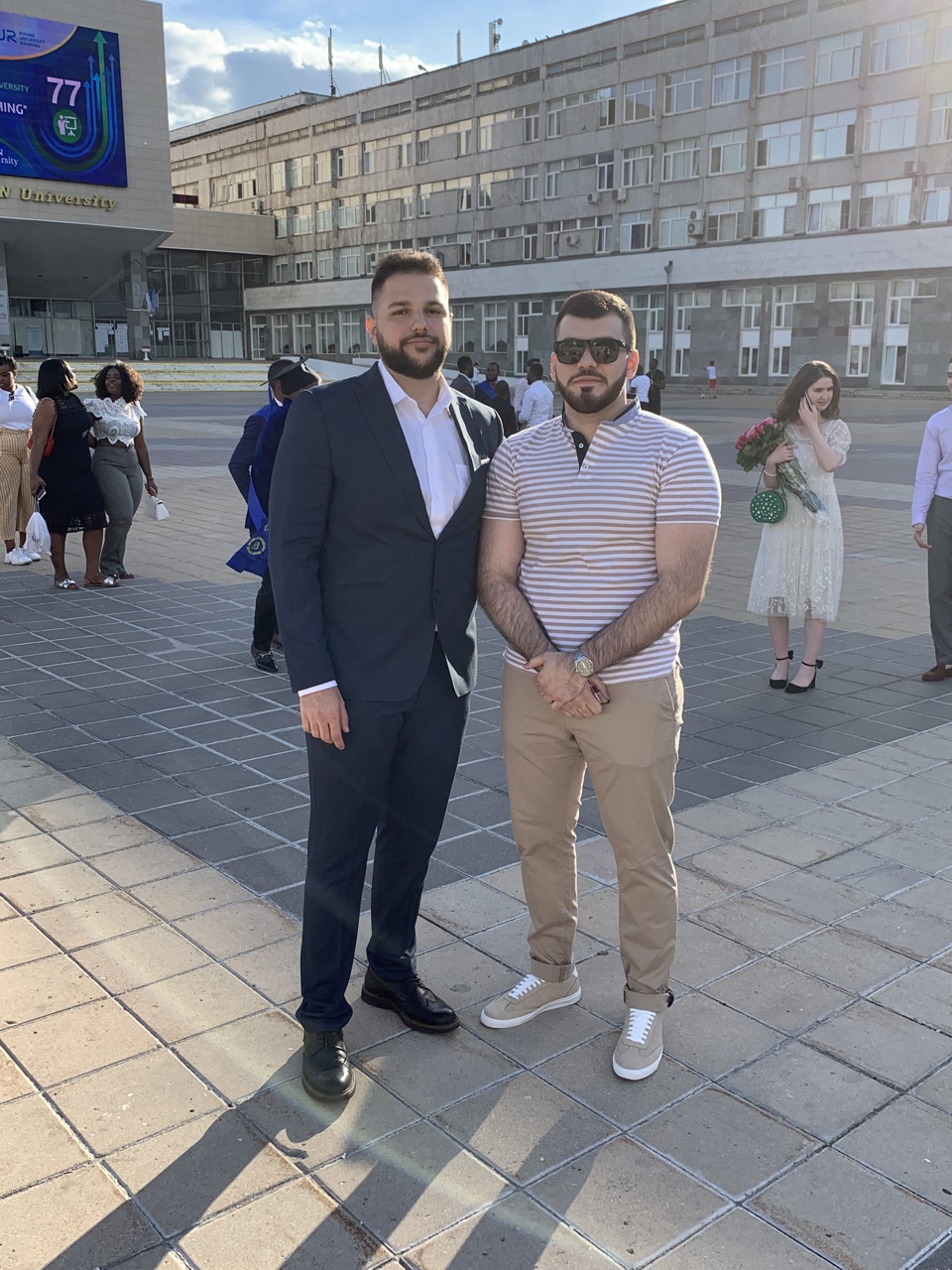 Life in RUDN
03 Aug
"In my work, the main thing is people. Whatever I design, it should be completely satisfying to society," – Morjadino Da Fonseca Vera Kruz, PhD student at the Academy of Engineering from Sao Tome and Principe
Morjadino flew from warm Sao Tome to Moscow to receive the profession of an architect of buildings and structures. He loves Khrushchev apartment buildings (5-storey buildings of the 60's), lives according to the laws of Vitruvius and wants to create something useful for society. We asked Morjadino what motivated him to move to Russia, why he chose Architecture and what project he presented at the Golden Section festival.
Life in RUDN
01 Aug
Resident of RUDN Institute of Medicine saves a man's life on board the plane
July 18, one of the passengers of Qatar Airways Moscow-Doha flight QR340 felt bad. Alaa Al Hajj, a Lebanese resident of RUDN Institute of Medicine (Traumatology and Orthopedics), who was flying on vacation, came to his aid. The young doctor provided first aid and convinced the crew to make an emergency landing at Kuwait International Airport to transfer the passenger to the medical team. Thanks to Alaa, the man remained alive.
Life in RUDN
07 Jul
Meaningful summer means comfortable academic year!
The third working semester of the International student construction brigade "Meridian of Friendship" was opened at RUDN University. Vice-Rector for Student Affairs Mikhail Katsarsky motivated the students to work, speaking about his student path in the construction team, tied bandanas to the leaders and handed out tasks.