«Let 2019 be a year of love, kindness and miracles! I wish you professional growth and all the best in life!» - Rector of RUDN University Vladimir Filippov students, colleagues and friends of the University
«Let 2019 be a year of love, kindness and miracles! I wish you professional growth and all the best in life!» - Rector of RUDN University Vladimir Filippov students, colleagues and friends of the University
Dear friends and colleagues.
We are seeing out the old year with gratitude for all the bright events and victories it gave us and hope that the coming year will be as good!
Let us leave all disappointments and doubts behind us and go ahead to fulfil the most ambitious and daring plans!
Let 2019 be a year of love, kindness and miracles! I wish you professional growth and all the best in life!
Happy New Year!
Rector of RUDN University, academician of RAE
Chairman of the Higher Attestation Commission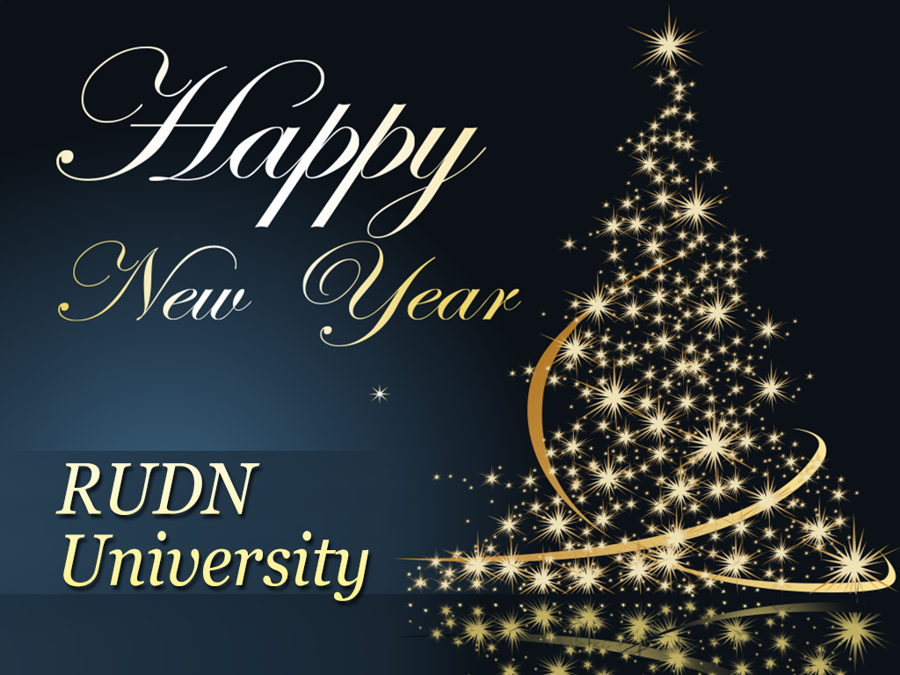 Life in RUDN
27 Jan
"I was sitting in my room in the dormitory thinking about what I personally can do to make the world better. This is how the International Organization "Youths Make a Difference" appeared," says Tatiana Denseh Kusi, student of the Academy of Engineering
Tatiana Denseh Kusi from Cameroon is a 4th year student majoring in Technical Systems Management. In 2019, she founded the "Youths Make a Difference" (YMD) International Youth Organization. Now it unites 62 people from 20 African countries. In 2021, Tatiana won the Africa Excellence Award in the category "African Youth Ambassador 2021". Read the interview about how she created a youth organization, how YMD helps internally displaced persons from the conflict zones in Cameroon and how to combine studies with volunteering.
Life in RUDN
29 Dec 2021
Congratulations of RUDN Rector and RUDN President on New Year 2022
Life in RUDN
29 Nov 2021
"We feel like Olympic champions": RUDN male and female volleyball teams are champions of the international tournament in Italy
The 6th World InterUniversities Championship 2021 (WIUC) in Rome ended with the triumph of RUDN University male and female volleyball teams. The men's team won a gold medal for the first time, while the women's team confirmed their status as the strongest women's volleyball team at the WIUC for the fourth time in a row.