Project 6.0 "Green University": RUDN planting "trees of friendship" around the world
Project 6.0 "Green University": RUDN planting "trees of friendship" around the world
RUDN University has launched the Green University project. Together with partner universities, it plants "trees of friendship" in different countries. Each tree is a step towards preserving the green world.
The greenest university in Russia is strengthening friendship with foreign colleagues, jointly greening the planet. Lebanon and Ecuador, Kenya and Armenia, Bolivia and Cote d'Ivoire ... Country by country, the geography of the project is expanding.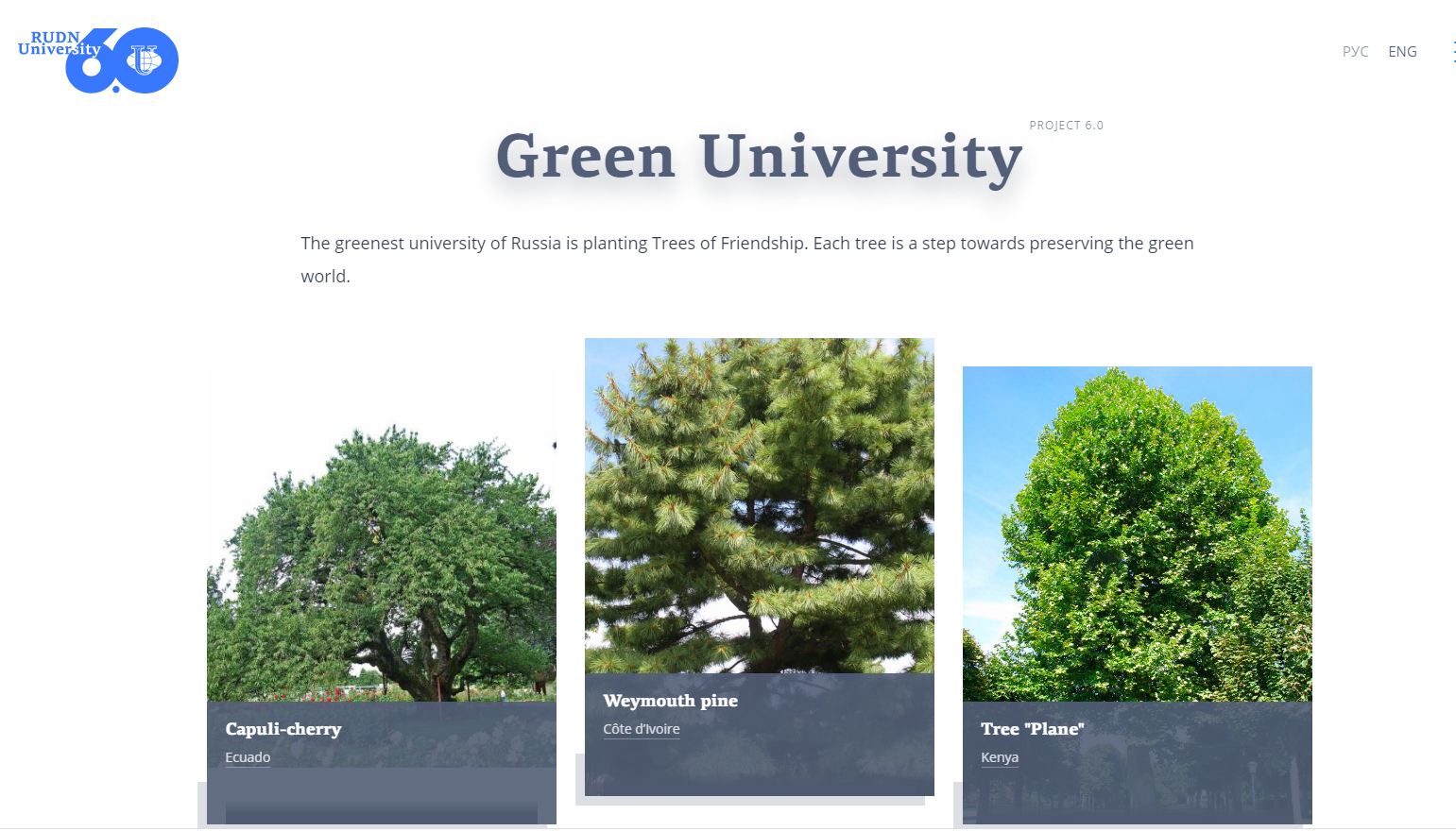 Life in RUDN
24 May
50 countries — one ticket: RUDN University send guests of the "Planet South-West" festival on a journey
Once a year, RUDN Airlines give you the opportunity to visit dozens of countries in a few hours. No visa and luggage — take only the most necessary things: a student card and good mood. RUDN University students from 50 countries introduced the guests of the "Planet South-West" festival to their cultures and traditions.
Life in RUDN
24 May
"In Moscow, students are serious people, and in Georgia, young people are more fun" — Anna Khotivrishvili, postgraduate student of the Faculty of Humanities and Social Sciences
Anna was born and raised in Tbilisi in the area of ​​sulfur baths, once visited by Alexander Pushkin and Mikhail Lermontov. Read in the interview about international relations, why they are important and how not to give up with closed borders — in an.
Life in RUDN
20 May
"Delicious chemistry": how a PhD student from RUDN learned to use his chemistry skills in cooking dishes
What sets chemistry apart from other natural sciences is the ability to get creative and find amazing solutions to long known problems.