Project 6.0 "Man of the first Year": the history of the university in the words of the first teachers
Project 6.0 "Man of the first Year": the history of the university in the words of the first teachers
On the eve of the 60th anniversary of RUDN University, it launches the project "Man of the year of the creation of RUDN University". The heroes of the project are teachers and staff who came to the university in the early years of its existence and connected their lives with it.
In the words of witnesses, we want to show how the university changed and grew, expanded the geography of students and blurred the boundaries of differences, took the first steps on the path from Patrice Lumumba University to RUDN University.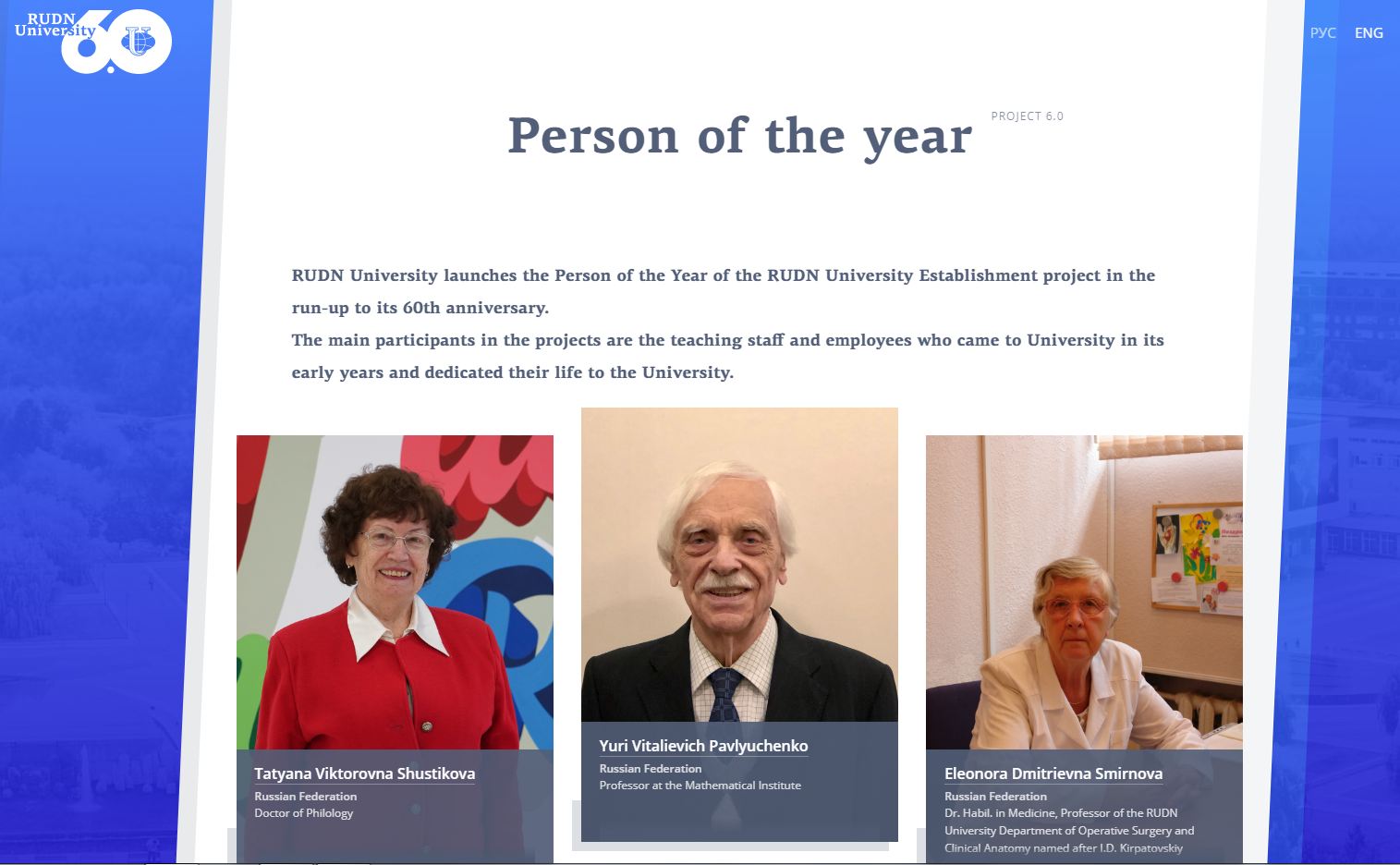 Life in RUDN
26 Apr
Results of the direct line of the Rector of RUDN University with foreign students — April 15
On April 15, Rector of RUDN University Oleg Yastrebov held the third meeting with foreign students of the University. 213 users joined the meeting online. 32 presidents of the fraternities were in the hall in person. In advance, the students sent 23 questions to the Rector, and 40 questions were asked in the chat.
Life in RUDN
25 Apr
Current information: storing students' belongings during their absence from the hostel
Many RUDN University students are not in Russia now, but their belongings remained in the dorm rooms. Information is provided on where the personal belongings of RUDN University students, who do not live in the hostel for more than one month from March 1, 2022, will be stored.
Life in RUDN
13 Apr
Current information for students: how to transfer money from abroad
We have collected up-to-date information for RUDN students about the ways how to transfer money from abroad to Russia.