Project 6.0 "Man of the first Year": the history of the university in the words of the first teachers
Project 6.0 "Man of the first Year": the history of the university in the words of the first teachers
On the eve of the 60th anniversary of RUDN University, it launches the project "Man of the year of the creation of RUDN University". The heroes of the project are teachers and staff who came to the university in the early years of its existence and connected their lives with it.
In the words of witnesses, we want to show how the university changed and grew, expanded the geography of students and blurred the boundaries of differences, took the first steps on the path from Patrice Lumumba University to RUDN University.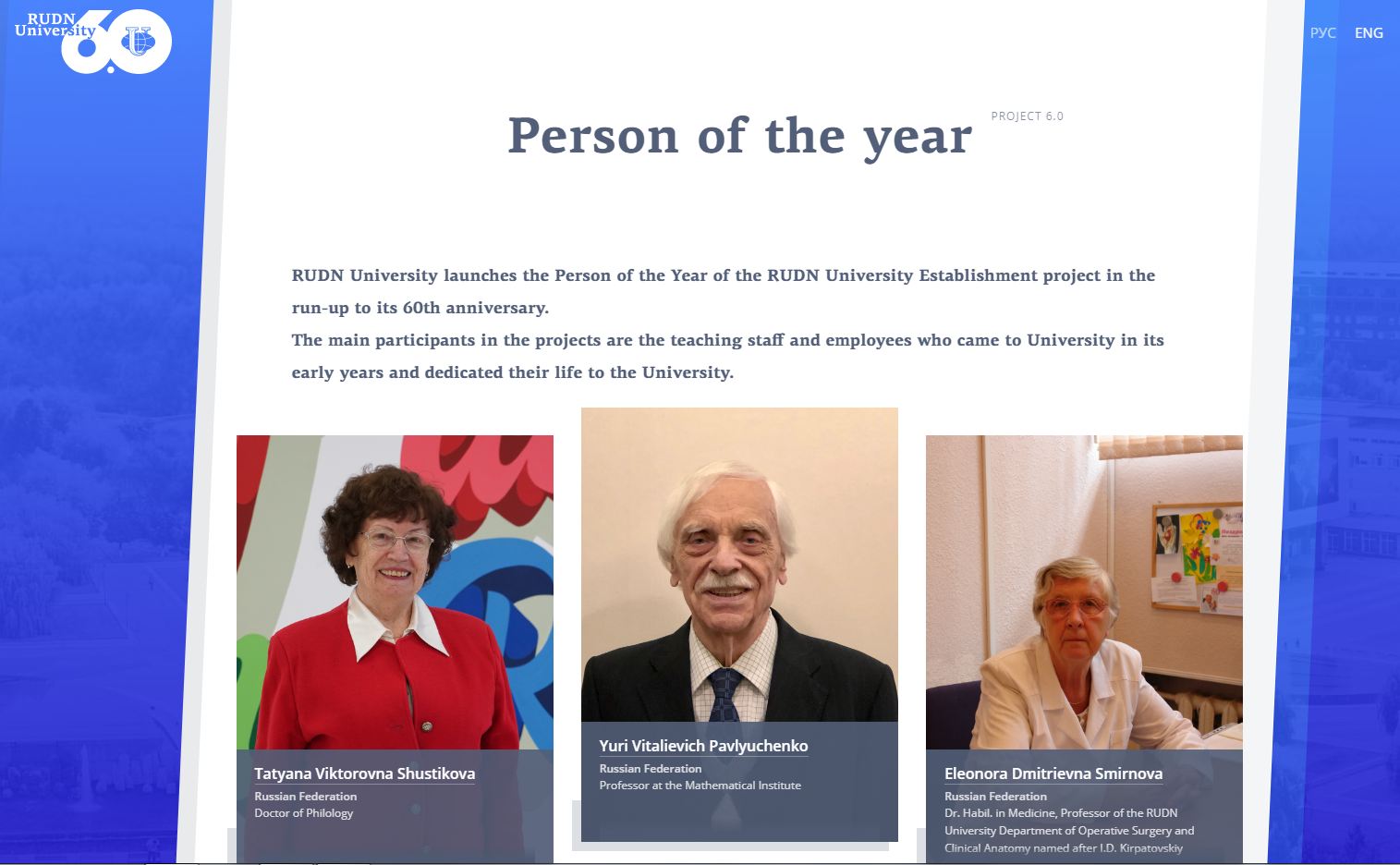 Life in RUDN
30 Sep
RUDN and FISU: sports track at the university
Winter and summer Universiades (World Student Games), championships and world cups among students, more than 60 sports and athletes from 150 countries — this is all about FISU. FISU is the International University Sports Federation, promoting sports activities among students around the world. Read our article about FISU and student sports.
Life in RUDN
10 Sep
The first World Cup among students in powerlifting is to be held in Russia
More than 200 students from 40 countries will come to Russia in July, 2022, to fight for the World Cup in powerlifting.
Life in RUDN
26 Aug
RUDN University student Zoya Schurova at the 2020 Paralympic Games in Tokyo
Zoya is now in Tokyo for the 16th Summer Paralympic Games. The most important start of her sports career will take place on 28 August. She participates in swimming competitions among people with locomotive disabilities.