Project 6.0 "Man of the first Year": the history of the university in the words of the first teachers
Project 6.0 "Man of the first Year": the history of the university in the words of the first teachers
On the eve of the 60th anniversary of RUDN University, it launches the project "Man of the year of the creation of RUDN University". The heroes of the project are teachers and staff who came to the university in the early years of its existence and connected their lives with it.
In the words of witnesses, we want to show how the university changed and grew, expanded the geography of students and blurred the boundaries of differences, took the first steps on the path from Patrice Lumumba University to RUDN University.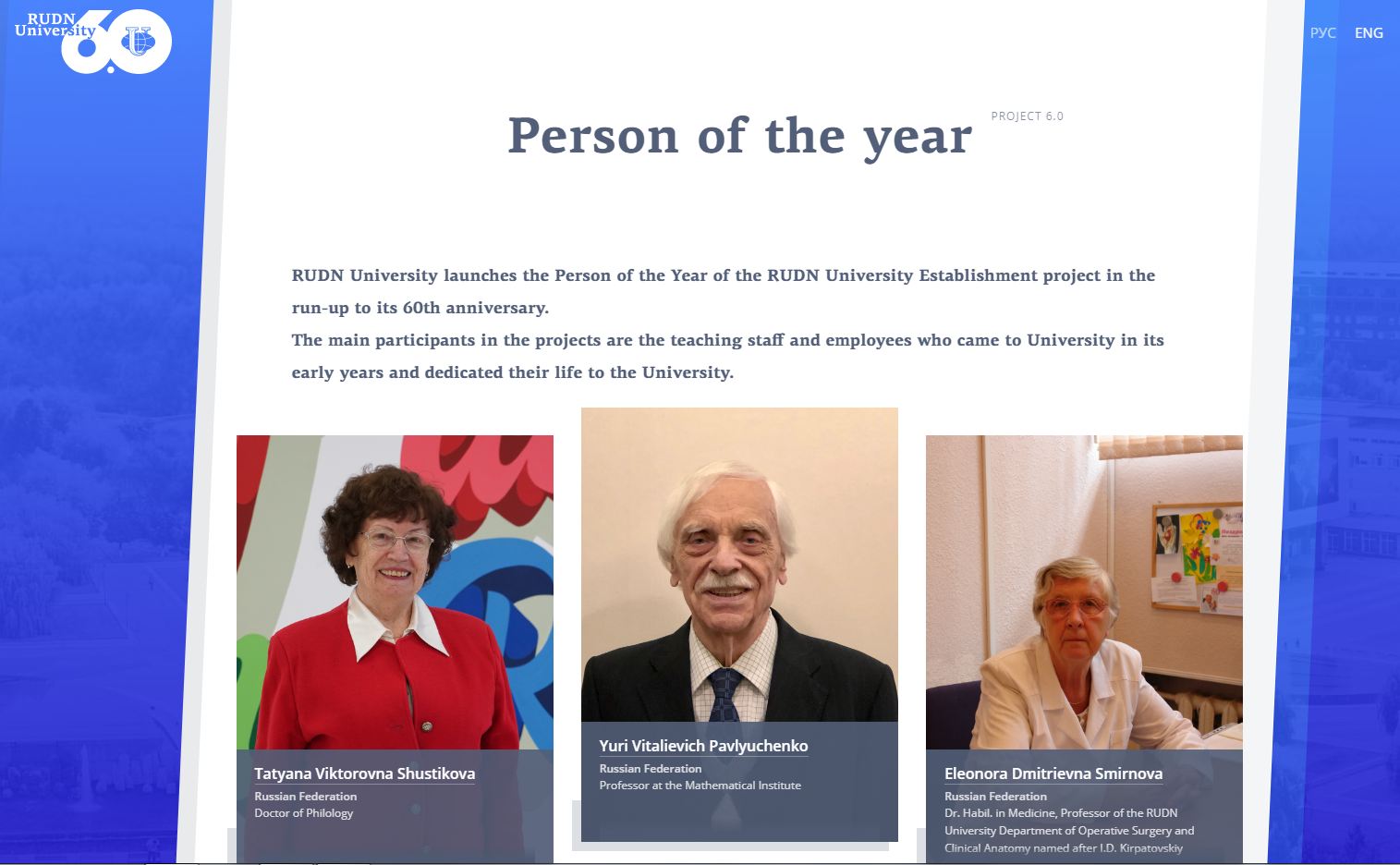 Life in RUDN
26 Sep
"As a future surgeon, I want to see the beautiful smiles of my patients," Darina Shirokova, 2022 Presidential Stipend Laureate, RUDN Dental Student
Read about the childhood dream, high technology and three-minute oral hygiene in an interview with Darina.
Life in RUDN
23 Sep
Throw a dice. RUDN students develop a board game about the university
Author's design, mathematical calculations and probability theory — RUDN University students implemented the idea of creating a board game about the university into a project. Each was responsible for their own block of tasks: Nikolai Klykov calculated moves and points, Anna Zheltikova created cards with real people of the university, Daniil Shishov developed the game design, and Yuri Bereznev perfected the concept.
Life in RUDN
22 Sep
"Subscription for the new academic year is activated": the results of the admission campaign and the emotions of 1st-year students
8,175 Russian students have joined the RUDN family. 2,470 of them got state-funded places. The university has processed over 100,000 applications this year.