RUDN opened an auditorium dedicated to the ancient city of Petra (Jordan)
February 7, the Faculty of Philology held a grand opening of the thematic auditorium "Petra". The hall is named after the ancient city in Jordan, which is included in the list of new 7 wonders of the world. Together with representatives of the faculty, the ambassadors of the Hashemite Kingdom of Jordan, Iraq and the League of Arab States (LAS) opened the auditorium.
"Petra" was solemnly opened by His Excellency the Ambassador of the Hashemite Kingdom of Jordan in Russia, Mr. Amjad Adayle, together with the Dean of the Faculty of Philology, Viktor Barabash. The opening ceremony was also attended by His Excellency the Ambassador of Iraq in Russia Mr. Haydar Mansour Hadi and His Excellency the Ambassador of the League of Arab States (LAS) in Russia Mr. Jaber Habib Jaber.
The guests highly appreciated the atmosphere of friendship, tolerance and interest in the history and culture of other countries at the university, and expressed their sincere thanks to the Arab sector of the Philological faculty for their contribution to the promotion of Arab culture and the Arabic language in Russia.
A new auditorium with an extensive library of three hundred books in Arabic appeared at the initiative of Arab students majoring in Linguistics, who had an internship in Jordan during the first semester of the 2018-2019 school year. The long-term friends of the Faculty of Philology, staff members of the Jordanian Embassy in the Russian Federation, helped the Arab sector to implement their plans. The students themselves have made a lot of effort to develop the design of the hall. Special thanks for the implementation of the project to Aurika Shavtikova ("Linguistics", 3rd year) and Khashem Hadid ("Philology", Master's, 2nd year).
Most of the décor and artifacts - paintings by modern Jordanian artists, books, albums, photographs, household items and even national costumes - were brought from Jordan.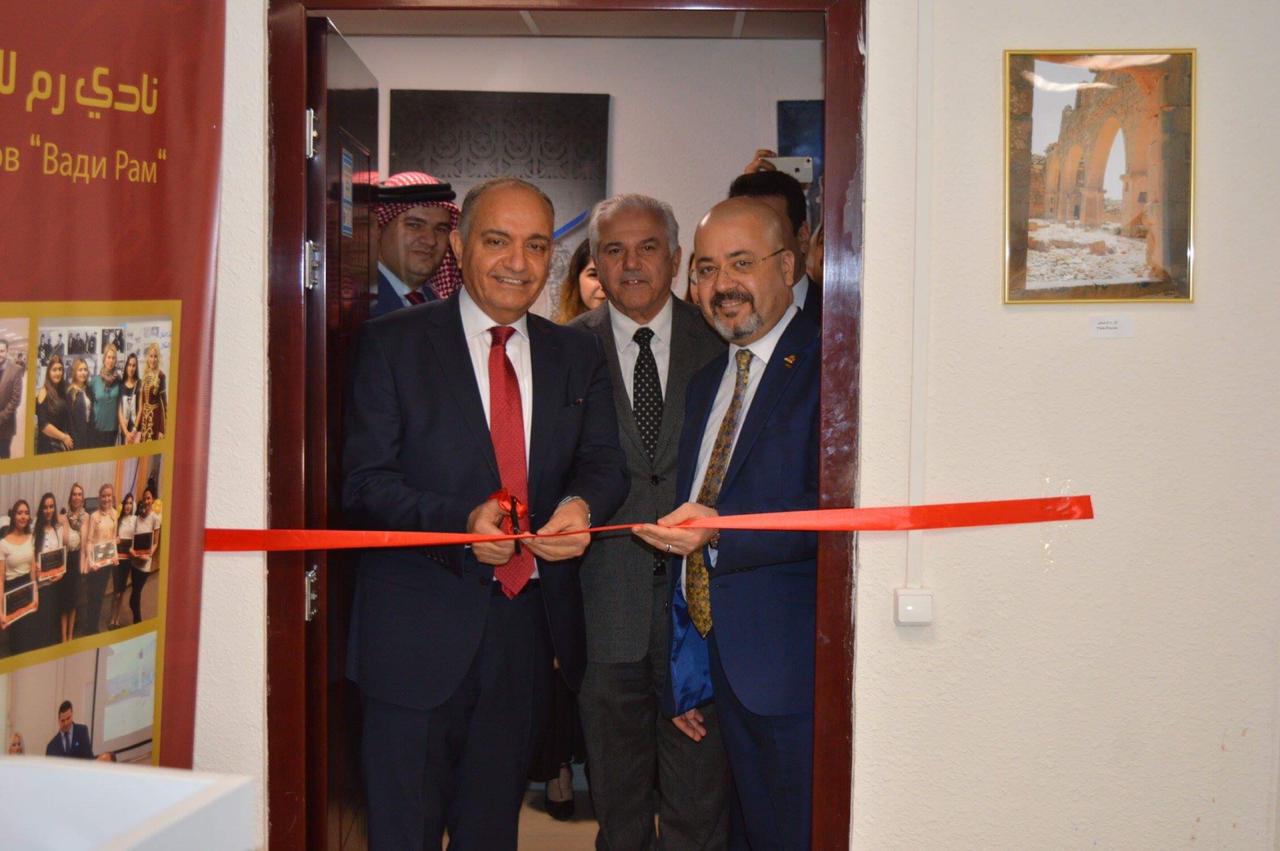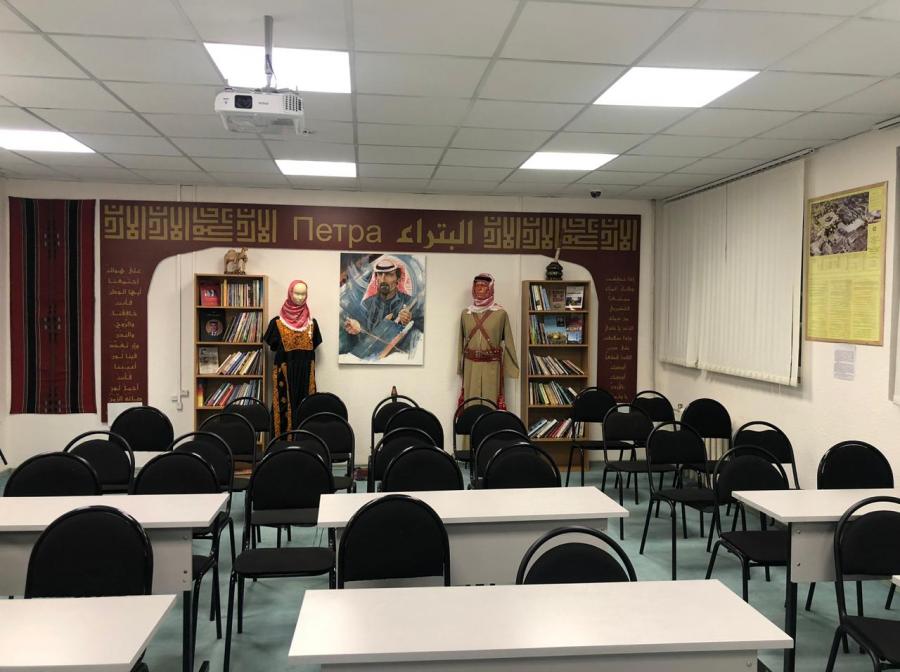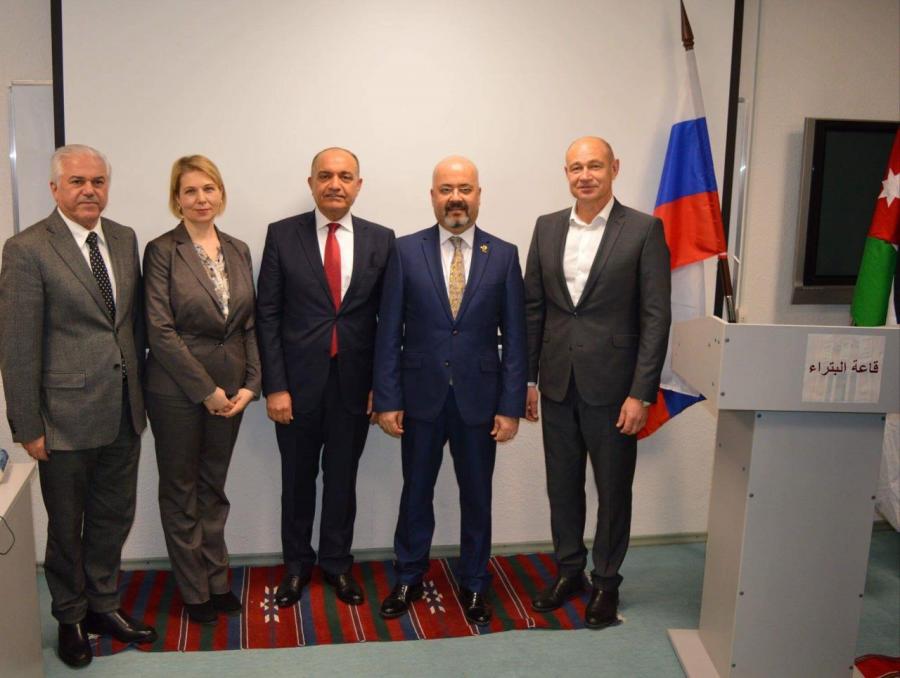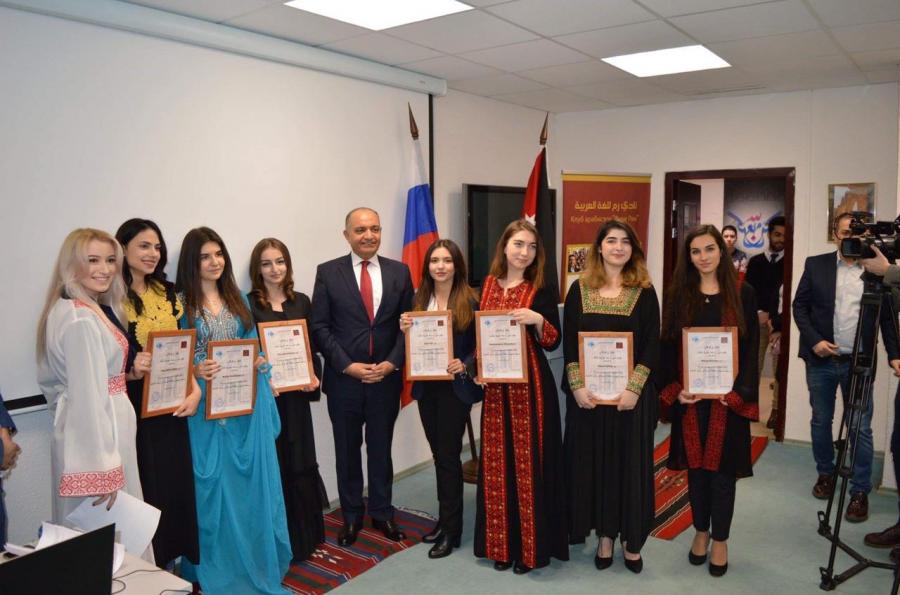 Life in RUDN
29 Dec 2021
Congratulations of RUDN Rector and RUDN President on New Year 2022
Life in RUDN
29 Nov 2021
"We feel like Olympic champions": RUDN male and female volleyball teams are champions of the international tournament in Italy
The 6th World InterUniversities Championship 2021 (WIUC) in Rome ended with the triumph of RUDN University male and female volleyball teams. The men's team won a gold medal for the first time, while the women's team confirmed their status as the strongest women's volleyball team at the WIUC for the fourth time in a row.
Life in RUDN
30 Sep 2021
RUDN and FISU: sports track at the university
Winter and summer Universiades (World Student Games), championships and world cups among students, more than 60 sports and athletes from 150 countries — this is all about FISU. FISU is the International University Sports Federation, promoting sports activities among students around the world. Read our article about FISU and student sports.