"There are few good neurosurgeons in the world. In Ghana, there are 5-7 of them. I want to become one of them ", says Kpevu Michel Mavugno, excellent student of RUDN Medical Institute
"There are few good neurosurgeons in the world. In Ghana, there are 5-7 of them. I want to become one of them ", says Kpevu Michel Mavugno, excellent student of RUDN Medical Institute
Kpevu Michel Mavugno from Ghana has been an A — student for 5 years. Michel and I talked about adaptation to Moscow, the mission of the doctor and the strength of mind on the eve of RUDN University A — Students Meeting.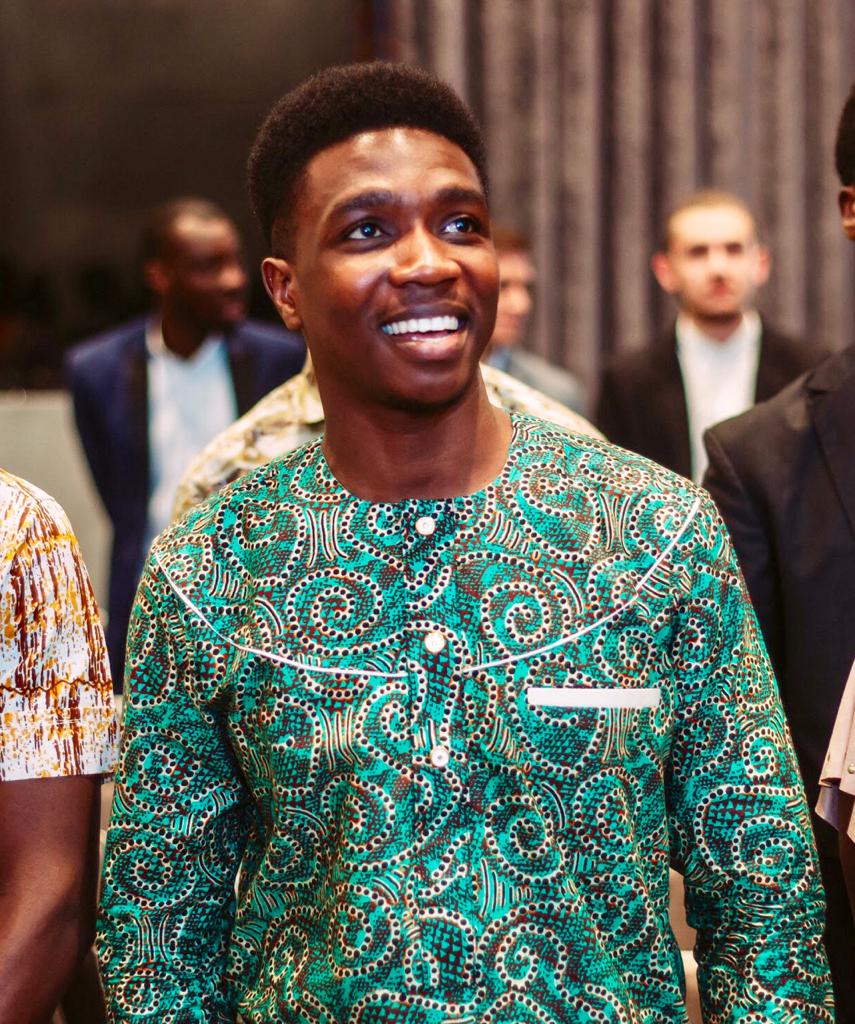 How did you decide to go to study in Russia?
My uncle Mavuli Ruben-Koffie Kpevu studied economics at RUDN from 1989 to 1996, and received an honorary diploma for the best thesis. He is now an economic development consultant for the International Trade Center, a division of the United Nations. My uncle talked about the university: about the diversity of cultures and about the level of teachers that meets world standards. The argument in favor of RUDN was my uncle's success, his decency and modesty. To enter here meant to follow in his footsteps. I liked the photos of RUDN University — this is really the "greenest" Russian university. I also looked for information about education in Russia and found out that many scientists and doctors come from here — for example, Ilya Mechnikov and Nikolai Pirogov.
When you first landed in Russia what emotions did you experience?
I was worried, but I was thinking good things. When I got off the plane, it immediately became very cold, because I arrived from Ghana in winter. I was overwhelmed with curiosity when I first entered the subway. I arrived at night, so I did not immediately see the beauty of RUDN University. But the next morning I went for a walk, looked around and marveled at the buildings, decorations and the environment. Everything was amazing. Until now, most of all I like the building of the Medical Institute and the 9th dormitory, because I live here. This is all so dear to me.
As soon as I came, I made a video call to my family and they saw my emotion. I knew that they were sad too, because they would not see me soon. But my parents were happy for me and very glad that I chose medicine.
What events or people helped you to adapt in Moscow?
I was surprised at the large number of students from Ghana who were already at RUDN University. Before my arrival in Moscow, I did not know a word of Russian. Compatriots showed me the places where I could get the things I needed, explained the metro system, helped me get a bus card and get used to another currency, showed the way to the buildings where passports and certificates are translated. They explained that foreigners should be careful with laws. For example, in Ghana, the laws are much simpler than in Russia.
I am grateful to tutors Yulia Shadrina and Lesya Rusakova for invaluable help. They helped students and teachers communicate. When I had problems, Yulia and Lesya were always there.
And we also took part in the "Planet South-West" fest, and it also helped to get used to the place, to understand that this place is mine ... This is an interesting event where people get acquainted with different cultures, sharing the traditions of their country. First-year students should be willing to meet new people and share new ideas. This is a good way to adapt, because the people here are great.
Is it easy for a medical student to be an excellent student?
It's easy when you're ready to work hard. You must have a desire to acquire knowledge and apply it in practice. This is easy for me thanks to the fact that I love hard work and medicine. However, in the first year it was hard. In physics, medical elementology and pathological anatomy it was very difficult for me to get an A grade. But my friends explained what I did not immediately understand. Consistency and purpose is the secret to successful learning.
I advise prospective medical students to chase knowledge, not grades — then grades will follow you automatically. Be willing to work for knowledge.

Describe a situation when you wanted to give up.
Last year I lost my dad Samuel Atsu Kpeva. It was a very difficult time for me, because he was my main support and inspiration. Losing him was very difficult. But I know that he would like me to continue the work I started, and my grief made me work even harder.
Do your childhood ambitions match the choices you made?
Medicine means a lot to me. It hurts me to watch people who suffer. As a child, I felt helpless when others felt bad and hurt. I wanted to help, but I couldn't. And now it's within my power. I plan to apply for "Neurosurgery" residency program. There are few good neurosurgeons in the world. In Ghana, there are 5-7 of them. I want to become one of them. I want to see smiles on people's faces and help them be healthy.
What are your favorite Russian words?
The Russian language was very difficult for me at first, but I had understanding teachers. They corrected me, encouraged me and motivated me to speak, even if I made mistakes. I am especially grateful to professor Shamila Sokolova, she taught me a lot.
I have three favorite medical words in Russian: "disease", "treatment", "health". As doctors, we must heal diseases and keep people healthy.
You are one of the best members of professional student associations. How does the association help you immerse yourself in your future profession?
The professional student organisation provides a platform for participation in medical conferences and seminars that help to share ideas and research. Since 2017, I have been a member of the PSA in physiology. I have already met with professors from Russia and the USA in normal and pathological physiology. A memorable topic was "Ecological and physiological problems of adaptation". I advise students to participate in the PSA and I myself plan to continue this activity, because it is useful for the future profession.

Is a medical student already a doctor or can they stay aloof from what is happening in the world now?
In my opinion, medical practitioners need to work hard to heal and save patients. We must be ready to give all our knowledge, time and energy to restore health.
A medical student is not officially a doctor yet, but that doesn't mean we shouldn't be willing to contribute when needed. We must be ready to share what little we know and can do.
I already apply my knowledge in the nongovernmental organization "Doctors' Act", which consists of practicing doctors and everyone interested. We travel to remote areas of Africa where it is difficult to access primary health care. We visited disadvantaged areas in Ghana, Zimbabwe and Zambia.
In the first year I worked as a nurse and participated in giving out medicines. This helped to learn a lot about medicines even before the pharmacology course at the university. The most common complaint was malaria, as these areas are endemic for the disease. For the second time, I was invited to the position of doctor's assistant. Together with the doctor, I consulted patients and prescribed medications. During medical events, we talk about diseases and how to prevent them. The experience is rewarding and I will continue to volunteer.
5 reasons to go to a medical institute — according to Kpevu Michel Mavugno, a 10-semester excellence student at RUDN Medical Institute:
Ability to help people
Medicine is an interesting and practical science
Medicine teaches to develop intellectually and socially
You get a respectable job after training
You become an important member of society after training.
The meeting of RUDN University A — students will be held on November 25.
Excellent students of 2 semesters will receive gratitude, excellent students of 4, 6, 8, 10 semesters — financial incentives. And 10-semester honors are also a chance to win a car. Michelle is one of them. Good luck!
Interviewed by Alina Tyo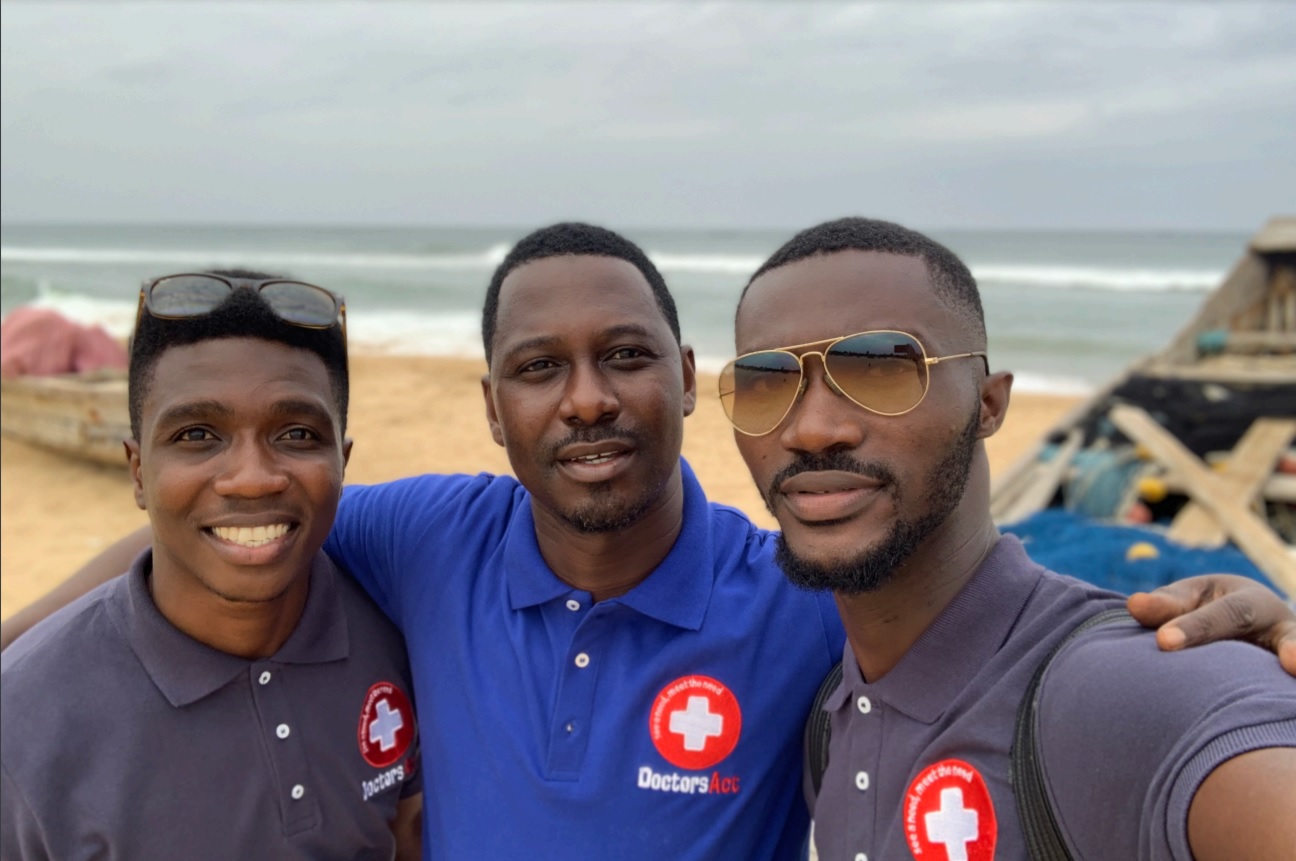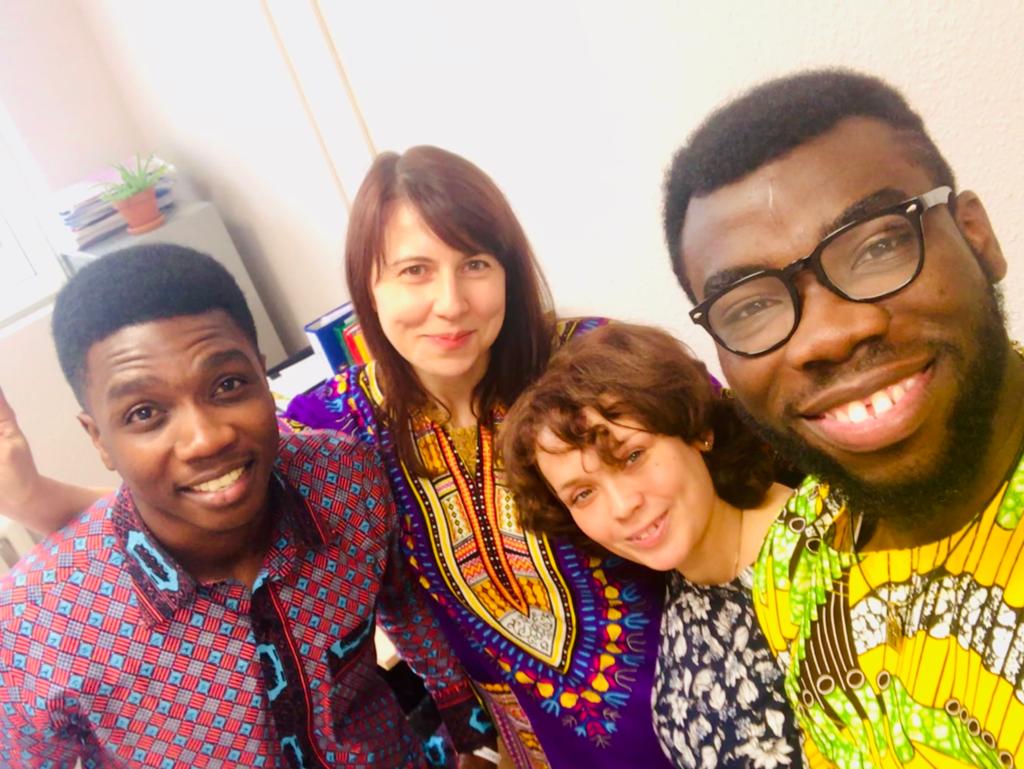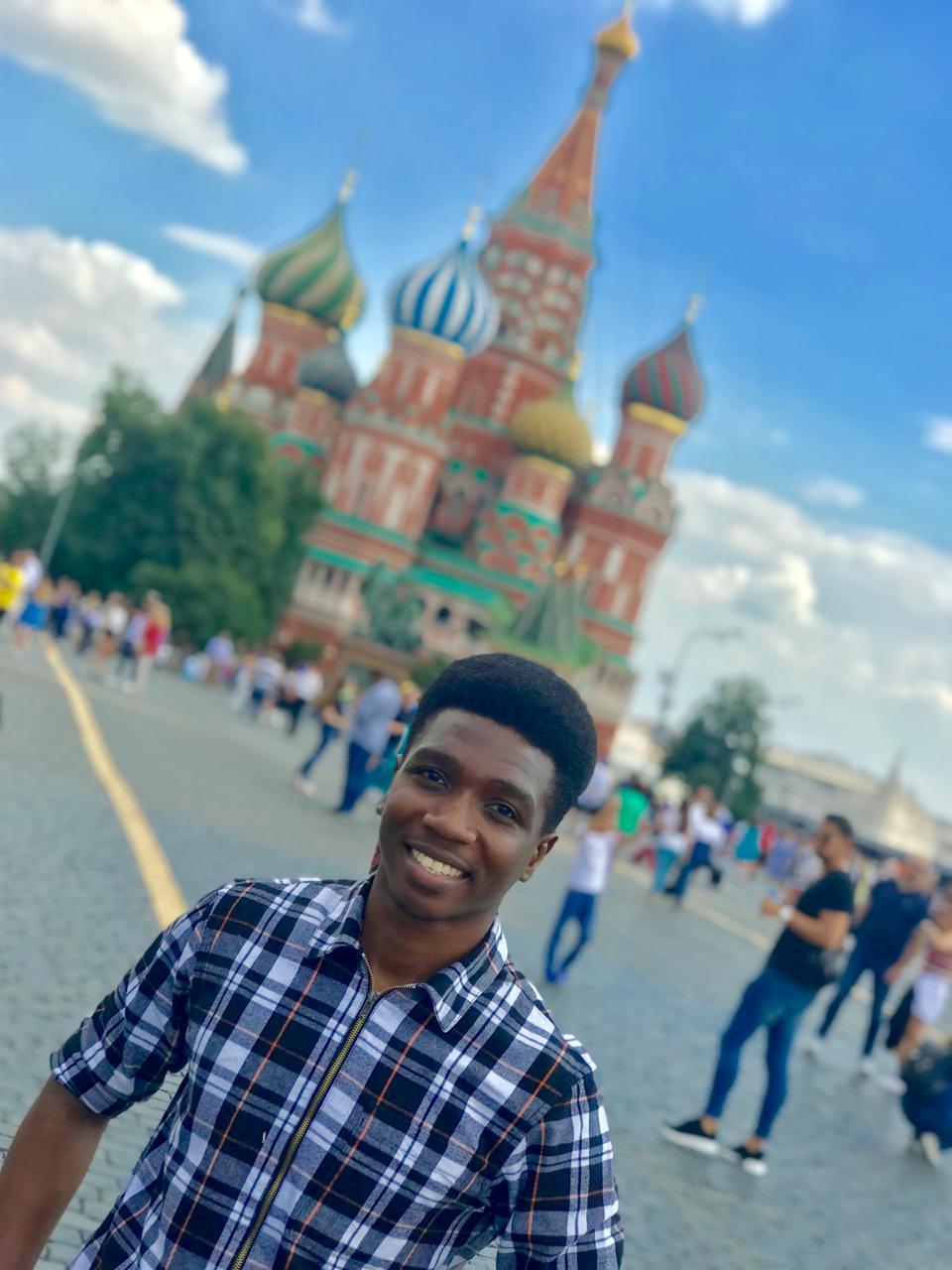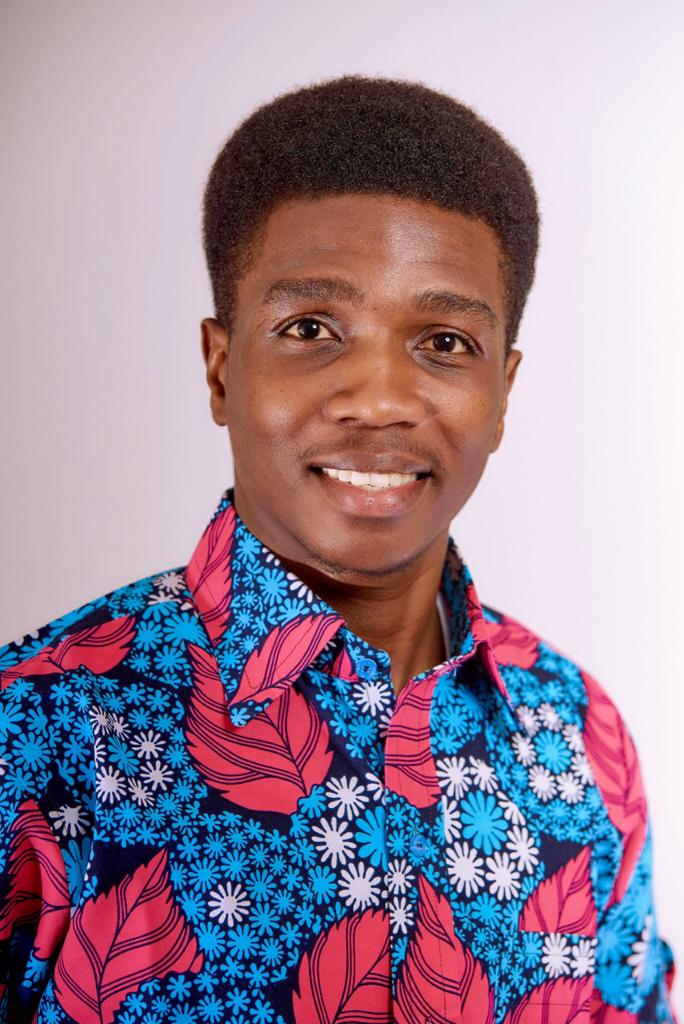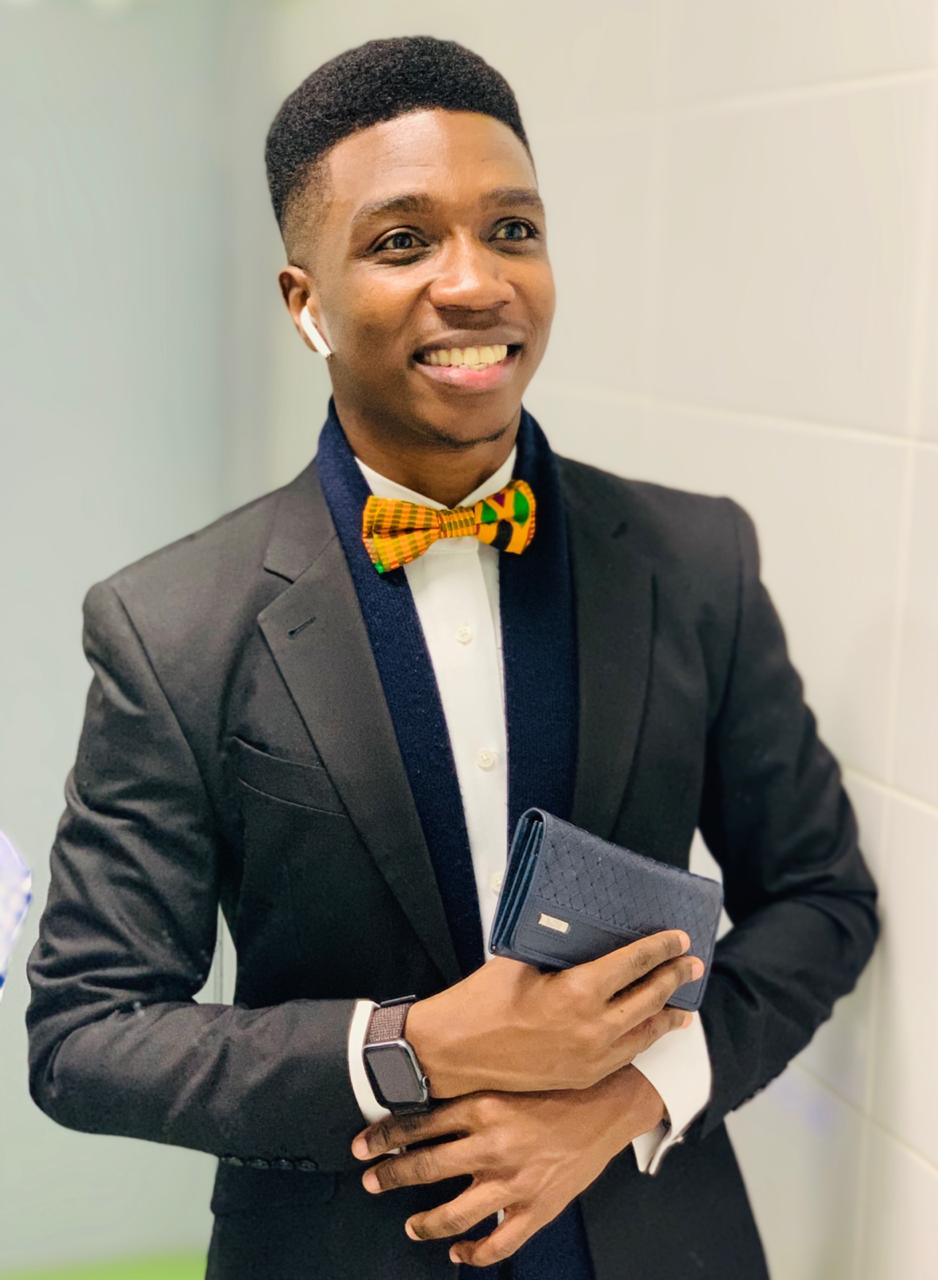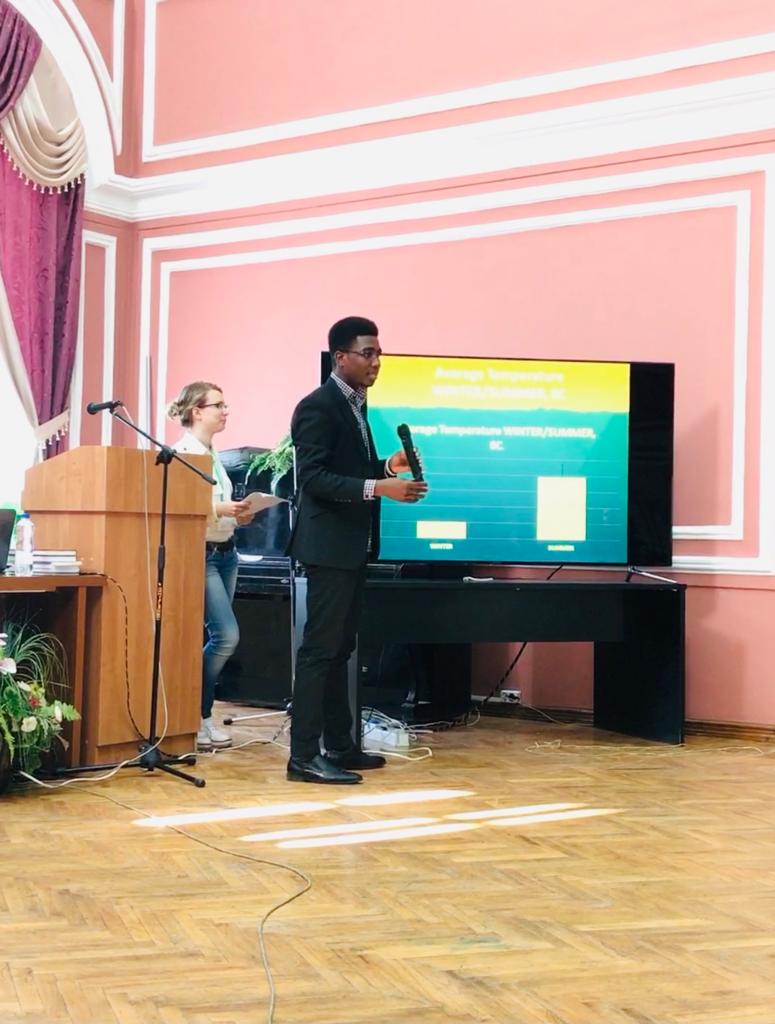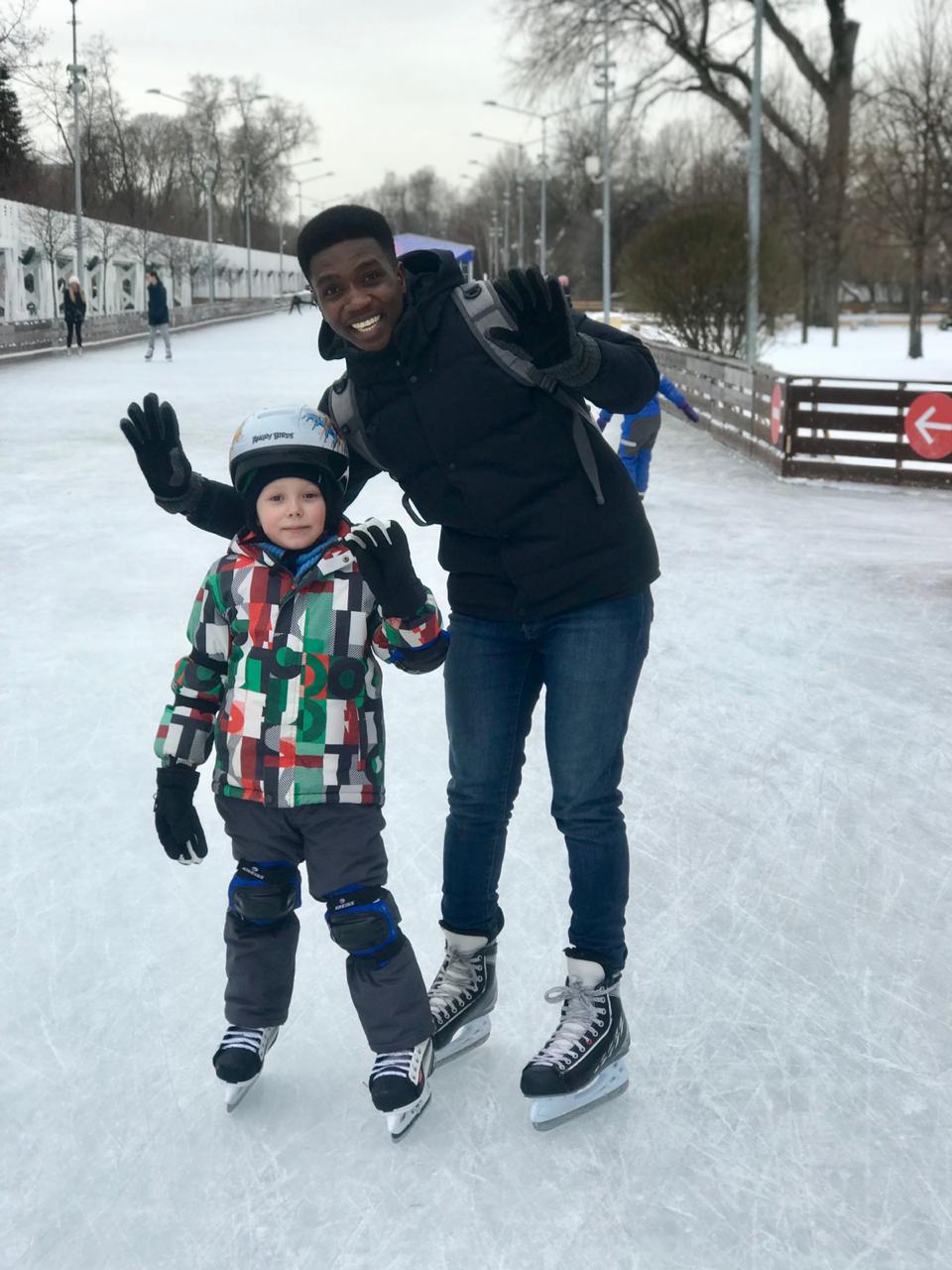 Life in RUDN
16 Mar
"Instilling love for the Russian language and Russian culture is a great happiness for me," — Milena Shcherbakova, Master student at the Russian Language Institute, RUDN University
Read an interview about the development of digital technologies, teaching and fulfilling dreams.
Life in RUDN
14 Mar
"I want to dedicate my life to the development of education in my country" Mohammad Kazim Tabasomm, international student at RUDN University
Read an interview about the Eurasian Women's Forum, a career in international relations and life in Afghanistan.
Life in RUDN
08 Mar
"I gave injections to a pygmy hedgehog," Victoria Vernust, vet student at RUDN University
Read an interview about the love for bearded dragons, fencing, important skills of a veterinarian and difficult relationships with pet owners.