"There was a feeling that everything was incomprehensibly difficult and I would be expelled at the first opportunity," Victoria Gudkova, physics student at RUDN University
"There was a feeling that everything was incomprehensibly difficult and I would be expelled at the first opportunity," Victoria Gudkova, physics student at RUDN University
Victoria Gudkova is a 4th year student at the Institute of Physical Research and Technology of the Peoples' Friendship University of Russia. Read about love for physics and Pasternak, gratitude to her grandmother, grandfather and mentors.

Vika, why did you decide to choose physics at RUDN University?
In physics there is unambiguous mathematics, and the real world, and creativity in solutions. I fell in love with it thanks to my grandmother, a teacher of physics, and grandfather, director of a Metrological center and radio physicist. They supported me, helped me transfer to the Physics and Mathematics Lyceum. I chose RUDN University because there is an increased scholarship and due to mu high grades I can get a Translator's diploma for free. Also among the partner organizations are institutes and research centers of the Russian Academy of Sciences, Kurchatov Institute, Rosatom. These are the paths to the future. I especially liked plasma physics — from plasma engines of space vehicles to plasma in a stochastic field.
Do you remember the first class at RUDN University? What were the feelings?
I remember the first lesson in mathematical analysis: all the students sat with smart faces, and the teacher quickly read the material. There was a feeling that everything was incomprehensibly difficult and that I would be expelled at the first opportunity. The teachers seemed so serious and strict. It became clear that I would have to work much harder than in the lyceum.
What do you like to do after classes?
I like to be a secretary at the meetings of the Institute's scientific seminar — so I am aware of the news of science. I also write for the website and social networks of the Institute, I work in the laboratory of Prokhorov Institute of General Physics of the Russian Academy of Sciences. I study foreign articles on my subject, go to the gym and read books.
What 3 books are you ready to re-read?
I love Russian classics. My favorite books are "Two Captains" by Veniamin Kaverin, "The Idiot" by Fyodor Dostoyevsky and "Doctor Zhivago" by Boris Pasternak. There is even a favorite quote from Pasternak's novel: "Every herd is a refuge for incompetence ...". I also advise you to read contemporary writers. I like Evgeny Grishkovets and Evgeny Vodolazkin.
What do you recommend to avoid burning out?
It is impossible to burn out if you love your job. I enjoy studying and working in the laboratory. The main thing here is not to frighten off the inner inquisitive child and love new knowledge. I advise you to learn how to adequately assess your strengths and correctly prioritize as early as possible.
What are you researching in the lab?
We study difficult questions. For example, how to cure cancer with plasma chemistry. Our group is studying how low-temperature plasma affects medical solutions that are compatible with human or animal blood — saline or Ringer's solution. Compounds of nitrogen and oxygen are formed, they interact with redox complexes on the surface of tumor cells and destroy them. This is applied in the biomedical field and in agriculture.

You have just completed the third year of your bachelor's program, and you already have many achievements. Which ones are you most proud of?
I participated in the conference on radio engineering and infocommunication systems at Radioinfocom and on the problems of dynamics, particle physics, plasma and optoelectronics at RUDN. I am very grateful to my supervisor Valentin Borzosenkov for his help with the articles. I also participated in the competition of the Ministry of Science and Higher Education of the Russian Federation, submitted abstracts for the autumn conference "Prokhorov Weeks". I also submitted a solution to the problem to the Mathematics Magazine.
Who is your role model in life?
Scientists and teachers who believe in their work and give much more than academic hours allow to. Ivan Barykov makes really complex things easy and teaches us to be creative. Rostislav Razumchik solves problems with us in his free time, teaches us how to model experiments on a computer. By the way, it was he who helped me with the publication of the solution to the problem in the Mathematics Magazine. Director of the Institute, Oleg Loza, personally helps students with finding jobs. I never regretted that I ended up at RUDN Institute of Physical Research.
What are your future study plans?
There is an opinion that a physicist without a master's degree is not so much a physicist. I want to be a scientist and defend a dissertation, so I will do master's.
What is your motto for life?
My main principle is to be one step ahead of yesterday's self every day, never rest on laurels and become better.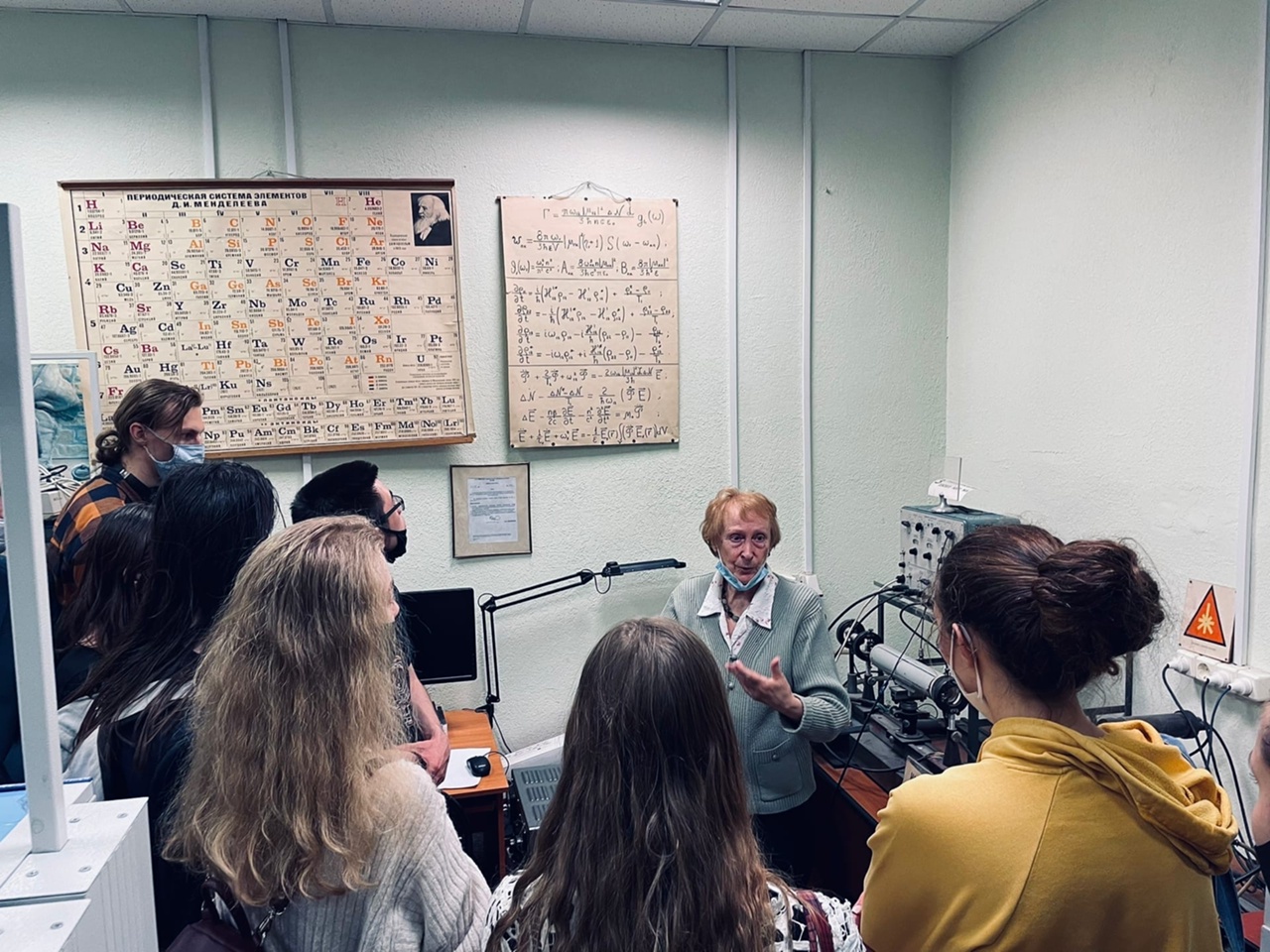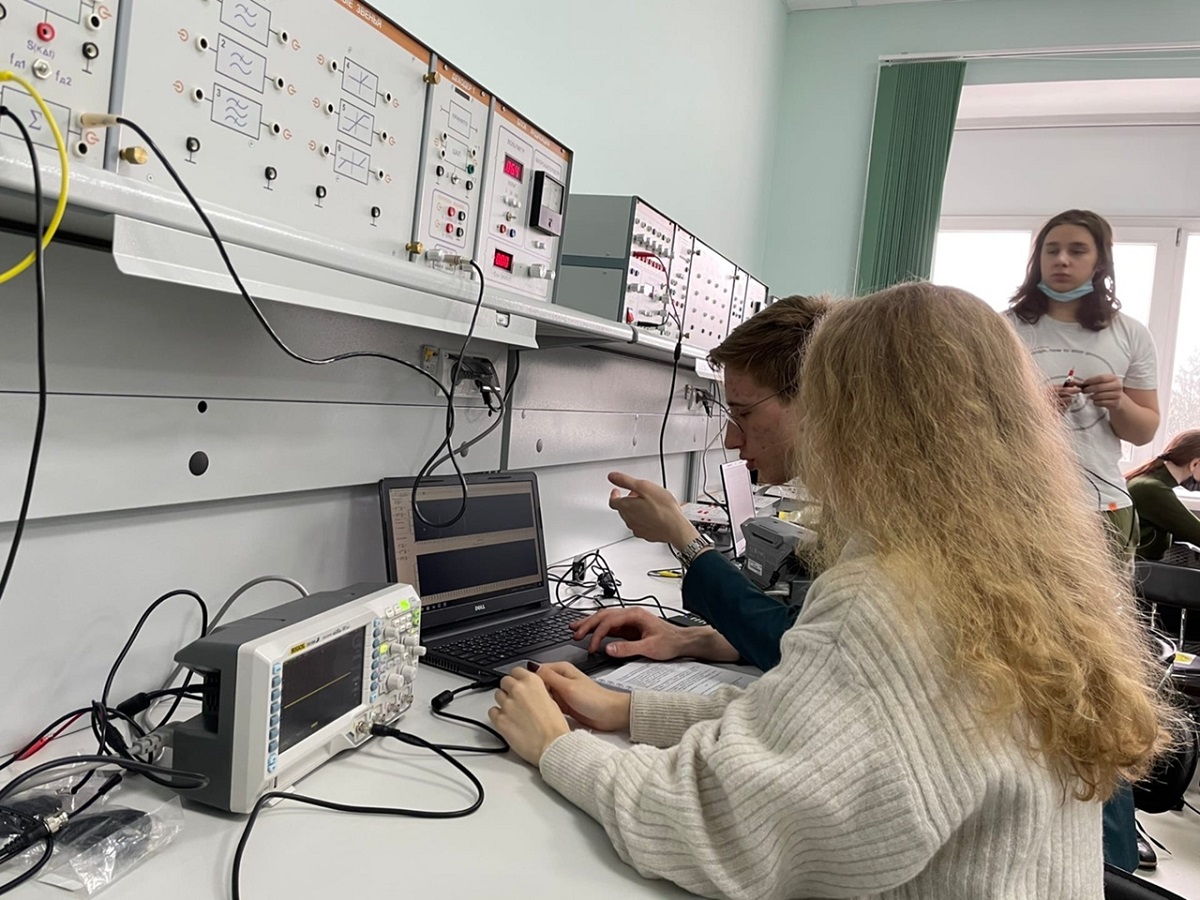 Life in RUDN
05 Dec
Great love for the profession and alma mater. The story of Victoria Ismagilova, an excellent student of 10 semesters of RUDN Engineering Academy
Almost every answer by Victoria is full of warm words about RUDN University, about teachers and about the entire student community. Our heroine is a future petroleum engineer. Read about why you should not divide professions into male and female, how to find an oil field using a computer and what Batman has to do with it in an interview with Victoria Ismagilova, a 10-semester A- student of the Oil and Gas Business.