RUDN researchers tell about the evolution of the Earth surface deformation at the World Multidisciplinary Earth Science Symposium
Abnormal horizontal deformations can be symptoms of the coming earthquake – this was the topic of report of V.Kaftan and A.Melnikov, experts from RUDN Agrarian and Technological Institute at the World Multidisciplinary Earth Science Symposium – WMESS held in Prague in September 2017.
Researchers demonstrated results of many years of experiments and observations and suggested an approach to building a scale of earthquakes potential danger with the help of satellite navigation systems.
The Russian delegation comprised 15 representatives of the RF research and academic institutions. Reports of RUDN experts will be published in IOP Earth and Environmental Sciences, indexed in Web of Science and SCOPUS.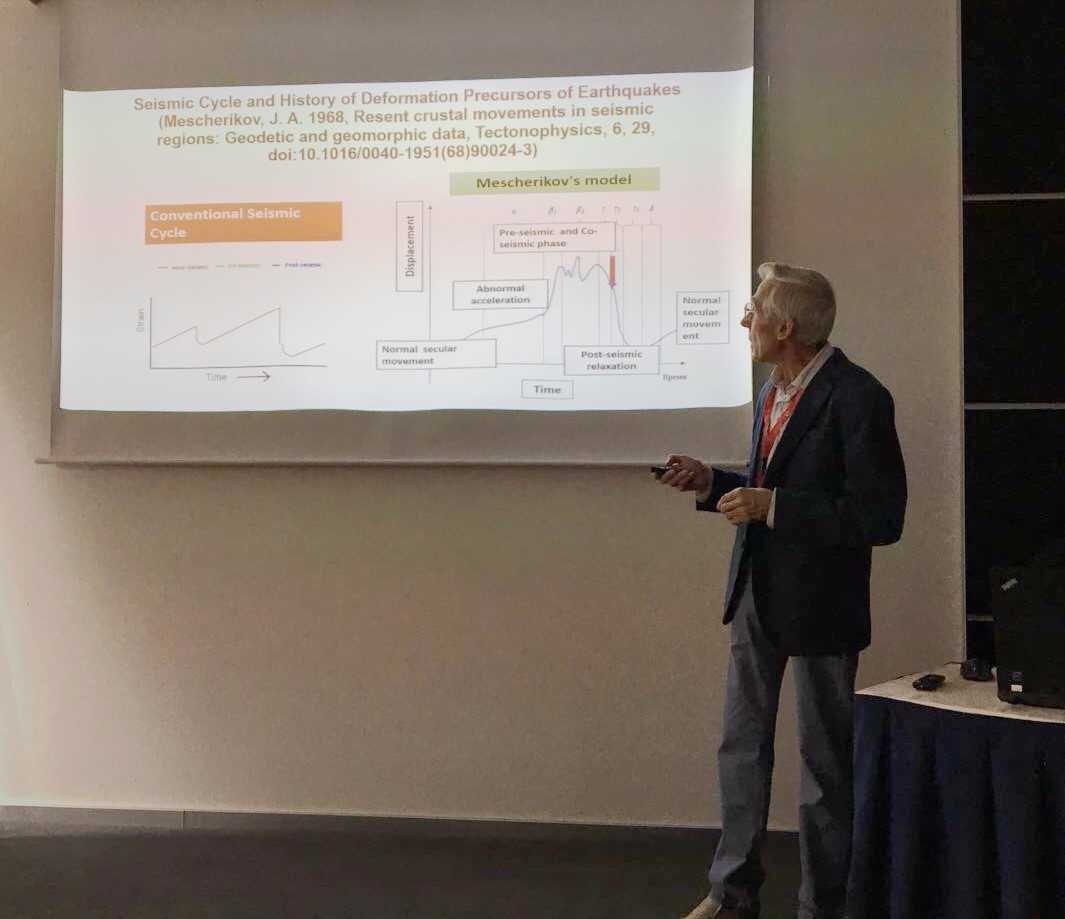 Science
22 Oct
A Chemist from RUDN University Developed a New Method for Combating Antibiotic Resistance in Microbes
Bacteria in biofilms are 1,000 times more resistant to antibiotics, disinfectants, mechanical treatment, and other types of stress. A chemist from RUDN University suggested a method to prevent the formation of biofilms and reduce the resistance of bacteria to antimicrobial medications. This might help increase the efficiency of antibacterial treatment in the food industry, medicine, and agriculture.
Science
20 Oct
RUDN University Professor Suggested how to Clean Up Space Debris
A specialist in spacecraft movement control analyzed the process of placing vehicle stages, boosters, and other space debris into the so-called disposal orbit and suggested cleaning lower orbits up with a spacecraft that has modules with engine units on board. These modules will attach to space debris objects and move them away. As for the geostationary orbit, a preferable way to clean it up would be a towing spacecraft that transports space debris objects into the disposal orbit.
Science
14 Oct
A Biologist from RUDN University Found Sex Differences in Inflammatory Reactions in Rat Pups
A biologist from RUDN University studied the development of the immune response in prepubertal male and female animals. According to her, the severity and mortality of infectious and inflammatory diseases at this age depend not on the sex hormones, but mainly on the chromosome set or karyotype.