The first Russian nanosatellite is put into orbit. RUDN students will take part in its testing. Live broadcast of the launch in RUDN Mission Control Center
17 August. 2017, the first Russian nanosatellite TNS-0 #2 will be put into orbit by astronauts Sergey Ryazansky and Fedor Yurchikhin during spacewalk.
17 August. 2017, the first Russian nanosatellite TNS-0 #2 created by «Russian space systems» holding (RSS is part of Roscosmos state corporation) will be put into orbit by astronauts Sergey Ryazansky and Fedor Yurchikhin during spacewalk.
TNS-0 №2 was delivered to the International Space Station in June 2017, by «Progress» cargo space vehicle.
The sputnik weighs 4 kg and despite small size can carry up to 6 kg load, first of all scientific instruments.
An important feature of the nanosatellite is that it is cheaper in manufacturing and orbiting compared to larger satellites.
On orbit the satellite flight computer, power system and solar batteries as well as solar sensors will be tested.
One of the focus areas in the frame of TNS-0 #2 exploitation will be university applied research development. RUDN students and more than 60 space industry specialists who are mastering specialized programs at RUDN will get access to the satellite information. It will allow them to have adequate experience in designing small space vehicles and accompanying systems.
Together with RSS professionals future specialists in the field of space technologies will get acquainted with the Center's hardware and software, acquire skills necessary for communication sessions and primary processing of telemetric information.
RUDN Mission Control System will broadcast the Russian astronauts spacewalk and TNS-0 #2 launch.
Start: 5.45 pm
Source: http://russianspacesystems.ru/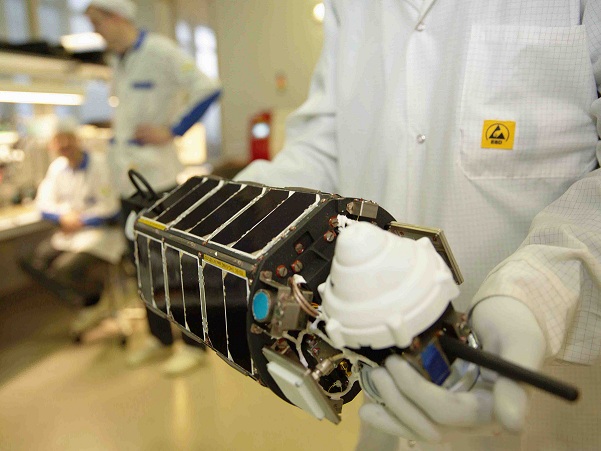 Science
11 Oct
Chemist Benjamin List: the Nobel Prize in chemistry and a visit to RUDN University
October 6, the Nobel Committee announced the 2021 Nobel Prize Winners in Chemistry. They were scientists Benjamin List (Germany) and David Macmillan (USA) for new methods of molecular synthesis. RUDN chemists know Professor Liszt personally — in 2019, the researcher came to participate in the university conference.
Science
11 Oct
Nobel Prize in Medicine awarded for receptor research
The Nobel Committee in Stockholm has named the laureates in Medicine — David Julius and Ardem Patapoutian. They discovered how temperature or touch, for example, is transformed into human sensations.
Science
07 Oct
A RUDN University Physicist Simplified the Einstein-Lovelock Theory for Black Holes
Allowing for quantum corrections, the Einstein-Lovelock theory describes black holes with an equation that contains an infinite number of terms. However, according to a RUDN University physicist, the geometry of a black hole in this theory can be presented in a compact form, and a limited number of terms can suffice to describe the observed values. This could help scientists study black holes in theories with quantum corrections to Einstein's equations.