RUDN students will take part in testing a nanosputnik in space
RUDN students will take part in testing TNS-0 #2 nanosputnik created by «Russian space systems» holding (RSS is part of Roscosmos state corporation)
RUDN students will take part in testing TNS-0 #2 nanosputnik created by «Russian space systems» holding (RSS is part of Roscosmos state corporation).
In summer RUDN students will learn sputnik operation technologies at the RUDN Mission control center. Together with RSS professionals future specialists in the field of space technologies will get acquainted with the Center's hardware and software, acquire skills necessary for communication sessions and primary processing of telemetric information.
The sputnik weighs 4 kg and despite small size can carry up to 6 kg load, first of all scientific instruments. It is equipped with all systems that larger space vehicles have – satellite navigation, solar sensors, a highly productive flight computer and an electrical power system. These machines are cheaper in manufacturing and orbiting than larger ones.
The satellite will be put into orbit late summer by one of the members of the International Space Station crew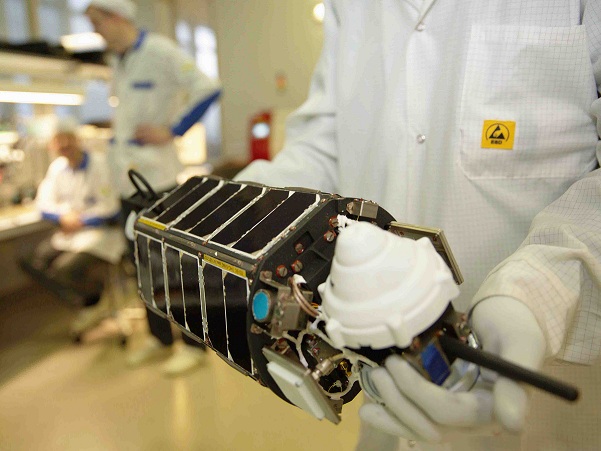 Science
20 Jan
RUDN University chemist creates nanocatalysts for vanillin synthesis
RUDN University chemist proposed a new method to create catalysts on a porous silicon matrix with metal nanoparticles. Efficient catalysts for organic reactions are obtained, for example, for the synthesis of vanillin, which is in demand in the food and perfume industry.
Science
16 Jan
RUDN University Linguist: Intimidation and Military Rhetoric in the Media during the Pandemic Make People Pessimistic
When talking about COVID-19, television, newspapers, magazines, and social media turn to battle metaphors that make the fight against the pandemic feel like a war. Also, the coronavirus is often discussed in an excessively alarming and threatening tone. This problem is so acute that there is even the term for that — infodemia. It describes the panic in the media and social networks. A linguist of RUDN University studied how such a language affects the notions of people regarding COVID-19.
Science
29 Dec 2022
RUDN University Ecologists Find a Flaw in Arable Soil Organic Matter Detection Using Optical Remote Sensing Data
Ecologists of the RUDN University showed that one of the methods used to detect the soil organic matter turns out to be ineffective after precipitation. Studies have shown that the impact of rain on the surface of arable soils leads to a decrease in the accuracy of modelling of organic matter content by 70%. The ecologists also suggested the way to compensate for this negative phenomenon and increase the accuracy of calculations to 84%.