RUDN students will take part in testing a nanosputnik in space
RUDN students will take part in testing TNS-0 #2 nanosputnik created by «Russian space systems» holding (RSS is part of Roscosmos state corporation)
RUDN students will take part in testing TNS-0 #2 nanosputnik created by «Russian space systems» holding (RSS is part of Roscosmos state corporation).
In summer RUDN students will learn sputnik operation technologies at the RUDN Mission control center. Together with RSS professionals future specialists in the field of space technologies will get acquainted with the Center's hardware and software, acquire skills necessary for communication sessions and primary processing of telemetric information.
The sputnik weighs 4 kg and despite small size can carry up to 6 kg load, first of all scientific instruments. It is equipped with all systems that larger space vehicles have – satellite navigation, solar sensors, a highly productive flight computer and an electrical power system. These machines are cheaper in manufacturing and orbiting than larger ones.
The satellite will be put into orbit late summer by one of the members of the International Space Station crew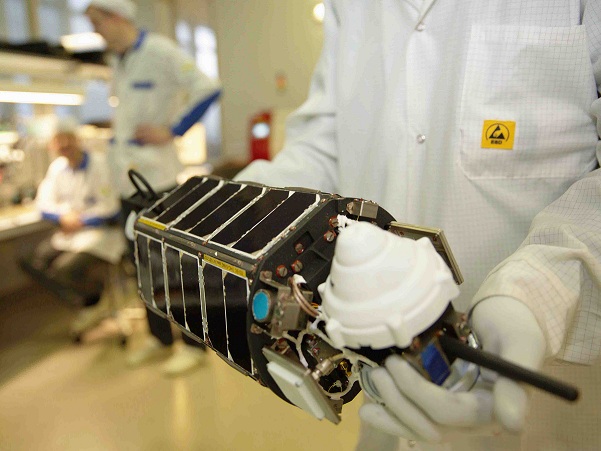 Science
25 Oct
Nasal Septum Surgery Can Affect Behaviour, Say Medics from RUDN University
A team of medics from RUDN University conducted an experiment on rats and confirmed that surgeries in the nasal cavity can cause behavioral changes, namely, make the animals timider. This effect is associated with an ANS reaction triggered by stress.
Science
22 Oct
A Chemist from RUDN University Developed a New Method for Combating Antibiotic Resistance in Microbes
Bacteria in biofilms are 1,000 times more resistant to antibiotics, disinfectants, mechanical treatment, and other types of stress. A chemist from RUDN University suggested a method to prevent the formation of biofilms and reduce the resistance of bacteria to antimicrobial medications. This might help increase the efficiency of antibacterial treatment in the food industry, medicine, and agriculture.
Science
20 Oct
RUDN University Professor Suggested how to Clean Up Space Debris
A specialist in spacecraft movement control analyzed the process of placing vehicle stages, boosters, and other space debris into the so-called disposal orbit and suggested cleaning lower orbits up with a spacecraft that has modules with engine units on board. These modules will attach to space debris objects and move them away. As for the geostationary orbit, a preferable way to clean it up would be a towing spacecraft that transports space debris objects into the disposal orbit.