RUDN students will take part in testing a nanosputnik in space
RUDN students will take part in testing TNS-0 #2 nanosputnik created by «Russian space systems» holding (RSS is part of Roscosmos state corporation)
RUDN students will take part in testing TNS-0 #2 nanosputnik created by «Russian space systems» holding (RSS is part of Roscosmos state corporation).
In summer RUDN students will learn sputnik operation technologies at the RUDN Mission control center. Together with RSS professionals future specialists in the field of space technologies will get acquainted with the Center's hardware and software, acquire skills necessary for communication sessions and primary processing of telemetric information.
The sputnik weighs 4 kg and despite small size can carry up to 6 kg load, first of all scientific instruments. It is equipped with all systems that larger space vehicles have – satellite navigation, solar sensors, a highly productive flight computer and an electrical power system. These machines are cheaper in manufacturing and orbiting than larger ones.
The satellite will be put into orbit late summer by one of the members of the International Space Station crew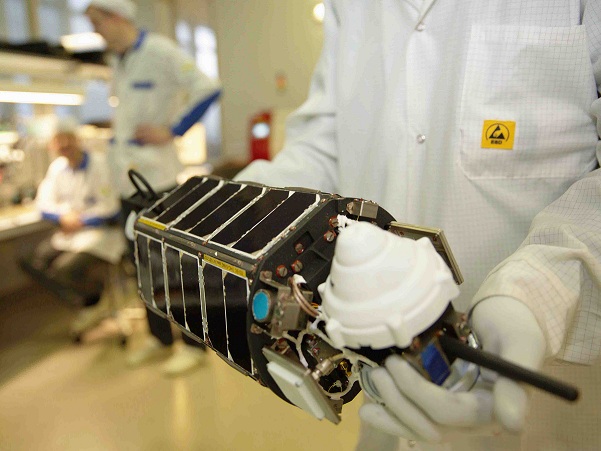 Science
02 May
The Grand Prix and gold of the Hi-Tech exhibition go to RUDN dentists
April 18-20, the international exhibition of HI-TECH innovations took place in St. Petersburg. Two RUDN University projects received a gold medal and the only Grand Prix at the exhibition.
Science
14 Apr
RUDN Biologists Study Live Microorganisms in Toxic Liquids for Metalworking
RUDN biologists have studied microorganisms that can survive in metalworking fluids. The results will allow "picking up" bacteria and fungi that can process toxic waste fluids into a harmless product.
Science
10 Apr
RUDN University Biologist: salted water saves fish from stress when transporting
RUDN University biologist with colleagues from Brazil and Iran found how to alleviate the stress of fish during transportation. It turned out that this can be achieved with salted water.