RUDN students will take part in testing a nanosputnik in space
RUDN students will take part in testing TNS-0 #2 nanosputnik created by «Russian space systems» holding (RSS is part of Roscosmos state corporation)
RUDN students will take part in testing TNS-0 #2 nanosputnik created by «Russian space systems» holding (RSS is part of Roscosmos state corporation).
In summer RUDN students will learn sputnik operation technologies at the RUDN Mission control center. Together with RSS professionals future specialists in the field of space technologies will get acquainted with the Center's hardware and software, acquire skills necessary for communication sessions and primary processing of telemetric information.
The sputnik weighs 4 kg and despite small size can carry up to 6 kg load, first of all scientific instruments. It is equipped with all systems that larger space vehicles have – satellite navigation, solar sensors, a highly productive flight computer and an electrical power system. These machines are cheaper in manufacturing and orbiting than larger ones.
The satellite will be put into orbit late summer by one of the members of the International Space Station crew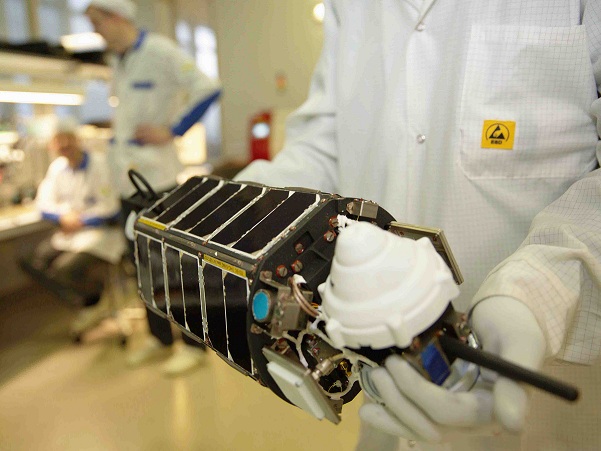 Science
20 Sep
RUDN University mathematician determined the conditions for the coexistence of three species in the wild
RUDN University mathematician together with colleagues from India and France for the first time studied in detail the system of coexistence of three species of living creatures in the wild. The results help to understand what parameters determine the extinction andли survivalof species, and how the number of species changes in space and time.
Science
15 Sep
RUDN University Chemist Created Coordination Polymers Films with up to 99.99% antibacterial efficiency
RUDN University chemist with his colleagues from Portugal has developed two types of coating based on new coordination polymers with silver. Both compounds were successfully tested against four common pathogens.
Science
12 Sep
RUDN scientists have improved titanium dental implants with graphene nanosloyers
RUDN researchers have created and tested a method for processing titanium dental implants. It turned out that theanoslos of graphene on the surface of titanium improve its interaction with stem cells,which are placed on the implant so that it better "takes root".Thanks to this method ofprocessing, stem cells are better kept on the surface, multiply and turn into the desired cells.