"What doctors can learn from flight attendants, or about telemedicine in Russia" - Valery Stolyar, Ph.D., head of the Department of Medical Informatics and Telemedicine, RUDN Medical Institute, Laureate of the RF Government Prize and V.Burakovsky Prize
NOT A DIAGNOSIS
Telemedicine provides two types of communication: doctor-doctor and doctor-patient. The first type is the conversation of professionals, where the attending doctor reports on the patient's condition. This is an opportunity to have a video consultation of experts from different clinics to discuss even a single case. Leading doctors, not only Russian, can join this conversation. At the same time, it is important to just to show "talking heads", but to give a high-quality picture, to jointly review and analyze the results of the patient's examination, to properly prepare a brief from the medical history for the consultants, to correctly write down the results of the online meeting. The patient is also involved in the video consultation as the most interested party in making the correct diagnosis and treatment tactics. The most difficult tasks here are emergency cases and communication of doctors from different countries.
"Doctor-patient" online video communication is even more difficult. You need good video connection with high sound quality, automatic data transfer from the simplest medical devices, and sometimes two cameras. For example, if we are talking about a patient after a stroke, it is important for the consulting doctor to see a frontal image and in parallel a profile video, so that you can evaluate how good swallowing, coordination and motor skills are, whether speech is restored and give family members sensible care recommendations.
The doctor should have access to the patient's electronic medical record for online consultations in order to understand what chronic illnesses and allergic reactions the patient has, what diseases he/she has had lately, which drugs are being taken. Meanwhile, at a face-to-face appointment, the doctor looks at notes and adds new information.
Telemedicine is in demand, because anyone may need it and any of us can now get help of the best doctors. However, there are a number of restrictions that are based on the main medical rule — do no harm. Online "doctor-patient" consultation is a huge burden on the doctor. The patient often does not know how to clearly tell about the symptoms of the disease, can try to be too brave or on the contrary panic, be aggressive, a patient is always subjective. The doctor is forced to trust the patient's words and the results of measurements taken at home (blood pressure, heart rate, blood glucose, etc.). In addition, the patient is not trained to point the camera and provide correct color reproduction. Therefore, according to our legislation, the doctor can talk remotely with the patient, ask him/her about the symptoms, can monitor the dynamics of the patient's condition after meeting at the clinic and change appointments and recommendations, but cannot make a diagnosis at the initial teleconsultation. For many cases, this is quite enough — for example, with urticaria, light burns, pigment stains, redness of the eye ... Usually, chronic patients have all the necessary devices at home, and are able to use them correctly. For many patients with reduced mobility, each trip to the clinic is already a feat, and a remote conversation with the attending physician helps to ensure regular monitoring.
For example, in Germany there is a practice where a nurse is assigned for approximately 100 patients undergoing rehabilitation, she visits patients and monitors correct work of devices, helps to check the data and assists with things difficult for the patient — for example, to check the fundus. German insurance companies pay for such telemedicine services, because they have proven their effectiveness and are less expensive.
GADGETS
For telemedicine, it is important what kind of equipment is used by the doctor and patient. The doctor gets good equipment and a communication channel from the clinic. The patient has to do it on his own. Typically, these are inexpensive computers with a camera and microphone, a set of communication channels and medical devices. For home use, appliances should be reliable and simple. Although many of us wear bracelets, they are not certified as medical devices and cannot be a source of objective information for a doctor. Ideally, all data from medical devices and information about taking drugs should automatically go directly to the doctor to analyze the effectiveness of the prescriptions. To do this, you need a set of gadgets with various sensors (including glued and implanted — for continuous monitoring), integrated by a single digital platform for automatic collection, pre-processing, analysis and transmission of information to the doctor. The set is determined by the tasks of a concrete patient, and the interface will ensure connection of any certified medical equipment.
At the same time, taking information from the patient or his relatives, the doctor cannot be completely sure of the data correctness. Even taking blood pressure can raise questions: were the legs crossed, was it taken on one arm or two, were measurements taken before or after taking the medicine? Patients can make mistakes or even lie deliberately. Therefore, the doctor is at risk working remotely with the patient.
Now, a number of telemedicine new technological developments are underway. The simplest is transfer of high resolution 4K, 8K video, which shows small details and the right color. For this, however, we need very good equipment and communication channels for the patient at home. And there are more complicated and interesting projects — receiving and transmitting volumetric stereoscopic images in dynamics, smells and tactile sensations. Separate elements of these tasks are intended for industrial use. Smells are analyzed by an electronic "dog nose" (used to analyze volatile substances). But transmitting and correctly generating a smell is a serious problem, extremely interesting for dentistry, purulent surgery, etc. Transfer of tactile sensations is only making first steps. We can remotely control robotic manipulators. However, it is important for doctors not only to feel a light touch — it is important to palpate, assess the smoothness of the skin, etc. This is something like a "doctor's remote glove", which is used together with audio-video information during an on-line consultation. In Russia and in the world there are already the first developments of strain gauge sensors, needle technologies. Strong research teams have become interested in the project, and after 3-5 years we are waiting for new commercial products for telemedicine.
GATEWAYS FOR EXPERTS
A separate problem is the fact that there is a large number of telemedicine platforms in the field of home telemedicine, there are successful projects: "Nearby Doctor", "Online Doctor", etc., but they all work separately as a "thing in itself". Supposing I am consulting a patient in the "Nearby Doctor" project, but I can't connect a professor from the telemedicine studio of Burdenko Institute of Neurosurgery for additional discussion or even a doctor from another platform. This so-called "childhood illness" will be solved in the coming years by introducing international standards for video conferencing or by creating cross-platform gateways.
Another problem is that doctors are trained how to work with equipment, how to configure the camera, how to set background for correct color reproduction, but at the institute no one teaches them to work with patients remotely. They are not taught like flight attendants are taught what to do with aggressive patients, how to resolve a conflict, how to communicate with relatives, how to apologize. The main thing is that they don't study conflictology in relation to telemedicine, they don't learn special techniques how to get information from a patient with the specifics of distance communication. For example, one of the consultant's inflexible rules in telemedicine is to speak in such a way as to avoid double interpretation. Ethical issues are also important. Now some online services do not hold face-to-face meetings with the patient at all. This is unreasonable and brings forward legal risks. During the remote consultation, the doctor realizing the severity of the situation may advise the patient to call an ambulance or come to the clinic. And in response the patient may say that he has paid money for online treatment and the doctor is obliged to heal him. Therefore, a set of rules of conduct for the doctor is relevant not only for medical situations, but also for typical conflicts of doctor-patient interaction.
EMERGENCY SITUATIONS EXPERIENCE
The staff of the Department of Medical Informatics and Telemedicine of RUDN University has extensive experience in teaching telemedicine technologies to doctors of industrial companies for work in emergency in miners' camps, on railways and in inaccessible, remote areas. For example, Russian Railways got portable telemedicine complexes for rescue trains that first arrive at the scene of accidents, these complexes take 20 minutes to deploy and allow consultation with leading clinics. Telemedicine projects are already working in a number of oil companies, and over time, the number of interested organizations will only grow — for scheduled and emergency teleconsultations, for understanding whether evacuation is needed, conducting patient's assessment or medical procedures under remote guidance of experienced specialists.
PANDEMIC
In Russia, there is overly strict legislation regarding telemedicine in the format "doctor-patient". I am sure that soon the existing standards will be amended taking into account the experience of real work. The new coronavirus pandemic has shown a massive demand for online medical consultations and has exposed a number of problems. For example, now the license for telemedicine services is not held by a doctor, but by a medical institution. This means that the clinic receives permission to conduct remote consultations and that the doctor must communicate with the patient online, but always from the walls of the clinic. The issues of patient identification, access to the register and medical record, choice of devices and platforms for remote monitoring of patients are also still unclear.
There are questions about the organization of tele-mentoring. This is when more experienced colleagues remotely control procedures or manipulations performed by another doctor or paramedic during a teleconference. For example, we consulted a doctor who works in Yamal. He has an excellent ultrasound machine, but the last time he did an ultrasound of the abdominal cavity was a month ago, while an ultrasound scan of the heart when taking an exam. And my colleague, professor-cardiologist Evgeny Dedov, was the mentor: on one screen we had a large picture of an ultrasound monitor, on the second — a sensor. The professor gave instructions what and how to do. In the same way, many procedures can be controlled: from a simple injection to endoscopy.
WHAT WE EXPECT
Telemedicine in Russia has enormous potential. However, for effective work, it is necessary already from school days to teach future doctors how to use telemedicine technologies in clinical practice and education at interactive remote master classes and lectures from leading world clinics and tele-mentoring. For 5 years, RUDN senior students have had a course "Fundamentals of Telemedicine" with the participation of leading Russian and foreign experts — with telelectures and master classes from Europe, India, Brazil, etc. We share our experience with foreign universities at the meetings of distance learning working group of the International Society for Telemedicine & eHealth (ISFTEH). Together with foreign colleagues from ISfTeH, a master's program in telemedicine is being prepared at RUDN Medical Institute.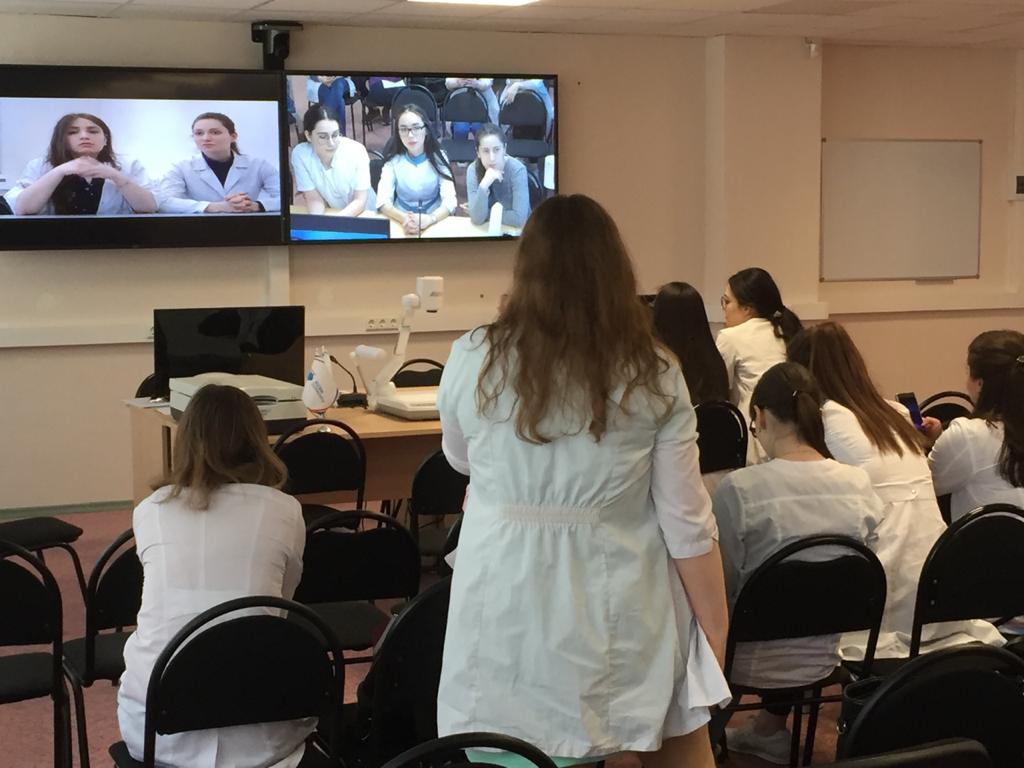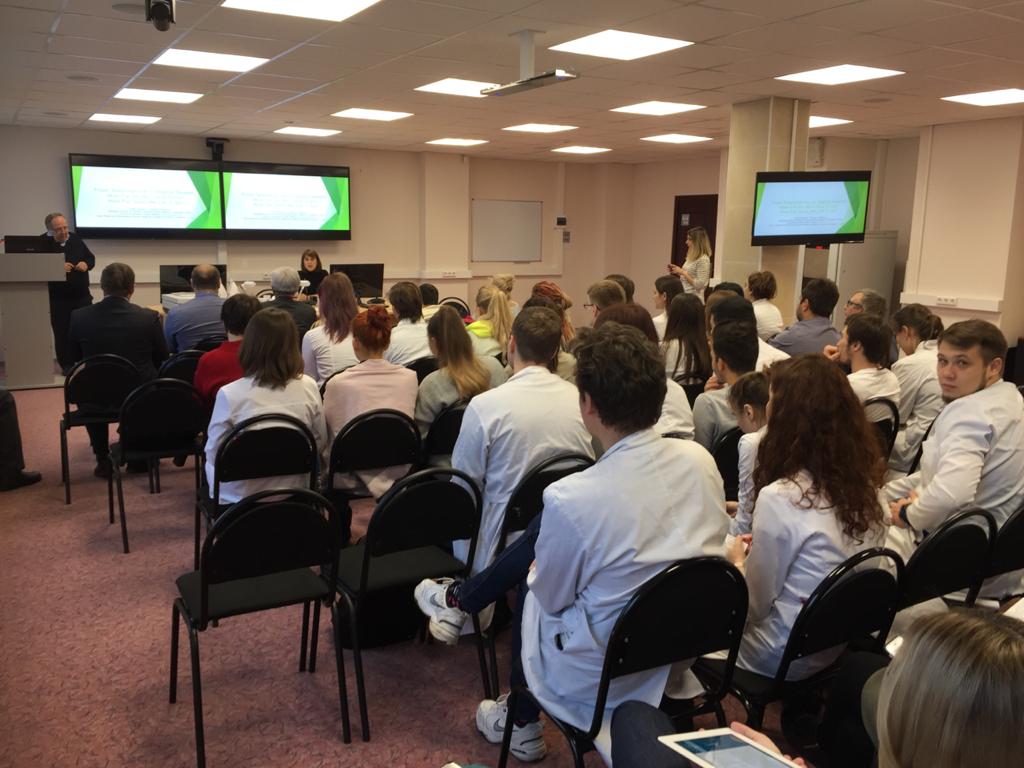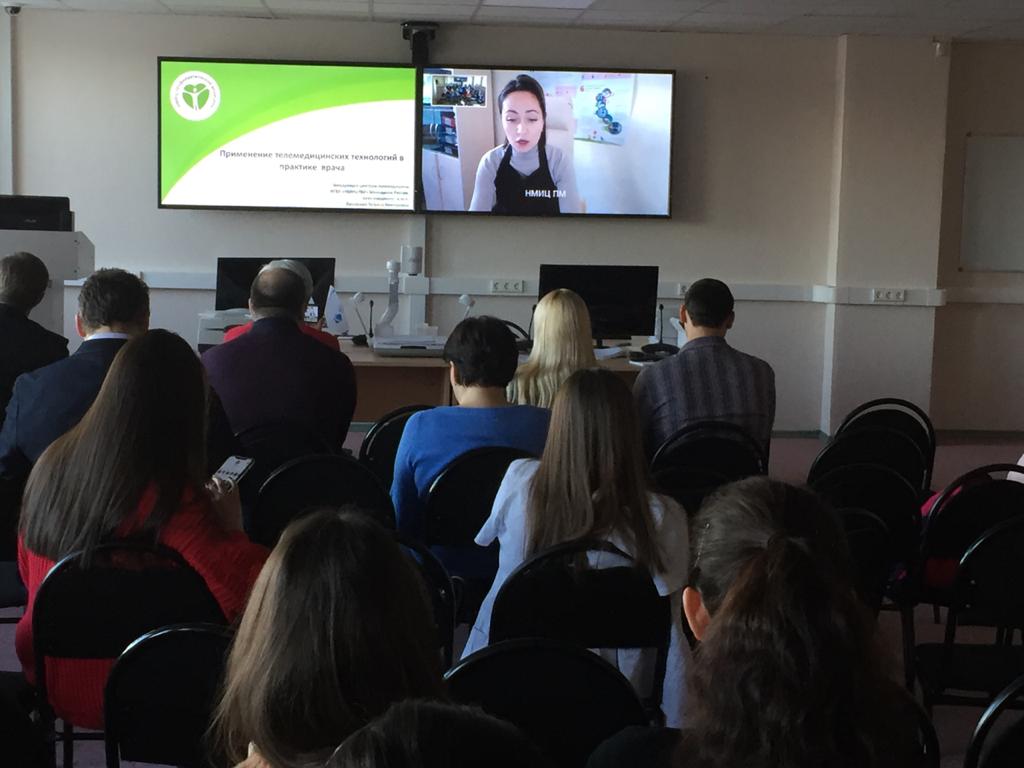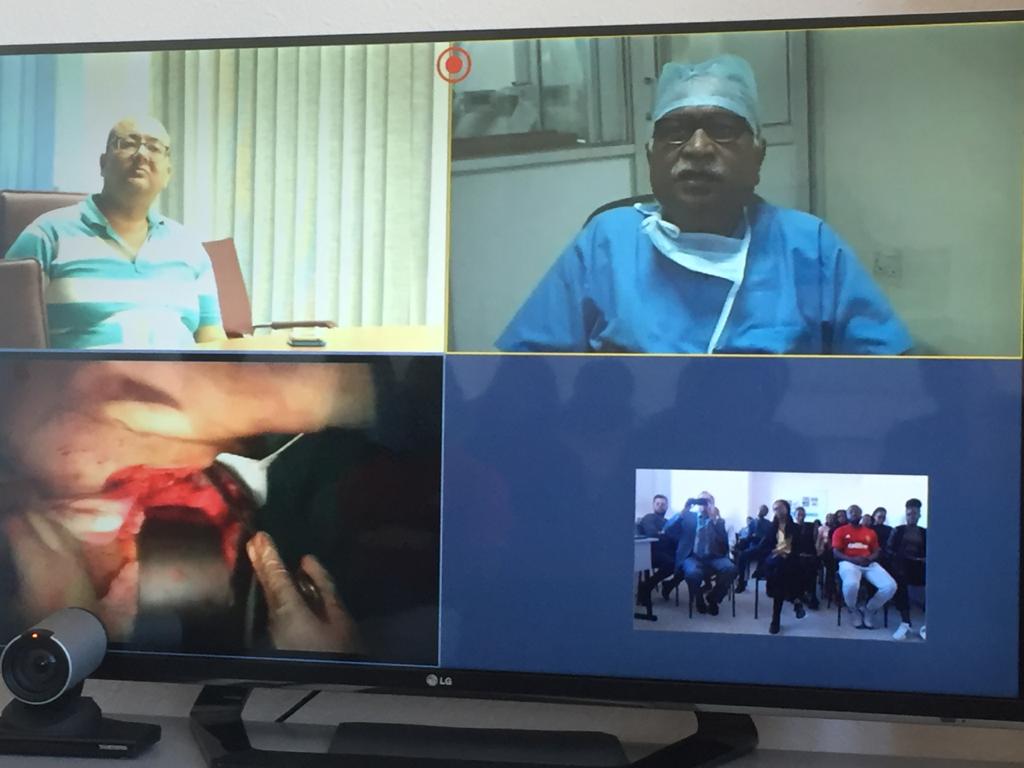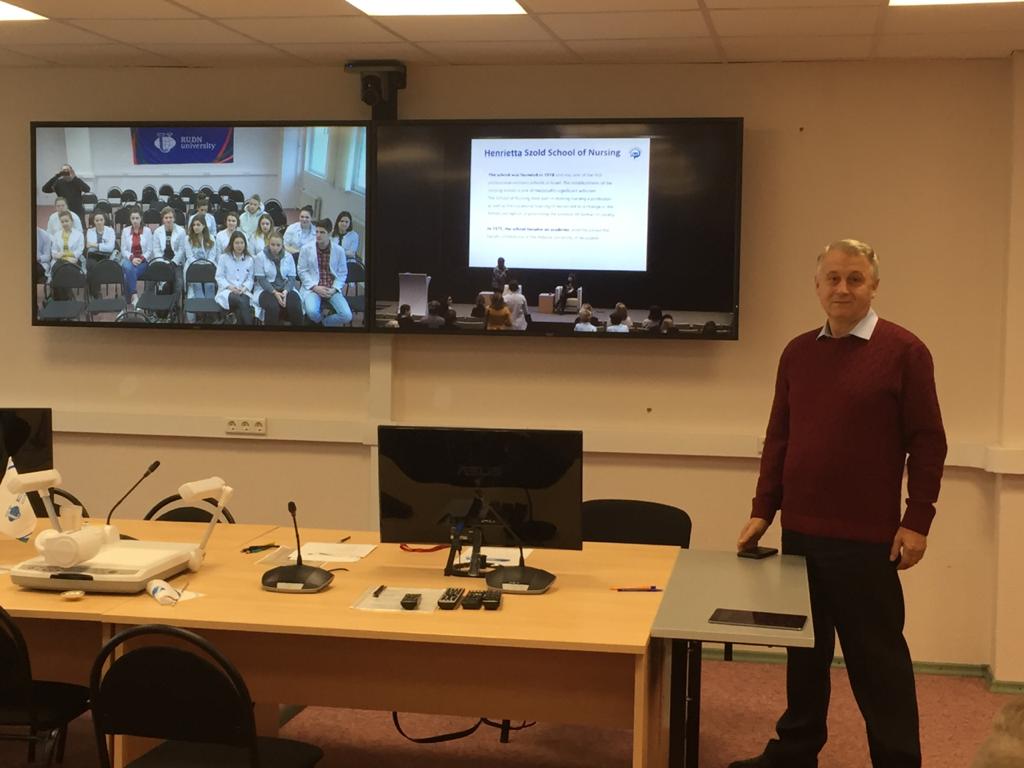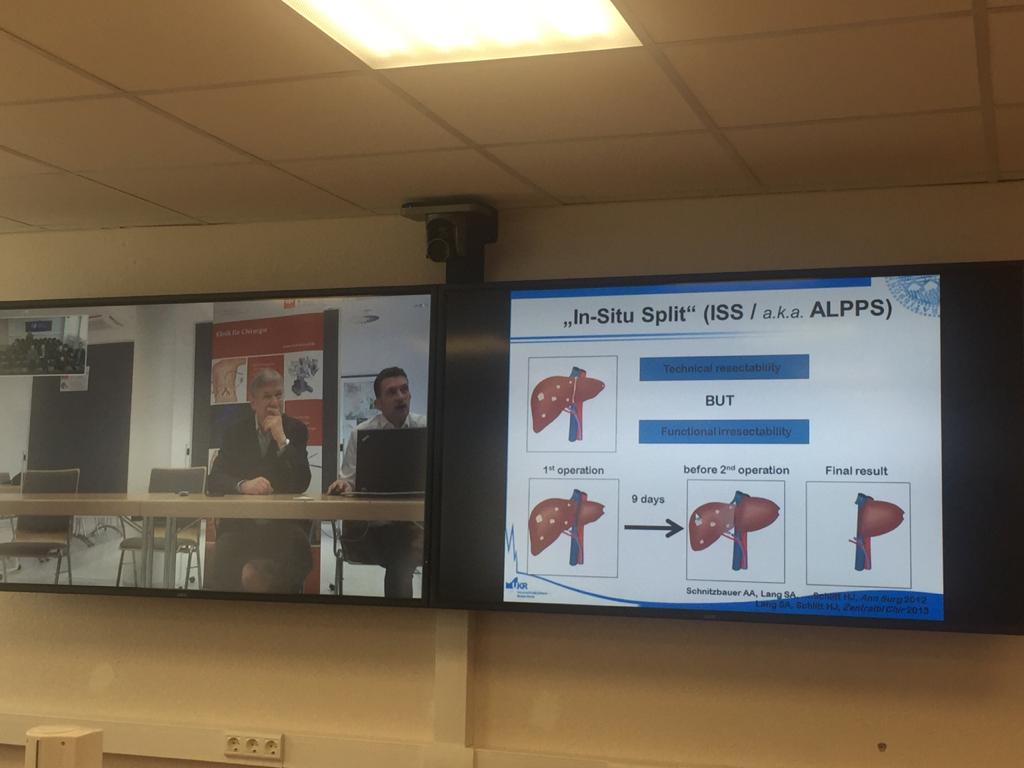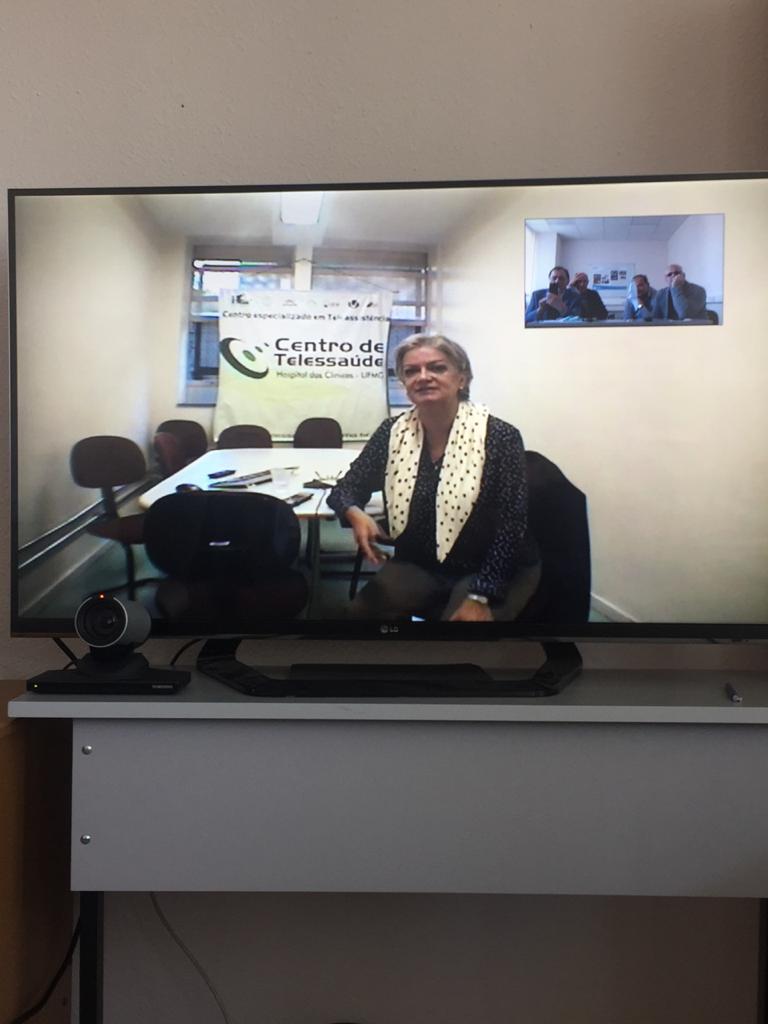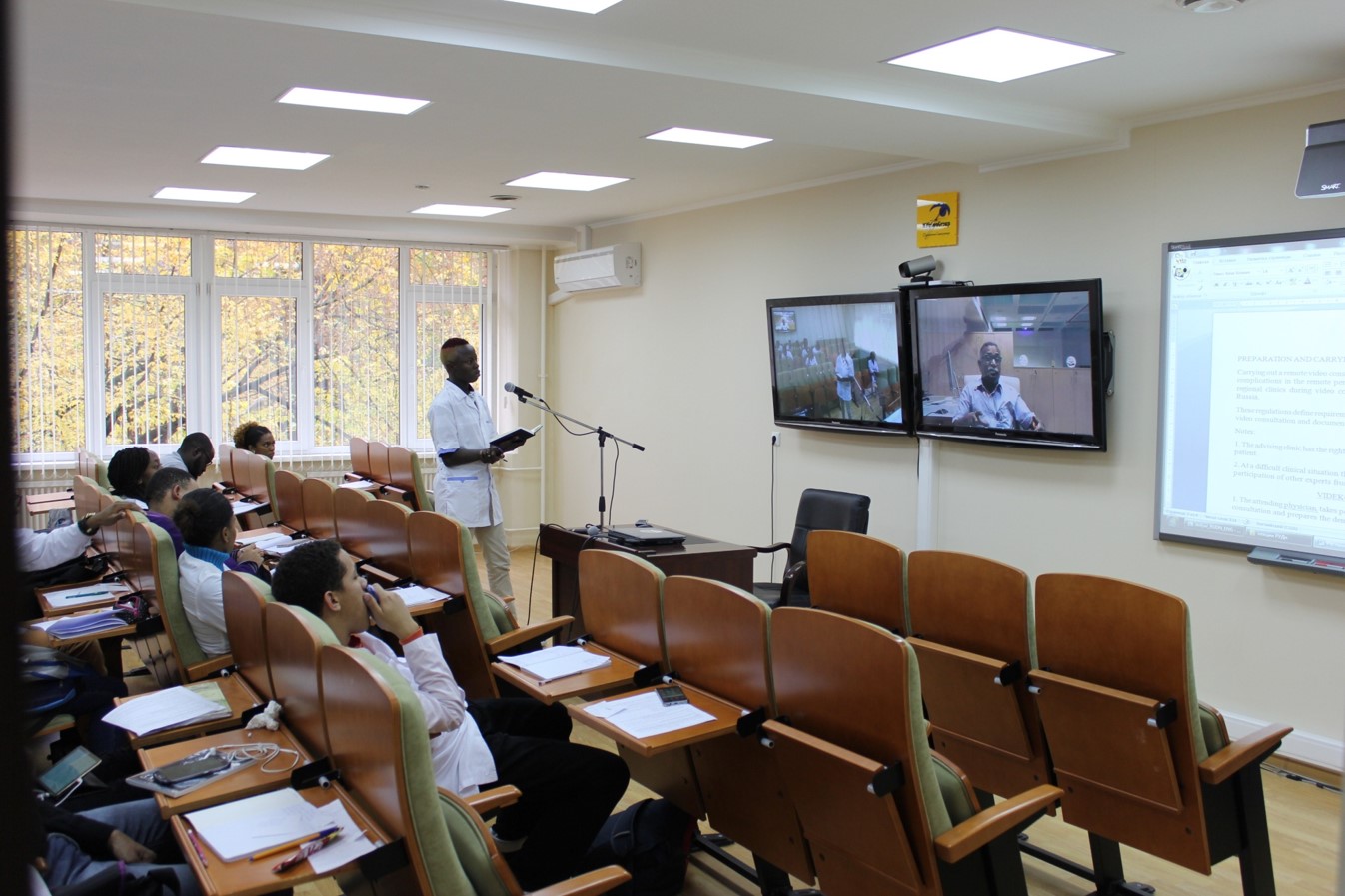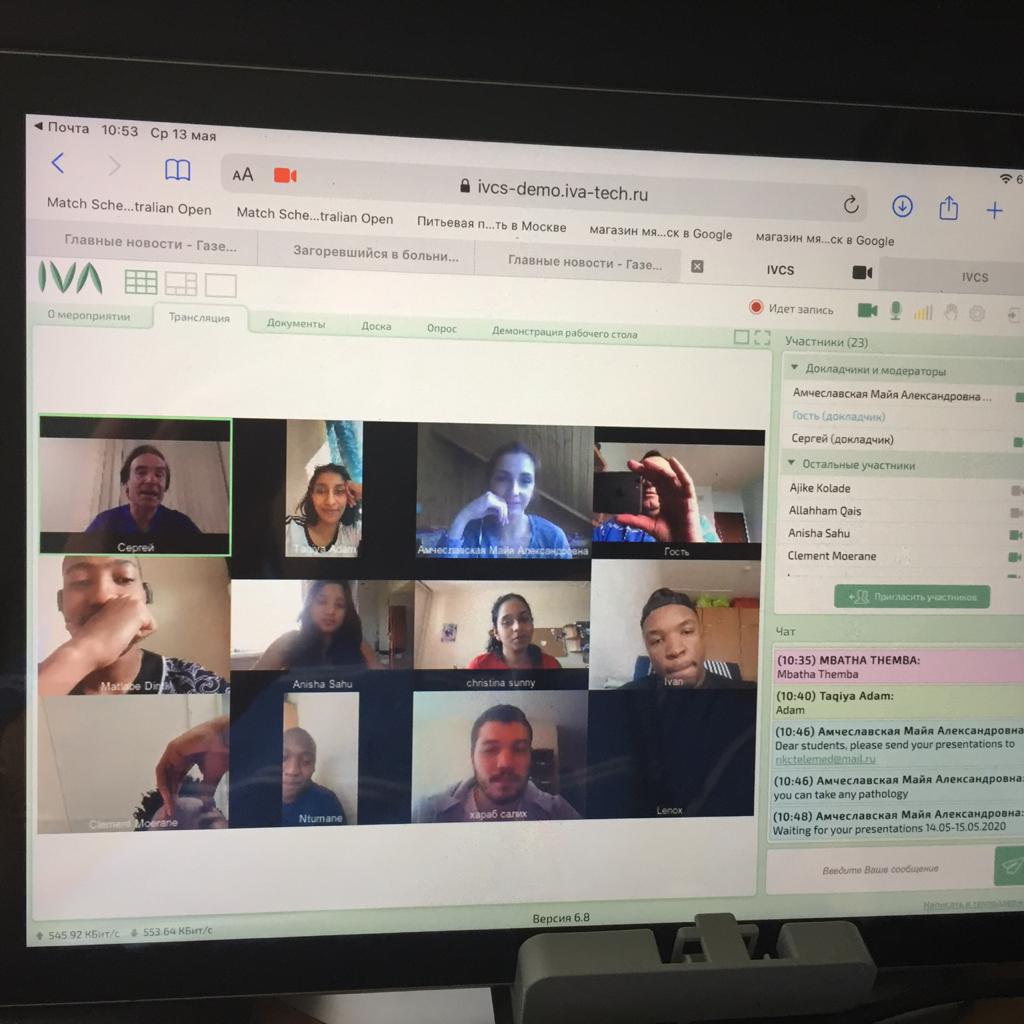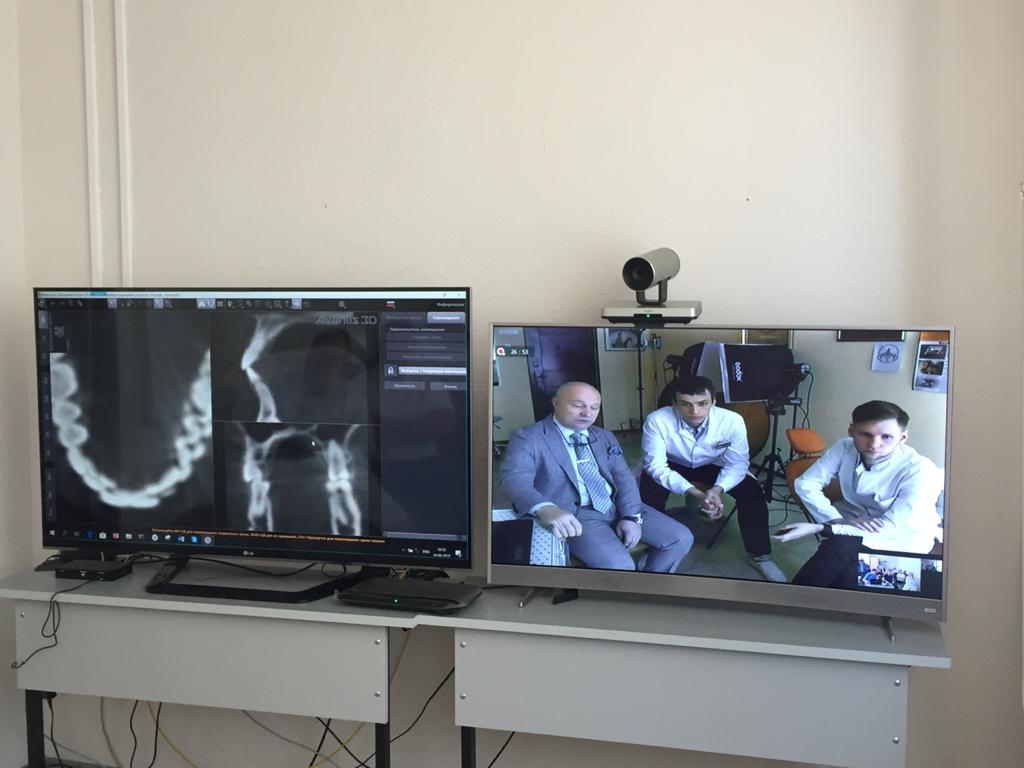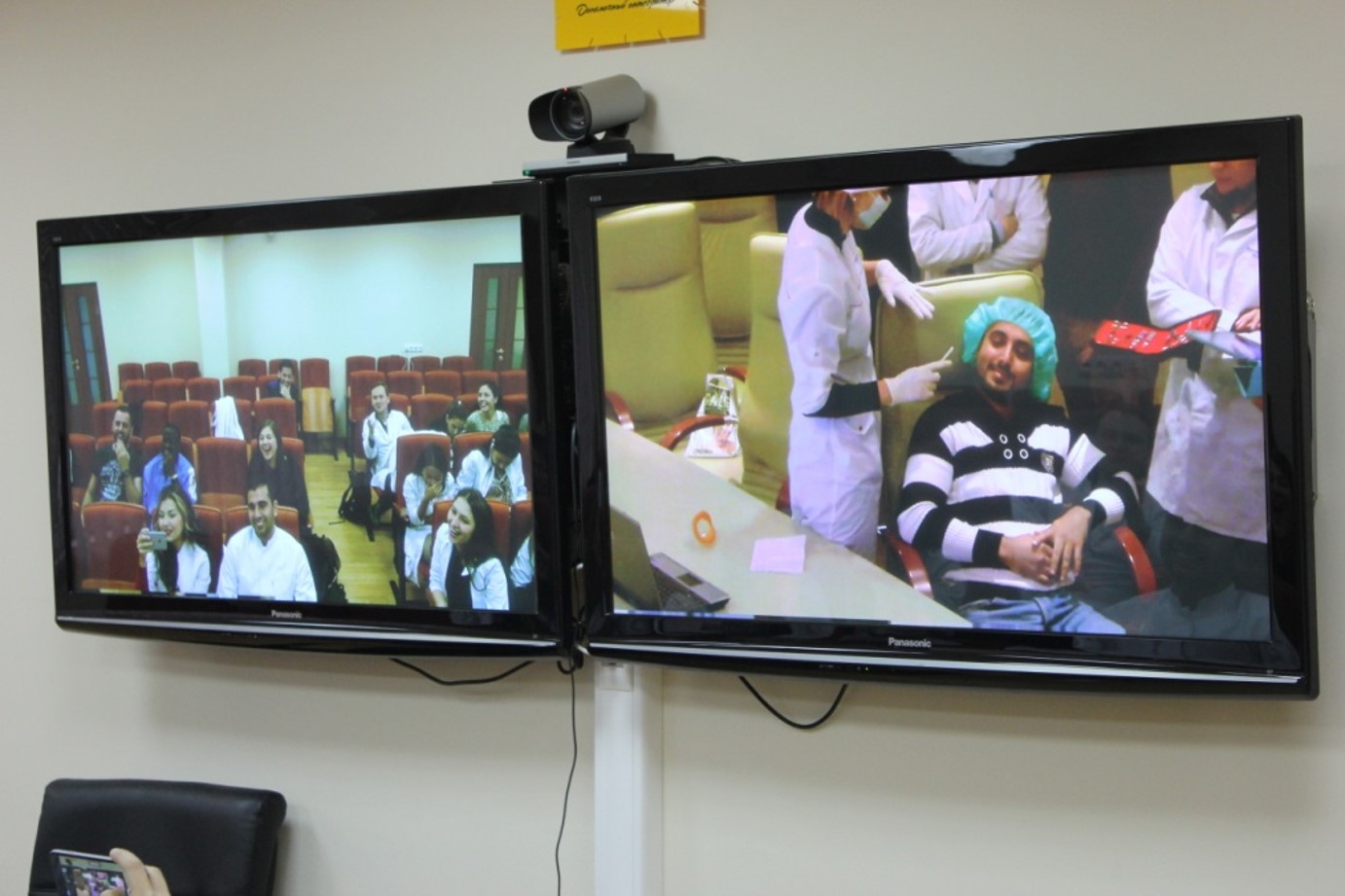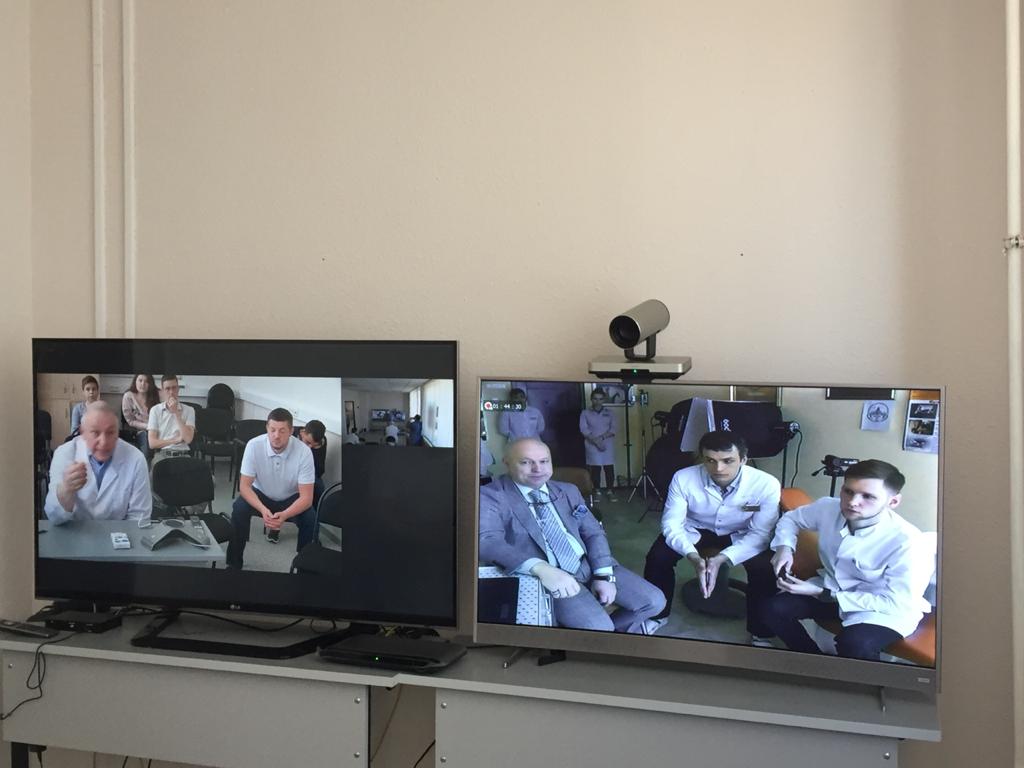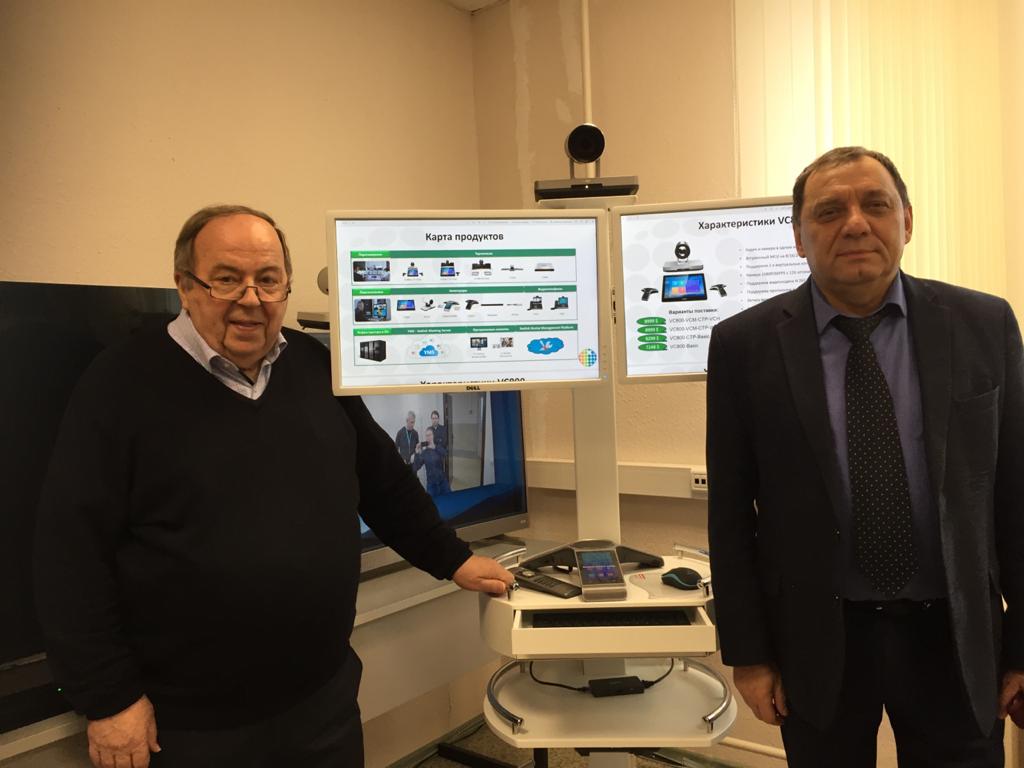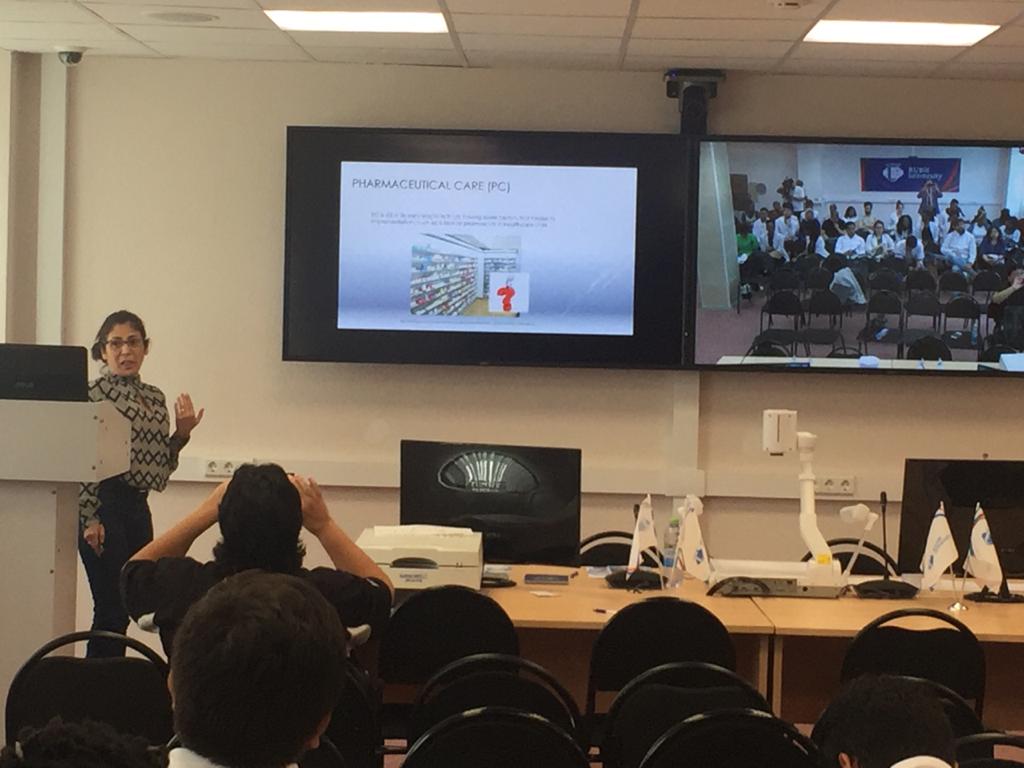 Science
14 Apr
RUDN Biologists Study Live Microorganisms in Toxic Liquids for Metalworking
RUDN biologists have studied microorganisms that can survive in metalworking fluids. The results will allow "picking up" bacteria and fungi that can process toxic waste fluids into a harmless product.
Science
10 Apr
RUDN University Biologist: salted water saves fish from stress when transporting
RUDN University biologist with colleagues from Brazil and Iran found how to alleviate the stress of fish during transportation. It turned out that this can be achieved with salted water.
Science
16 Mar
RUDN Research Institute of Molecular and Cellular Medicine is the winner of the Mega-grant of the Russian Science Foundation for 128 million rubles
RUDN University is one of the three winners in the country. The Scientific Research Institute of Molecular and Cellular Medicine of RUDN Institute of Medicine will become a clinical base for a 4-year project in the field of genetic research for the treatment of soft tissue sarcomas.