Laboratory of innovative development of unconventional hydrocarbon deposits
Head:
Director of the Department of Geology, Mining and Oil & Gas Engineering, Ph.D., Associate Professor, Full Member of the Academy of Mining Sciences
Structural unit: Academy of Engineering.
The center of intellectual technologies of subsoil use is intended for development and introduction of new technologies based on the use of:
high-precision satellite navigation GLONAS;
optical and radar-interferometric space surveys;
unmanned aerial vehicles and robotic equipment;
wireless high-speed data transfer;
software and hardware for artificial intelligence.
Another important task is active involvement of students and graduates of the Department in research work on developing technologies for prospecting, exploration and development of deposits, underground construction, management of industrial and environmental safety based on artificial intelligence.
The Center is a research base for the entire cycle of the Department's academic disciplines and its activities are aimed at combining the potential of the faculty members seeking to improve the quality of the preparation of theses and master's theses, to enhance the scientific work of students, improving the skills of graduates and teachers.
Main scientific directions
Development of geoinformation systems for collection, input, storage, processing, mathematical-cartographic modeling and presentation of spatially-coordinated geological, technological and other data on the deposit.
Use of artificial neural networks for the interpretation of geological data in order to optimize the costs of prospecting and exploration of deposits.
Creation of technologies for remote management of oil and gas production facilities based on artificial neural networks, fuzzy logic and genetic algorithms for increasing the efficiency of field development.
The most important scientific achievements
Identification of the dynamics of deformation processes of the Earth's surface during the development of gas fields on the basis of a permanent GPS / GLONAS system for ensuring safe operation of hydrocarbon production and transportation facilities.
Research projects proposed for implementation
The system of space monitoring of deformation processes of the rock massif in the development of mineral deposits to ensure industrial and environmental safety
Decision support simulator for fighting offshore oil emergencies
Integrated training for oil spill response
Well operation simulator equipped with ESCP (electric submersible centrifugal pump)
Training and skills development for well operators equipped with an electric centrifugal pump (ESCP) on mockups simulating real land based equipment (LBE) with the ability to model and track the processes occurring in the virtual system "formation – well – ESCP – LBE"
Transas shore 6000 drilling simulator
Training of workers and engineers of drilling departments of oil and gas producing enterprises, as well as students in the specialties: Wells drilling, Development and operation of oil and gas fields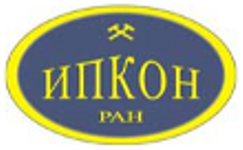 Result of cooperation:
Joint researches
Scientific publications
Cooperation commencement date - 2016