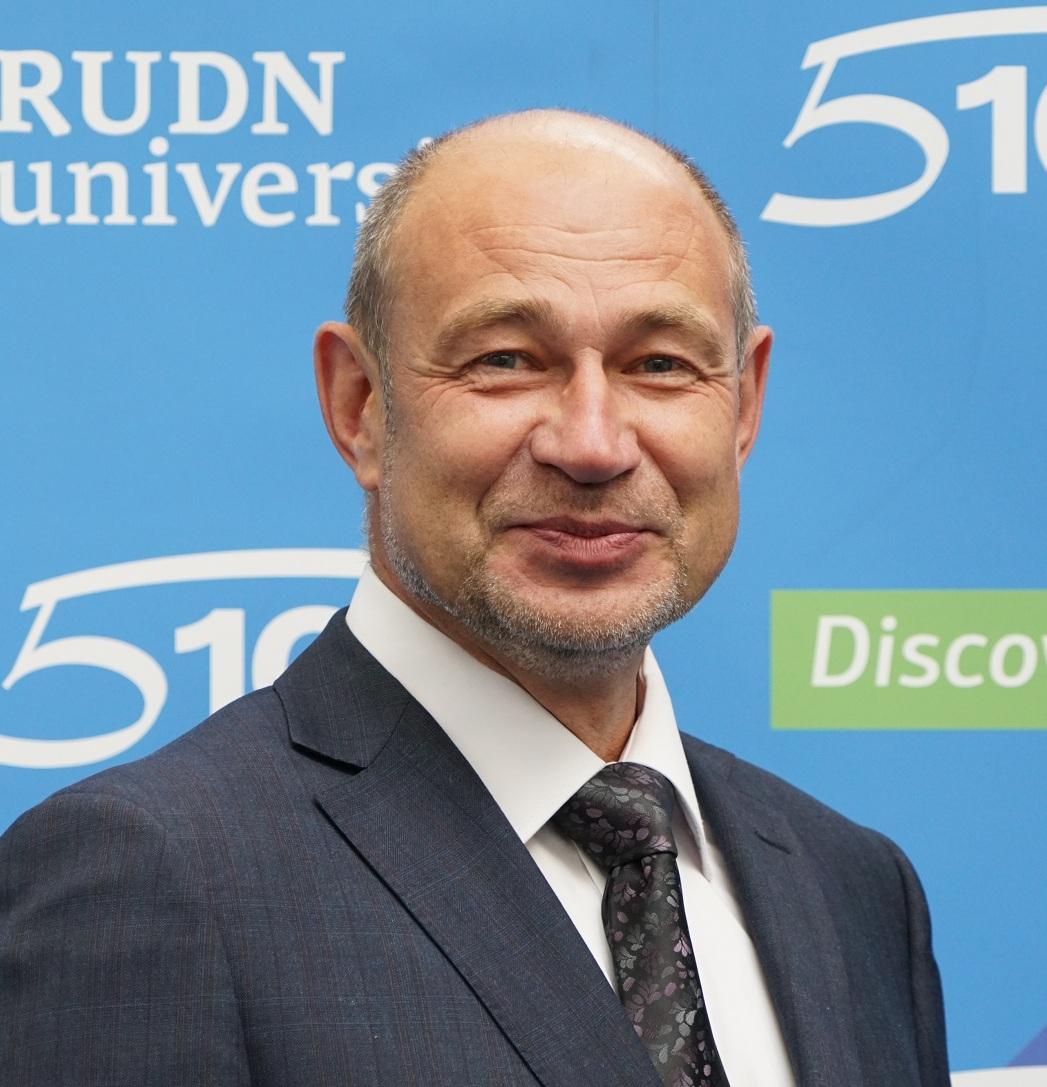 Dean of the Philological Faculty, Doctor of Philology, Professor
+7 (495) 434-37-45 ext.: 1299
Job details:
Dean of the Faculty of Philology

International Academy of Television and Business

Director
Viktor Vladimirovich Barabash - Doctor of Philology, Professor, Professor of the Department. Director of the Institute of Geopolitical Communications. Member of the Moscow Union of journalists, member of the International Confederation of journalists. Visiting Professor at Henan University (China) and Luoyang Pedagogical University (China). Chairman of organizing committees of a number of regular All-Russian and international conferences, member of editorial boards of peer-reviewed scientific journals.
Biography
1986
Graduated from the Faculty of History and Philology of Peoples' Friendship University named after Patrice Lumumba (now RUDN University) in the speciality "International journalism".
1991
Candidate thesis on "Soviet rural essay in literary journals. Conflicts, character, genre" was defended.
2003 - present time
Head of the Department of Mass Communication.
2006
Doctoral thesis on "Theme of culture on the air of the state radio of post-Soviet Russia" was defended.
Honours and awards
Honorary Professor of Henan University (China)
Honorary diploma of the Ministry of General and Professional Education of the Russian Federation
Gratitude of the State Secretary of the Union state
Lapel badge "Honorary worker of higher professional education"
Medal "850 years of Moscow".
Scientific interests
Systematic study of mass information processes, especially trends in the development of modern electronic mass communication media.