Webinar "Waste Management. Circular Economy in Africa"
About the event
30.03.23, from 12 p.m. to 13 p.m. (Moscow time)
The webinar "Waste management. Circular economy in African countries" in English is held as part of the student scientific seminar "From biowaste to energy" (headed by Kurbatova A.I.) in order to implement the indicators of the multilingual development program, study experience and examples successful strategies for waste management and the creation of a closed cycle in different countries of Africa, as well as with the aim of discussing the possible entry of Institute of Environmental Engineering into the international association WtERT.
The speaker of the webinar is the head of the international association "From Waste to Energy", (VP, International Relations, Global WtERT Council (wtert.org) Research Associate, Earth Engineering Center (earth.engineering.columbia.edu)) - Reda Kabbaj.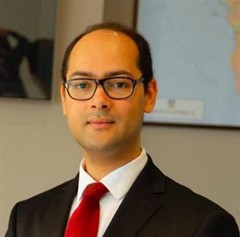 Reda Kabbaj is Vice President of International Relations for the WtERT Global Council (GWC), a top-level technical group specializing in the recovery of energy and materials from post-consumer waste. He leads research projects on waste-to-energy and water, using waste-to-energy (WtE) technology to solve water and energy problems in Morocco, and to produce hydrogen from WtE to fuel trucks for MSW collection, and supports Canada's zero-emissions plan by 2050 at the Earth Engineering Center as Research.

As Co-Chair of WtERT-Canada, he founded the Canada Chapter, based at Concordia University in Montreal, to introduce waste-to-energy technologies that will help phase out landfills, and to develop the Chapter in collaboration with universities, the private and public sectors to achieve this goal.