Good luck, graduate 2020! Graduation Schedule
This year, RUDN University hosts "online proms" as a meeting platform for engineers, philologists, lawyers, economists, ecologists and agrarians.
Good bye long days of study, sleepless nights before exams, final exams and defending qualification papers. Ahead is the road of opportunities, professional and personal achievements, new discoveries and victories.
We wish our graduates great achievements, self-confidence and all the best!
Prom schedule
*link will be available a few days before the event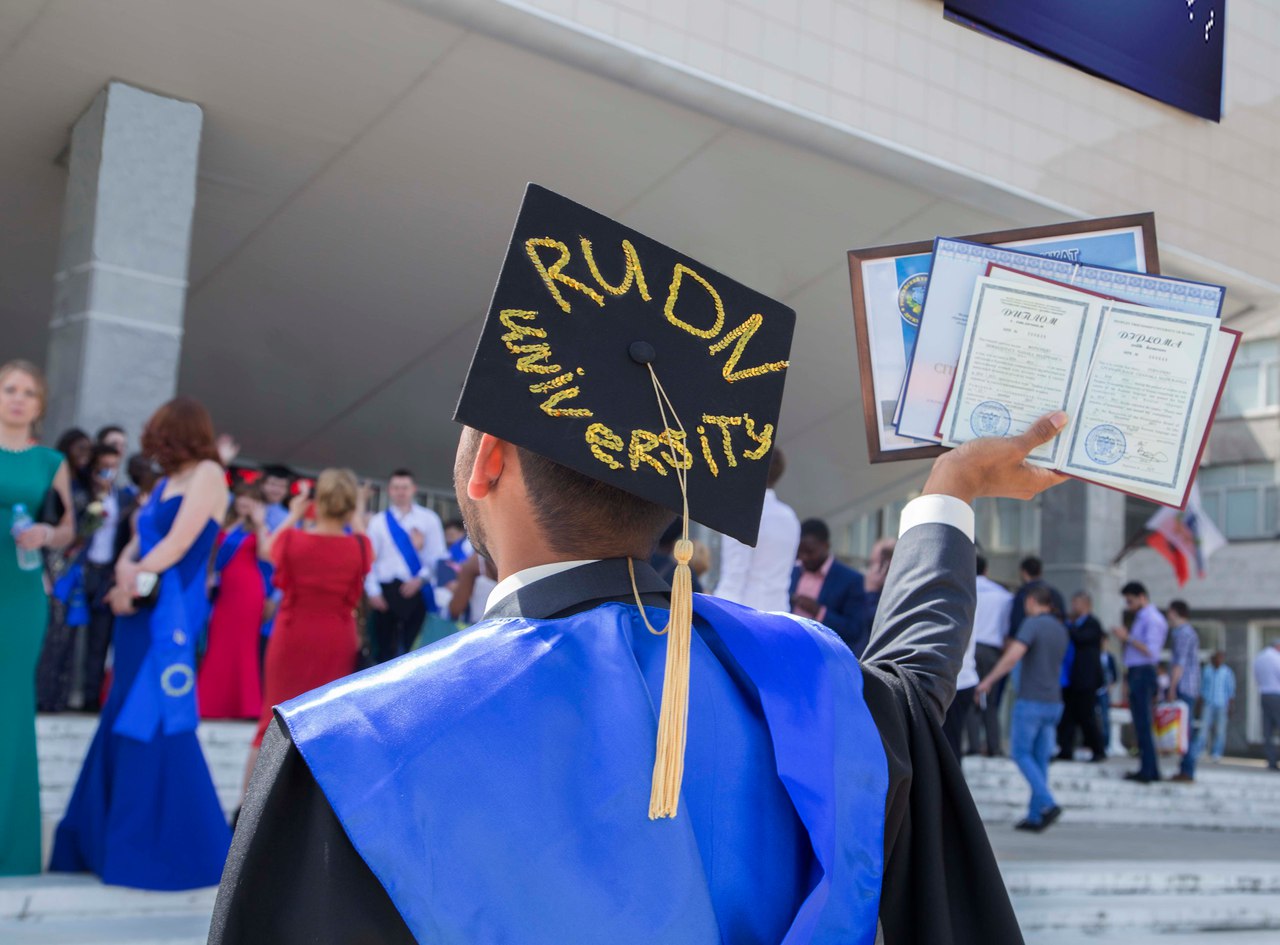 Alumni
03 Mar
"My mom offered to take the documents from RUDN University. But there was nothing that could stop me!", — Daria Ryzhova, a graduate of the RUDN University Agrarian and Technological Institute
The essence of the profession of a veterinarian is to treat animals, but this is in short. And if you want more details you'll find them in an interview with Daria Ryzhova, a RUDN University graduate in Veterinary and Sanitary Expertise. Now she is a leading specialist at the Centre for Veterinary Medicine, a subordinate organization of the Department of Veterinary Medicine of the Ministry of Agriculture of Russia.
Alumni
03 Mar
"I know no other educational institution in our country where the calendar shows the correct date without getting stuck in the past," Mikhail Chernyaev, graduate and lecturer at the RUDN University Institute of Medicine
My favorite subjects were Physical Education and Surgery. The main support is my family and colleagues. Read about the Leaders of Russia competition, cardiology and sound ambitions in an interview with Mikhail Chernyaev, Teaching Assistant of the RUDN University Department of Hospital Surgery with a course in Pediatric Surgery.
Alumni
03 Mar
"Only the one who goes to court and wins is at the top of the legal pyramid," Sergey Kovalev, a graduate of the RUDN University Law Institute
Sergey Kovalev is a graduate of the Institute of Law, Ph.D. in Law, Associate Professor of the RUDN University Department of Civil Law and Procedure and Private International Law, Managing Partner of the Kovalev, Tugushi and Partners Moscow Bar Association. Sergey has 28 years of active arbitration practice in his professional background. Read about the neighbours from Brazil and Cambodia, joint-stock companies and bankruptcy, trucks of documents and the importance of traditions in his interview for the Thousands of Stories — One University media project on the eve of the RUDN University birthday.