Good luck, graduate 2020! Graduation Schedule
This year, RUDN University hosts "online proms" as a meeting platform for engineers, philologists, lawyers, economists, ecologists and agrarians.
Good bye long days of study, sleepless nights before exams, final exams and defending qualification papers. Ahead is the road of opportunities, professional and personal achievements, new discoveries and victories.
We wish our graduates great achievements, self-confidence and all the best!
Prom schedule
*link will be available a few days before the event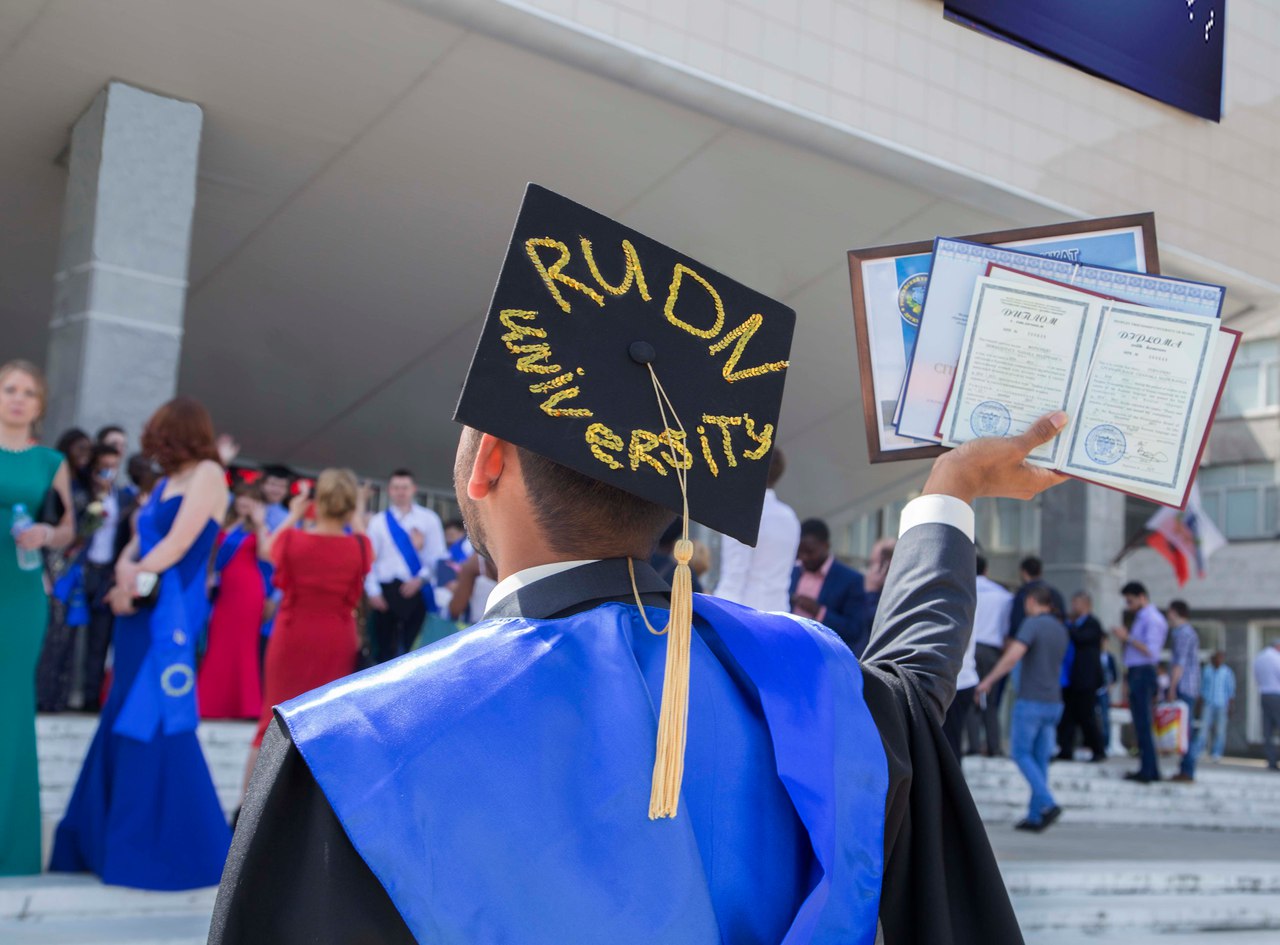 Alumni
27 May
"China is all about technology, wisdom and culture" — Alexandra Lavrushina, graduate of the Faculty of Humanities and Social Sciences of RUDN University
Alexandra is a sociologist and Sinologist. She tells us the secrets of learning Chinese, breaks down stereotypes about the Chinese keyboard and shares what she learned after living in China for several years.
Alumni
24 Dec 2020
"Tanzania is a peaceful country", Bernard Ruteri (Tanzania), graduate of the RUDN University Hotel Business and Tourism Institute
"Children, don't go for a walk in Africa," wrote Korney Chukovsky, a famous children's poet. Every Russian-speaker remembers this from childhood. But Bernard Ruteri, graduate of the RUDN University Institute of Hotel Business and Tourism from Tanzania, assures us not to be afraid. Bernard works for a travel agency, conducts tours for tourists in Zanzibar and takes them on safari. He is also saving up for a travel agent license and is going to open his own travel company.
Alumni
22 Dec 2020
RUDN University graduate Olga Chebotar appointed Deputy Prime Minister for Reintegration of the Republic of Moldova
Olga Chebotar, graduate of the Department of Theory and History of International Relations, Faculty of Humanities and Social Sciences, has been appointed the new Deputy Prime Minister of the Republic of Moldova.