Good luck, graduate 2020! Graduation Schedule
This year, RUDN University hosts "online proms" as a meeting platform for engineers, philologists, lawyers, economists, ecologists and agrarians.
Good bye long days of study, sleepless nights before exams, final exams and defending qualification papers. Ahead is the road of opportunities, professional and personal achievements, new discoveries and victories.
We wish our graduates great achievements, self-confidence and all the best!
Prom schedule
*link will be available a few days before the event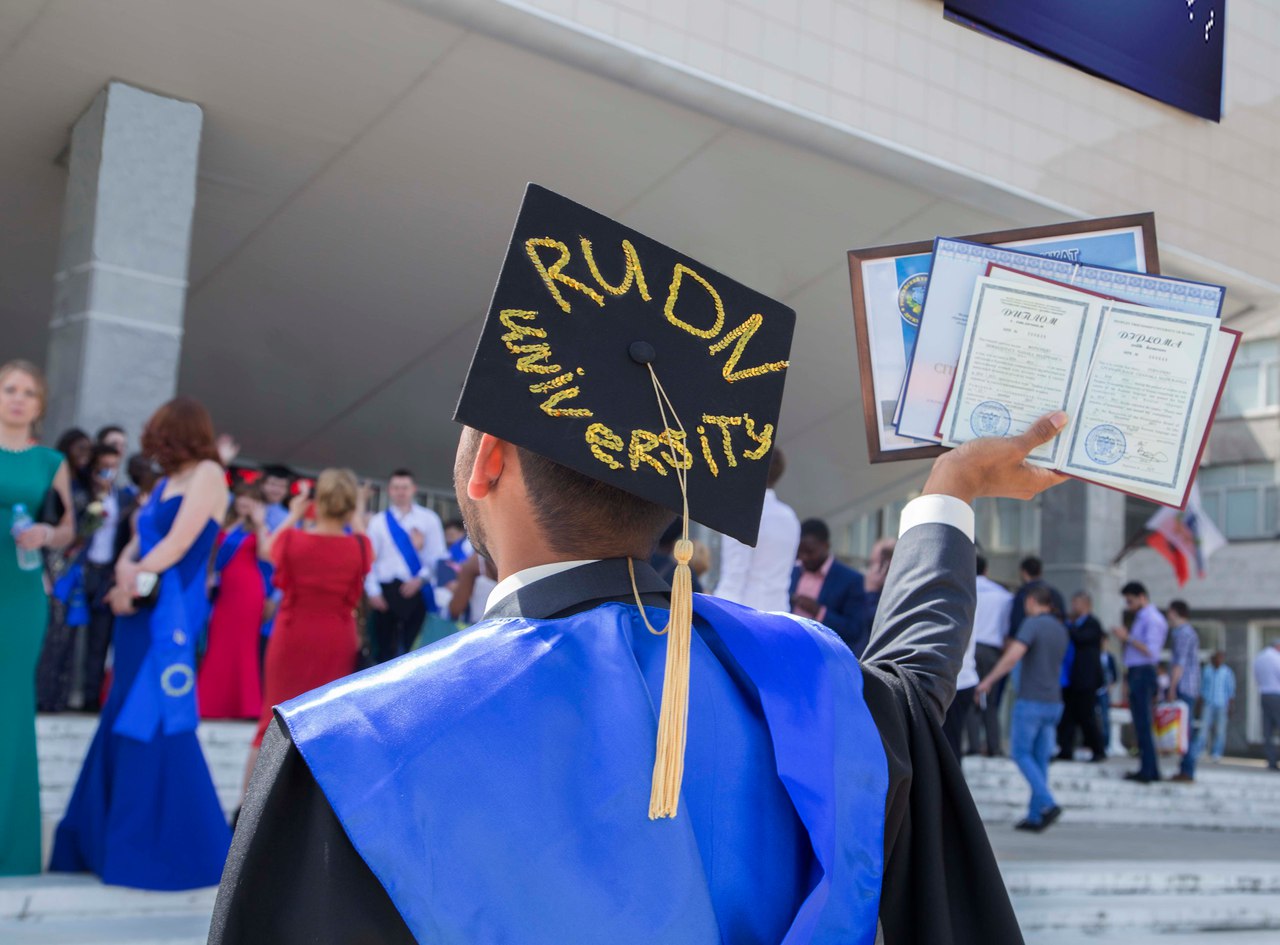 Alumni
25 Aug
"For 2 years now, I have been helping every first-year student from Yemen take their first steps into student life," Al-Rahabi Mohammed Abdulkarim Mohammed, graduate of RUDN University
The trip of Mohammed to Russia is a part of his dream of becoming a diplomat. The young man studied international relations for 4 years, and after that he decided to change the track and broaden his horizons. This year he is graduating from RUDN University master's program "Arts and Humanities". Read the 7 years' story and plans for the future in an interview.
Alumni
22 Jul
"People read Viktor Pelevin in China — there are many Chinese elements in his works that can resonate" — Tian Yang (China)
Why do people read Viktor Pelevin in China? Who are the New Historicists and what is their theory about? How can an author create new frontiers for a story? Read an interview with Tian Yang, graduate of RUDN Philological faculty.
Alumni
27 Jun
"I liked walking around snowy Moscow, especially after buying a warm jacket and gloves," says Jorge Marco Calderon Verduga, RUDN Faculty of Humanities and Social Sciences graduate
Marco Calderon Verduga came to Russia from Ecuador. He graduated with a bachelor's and master's degree in Political Science from the Peoples' Friendship University of Russia. Read an interview about the choice of university and adaptation in Moscow.