"Tanzania is a peaceful country", Bernard Ruteri (Tanzania), graduate of the RUDN University Hotel Business and Tourism Institute
"Children, don't go for a walk in Africa," wrote Korney Chukovsky, a famous children's poet. Every Russian-speaker remembers this from childhood. But Bernard Ruteri, graduate of the RUDN University Institute of Hotel Business and Tourism from Tanzania, assures us not to be afraid. Bernard works for a travel agency, conducts tours for tourists in Zanzibar and takes them on safari. He is also saving up for a travel agent license and is going to open his own travel company.

How many years have you been working as a guide in Tanzania?
Five years. I got a job as a tour guide right after I returned to Tanzania from Russia. It is interesting that my boss found me, or I found him, in Moscow. At that time, I was in my final year at the IHBiT and decided to go to an international tourism exhibition. I knew that there would be representatives of the tourism business of Tanzania and wanted to talk to them personally. I was able to speak with the head of a travel agency, and he offered a job after graduation. I agreed, of course. Now I am a Russian-speaking guide, but I conduct excursions in English too.
We have been working together for five years, but I understand that we need to grow further. I started saving to open my own travel company.
Bernard, why tourism?
At school, I wanted to follow in my father's footsteps and become a doctor. Everything changed when I moved to Zanzibar. My parents stayed on the mainland and I spent most of the time with my uncle. At that time, he already worked as a tour guide and took groups of tourists to national parks, showed the best beaches and took them to the mainland for safari ... His tourists were mainly Italians and Americans. I saw this and it was then that I decided that I wanted to open Zanzibar to the whole world, to show the island as my family and I know it. Zanzibar, by the way, is 100 percent dependent on tourists.
Starting your own business is always a risk. Aren't you afraid? Why did you make this decision?
Back at RUDN University, I began to study tourism business in Tanzania, precisely from the position of a businessman. I wrote my diploma "How Tanzania Can Promote Tourism" and got the idea to start my own business. I can say for sure that the tours of my company will be popular. I always take into account the personal wishes of clients, we walk with them along those paths that only local residents know about, we watch African animals, no one knows the old town — Stone Town better than me

What excursion was the most memorable during five years?
This was my first tour of the old town — Stone Town. The area is small, but it's easy to get lost there if you don't know the landmarks. And so it happened. A group of tourists from South Africa wanted to go shopping and persuaded me to turn off the route. As a result, we were looking for our bus for several hours. And everything would have been fine if it hadn't been for the plane flight. From the excursion, we went straight to the airport at breakneck speed. After that, of course, I got a scolding from my superiors. But thanks to the situation, I learned all the streets of the old city walking there every day. And we still communicate with these tourists and recall this story with a smile.
After this, did you have a desire to change your profession?
Then I made a promise to myself that I would be the best. I studied this route every day. My brother told me, "To grow, you have to learn new things every day." Since that time there has not been a day that I did not discover something new for myself. Now I know absolutely all the roads in the city. I have excursion groups of tourists from South Africa, America, Italy, Germany, this year there are many tourists from Russia.

For many Russians, Tanzania as a tourist destination became a discovery only in 2020. Why did we know so little about it?
You know, it's good that 2020 opened this direction for Russia. It's worth coming to Tanzania at least for a safari to watch African animals from a jeep in national parks and reserves
Many are afraid — and they shouldn't be. Tanzania is a peaceful country, we are not at war with anyone. We have no diseases — no tsetse fly, no malaria. Our locals treat tourists well. We are constantly chanting "Akuna-matata." Maybe I'll upset you, but this is not a cartoon — this is a phrase that we often repeat here in Zanzibar, it means "no problem". So don't be afraid — come.
Are there times when you don't always understand Russian tourists?
It happens. Recently, a girl said: "Can I plunge here?" It took me a while to understand the meaning of the word "plunge". At such moments I remember how our teacher told us: "Come on, come on, come on." So I say to my tourists "Come on, come on, come on," which means "paraphrase, say in other words". By the way, it is very difficult to understand Moscow tourists, they have their own special dialect.
Do you travel a lot in ordinary life?
In Africa, unfortunately, going somewhere outside the country is not popular. But I try to take my friends and go at least to neighboring countries. We were in Kenya, Uganda, recently returned from South Africa. When I studied in Russia, I traveled to Tula, spent three days in St. Petersburg.

Don't you want to get to Russia now? See your college buddies, for example?
While there is work, you have to earn money. I am saving up for a dream.
Of course, I miss Russia, my friends, with whom I played football together on RUDN University field. In the evenings, my friends and I gathered at the Mirage Cafe on campus. Very often I remember my dorm roommate Dima. We are still in touch. Studentship is a great time! Now I mss this carefree mood and the atmosphere of RUDN University.
You know, Tanzania is a huge world where Arab, African and European heritage is mixed. This reminds me of RUDN University very much. (laughing) But the Russian town of Tula reminded me of Zanzibar — it was just as quiet, calm and comfortable ...
Do you remember your first day at RUDN?
I was so cold then that I will never forget it. I arrived at the end of November, it was already snowing in Moscow. Then I thought that I had warm clothes, but I was wrong ... I was lucky that my uncle was in Moscow — he gave me his jacket, which was good for the Russian winter.
What is the main dream of the future owner of a travel agency?
I want to create a tour for IHBiT students to visit Tanzania and see what Africa looks like. A lot of guys who studied with me are full of ideas and are ready to implement them. Unfortunately, not all of them are able to travel. I would offer such guys the lowest prices and the most informative excursions.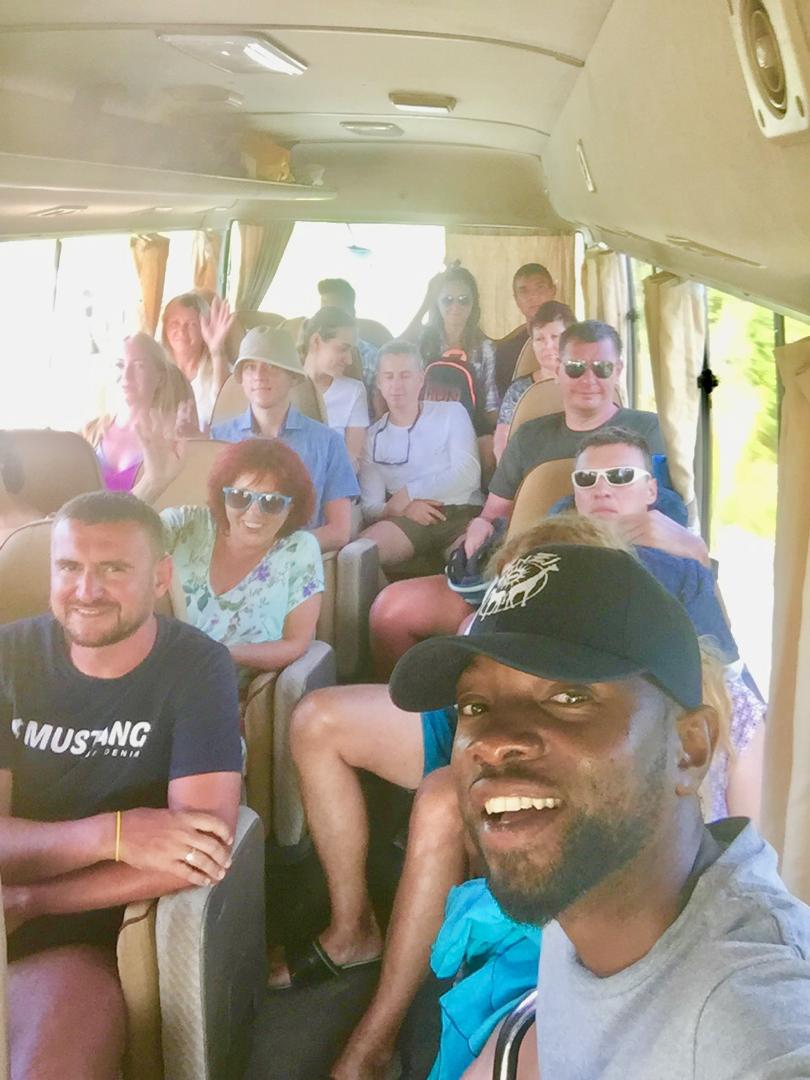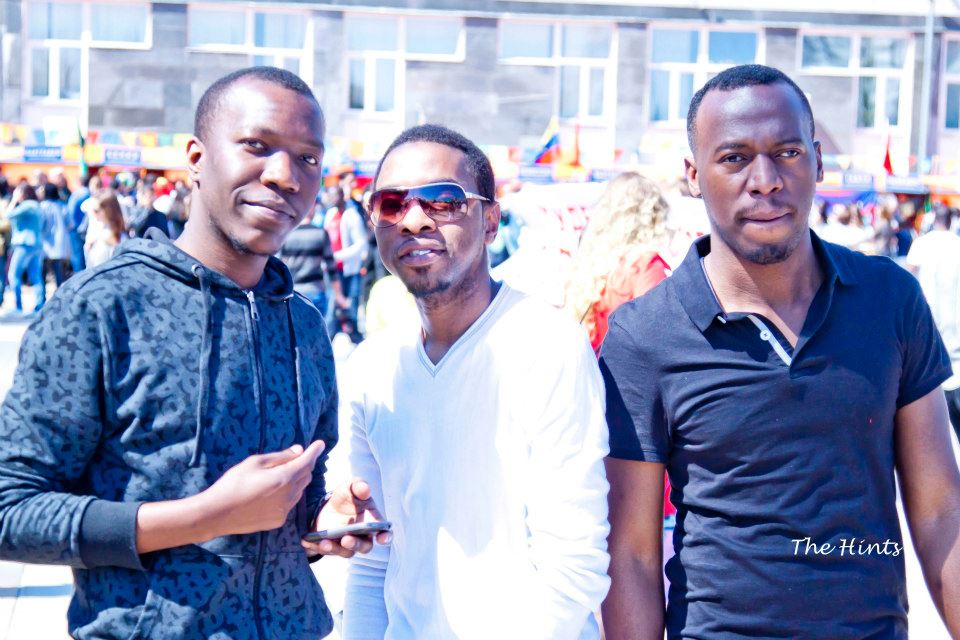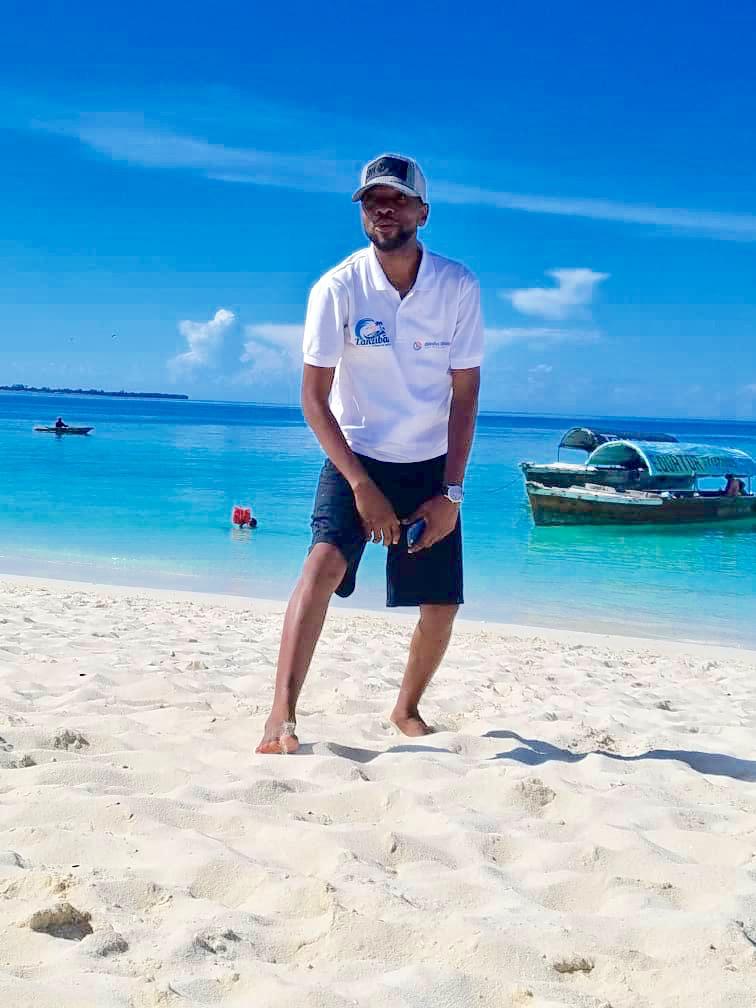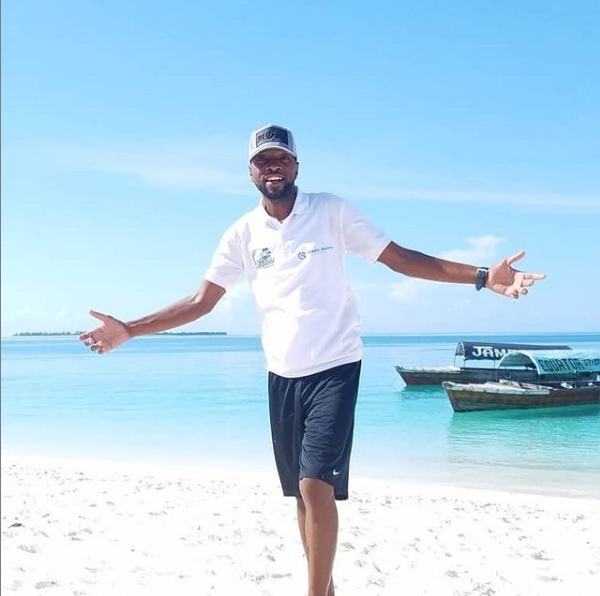 Alumni
02 Sep 2021
Tevodros Baza, RUDN Engineering Academy alumnus: "Creativity is not just about creative professions"
Tevodros is from Ethiopia, graduated with honors in Civil Engineering and the Built Environment in English. Read about why he decided to study in Russia, what is the difference between Ethiopians and Russians, what a builder does and how to be an A-student in the interview.
Alumni
30 Aug 2021
Chimuka Singuwa — graduate of "International Affairs", Mayor of RUDN University campus and just a cool guy from Zambia
RUDN campus is a city within a city. Every city has a Mayor and RUDN University campus has one too. A graduate of the Faculty of Humanities and Social Sciences, Chimuka Singuwa from Zambia served as the chairman of the campus for 5 years. Read his story in the interview.
Alumni
23 Aug 2021
"Technologies make our life brighter and easier, but they don't make any sense without people," Artem Kormilitsyn, graduate of RUDN Engineering Academy
Artem proposed to RUDN Rector the idea of creating an engineering laboratory for digital production, where every student can design and create anything. The main thing is the flight of engineering thought and imagination. Read about classical fundamental education and the importance of obtaining practical competences and skills in an interview with the best graduate of RUDN 2021.