"Technologies make our life brighter and easier, but they don't make any sense without people," Artem Kormilitsyn, graduate of RUDN Engineering Academy
Artem proposed to RUDN Rector the idea of creating an engineering laboratory for digital production, where every student can design and create anything. The main thing is the flight of engineering thought and imagination. Read about classical fundamental education and the importance of obtaining practical competences and skills in an interview with the best graduate of RUDN 2021.

Why did you choose RUDN?
I learned about RUDN int the 10th grade. I was struck by the fact that students, at that time from 150 countries, study at the same university. The choice was between classical fundamental education and applied education. After weighing all the pros and cons, I decided that classical university will allow comprehensive development.
At RUDN, you can learn foreign languages and communicate with native speakers, which allows you avoiding the language barrier and getting great communication skills that will help you in the future. I made the right choice. Another competitive advantage of RUDN is the campus. In fact, the block in the south of the capital belongs to students who live here, study, and play sports. There are few universities in Moscow that can boast of such a large campus.
The most unforgettable memory from your student life?
Student life is about fun, new acquaintances and experience. You can talk for a long time about extracurricular activities, science, KVN... But still the most unforgettable thing is my internship in the 3rd year at the Aristotle University in Thessaloniki (Greece). It was a new challenge for me and some really useful experience.
You study, work, and participate in university events. How did you cope with time management?
Time management means self-discipline. It is necessary to clearly separate tasks by urgency and importance. Google Calendar and its synchronization with the calendar on my smartphone help me. I always write down meetings, tasks, courses and any kind of activity so that I don't forget anything. There is also a cool personal effectiveness technique "GTD (Getting things done)". It was developed by an expert in the field of time management and personal productivity, David Allen.

You proposed to the Rector of RUDN University to create an engineering laboratory on the basis of the laboratory at the Massachusetts Institute of Technology. What is the status of the idea?
Rector supported the idea and noted that a project-oriented approach in engineering education is simply vital. The project is planned to be implemented in 2022.
The director of the Engineering Academy organized an excursion to the Center for Youth Innovative Creativity. I advise all students who are interested in digital production technologies (Industry 4.0) to go on an excursion there. Anyone can hone their skills in 3D modeling, prototyping, laser cutting, and control of numerically controlled machines without restrictions (only safety regulations).
What inspires you for new ideas and new projects?
The best inspiration is the example of other people. Probably the most powerful tool is communication with interesting people in an informal atmosphere, it always leads to a new look from a new side.
I learn a lot from books and articles, this allows me to always maintain the level of professional observation, including in the context of project ideas.

What topic is your thesis devoted to?
The synthesis of optimal parameters of the control system controller by a hybrid evolutionary algorithm, sounds complicated and incomprehensible, but in practice it is very interesting. The main goal is to solve the optimization problem.
We face the problem of optimizing technical processes everywhere — in factories, subway and banks. The problem is not just in solving specific problems, but also in developing new, more effective methods of solving them. Specifically, in my thesis, we developed a hybrid metaheuristic optimization algorithm and adapted it to synthesize optimal parameters of the control system controller. The results of the computational experiment allowed us to assert that this algorithm is more efficient compared to analogues that are used in solving various optimization problems.
The results of the research and the developed software package can be used in solving a number of problems of the theory of automatic control.
What did University give you?
University is primarily about people. And I am immensely grateful to RUDN for giving me friends-mathematicians, linguists, political scientists, doctors, engineers, lawyers, you name it. And, of course, I am very grateful to the student years and for the experience. Teachers shared their life experience with me. During four years, I have become wiser and more mature. Moreover many teachers, especially younger ones became friends as a result.

What is more important — smart people or technologies?
Technologies make our life brighter and easier, but without people, technologies make no sense. People make this world a better place, and we live in order to create, not destroy. Therefore, new people are creating new technologies, in this context, of course, the main bet should be placed on people.
What do you like to do in your free time?
I try to walk along Moscow, play sports regularly, and also read non-fiction. I like to travel, outdoor activity is about me.
How do you see yourself in 10 years?
It is a difficult question. We live in a VUCA-world (Volatility, Uncertainty, Complexity and Ambiguity). No one knows what will happen in a year. I'll be 31 in 10 years. Probably, at the age of 31, I would like to be an inventor in some sense — to create new digital products and services that will be used by people around the world. I want to become useful to society, the country, and my children by that time.
A wish to applicants.
Choose the major that you are really interested in, do not try to deceive yourself, soberly assess your capabilities. And when you become a student, be active, do not be afraid to ask questions, do not be afraid to seem stupid, because this is the only way the real educational process takes place. This is normal! Explore the full range of opportunities that your faculty offers, use them. Learn foreign languages. Invest in yourself to the maximum. Try to be T-shaped specialists (a person who can be an expert in at least one area, but at the same time understands many others and can freely communicate with other specialists at a basic level).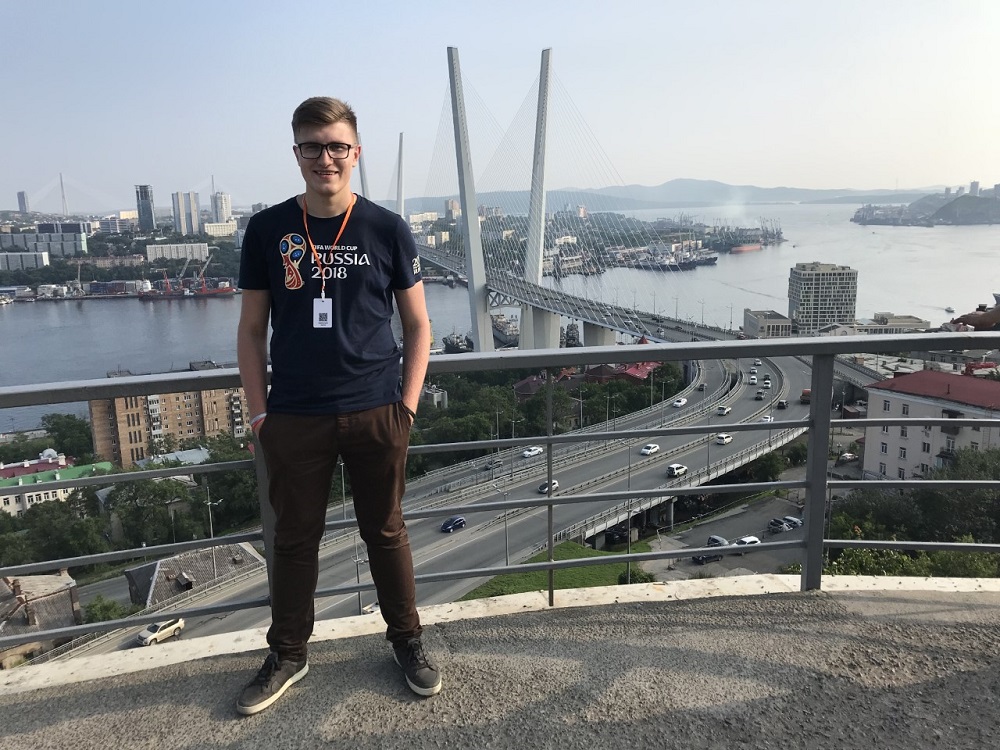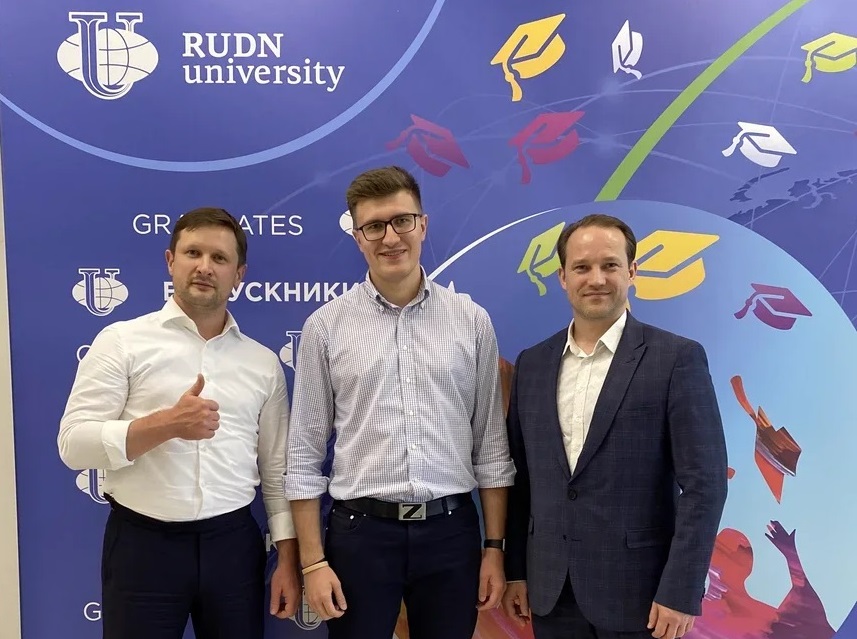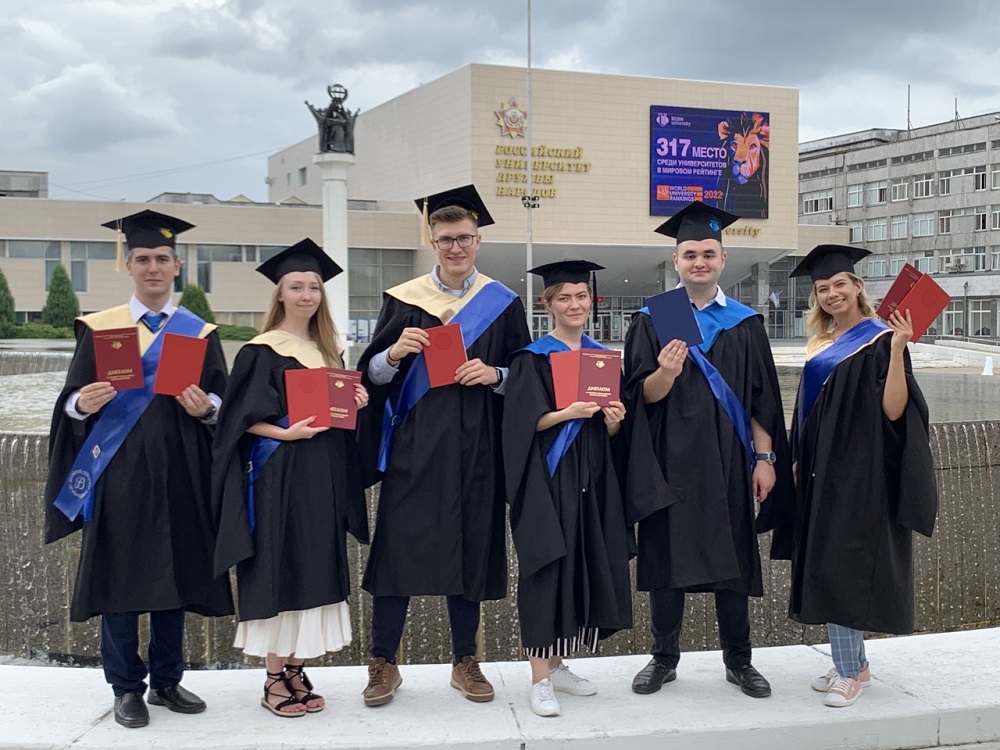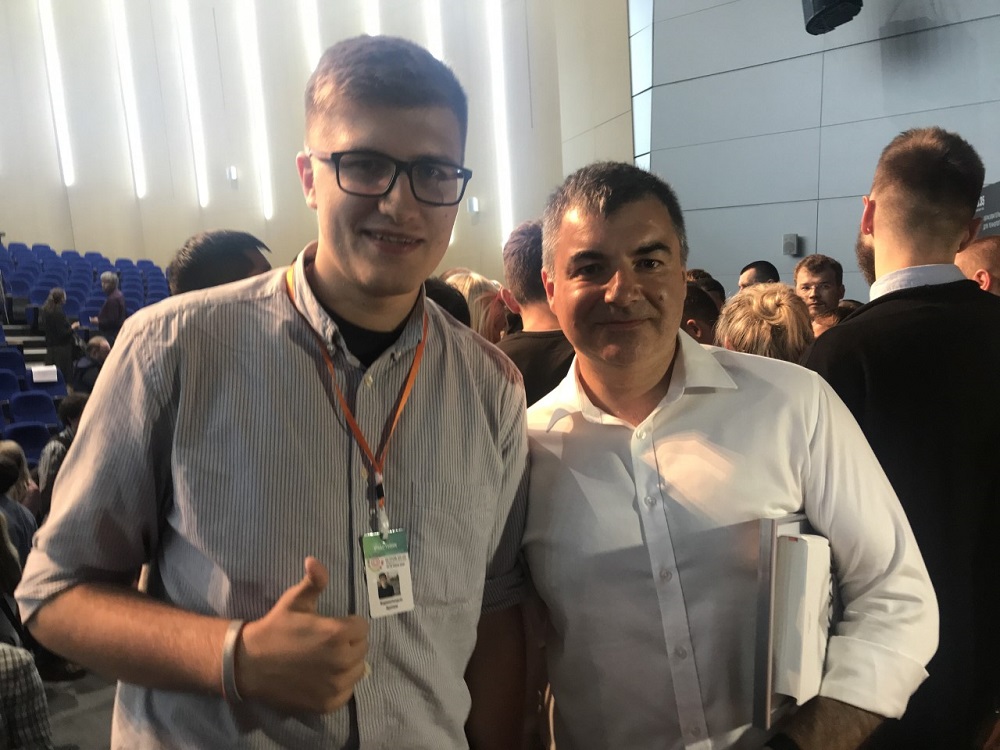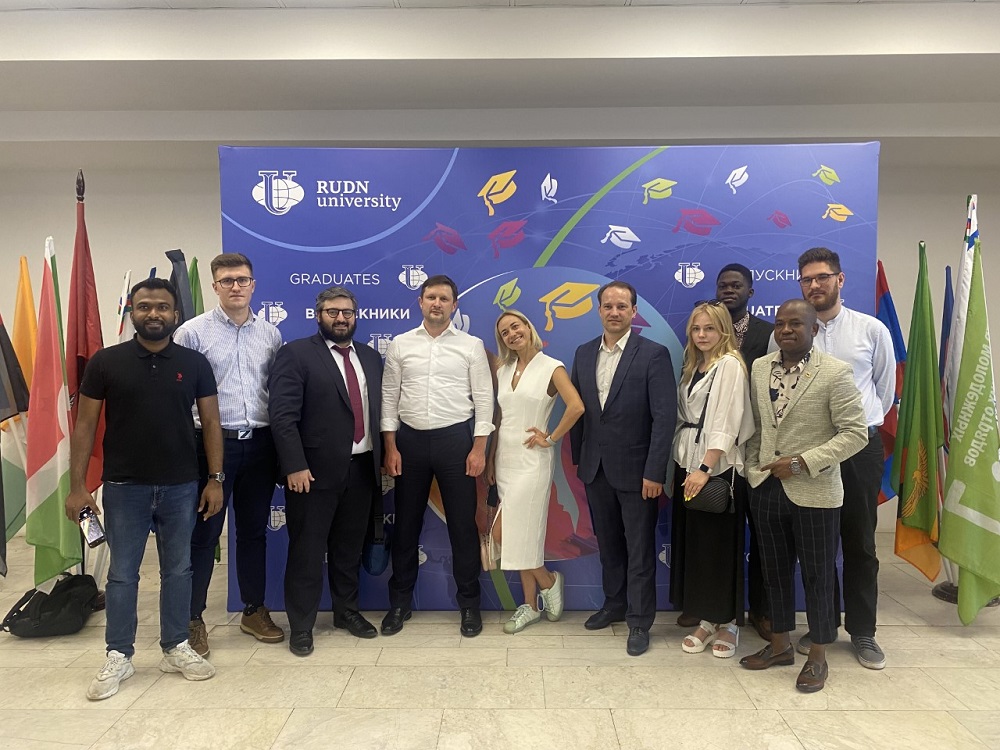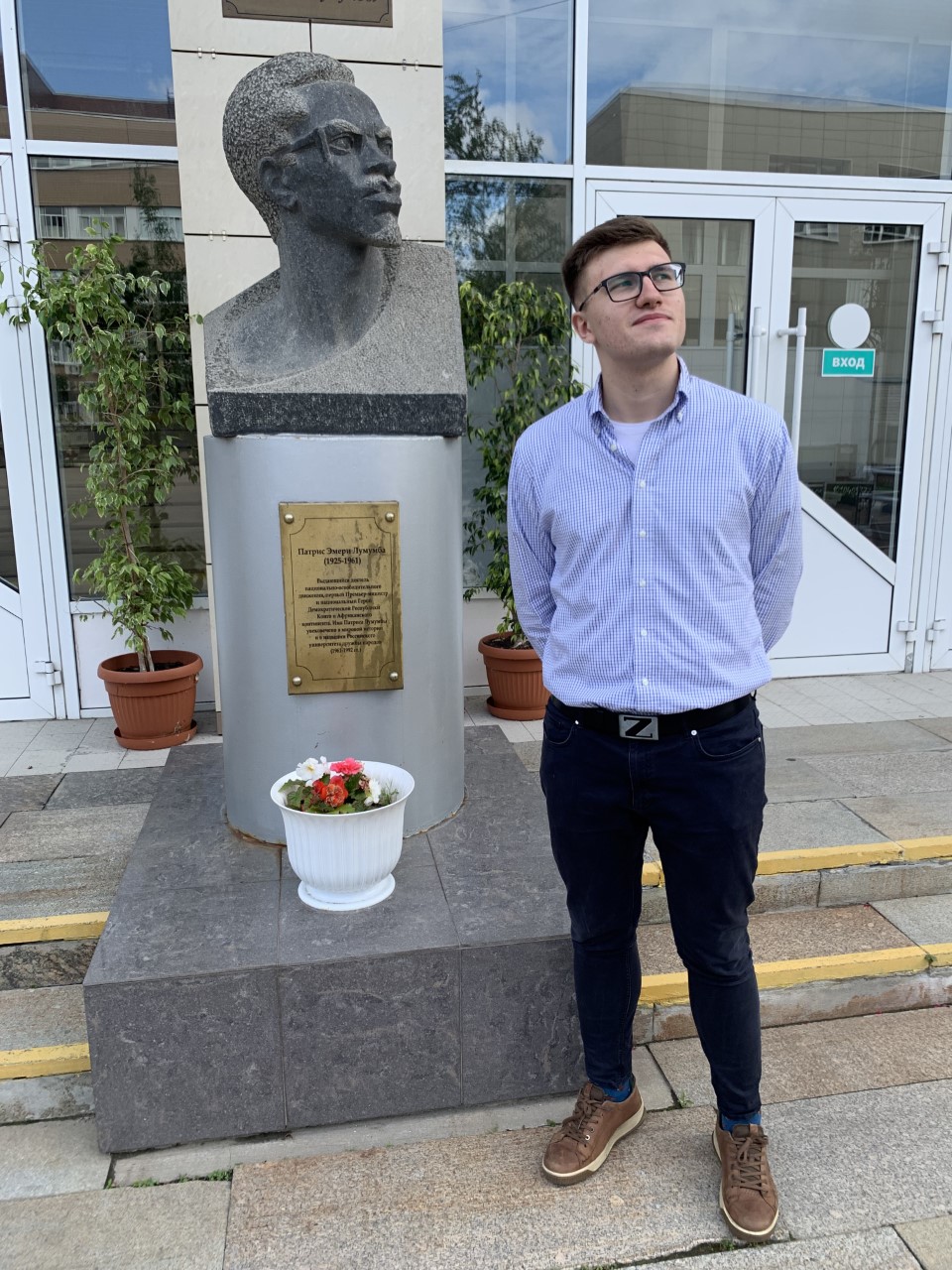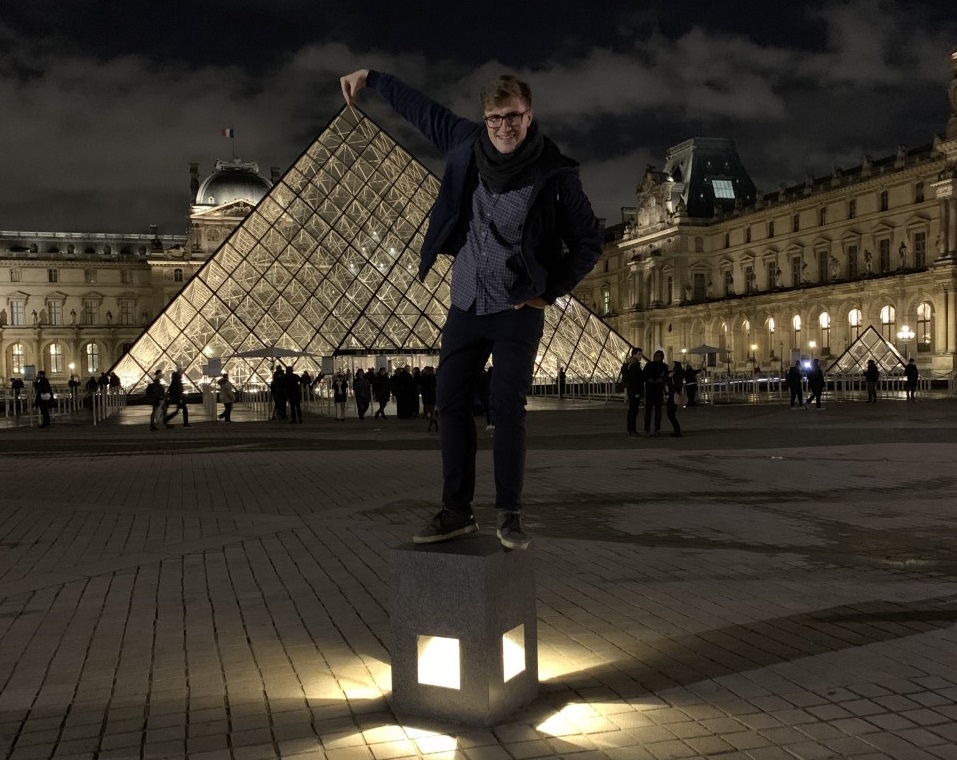 Alumni
10 Mar
Student, Graduate, Prime minister: César Verduga Vélez, RUDN graduate from Ecuador
We are introducing interesting heroes of the university. César Verduga Vélez is a RUDN graduate'71 from Ecuador.
Alumni
10 Oct 2022
"I clearly followed the instruction of our teachers — to be a source of knowledge for people," — Ngan Tony Francois Pierre, RUDN University graduate from Cameroon
RUDN University has trained graduated about 200 thousand students, including specialists from all over the world. One of them is Francois, a graduate of the RUDN Faculty of Economics, a major Cameroonian entrepreneur and author of 9 books on economics and business. In 2010, Francois completed his postgraduate studies and defended his Ph.D. at RUDN.
Alumni
25 Aug 2022
"For 2 years now, I have been helping every first-year student from Yemen take their first steps into student life," Al-Rahabi Mohammed Abdulkarim Mohammed, graduate of RUDN University
The trip of Mohammed to Russia is a part of his dream of becoming a diplomat. The young man studied international relations for 4 years, and after that he decided to change the track and broaden his horizons. This year he is graduating from RUDN University master's program "Arts and Humanities". Read the 7 years' story and plans for the future in an interview.