Business communication - from correspondence to negotiations at a master class from Consortium Energoresurs
On June 14, first-year students of the Master's program in Linguistics at the IMEB RUDN University met with the representative of the young company Consortium Energoresurs, Deputy Head of the Office for Work with Foreign Partners, Georgy Abrahamyan, at the workshop "Modern trends in Russian companies' activity".
Consortium Energoresurs is a rapidly growing Russian company. Currently, the company is focused on the construction of stadiums in Qatar, in Doha, where the World Cup will be held in November 2022. The peculiarity of construction is that for the first time all 8 stadiums will be so close to each other that they can be reached by metro. This is a big challenge for the companies participating in this grandiose project, starting with negotiations with foreign partners and ending with the technical details of the construction. Speaking about the features of the development of Russian business at the present stage, Georgy Abrahamyan emphasized that a business culture, which includes a culture of business correspondence, negotiation, and observance of business etiquette during the transaction, remains one of the key provisions in Russian business. In this regard, the study of the language of business and professional communication is designed to facilitate the tasks of participants in foreign language communication.
Students were offered situations from the daily practice of the company's department: filling out excerpts of documents, namely drawing up and translating part of the contracts implying knowledge and application of specialized translation techniques (practical development of skills acquired by students during the theoretical course); role situations were discussed, such as negotiating, a meeting with a representative of foreign countries to identify shortcomings and discuss a further work plan.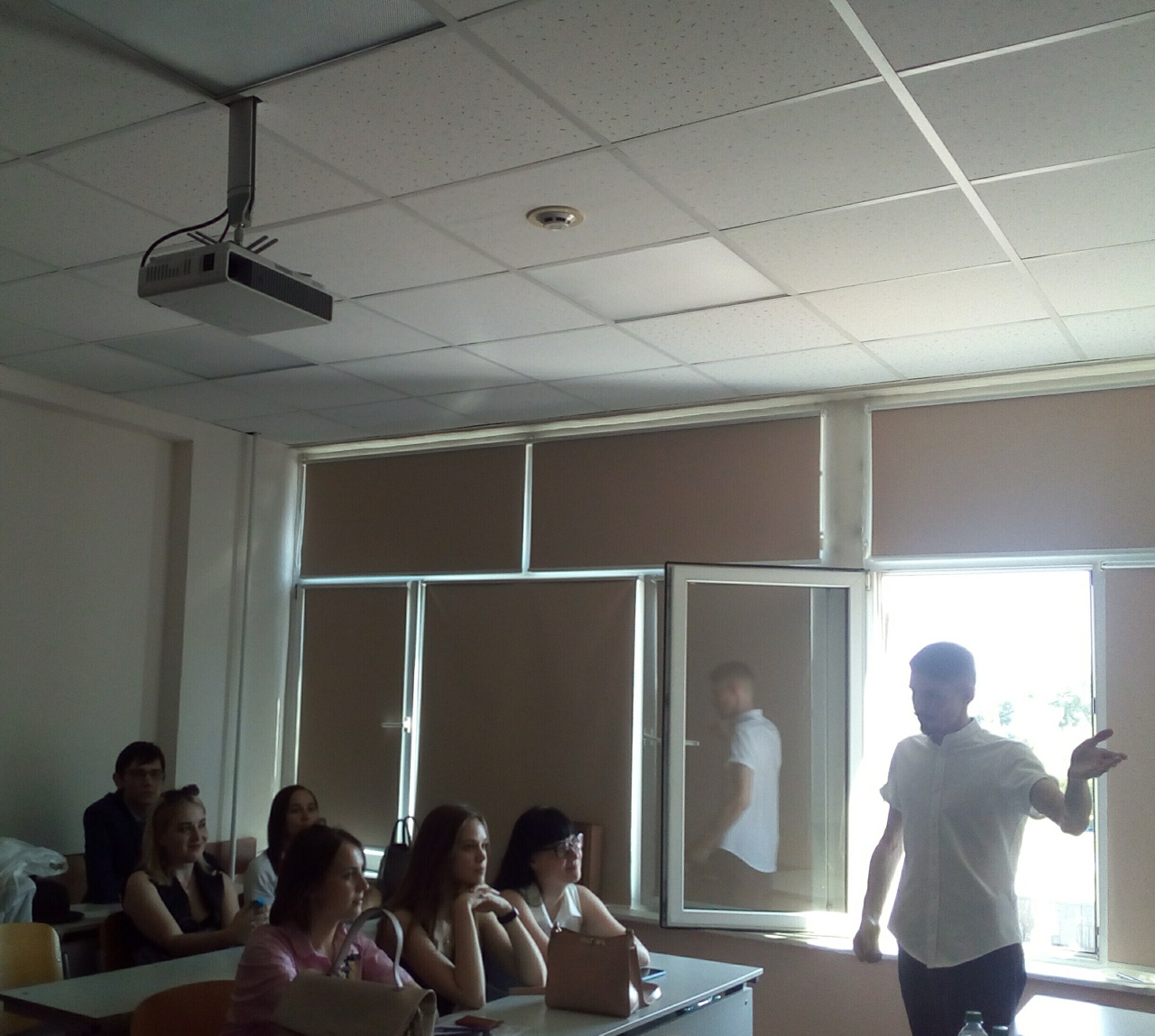 Career
03 Jun
Don't confuse stress with overwork and fatigue
April 24, in the framework of the "Week of Success of Sistema JSFC and RUDN University" (April 17-24), 40 future doctors, psychologists, linguists and philologists of RUDN University attended master class "Stress and methods of dealing with it", conducted by Evgeny Lazarev, Head of the International Department of the MEDSI Group of Companies. He talked about the types of stress and how to learn to listen to your body and stay healthy.
Career
01 Jun
Students have the same information as New York investors
Even in Ancient Babylon, they taught financial literacy. Modern market is open for investment. A student can learn this during breaks between lectures — Nikita Emelyanov, Director of the department for work with shares of Sistema Capital AM, is sure of that.
Career
28 May
Ideas change the world — and this is not an advertising slogan
Why is design a verb? Why is little design good? Why make five variants of a CV? At the master class "What is design? Basic principles of design" from Sistema JSFC and RUDN University, Alexey Chupin, Head of the MTS design center, showed how design solves business problems.