Lawyers of RUDN receive the "Honorable mention team" award at The Philip C. Jessup International Law Moot Court Competition
A team of the RUDN Law Institute consisting of Aydin Aydyngali, Anastasia Alekseeva, Aknur Kulushov, Aisylu Latypova and Svyatoslav Volodin successfully participated in the Philip Jessup International Law Competition, held from 30 January to 3 February, at Moscow State University and MGIMO. Under the guidance of assistant professor Marianna Ilyashevich, the team took the honorable 4th place in the contest of written memorandums, as well as 10th place in the overall standings (among 30 teams). Following the performance, the team received a separate award "Honorable mention team", and associate professor Marianna Ilyashevich, as a team coach, was awarded for outstanding commitment to the competition and many years of support for the competition in Russia.
Traditionally, the competition is preparation of a written memorandum on the situation presented by the organizers and its oral defense.
"We prepared a memorandum for several months, studying the issue in all detail. The topic concerned international environmental law, the rights of indigenous peoples and the law of the international responsibility of states for internationally wrongful acts. The jury appreciated our work. This year the team managed to do better than before" said Aydin Aydyngali.
The competition has been organized since 1959 as a simulation of a fictional dispute between countries before the International Court of Justice, the judicial organ of the United Nations. Today, the Jessup Competition is the largest and most famous student judicial competition in the world. About 2,000 students from more than 600 law schools in 90 countries and jurisdictions of the world participate in it annually. The competition is held in English and consists of two stages.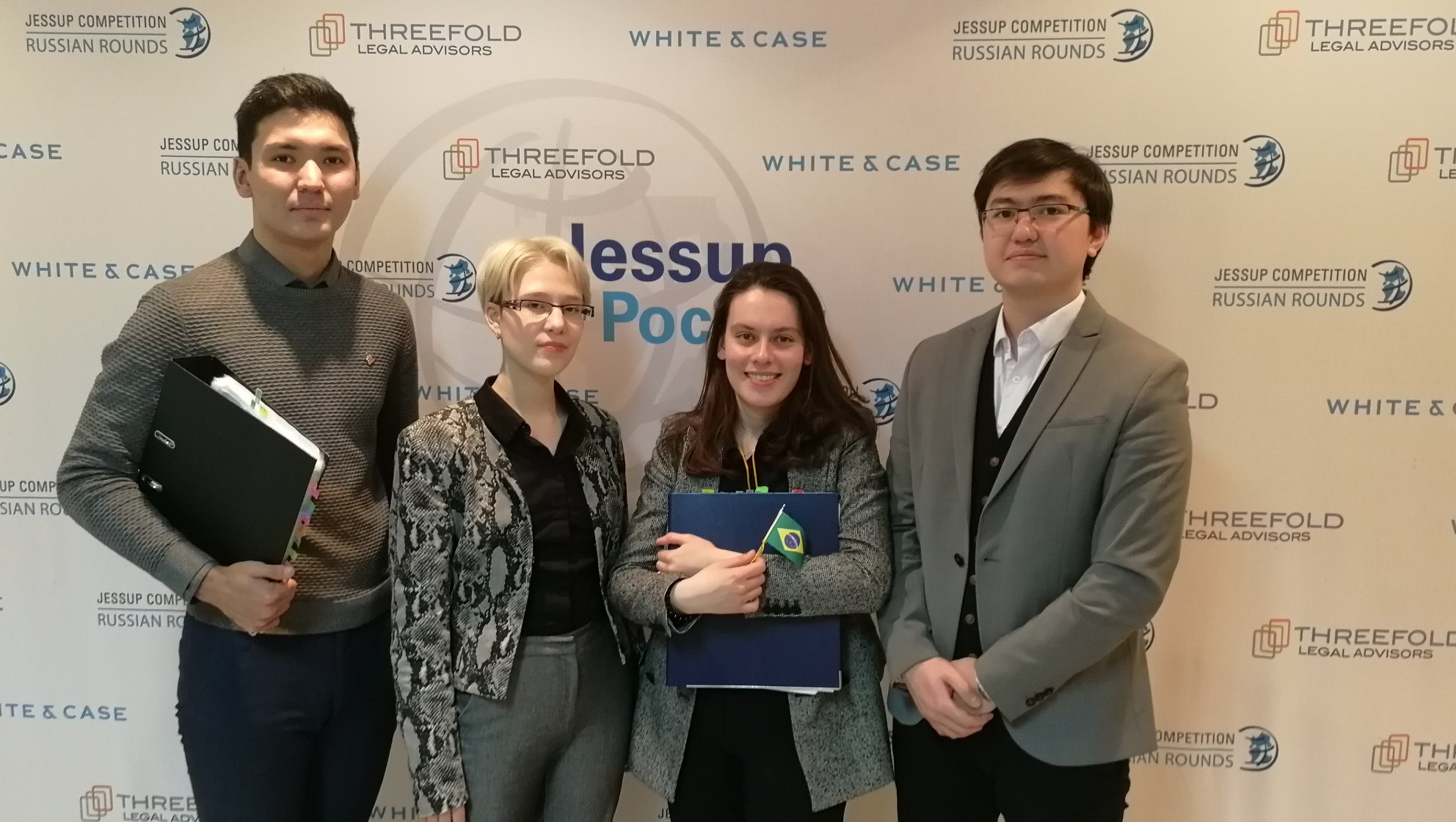 Career
19 Jul
RUDN and Roszapovedcenter sign a cooperation agreement
Peoples' Friendship University of Russia and the Federal Reserve Center of the Ministry of Natural Resources of Russia signed a cooperation agreement. The partnership is aimed at achieving the indicators, objectives and results of the federal project "Conservation of biological diversity and development of ecological tourism" of the national project "Ecology", including creating a staff training system for the protected areas of the Russian Federation.
Career
03 Jun
Don't confuse stress with overwork and fatigue
April 24, in the framework of the "Week of Success of Sistema JSFC and RUDN University" (April 17-24), 40 future doctors, psychologists, linguists and philologists of RUDN University attended master class "Stress and methods of dealing with it", conducted by Evgeny Lazarev, Head of the International Department of the MEDSI Group of Companies. He talked about the types of stress and how to learn to listen to your body and stay healthy.
Career
01 Jun
Students have the same information as New York investors
Even in Ancient Babylon, they taught financial literacy. Modern market is open for investment. A student can learn this during breaks between lectures — Nikita Emelyanov, Director of the department for work with shares of Sistema Capital AM, is sure of that.