Lawyers of RUDN receive the "Honorable mention team" award at The Philip C. Jessup International Law Moot Court Competition
A team of the RUDN Law Institute consisting of Aydin Aydyngali, Anastasia Alekseeva, Aknur Kulushov, Aisylu Latypova and Svyatoslav Volodin successfully participated in the Philip Jessup International Law Competition, held from 30 January to 3 February, at Moscow State University and MGIMO. Under the guidance of assistant professor Marianna Ilyashevich, the team took the honorable 4th place in the contest of written memorandums, as well as 10th place in the overall standings (among 30 teams). Following the performance, the team received a separate award "Honorable mention team", and associate professor Marianna Ilyashevich, as a team coach, was awarded for outstanding commitment to the competition and many years of support for the competition in Russia.
Traditionally, the competition is preparation of a written memorandum on the situation presented by the organizers and its oral defense.
"We prepared a memorandum for several months, studying the issue in all detail. The topic concerned international environmental law, the rights of indigenous peoples and the law of the international responsibility of states for internationally wrongful acts. The jury appreciated our work. This year the team managed to do better than before" said Aydin Aydyngali.
The competition has been organized since 1959 as a simulation of a fictional dispute between countries before the International Court of Justice, the judicial organ of the United Nations. Today, the Jessup Competition is the largest and most famous student judicial competition in the world. About 2,000 students from more than 600 law schools in 90 countries and jurisdictions of the world participate in it annually. The competition is held in English and consists of two stages.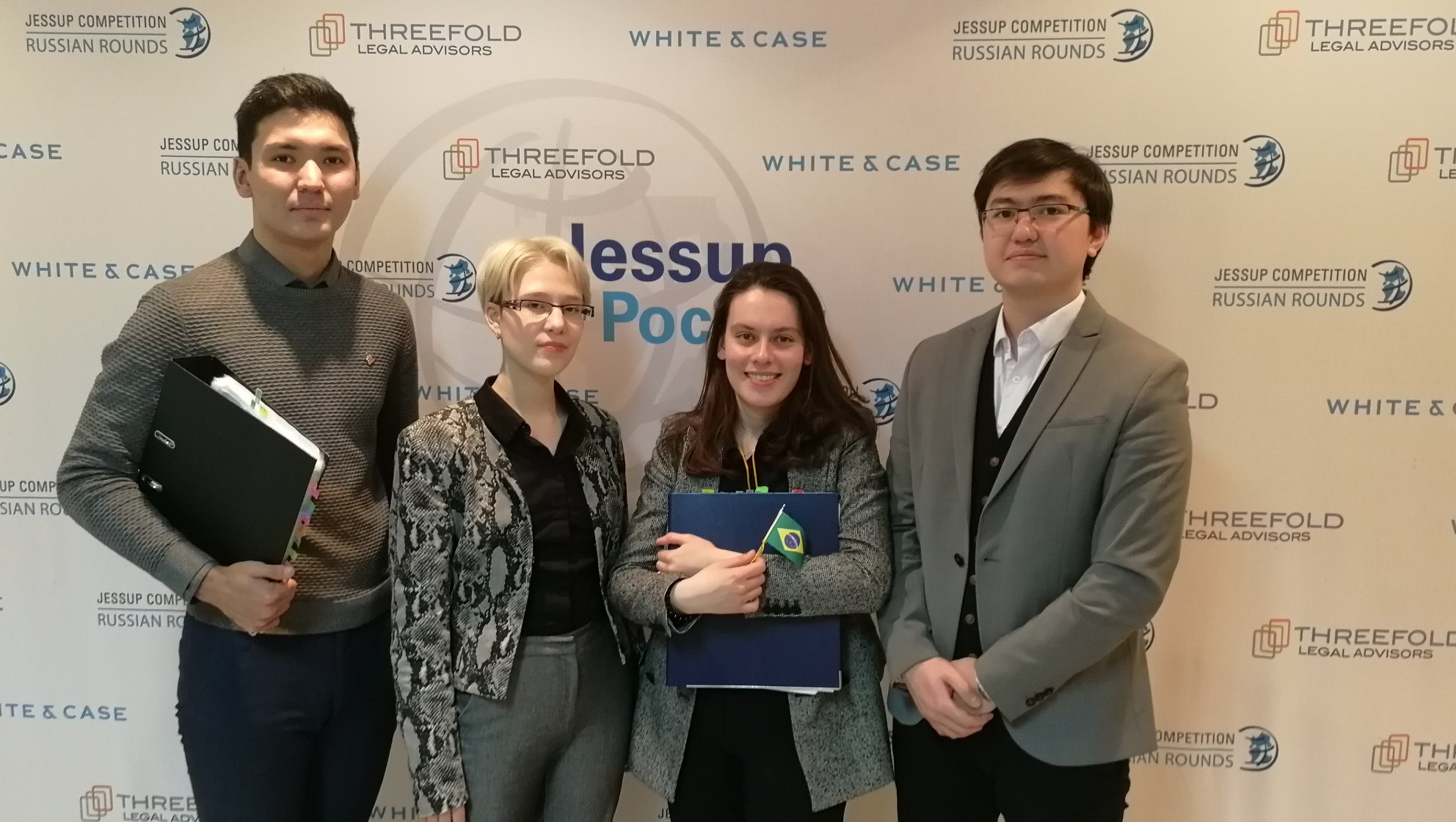 Career
20 Jul
Rector of RUDN University Oleg Yastrebov awarded the Certificate of Merit from the President of the Russian Federation
Yury Chikhanchin, Director of the Federal Financial Monitoring Service of Russia (Rosfinmonitoring), presented Oleg Yastrebov, RUDN Rector, with a Certificate of Merit from the President of the Russian Federation.
Career
24 May
RUDN University Professor Aslan Abashidze Elected Member of the UN Committee on Economic, Social and Cultural Rights
April 13, 2022, at a meeting of the Economic and Social Council (ECOSOC) of the United Nations (UN) in New York, Professor Aslan Abashidze, Head of the Department of International Law of RUDN Institute of Law was elected member of the UN Committee on Economic, Social and Cultural Rights for the fourth time for four year (2023-2026).
Career
24 Nov 2021
iHerb initiates the creation of an International Research Center at RUDN University
On November 9, iHerb, the world's largest retailer of vitamins, food supplements and healthy lifestyle products, signed an agreement with RUDN University, one of the leading Russian universities, on creating an International Innovation Research Center for Quality Control and Expert Research of Dietary Supplements. The agreement was signed by General Director of iHerb Russia Ilya Mikin and the Rector of RUDN University Oleg Yastrebov.