5 RUDN students become Potanin Scholarship holders
The results of the contest of the Vladimir Potanin Foundation Scholarship Program among graduate students of leading Russian universities are summed up. 5 students of RUDN were among the winners.
The in-person round of the competition was held in the format of business games and cases and revealed the winners:
Timofey Mazurchuk – 1st-year Master student, Faculty of Economics
Pamila Osipova – 2nd-year Master student, Institute of Biotechnology and Nanotechnology
Radmila Pokrayats – 1st-year Master student, Law Institute
Ekaterina Slutskaya– 1st -year Master student, Institute of Biotechnology and Nanotechnology
Maria Tislenko - 1st -year Master student, Faculty of Economics.
"The competition surprised with its non-standard interactive tasks where we had to show leadership skills - erudition, teamwork, organization, creative approach to solving problems." said Radmila Pokrayats, a student at the Law Institute.
Oksana Oracheva, Director General of the Vladimir Potanin Foundation, said that, in addition to excellent social skills, the participants have a high academic culture and interests in the advanced areas of education. In addition, all scholars showed a desire for positive changes around them, many of them already have experience in volunteering and designing, others noted that they wanted to start participating in public life.
According to the results of the extramural testing, 1,998 people entered the second round, and 500 Master students were declared winners.
The winners of the Scholarship Competition will receive a monthly stipend of the Vladimir Potanin Charitable Foundation in the amount of 20 thousand rubles a month from February 2019 until the end of their studies in the magistracy.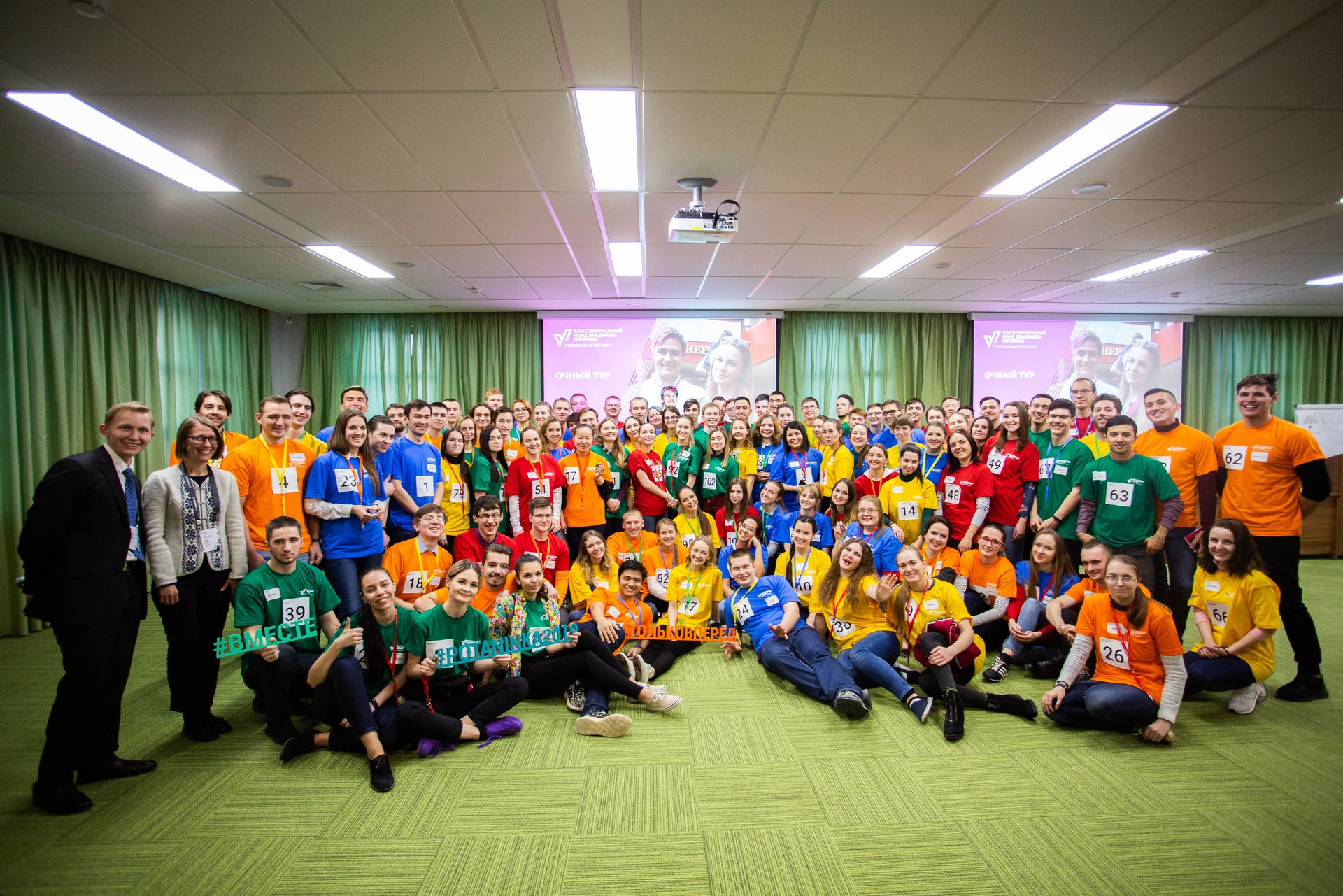 Education
20 Sep
The world of the Russian language: RUDN Digital Pre-University Faculty celebrates its one year anniversary
300 students from 31 countries have been learning Russian online with RUDN University teachers. The Digital Pre-University Faculty of RUDN University celebrates its first anniversary on September 15!
Education
25 Aug
The beginning of the academic year at RUDN University. How we study in the first semester?
The academic year starts in a mixed format at RUDN University from 1 September 2021. International students who are unable to enter the Russian Federation due to the closed borders start studying in a distance format. All other full-time students will study on campus taking into account the recommendations of Rospotrebnadzor.
Education
17 Jun
Kaspersky Lab and RUDN University: it is important to study information security and develop cooperation with African countries
May 27, 2021, Evgeniy Kaspersky, founder of Kaspersky Lab and Oleg Yastrebov, Rector of RUDN University signed a memorandum of understanding and cooperation in the field of science, technology and education.