5 RUDN students become Potanin Scholarship holders
The results of the contest of the Vladimir Potanin Foundation Scholarship Program among graduate students of leading Russian universities are summed up. 5 students of RUDN were among the winners.
The in-person round of the competition was held in the format of business games and cases and revealed the winners:
Timofey Mazurchuk – 1st-year Master student, Faculty of Economics
Pamila Osipova – 2nd-year Master student, Institute of Biotechnology and Nanotechnology
Radmila Pokrayats – 1st-year Master student, Law Institute
Ekaterina Slutskaya– 1st -year Master student, Institute of Biotechnology and Nanotechnology
Maria Tislenko - 1st -year Master student, Faculty of Economics.
"The competition surprised with its non-standard interactive tasks where we had to show leadership skills - erudition, teamwork, organization, creative approach to solving problems." said Radmila Pokrayats, a student at the Law Institute.
Oksana Oracheva, Director General of the Vladimir Potanin Foundation, said that, in addition to excellent social skills, the participants have a high academic culture and interests in the advanced areas of education. In addition, all scholars showed a desire for positive changes around them, many of them already have experience in volunteering and designing, others noted that they wanted to start participating in public life.
According to the results of the extramural testing, 1,998 people entered the second round, and 500 Master students were declared winners.
The winners of the Scholarship Competition will receive a monthly stipend of the Vladimir Potanin Charitable Foundation in the amount of 20 thousand rubles a month from February 2019 until the end of their studies in the magistracy.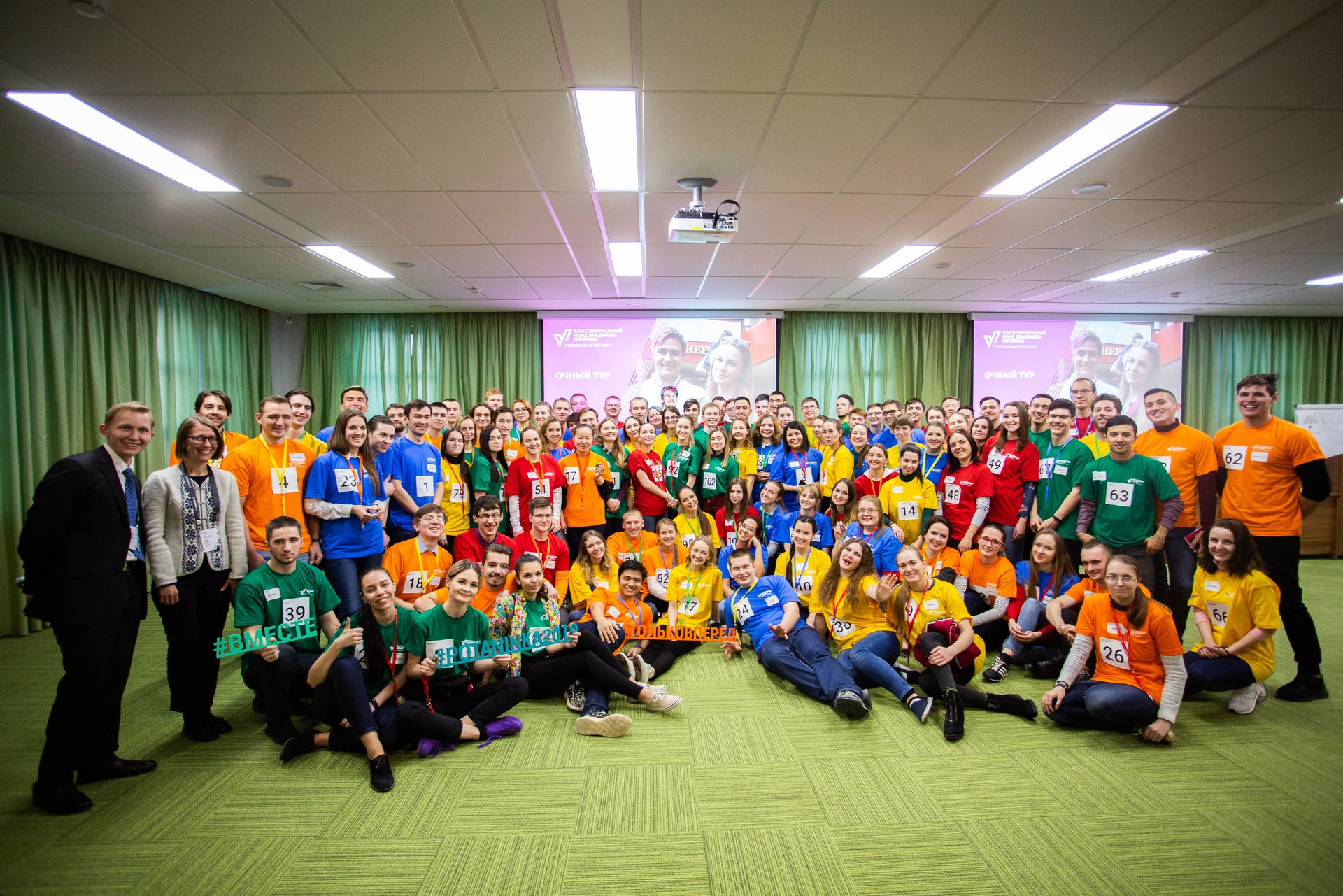 Education
24 May
"It is difficult to convey to people the idea of conserving the earth's resources," Anastasia Voevodina, student at RUDN Institute of Environmental Engineering
Anastasia Voevodina, a third-year student at the RUDN University Institute of Ecology, treats environmental issues with great responsibility. The girl successfully combines her studies with volunteer activities.
Education
27 Apr
Students of RUDN Engineering Academy are the winners of the industrial Hackathon of the student week "Mosprom studweek"
During the "Mosprom studweek", the results of an industrial hackathon on solving applied technical problems of Mosprom were summed up. 23 teams, 115 participants from 7 universities of Moscow competed in solving technical cases. RUDN University was represented by four teams of the Engineering Academy. The winner was "Champion's Breakfast", the team of 3rd year students of the Department of Mechanics and Control Processes. 5 students -winners were invited to an internship at the State Space Research and Production Center named after M.V. Khrunichev.
Education
26 Apr
Students of the RUDN University Law Institute became prize-winners in the competition on international commercial arbitration
The regular season of the student IX M. G. Rosenberg International Commercial Arbitration Moot Competition, which was held at the Russian Foreign Trade Academy and the Chamber of Commerce and Industry of the Russian Federation, has ended. More than 30 teams from Russia and neighboring countries took part in the competition.