Students of the Faculty of Economics of RUDN University in practice at Sberbank
First-year students of the Marketing direction, together with their teacher Elena Fedorenko, visited Sberbank to see the work of the largest Russian bank in the Agile system.
The agile model involves creating cross-functional teams within the office to complete tasks more quickly and efficiently. There is no affiliation with departments in the Agile office and no executive offices. Leaders work in the open space and use all services on a par with the team.
In accordance with the new principles of work, employees are divided into "tribes" - units working on various areas of products and services.
RUDN students thoroughly got acquainted with the functioning of two "tribes" - digital products and mass personalization of customers.
"I believe that the Agile transformation of Sberbank is an innovative breakthrough in the company's work. It will be able to give ordinary users of the bank more popular products and improved services, "- said David Ovezmuradov, student of the Faculty of Economics.
Students also learned about possible internships and internships at Sberbank and got acquainted with the SBERGRADUATE platform.
"I would like to get to work in a company where such a system is implemented. It's more comfortable to work in it, because I myself will be able to regulate my functionality and manage my time more efficiently. I really want to get an internship at Sberbank, "- Polina Nikiforova, student of the Faculty of Economics.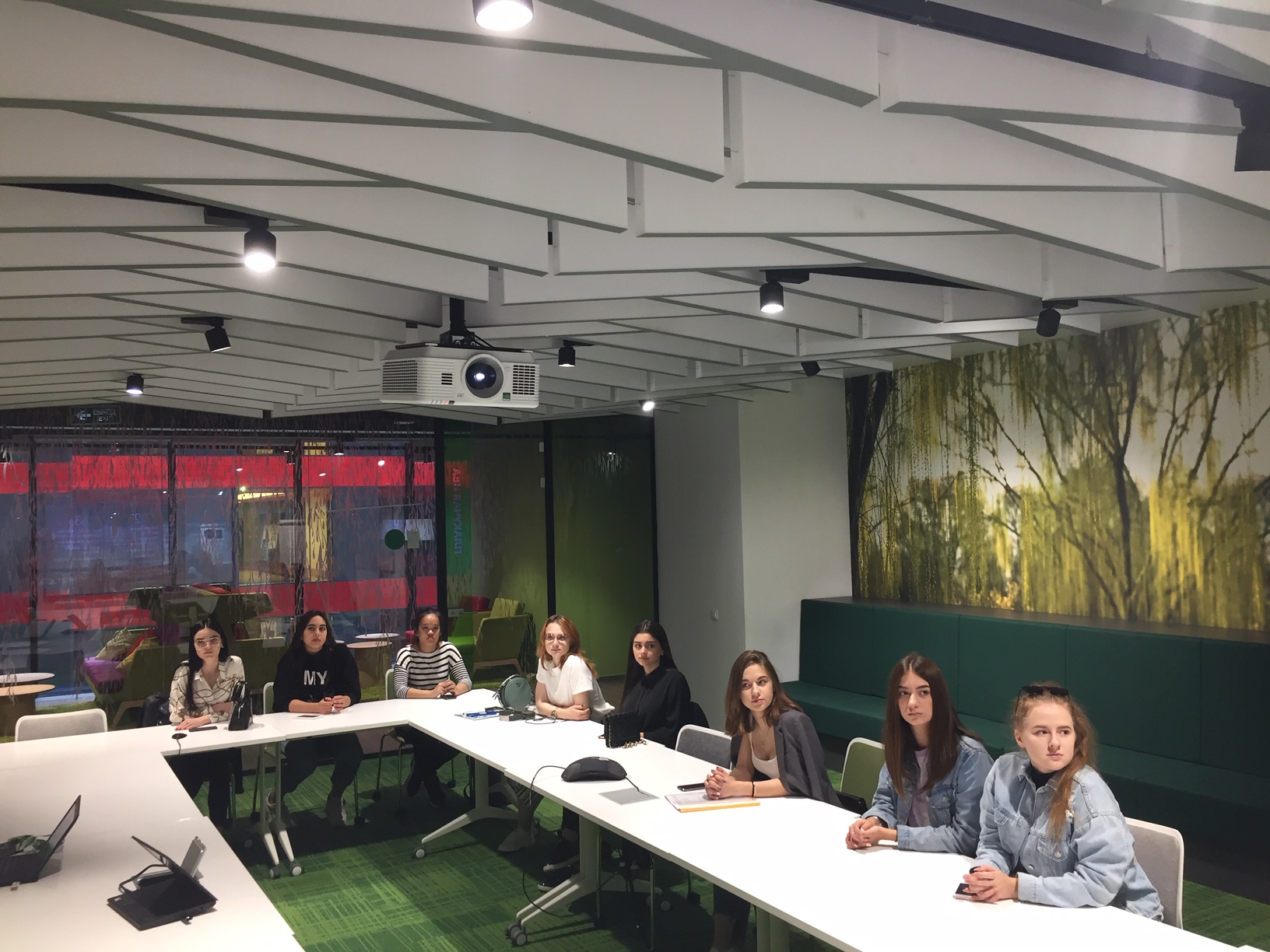 Career
03 Jun
Don't confuse stress with overwork and fatigue
April 24, in the framework of the "Week of Success of Sistema JSFC and RUDN University" (April 17-24), 40 future doctors, psychologists, linguists and philologists of RUDN University attended master class "Stress and methods of dealing with it", conducted by Evgeny Lazarev, Head of the International Department of the MEDSI Group of Companies. He talked about the types of stress and how to learn to listen to your body and stay healthy.
Career
01 Jun
Students have the same information as New York investors
Even in Ancient Babylon, they taught financial literacy. Modern market is open for investment. A student can learn this during breaks between lectures — Nikita Emelyanov, Director of the department for work with shares of Sistema Capital AM, is sure of that.
Career
28 May
Ideas change the world — and this is not an advertising slogan
Why is design a verb? Why is little design good? Why make five variants of a CV? At the master class "What is design? Basic principles of design" from Sistema JSFC and RUDN University, Alexey Chupin, Head of the MTS design center, showed how design solves business problems.