The IV BEAUTIFUL PEOPLE AWARDS ceremony in Moscow
The award "Beauty and Health" for high achievements and professionalism was received by a plastic surgeon, PhD (Medical sciences), associate professor of the Department of plastic surgery at RUDN, Irina Konstantinova.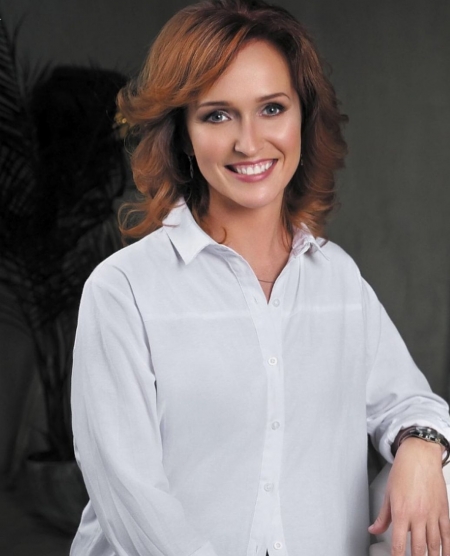 "Plastic surgery is my vocation. Back in school, I knew what I wanted to be and what to do - to make people more beautiful and happy! This is how I see my activity. Therefore, I devote a lot of time not only to my patients, but also to constant training, improvement of my skills and knowledge and patenting my own methods. I take care of each patient from the moment of the first consultation until the end of the postoperative period, and even longer as necessary. Many of my patients become my friends. It is very important for me that people leave me happy and confident. When I see your smiles and shining eyes, I understand that I did everything correctly and that all my efforts are not in vain! " said Irina Konstantinova.
Irina Konstantinova has a lot of awards in the field of aesthetic medicine - Grace, Crystal Lotus, AURORA Beauty & Health AWARD and others, she also entered the "Top 10 Women in the Beauty Industry" and the book "100 Best Experts of 2018".
Reference:
The international award THE BEAUTIFUL PEOPLE AWARDS is designed to evaluate achievements in the field of culture, art, fashion, beauty, sports and charity and is given to people, companies and projects that make the world around us better and more beautiful, to the most successful, bright and talented representatives of show business, fashion and beauty industry, sports, charity and art in all its manifestations.
Career
19 Jul
RUDN and Roszapovedcenter sign a cooperation agreement
Peoples' Friendship University of Russia and the Federal Reserve Center of the Ministry of Natural Resources of Russia signed a cooperation agreement. The partnership is aimed at achieving the indicators, objectives and results of the federal project "Conservation of biological diversity and development of ecological tourism" of the national project "Ecology", including creating a staff training system for the protected areas of the Russian Federation.
Career
03 Jun
Don't confuse stress with overwork and fatigue
April 24, in the framework of the "Week of Success of Sistema JSFC and RUDN University" (April 17-24), 40 future doctors, psychologists, linguists and philologists of RUDN University attended master class "Stress and methods of dealing with it", conducted by Evgeny Lazarev, Head of the International Department of the MEDSI Group of Companies. He talked about the types of stress and how to learn to listen to your body and stay healthy.
Career
01 Jun
Students have the same information as New York investors
Even in Ancient Babylon, they taught financial literacy. Modern market is open for investment. A student can learn this during breaks between lectures — Nikita Emelyanov, Director of the department for work with shares of Sistema Capital AM, is sure of that.