The IV BEAUTIFUL PEOPLE AWARDS ceremony in Moscow
The award "Beauty and Health" for high achievements and professionalism was received by a plastic surgeon, PhD (Medical sciences), associate professor of the Department of plastic surgery at RUDN, Irina Konstantinova.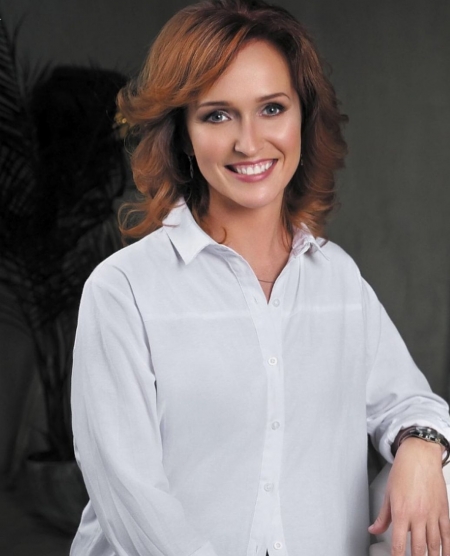 "Plastic surgery is my vocation. Back in school, I knew what I wanted to be and what to do - to make people more beautiful and happy! This is how I see my activity. Therefore, I devote a lot of time not only to my patients, but also to constant training, improvement of my skills and knowledge and patenting my own methods. I take care of each patient from the moment of the first consultation until the end of the postoperative period, and even longer as necessary. Many of my patients become my friends. It is very important for me that people leave me happy and confident. When I see your smiles and shining eyes, I understand that I did everything correctly and that all my efforts are not in vain! " said Irina Konstantinova.
Irina Konstantinova has a lot of awards in the field of aesthetic medicine - Grace, Crystal Lotus, AURORA Beauty & Health AWARD and others, she also entered the "Top 10 Women in the Beauty Industry" and the book "100 Best Experts of 2018".
Reference:
The international award THE BEAUTIFUL PEOPLE AWARDS is designed to evaluate achievements in the field of culture, art, fashion, beauty, sports and charity and is given to people, companies and projects that make the world around us better and more beautiful, to the most successful, bright and talented representatives of show business, fashion and beauty industry, sports, charity and art in all its manifestations.
Career
20 Jul
Rector of RUDN University Oleg Yastrebov awarded the Certificate of Merit from the President of the Russian Federation
Yury Chikhanchin, Director of the Federal Financial Monitoring Service of Russia (Rosfinmonitoring), presented Oleg Yastrebov, RUDN Rector, with a Certificate of Merit from the President of the Russian Federation.
Career
24 May
RUDN University Professor Aslan Abashidze Elected Member of the UN Committee on Economic, Social and Cultural Rights
April 13, 2022, at a meeting of the Economic and Social Council (ECOSOC) of the United Nations (UN) in New York, Professor Aslan Abashidze, Head of the Department of International Law of RUDN Institute of Law was elected member of the UN Committee on Economic, Social and Cultural Rights for the fourth time for four year (2023-2026).
Career
24 Nov 2021
iHerb initiates the creation of an International Research Center at RUDN University
On November 9, iHerb, the world's largest retailer of vitamins, food supplements and healthy lifestyle products, signed an agreement with RUDN University, one of the leading Russian universities, on creating an International Innovation Research Center for Quality Control and Expert Research of Dietary Supplements. The agreement was signed by General Director of iHerb Russia Ilya Mikin and the Rector of RUDN University Oleg Yastrebov.