What is a brand manager: a master class from PepsiCo
From strategic team tasks to managing global projects, PepsiCo specialists told the RUDN students about the profession of brand manager at a master class as part of Career Days.
Speakers Mikhail Korolev, Irina Tretyak and Olesya Krasilnikova showed real cases of the company and answered all questions about the profession of brand manager in the field of FMCG, and also talked about what needs to be done to become one.
At the end of the workshop, students were told about opportunities for students and young professionals at PepsiCo.
As part of further cooperation between RUDN and PepsiCo, a number of joint events are planned, as well as the participation of RUDN students in the practices and internships offered by PepsiCo.
For reference:
PepsiCo is the largest producer of beverages and food products in Russia. It works with such brands as Pepsi, Lay's, Lipton Ice Tea, Agusha, Village House and others.
PepsiCo is one of the most attractive employers and holds high positions in international and Russian top lists.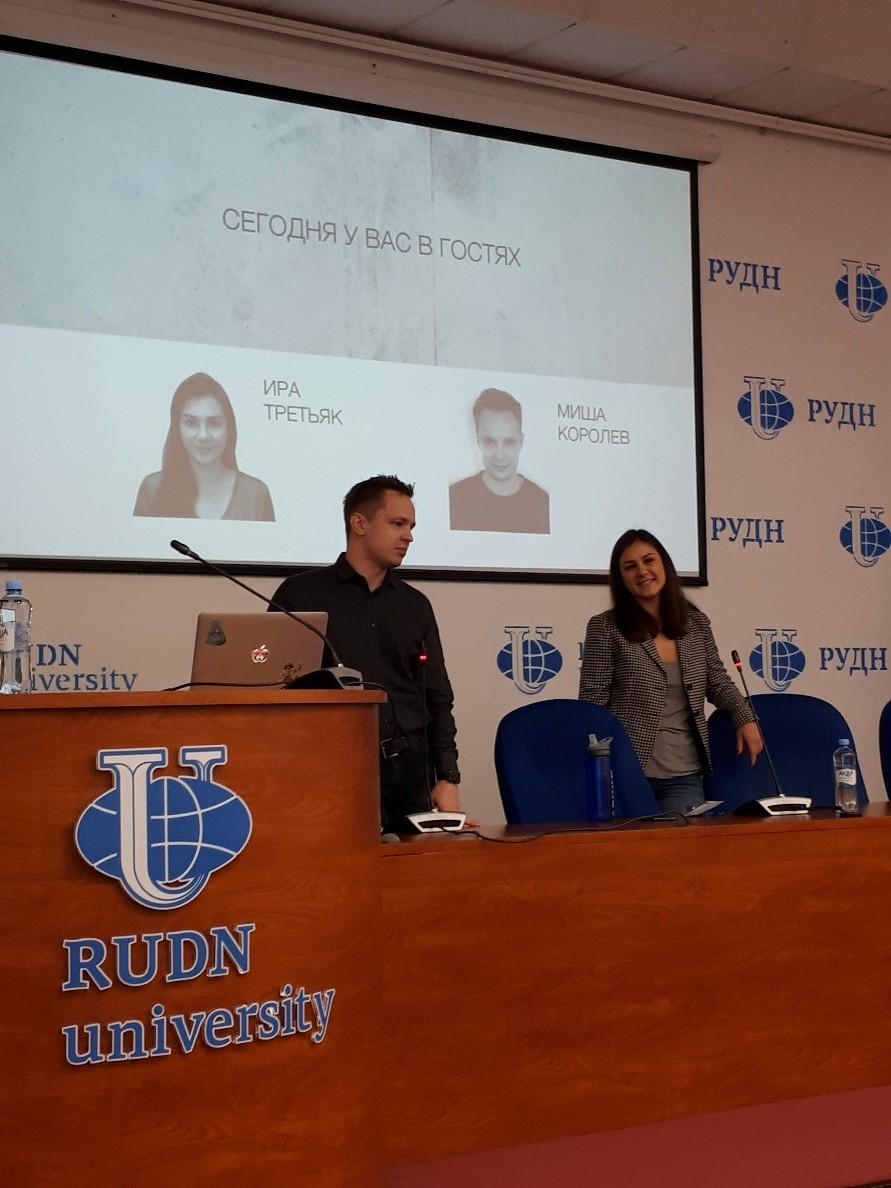 Career
03 Jun
Don't confuse stress with overwork and fatigue
April 24, in the framework of the "Week of Success of Sistema JSFC and RUDN University" (April 17-24), 40 future doctors, psychologists, linguists and philologists of RUDN University attended master class "Stress and methods of dealing with it", conducted by Evgeny Lazarev, Head of the International Department of the MEDSI Group of Companies. He talked about the types of stress and how to learn to listen to your body and stay healthy.
Career
01 Jun
Students have the same information as New York investors
Even in Ancient Babylon, they taught financial literacy. Modern market is open for investment. A student can learn this during breaks between lectures — Nikita Emelyanov, Director of the department for work with shares of Sistema Capital AM, is sure of that.
Career
28 May
Ideas change the world — and this is not an advertising slogan
Why is design a verb? Why is little design good? Why make five variants of a CV? At the master class "What is design? Basic principles of design" from Sistema JSFC and RUDN University, Alexey Chupin, Head of the MTS design center, showed how design solves business problems.