What is a brand manager: a master class from PepsiCo
From strategic team tasks to managing global projects, PepsiCo specialists told the RUDN students about the profession of brand manager at a master class as part of Career Days.
Speakers Mikhail Korolev, Irina Tretyak and Olesya Krasilnikova showed real cases of the company and answered all questions about the profession of brand manager in the field of FMCG, and also talked about what needs to be done to become one.
At the end of the workshop, students were told about opportunities for students and young professionals at PepsiCo.
As part of further cooperation between RUDN and PepsiCo, a number of joint events are planned, as well as the participation of RUDN students in the practices and internships offered by PepsiCo.
For reference:
PepsiCo is the largest producer of beverages and food products in Russia. It works with such brands as Pepsi, Lay's, Lipton Ice Tea, Agusha, Village House and others.
PepsiCo is one of the most attractive employers and holds high positions in international and Russian top lists.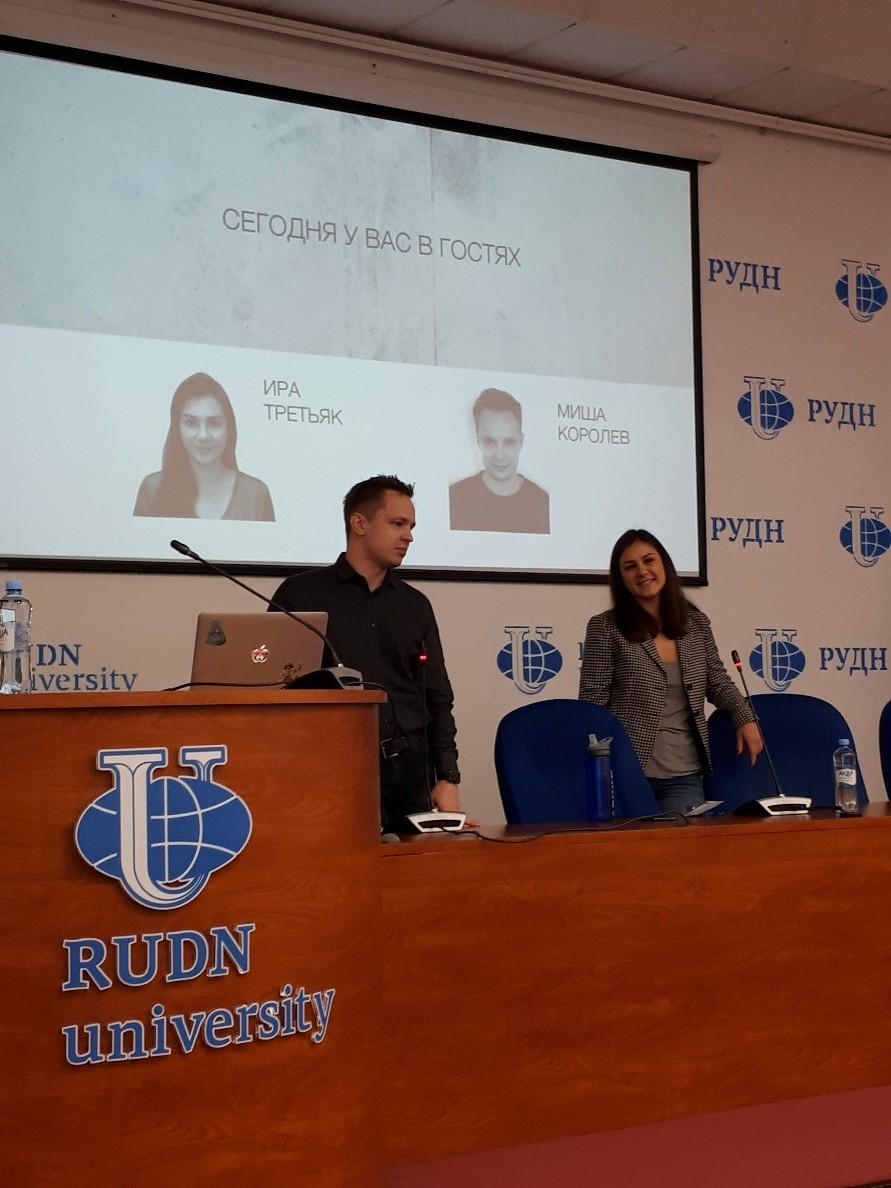 Career
24 May
RUDN University Professor Aslan Abashidze Elected Member of the UN Committee on Economic, Social and Cultural Rights
April 13, 2022, at a meeting of the Economic and Social Council (ECOSOC) of the United Nations (UN) in New York, Professor Aslan Abashidze, Head of the Department of International Law of RUDN Institute of Law was elected member of the UN Committee on Economic, Social and Cultural Rights for the fourth time for four year (2023-2026).
Career
24 Nov 2021
iHerb initiates the creation of an International Research Center at RUDN University
On November 9, iHerb, the world's largest retailer of vitamins, food supplements and healthy lifestyle products, signed an agreement with RUDN University, one of the leading Russian universities, on creating an International Innovation Research Center for Quality Control and Expert Research of Dietary Supplements. The agreement was signed by General Director of iHerb Russia Ilya Mikin and the Rector of RUDN University Oleg Yastrebov.
Career
19 Jul 2021
RUDN and Roszapovedcenter sign a cooperation agreement
Peoples' Friendship University of Russia and the Federal Reserve Center of the Ministry of Natural Resources of Russia signed a cooperation agreement. The partnership is aimed at achieving the indicators, objectives and results of the federal project "Conservation of biological diversity and development of ecological tourism" of the national project "Ecology", including creating a staff training system for the protected areas of the Russian Federation.