«Export of Russian education» – priority of universities development. RUDN hosts a seminar of Rectors and Vice-Rectors for international activity
6 December, RUDN hosted a seminar of Rectors and Vice-Rectors for international activity, organized by the Ministry of education and science.
Export of higher education was on the agenda of the seminar. By 2025, the number of international students has to reach 750,000 (to compare, in 2017 there are 280,000 international students)
«We have to seriously consider realization of the Russian education export project, elaborated by the Russian government. The main challenge is the quality of international students enrollment and the number of international professors that has to comprise 10,2% from the total faculty number», said RUDN Rector V.Filippov.
One of the tasks of the project ins improving the legislative base and facilitating life of international students in terms of legal aspects. Another issue is increasing attractiveness of educational programs and promoting Russian higher education brand.
In 2017, the RF Ministry of education and science signed new agreements with Morocco, Slovakia, Kazakhstan, Burkina Faso, Philippines, Columbia and Korea. In 2018, it is planned to sign agreements with Abkhazia, Angola, Eritrea, Nicaragua and Spain.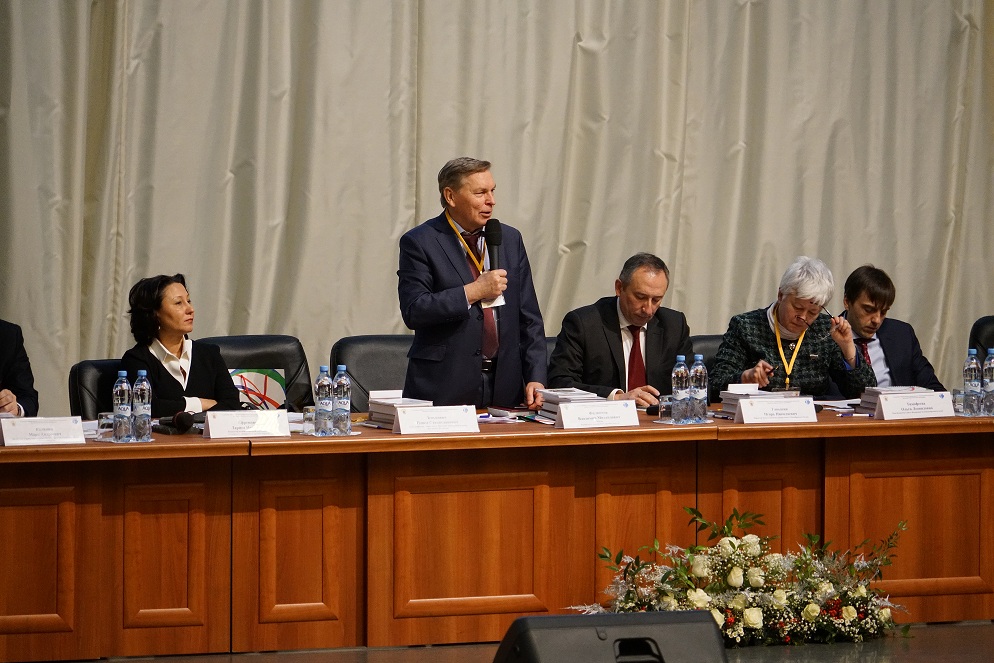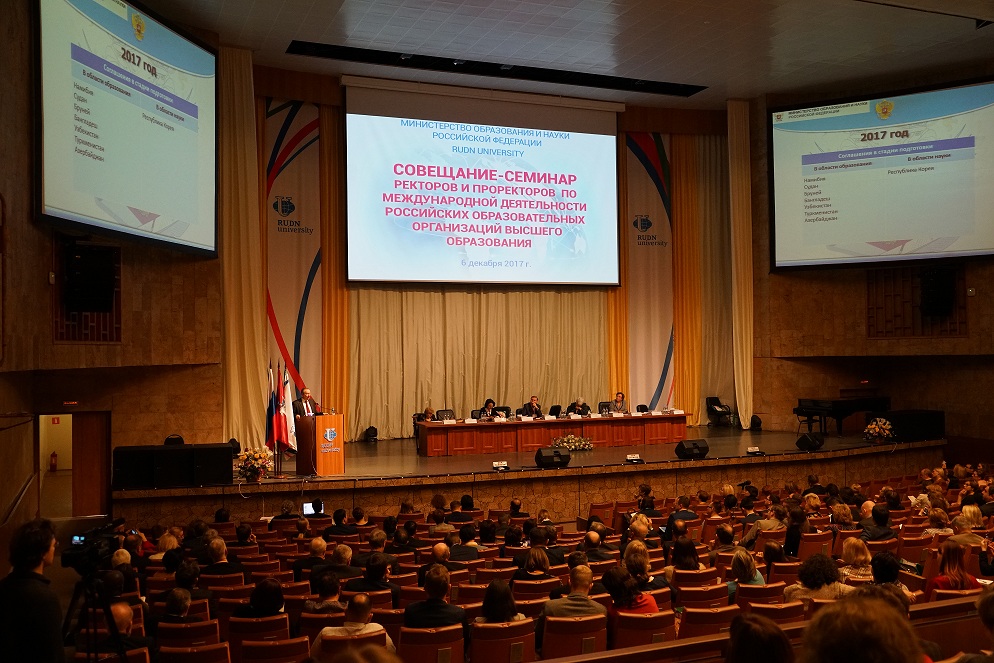 Education
20 Sep
The world of the Russian language: RUDN Digital Pre-University Faculty celebrates its one year anniversary
300 students from 31 countries have been learning Russian online with RUDN University teachers. The Digital Pre-University Faculty of RUDN University celebrates its first anniversary on September 15!
Education
25 Aug
The beginning of the academic year at RUDN University. How we study in the first semester?
The academic year starts in a mixed format at RUDN University from 1 September 2021. International students who are unable to enter the Russian Federation due to the closed borders start studying in a distance format. All other full-time students will study on campus taking into account the recommendations of Rospotrebnadzor.
Education
17 Jun
Kaspersky Lab and RUDN University: it is important to study information security and develop cooperation with African countries
May 27, 2021, Evgeniy Kaspersky, founder of Kaspersky Lab and Oleg Yastrebov, Rector of RUDN University signed a memorandum of understanding and cooperation in the field of science, technology and education.