«Export of Russian education» – priority of universities development. RUDN hosts a seminar of Rectors and Vice-Rectors for international activity
6 December, RUDN hosted a seminar of Rectors and Vice-Rectors for international activity, organized by the Ministry of education and science.
Export of higher education was on the agenda of the seminar. By 2025, the number of international students has to reach 750,000 (to compare, in 2017 there are 280,000 international students)
«We have to seriously consider realization of the Russian education export project, elaborated by the Russian government. The main challenge is the quality of international students enrollment and the number of international professors that has to comprise 10,2% from the total faculty number», said RUDN Rector V.Filippov.
One of the tasks of the project ins improving the legislative base and facilitating life of international students in terms of legal aspects. Another issue is increasing attractiveness of educational programs and promoting Russian higher education brand.
In 2017, the RF Ministry of education and science signed new agreements with Morocco, Slovakia, Kazakhstan, Burkina Faso, Philippines, Columbia and Korea. In 2018, it is planned to sign agreements with Abkhazia, Angola, Eritrea, Nicaragua and Spain.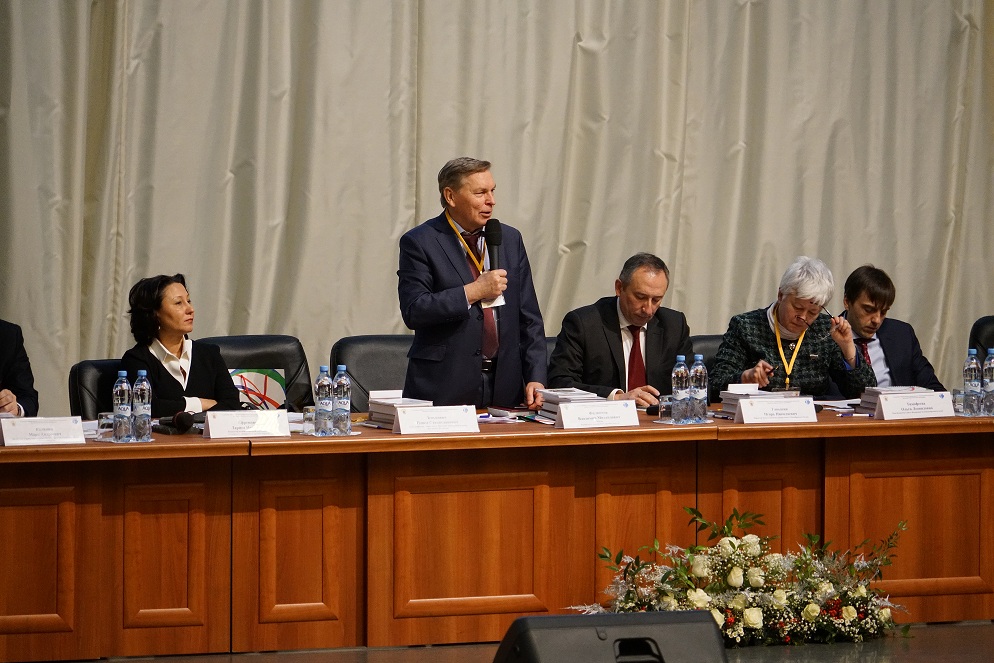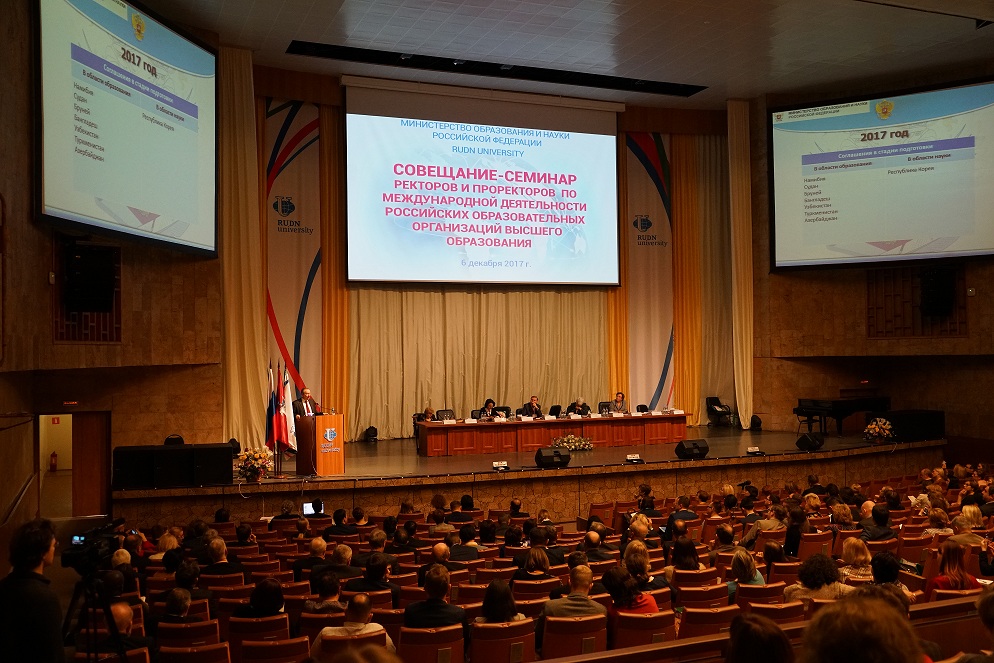 Education
06 Oct
RUDN students win the translators' contest
RUDN University students are among the winners and prize-winners of the Second International Student Contest of Professionally Oriented Translation, which was attended by 876 participants from 6 countries. 1,316 works were presented in 11 categories of the competition. Over 160 were disqualified for machine translation.
Education
17 Sep
"Our meeting is aimed only at making medical care of high quality and safe," Mikhail Murashko, Minister of Health of the Russian Federation
September 14, 2022, the Minister of Health of the Russian Federation Mikhail Murashko spoke to RUDN University students on the eve of World Patient Safety Day.
Education
31 Aug
Mode of study in the first semester
All students — citizens of the Russian Federation and foreign citizens who have an opportunity to enter Russia, will start in-person training in the 2022/2023 academic year. Part of the lectures will be online, the format of the classes will be indicated in the schedule.