«Export of Russian education» – priority of universities development. RUDN hosts a seminar of Rectors and Vice-Rectors for international activity
6 December, RUDN hosted a seminar of Rectors and Vice-Rectors for international activity, organized by the Ministry of education and science.
Export of higher education was on the agenda of the seminar. By 2025, the number of international students has to reach 750,000 (to compare, in 2017 there are 280,000 international students)
«We have to seriously consider realization of the Russian education export project, elaborated by the Russian government. The main challenge is the quality of international students enrollment and the number of international professors that has to comprise 10,2% from the total faculty number», said RUDN Rector V.Filippov.
One of the tasks of the project ins improving the legislative base and facilitating life of international students in terms of legal aspects. Another issue is increasing attractiveness of educational programs and promoting Russian higher education brand.
In 2017, the RF Ministry of education and science signed new agreements with Morocco, Slovakia, Kazakhstan, Burkina Faso, Philippines, Columbia and Korea. In 2018, it is planned to sign agreements with Abkhazia, Angola, Eritrea, Nicaragua and Spain.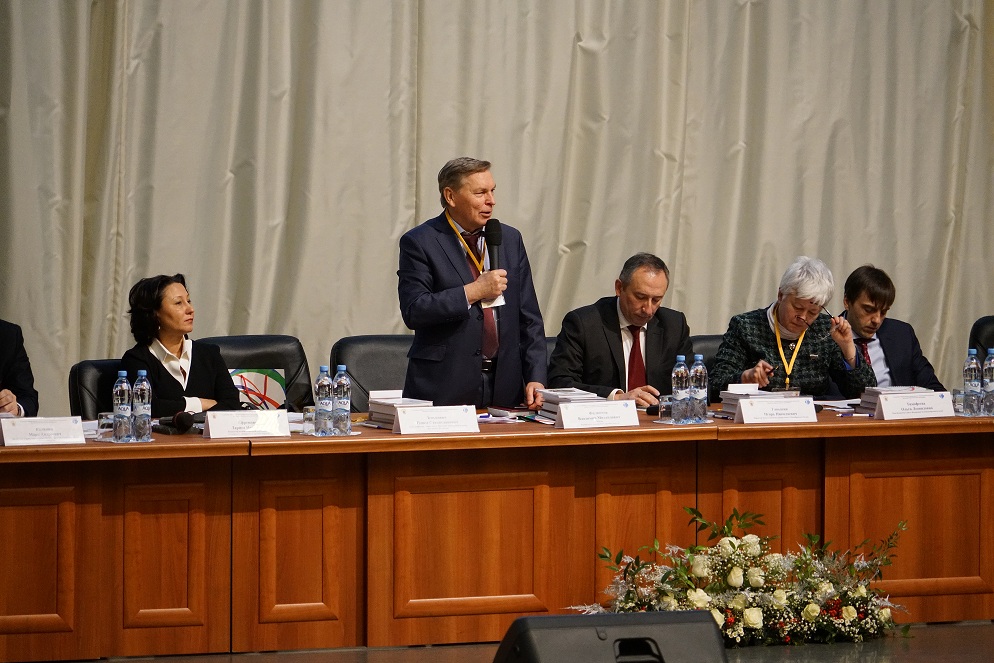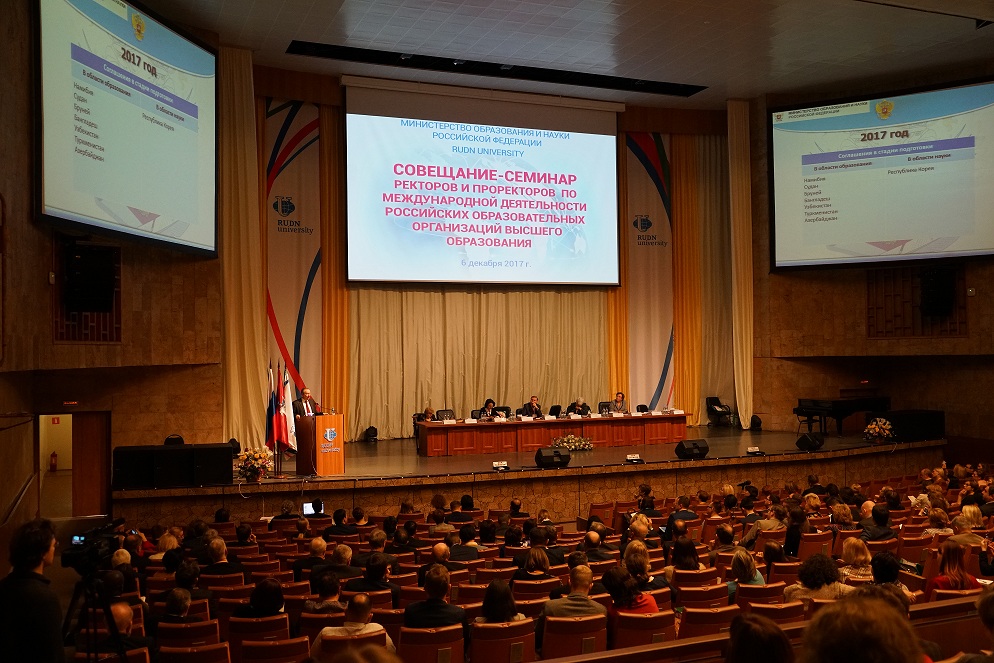 Education
24 Feb
Learning Russian is easier: RUDN and MTS launch an online platform
RUDN and MTS announce the launch of an online platform for learning Russian as a foreign language. Choose the Russian you need. Choose Smart-RUS.com
Education
10 Feb
Turning off computers and going offline: RUDN University, we are back
February 8, we returned to full-time education. Life began to boil again on the territory and in educational buildings. Some students smile, others are a little lost - they are not yet accustomed to the fact that now it is not possible to communicate through a monitor. But definitely everyone is happy to finally see fellow students and teachers live.
Education
02 Feb
Offline: RUDN University returns to face-to-face classes
From February 8, RUDN University students return to classrooms. Only half the classroom is supposed to be occupied. Classes can take place in 2 or 3 shifts in accordance with the recommendations of Rospotrebnadzor.