«Export of Russian education» – priority of universities development. RUDN hosts a seminar of Rectors and Vice-Rectors for international activity
6 December, RUDN hosted a seminar of Rectors and Vice-Rectors for international activity, organized by the Ministry of education and science.
Export of higher education was on the agenda of the seminar. By 2025, the number of international students has to reach 750,000 (to compare, in 2017 there are 280,000 international students)
«We have to seriously consider realization of the Russian education export project, elaborated by the Russian government. The main challenge is the quality of international students enrollment and the number of international professors that has to comprise 10,2% from the total faculty number», said RUDN Rector V.Filippov.
One of the tasks of the project ins improving the legislative base and facilitating life of international students in terms of legal aspects. Another issue is increasing attractiveness of educational programs and promoting Russian higher education brand.
In 2017, the RF Ministry of education and science signed new agreements with Morocco, Slovakia, Kazakhstan, Burkina Faso, Philippines, Columbia and Korea. In 2018, it is planned to sign agreements with Abkhazia, Angola, Eritrea, Nicaragua and Spain.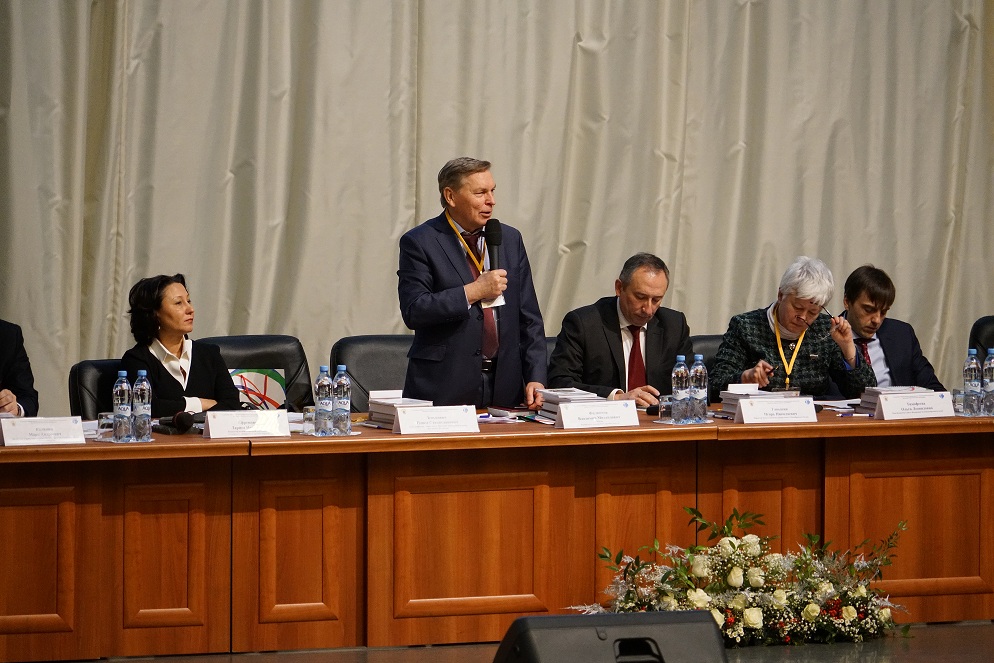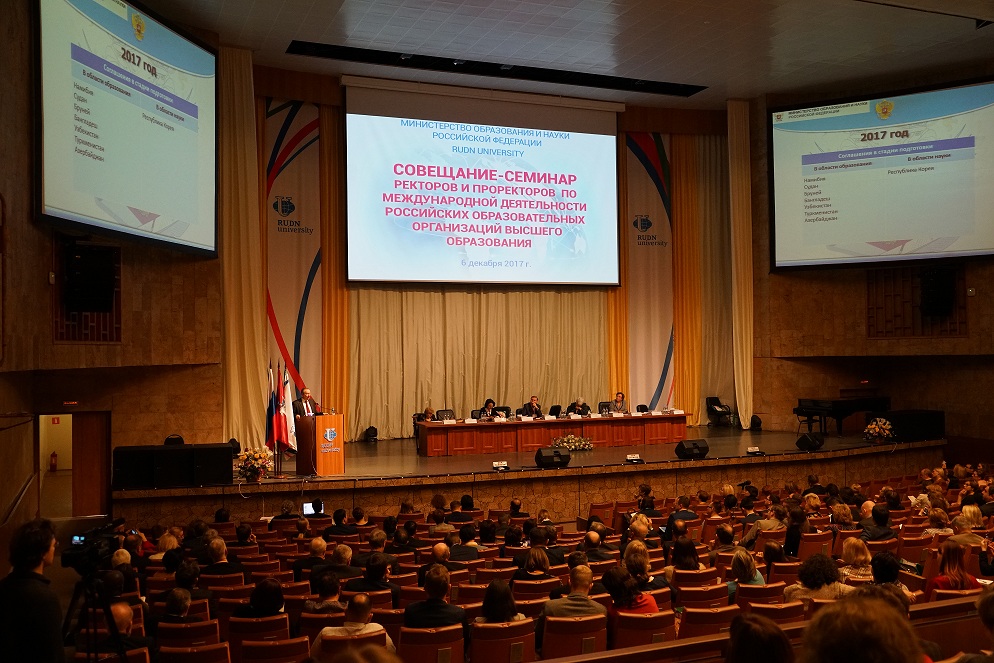 Education
24 May
"It is difficult to convey to people the idea of conserving the earth's resources," Anastasia Voevodina, student at RUDN Institute of Environmental Engineering
Anastasia Voevodina, a third-year student at the RUDN University Institute of Ecology, treats environmental issues with great responsibility. The girl successfully combines her studies with volunteer activities.
Education
27 Apr
Students of RUDN Engineering Academy are the winners of the industrial Hackathon of the student week "Mosprom studweek"
During the "Mosprom studweek", the results of an industrial hackathon on solving applied technical problems of Mosprom were summed up. 23 teams, 115 participants from 7 universities of Moscow competed in solving technical cases. RUDN University was represented by four teams of the Engineering Academy. The winner was "Champion's Breakfast", the team of 3rd year students of the Department of Mechanics and Control Processes. 5 students -winners were invited to an internship at the State Space Research and Production Center named after M.V. Khrunichev.
Education
26 Apr
Students of the RUDN University Law Institute became prize-winners in the competition on international commercial arbitration
The regular season of the student IX M. G. Rosenberg International Commercial Arbitration Moot Competition, which was held at the Russian Foreign Trade Academy and the Chamber of Commerce and Industry of the Russian Federation, has ended. More than 30 teams from Russia and neighboring countries took part in the competition.