"I never remember that my question remained unanswered. For me, this is a real concern for students"
What surprised me at the RUDN University and in China? Why study the experience of Rolls Royce and Russian Helicopters? What irritates old age? About caring, success and a dream job — in an interview with Kristina Kozak, a student of the program "Big Data Economics" of the Higher School of Industrial Policy and Entrepreneurship RUDN University.

Your first month at RUDN University?
On the first day, I was impressed by the way to the University: fountains, a square, benches. The weather was beautiful. I remember that I was surprised by the strictness of the teacher at the first lesson. One student was late — she couldn't find the audience quickly. She wasn't let in. I thought: "That's the discipline... Do I really have to get up early every day to look for the audience?".
Then everyone got involved — it became easier and more interesting. There are more events. Almost every day there were exhibitions of students from different countries. There were so many nationalities around, so many new things!
You had an internship at "Russian Space Systems" JSC and "Russian Helicopters" JSC. What did you learn, who did you meet?
My first internship was at "Russian Space Systems" JSC. We basically systematized the company's product file — digitized the data, checked the technical characteristics of each detail: size, weight, functionality.
In the last year of my bachelor's degree, I had an internship at the "Russian Helicopters" holding company. I worked in the department "Analytical marketing and competitive analysis". We were given a lot of interesting tasks. We analyzed competitors in the helicopter industry, studied natural disasters around the world in countries around the world, looked for exhibitions not only of aviation equipment, but also presentations of fire, medical, and rescue equipment... This is necessary to understand the needs for helicopters to work in disaster zones, in remote regions of the planet.
You studied under the double degree program at Henan University. What experience did you get from 5 months of living in China?
Mainly, I learned Chinese there. It is so complicated that if you take it up, it is difficult to devote time to something else. Therefore, it was great to immerse yourself in the atmosphere and not be distracted by anything. We had 3 main subjects: "Speaking", "Listening", "Grammar". A separate teacher for each subject. And only one out of three understood English. I had to speak exclusively in Chinese with the others. But it wasn't difficult for me — we were following the textbook that had a lot of pictures.
I was very surprised that the Chinese often photographed me. One day we went on an excursion, and strangers gave us their children to take pictures of them in our arms.
I really liked the immersion in the language and culture. I would love to go to study in China again.
What does "being successful" mean to you?
A successful person is someone who loves and knows his business, who enjoys his work as a hobby that is paid for. To do this, you need to be responsible and disciplined.
Self-improvement is important — and I'm not just talking about intelligence. Sports, dancing... For me, this is, for example, Chinese. I don't use it in my work, but it's a good brain workout. Therefore, when RUDN University offered me to continue studying Chinese, I agreed.
You are researching the topic "Management of a high-tech organization based on a service business model". Why is it important to study it?
This is the era of services, not products. When a person buys a product, its service function is important to him. For example, it is not the vacuum cleaner itself that is needed, but cleanliness. The service business model is a system that builds the responsibility of the manufacturer for the effectiveness of the product. For example, the manufacturer ensures that technical inspections are regular. This is especially true for products with a high price — cars or, for example, aircraft engines. For example, Rolls Royce provides a "total care" service for such engines — the hours of "downtime" of engines are not paid for repair — only their operation. In the "Russian Helicopters" holding, the operability of the machines is determined by special sensors. The company can monitor the operation and send the board for technical inspection in advance.
How did the scientific supervisor help?
I have been conducting research since the first year of bachelor's degree with one supervisor — Anna Alexandrovna Ostrovskaya. I adore her. Her advice and help is priceless. She helps to express my thoughts correctly. If I can't explain something, she translates my phrases into scientific language. She spends an hour or two working with me, as long as it takes. We are in direct contact with her in messengers, she responds by corporate mail. I never remember that my question remained unanswered. For me, it is a real concern for students.
At the same time, Anna Alexandrovna found me herself. In the fourth year of my bachelor's degree, I didn't start my research for a long time. She was the first to write to me, did not swear, but built a constructive communication so that I could at least start sketching theses.

Which teacher do you remember?
Natalia Alexandrovna Diesperova gave a lot of creative tasks "beyond books". Find, analyze, invent, pack, present... In our bachelor's degree studies, we took companies — for example, Apple, Pandora — and made collages on A4 paper with pictures-associations of these brands. Then we explained which element symbolized what. Or there was a task — to think over a three-day plan for training the company's working group. It was necessary to make a schedule with the smallest details by the hour — up to "do the participants hand over their phones at this time". It was necessary to balance both trainings, and rest, and personal time, and "team".
I liked the classes with Lyudmila Igorevna Zavolokina — she gave very relevant information, almost exactly to a day. Her subject "World Economy".
Nina Pavlovna Goridko always not only told us new material, but also recorded video lectures of practical works and posted them on the RUDN LMS TUIS, explained and systematized the information clearly and accessible. She also gave a lot of practical tasks. It was both interesting and useful.
You are the monitor in two groups at once. It's not easy. Why are you giving up?
When we started studying for a master's degree, everything was online. We were asked — who wants to be a monitor? At first, everyone was silent, and then someone suggested me. It seemed to me that it would be easy to supervise master's students, since people already have a high level of responsibility. As it turned out, the proverb "Goes in one ear and out of the other" is also relevant for adults.
The most difficult thing is to repeat the same thing a million times. You speak, you write, you duplicate. And they still ask. It's annoying. Many people do not go to corporate mail at all, because "ask Kristina" — and write in personal messages a question to which I have already given all the answers.
What kind of job do you consider ideal for yourself? What functionality would you like to do?
Now I work at "Russian Space Systems" JSC in the contract department. This department can be called experimental, because we not only draw up contracts, but also conduct the entire project from calculating the cost of work on the terms of reference to monitoring the results of all processes. I think this functionality is useful to start with. And ideally, I would like to do market analysis, marketing, consulting. I like it, I'm good at it, and I strive to be an expert in these areas.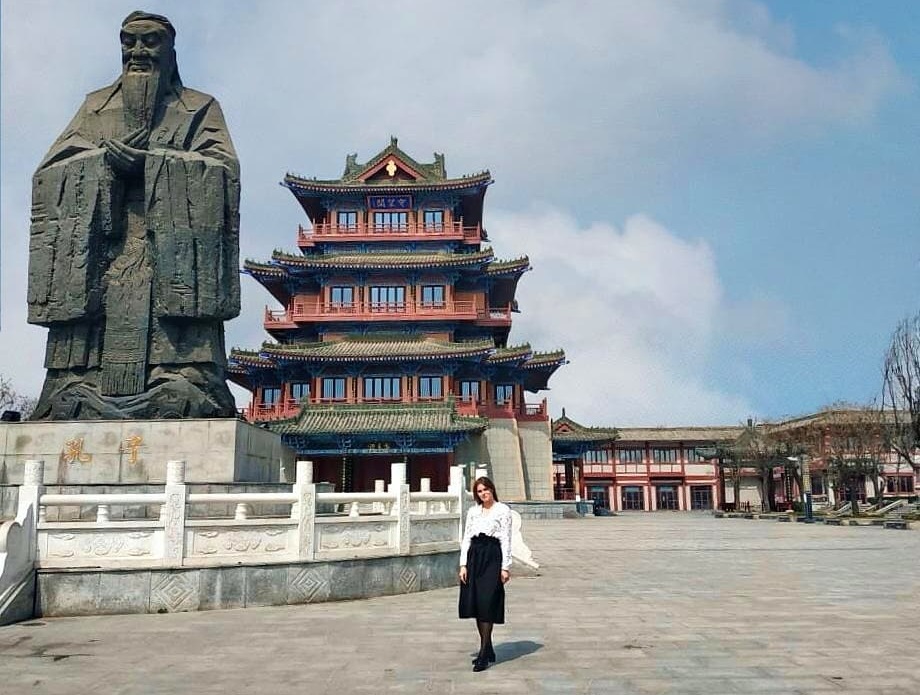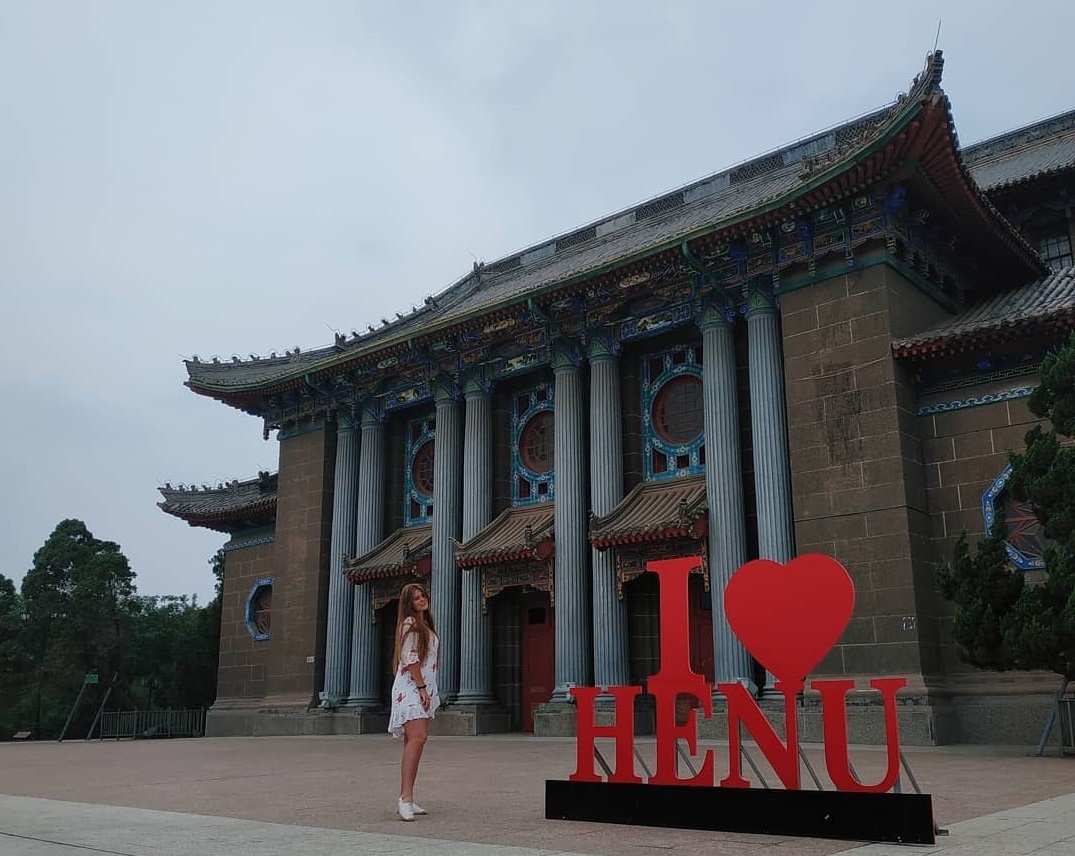 Education
24 May
"It is difficult to convey to people the idea of conserving the earth's resources," Anastasia Voevodina, student at RUDN Institute of Environmental Engineering
Anastasia Voevodina, a third-year student at the RUDN University Institute of Ecology, treats environmental issues with great responsibility. The girl successfully combines her studies with volunteer activities.
Education
27 Apr
Students of RUDN Engineering Academy are the winners of the industrial Hackathon of the student week "Mosprom studweek"
During the "Mosprom studweek", the results of an industrial hackathon on solving applied technical problems of Mosprom were summed up. 23 teams, 115 participants from 7 universities of Moscow competed in solving technical cases. RUDN University was represented by four teams of the Engineering Academy. The winner was "Champion's Breakfast", the team of 3rd year students of the Department of Mechanics and Control Processes. 5 students -winners were invited to an internship at the State Space Research and Production Center named after M.V. Khrunichev.
Education
26 Apr
Students of the RUDN University Law Institute became prize-winners in the competition on international commercial arbitration
The regular season of the student IX M. G. Rosenberg International Commercial Arbitration Moot Competition, which was held at the Russian Foreign Trade Academy and the Chamber of Commerce and Industry of the Russian Federation, has ended. More than 30 teams from Russia and neighboring countries took part in the competition.