New opportunities for medical students: an ambulance simulator opens at RUDN University
The paramedic's task is to provide urgent, emergency medical care to the patient despite of often unfavorable conditions. Rough roads, high vehicle speeds, or poor teamwork do not contribute to saving lives. Medical students can now try real work in an ambulance - an ambulance simulator has been opened at RUDN University accreditation and simulation center.
"Emergency medicine plays an important role in treatment. When something happens, the first people we see are paramedics. It is extremely important to prepare future healthcare professionals for all possible situations. An ambulance simulator at RUDN Medical Institute provides new opportunities for students' practice and preparation for real working conditions. For example, it can imitate not only smooth driving, but also in rural roads, " said Oleg Yastrebov, Rector of RUDN University.
The simulator is a full-size mock-up of a C-class ambulance (designed for medical interventions by the resuscitation team) with furniture and equipment. An ambulance can simulate driving off-road or in urban environments. Students will practice the skills of a general practitioner, anesthesiologist, physician assistant, nurse and even a driver. Everything happens under the control of special equipment. The new simulator will be used by senior students and resident doctors. An ambulance simulator will allow you to study as close to natural conditions as possible.
"Here it is possible to completely simulate the situation of an emergency call - from the arrival of the ambulance team and the loading of the patient - to providing him with full resuscitation measures. All actions are controlled by special equipment that simulates the patient's vital signs, for example, heartbeat or blood pressure. It is here that the students will be able to acquire the skills of working in a team: the work is based on the interaction of a doctor, an anesthesiologist, nursing staff and even a driver," said Alexey Abramov, director of RUDN Medical Institute.
Assistants of the accreditation and simulation center of RUDN University Anatoly Ostaev and Arsen Adilkhanov demonstrated the work of the simulator - they carried out resuscitation measures to a dummy.
"The "patient" of our "ambulance" may experience anaphylactic shock, gastrointestinal bleeding, hypoglycemia, hyperglycemia or various heart diseases ... A wide range of situations that can happen to a living person so that students can practice saving him / her can be chosen. On the new simulator, the software has been updated for more convenient interaction between the teacher and the dummy, this makes it possible to come up with various scenarios of what is happening to him and change them during practice. If we compare the simulator with a real ambulance, then the real one is 10 out of 10, and the simulator is 8.5-9 out of 10. There is a psychological moment - we realize that this is not real life," said Arsen Adilkhanov, assistant at the Accreditation and Simulation Center of RUDN University.
For reference
The opening of the ambulance simulator was attended by:
Oleg Yastrebov, Rector of RUDN University
Oleg Volkov, Prefect of the South-Western Administrative District of Moscow
Sergey Nazyuta, First Vice-Rector-Vice-Rector for Economic Activity of RUDN University
Andrey Kostin, First Vice-Rector-Vice-Rector for Research, RUDN University
Alexey Abramov, Director of the Medical Institute of RUDN University
Zhanna Tigay, Director of RUDN University Accreditation and Simulation Center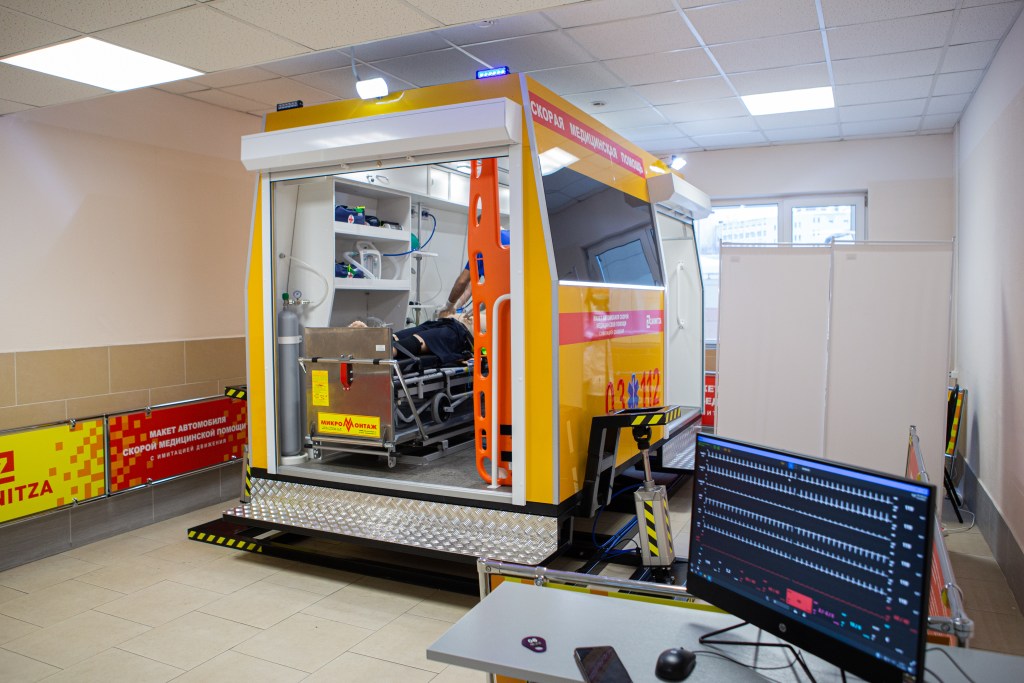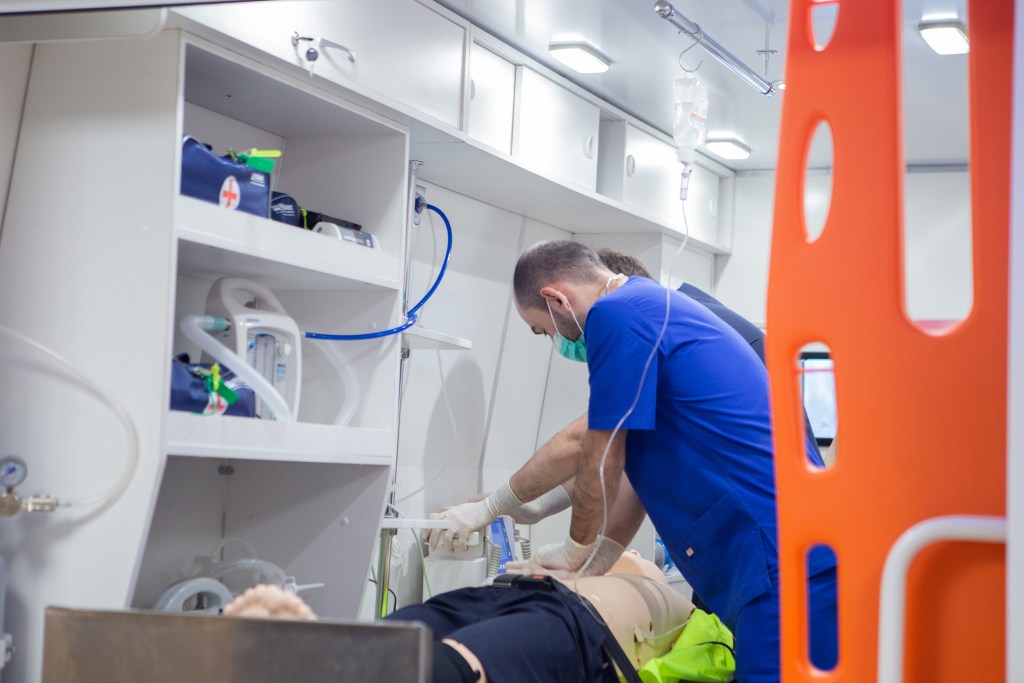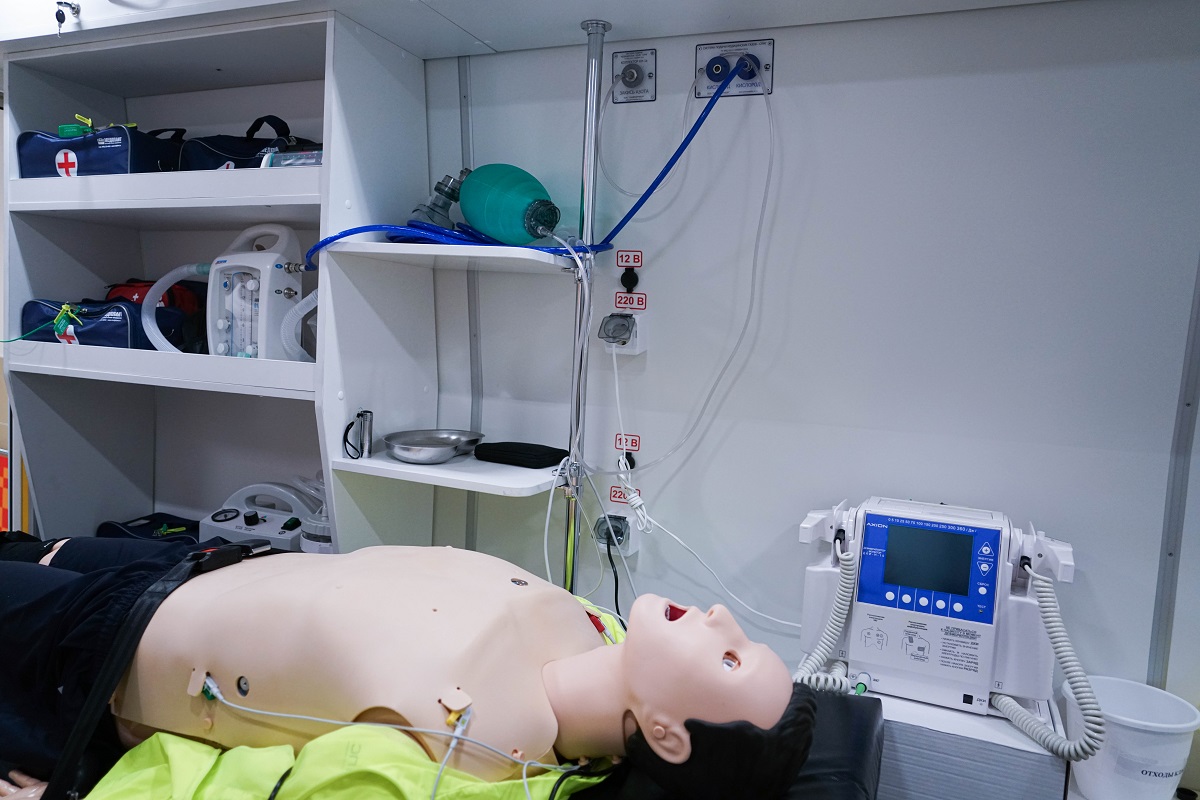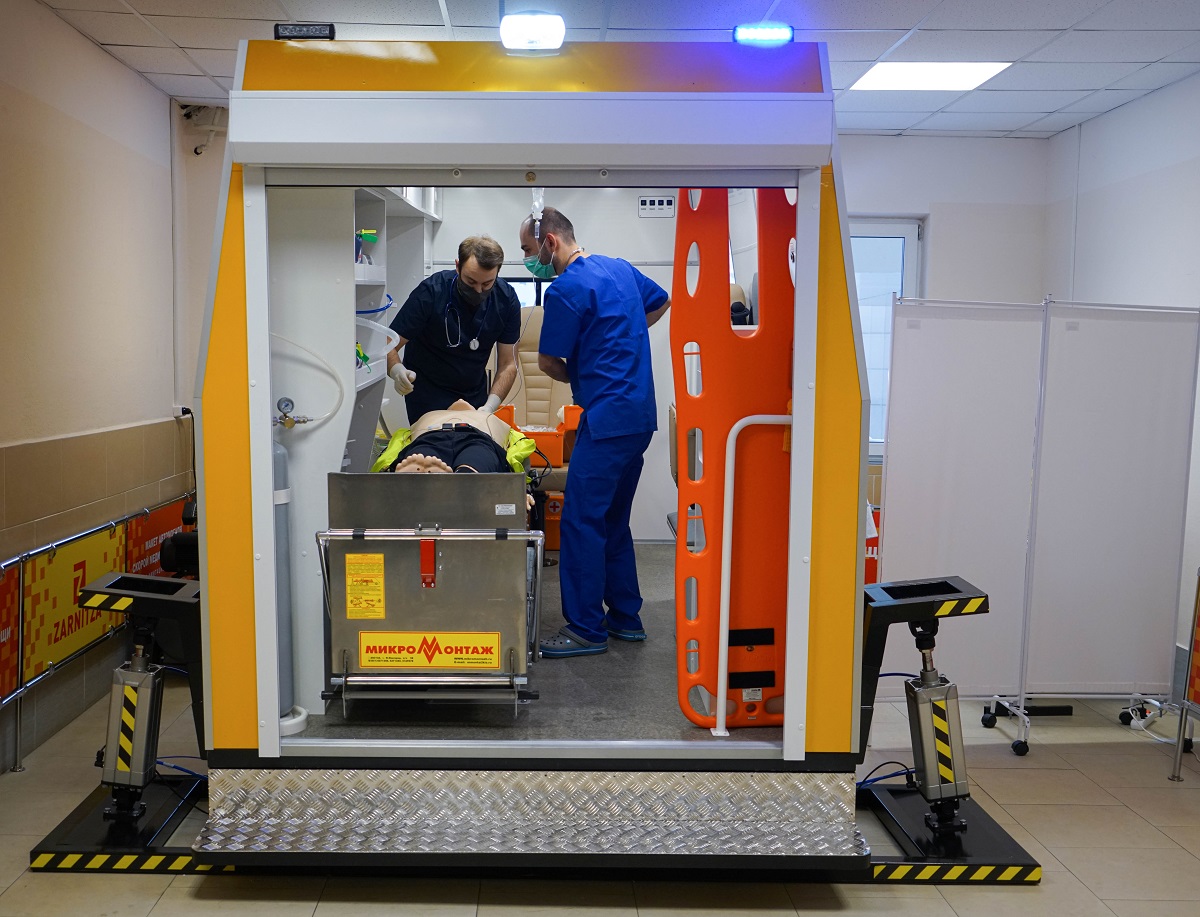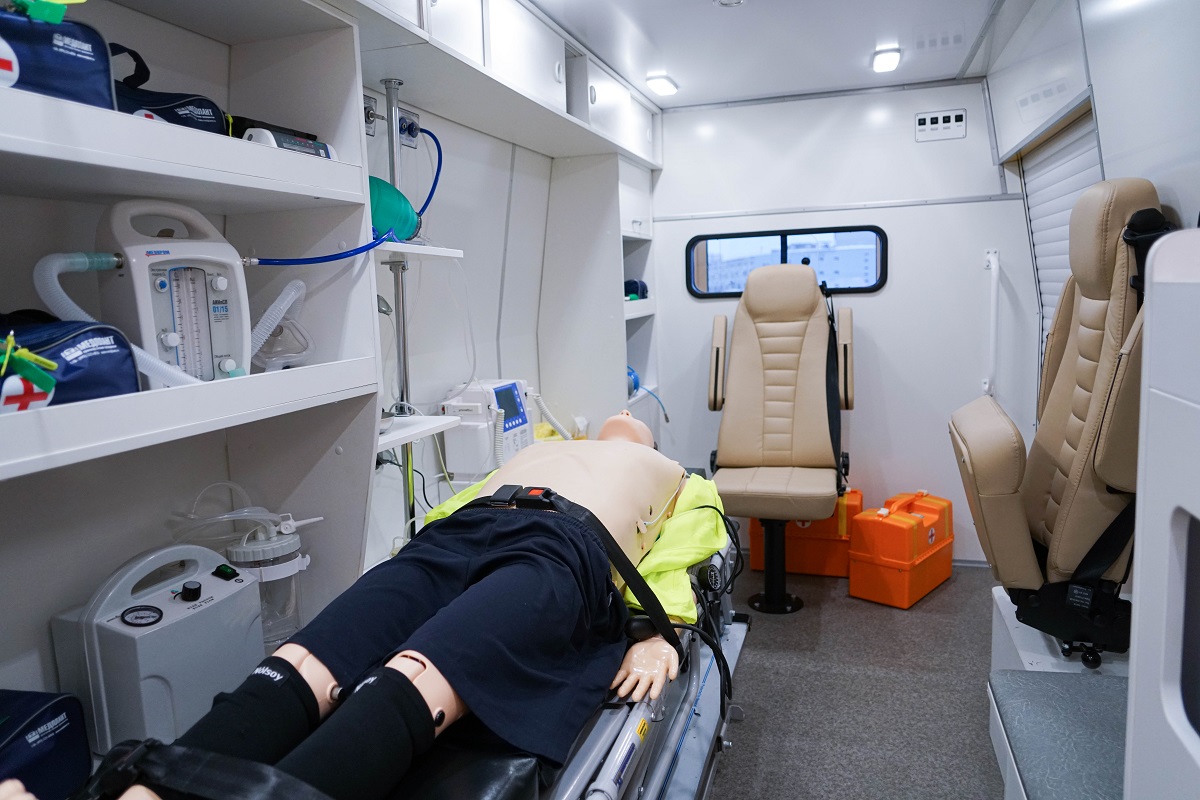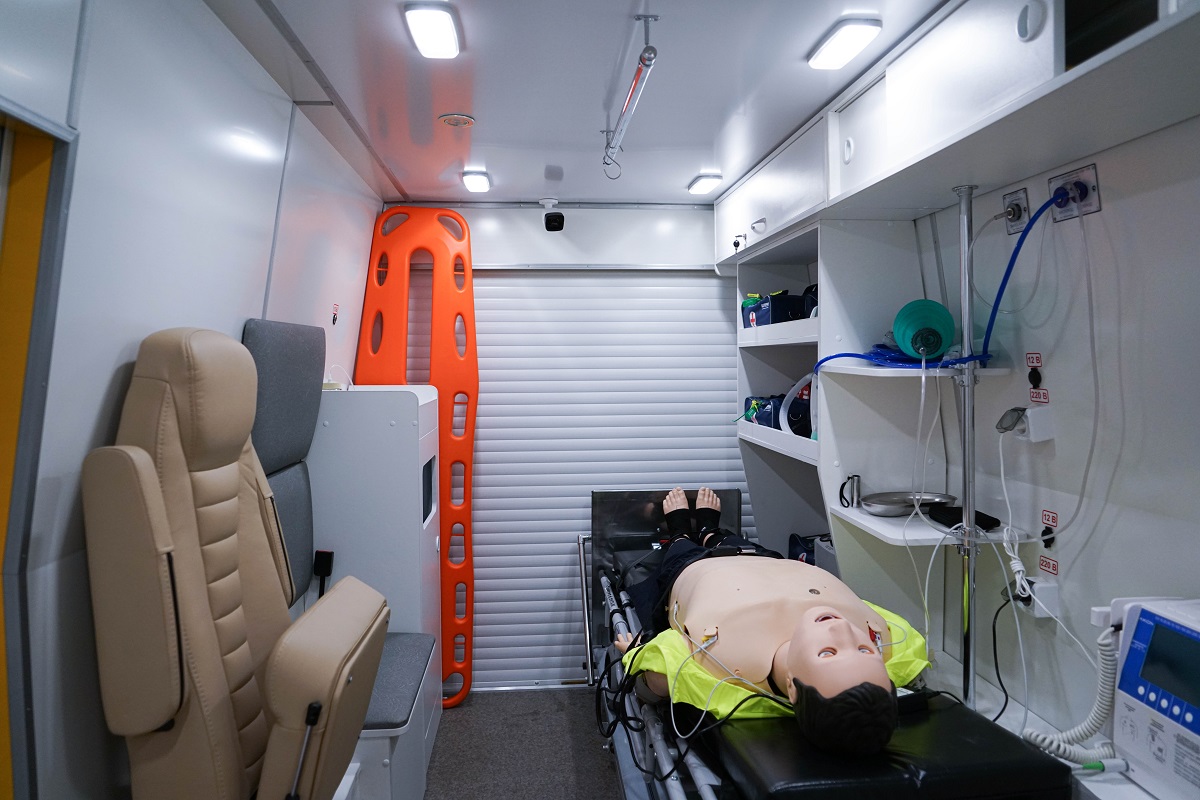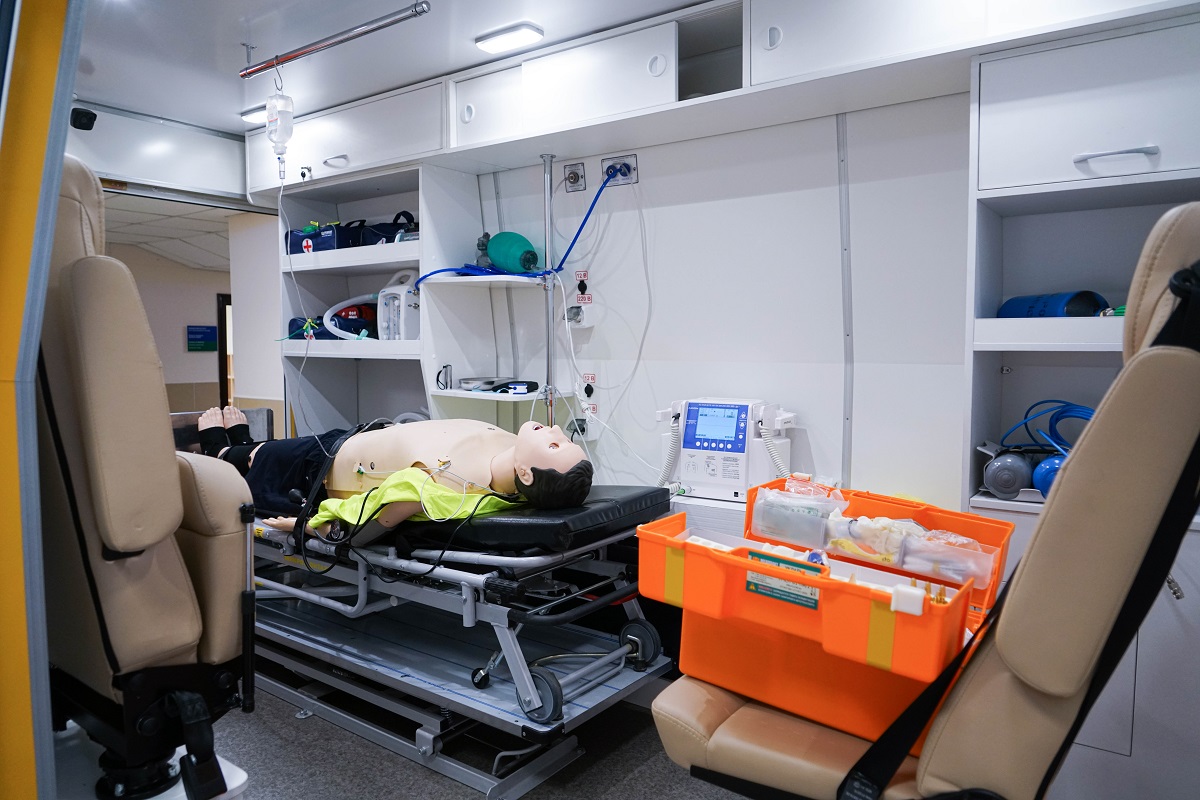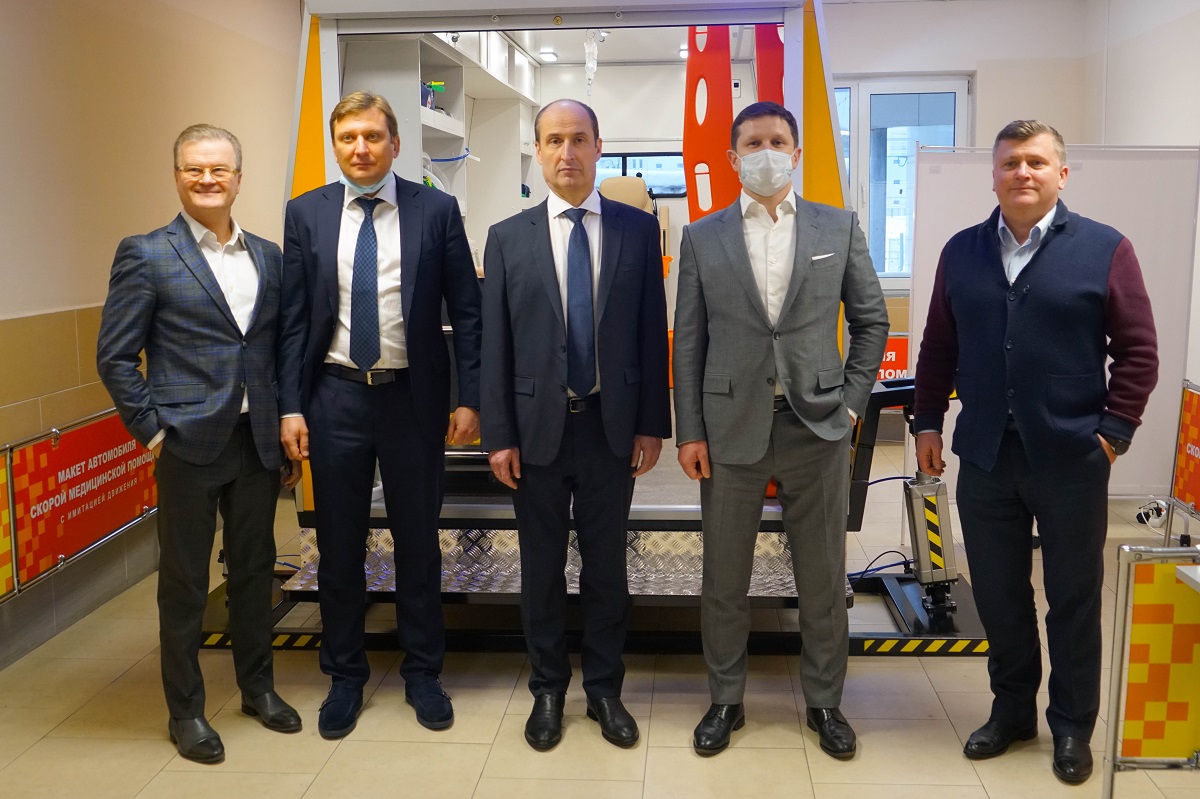 Education
11 May
Students of RUDN University, Sochi, OFF WE GO!
RUDN University students and young scientists from 11 countries took part in the XVIII International Festival of Youth Scientific and Technical Creativity "Ot Vinta" (Off we go) in the mountain resort of Rosa Khutor. Students of the Agrarian Technological Institute, the Institute of Medicine, the Institute of Ecology and the Faculty of Economics presented scientific and practical projects.
Education
04 May
RUDN students of mathematics bring silver from the OMOUS-2023 Olympiad in Ashgabat
April 24–28, the III Open Mathematical Olympiad for University Students (OMOUS-2023) was held in Turkmenistan. 282 students from 9 countries competed in the team and individual competitions. Mathematicians from RUDN brought silver to Moscow.
Education
27 Apr
"I also study French" — the series of seminars of the Russian-French University has ended
RUDN and MGIMO students held three seminars for those who study French. The meetings were attended by students from 5 partner universities under the project of the Russian-French Network University.