Offline: RUDN University returns to face-to-face classes
From February 8, RUDN University students return to classrooms. Only half the classroom is supposed to be occupied. Classes can take place in 2 or 3 shifts in accordance with the recommendations of Rospotrebnadzor.
Part of the classes will be conducted using distance technologies, in particular:
All lectures with more than 75 students in the cohort;
Classes of teachers over 65;
Sport classes (students, if they wish, can attend classes in person).
Faculties / institutes / academy will issue separate orders on the educational process.
International students
International students who cannot come to Russia continue to study online:
Classes will be held in MS Teams, Zoom, Skype, TUIS and on other platforms;
Teachers will provide consultations;
Practical and laboratory sessions will take place on a separate schedule in the summer.
Part-time (mixed) form
Part-time students will study online. Laboratory and practical classes will be face-to-face.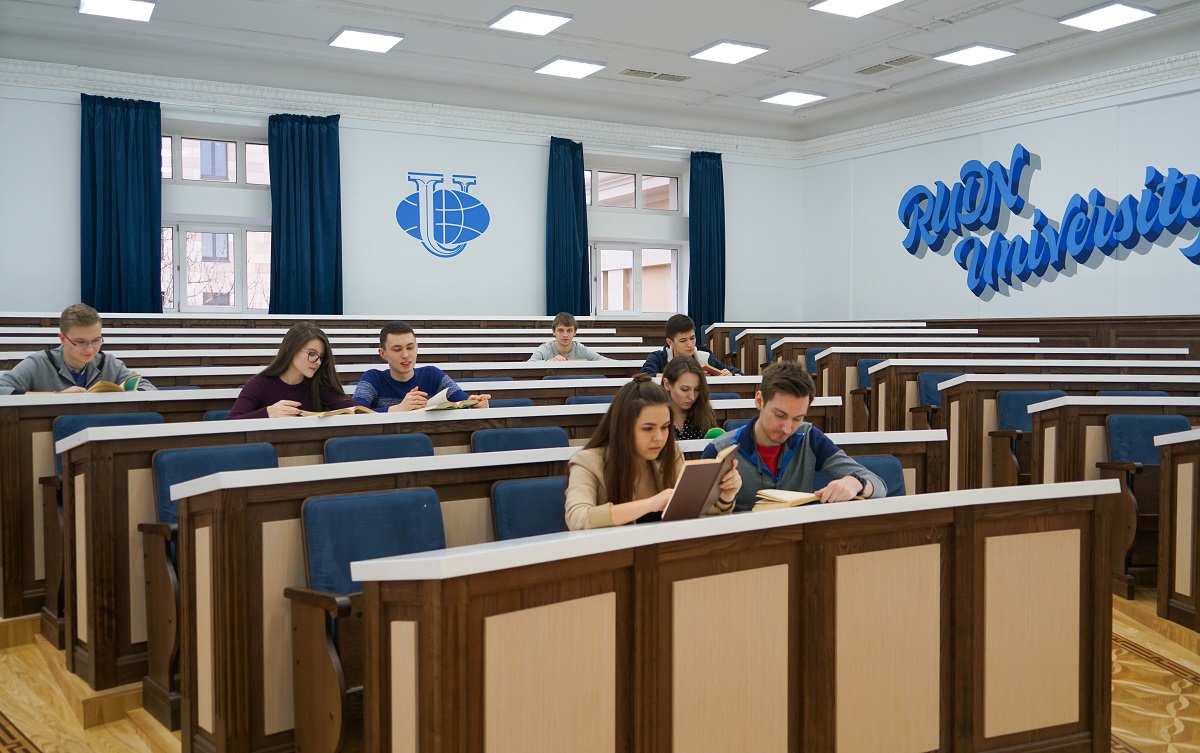 Education
24 Feb
Learning Russian is easier: RUDN and MTS launch an online platform
RUDN and MTS announce the launch of an online platform for learning Russian as a foreign language. Choose the Russian you need. Choose Smart-RUS.com
Education
10 Feb
Turning off computers and going offline: RUDN University, we are back
February 8, we returned to full-time education. Life began to boil again on the territory and in educational buildings. Some students smile, others are a little lost - they are not yet accustomed to the fact that now it is not possible to communicate through a monitor. But definitely everyone is happy to finally see fellow students and teachers live.
Education
28 Jan
The entire pedestal taken by RUDN University postgraduate students — winners of the International Forum
Postgraduate students of the Faculty of Economics Damir Kudryakov, Sergey Gavryusev and Timofey Mazurchuk are the winners of the XXV International Online Forum-Congress "New High Technologies for the Gas and Oil Industry, Energy and Communications".