Offline: RUDN University returns to face-to-face classes
From February 8, RUDN University students return to classrooms. Only half the classroom is supposed to be occupied. Classes can take place in 2 or 3 shifts in accordance with the recommendations of Rospotrebnadzor.
Part of the classes will be conducted using distance technologies, in particular:
All lectures with more than 75 students in the cohort;
Classes of teachers over 65;
Sport classes (students, if they wish, can attend classes in person).
Faculties / institutes / academy will issue separate orders on the educational process.
International students
International students who cannot come to Russia continue to study online:
Classes will be held in MS Teams, Zoom, Skype, TUIS and on other platforms;
Teachers will provide consultations;
Practical and laboratory sessions will take place on a separate schedule in the summer.
Part-time (mixed) form
Part-time students will study online. Laboratory and practical classes will be face-to-face.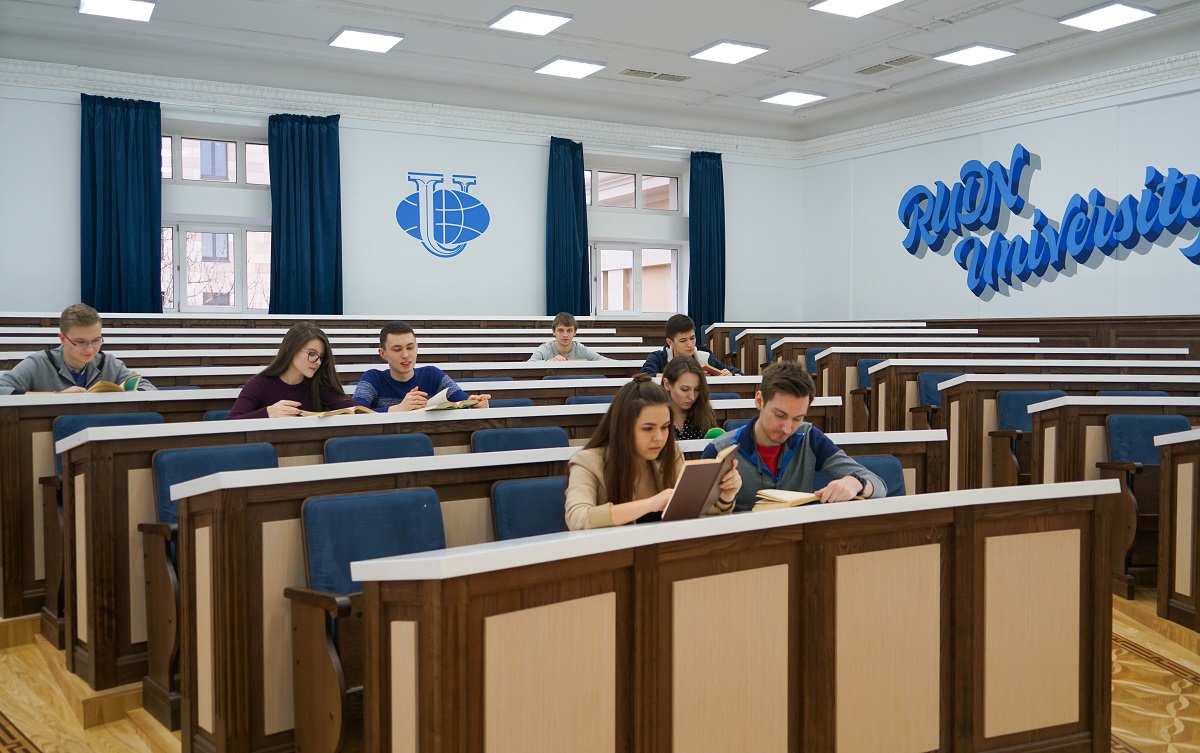 Education
02 Dec
Languages and Translation in the Context of Intercultural Communication
On November 23, 2022, Chev. Prof. Mario Pace, (Ph.D. (Melit), Associate Professor, Head of the Department, Languages and Humanities Education, Faculty of Education, University of Malta, language consultant to the Minister of Education) gave lecture entitled "Languages and Translation in the Context of Intercultural Communication" within the framework of the academic and methodological online seminar of the Foreign Languages Department of the Agrarian and Technological Institute of RUDN University held via MS Teams. The event attracted an audience of more than 80 guests.
Education
06 Oct
RUDN students win the translators' contest
RUDN University students are among the winners and prize-winners of the Second International Student Contest of Professionally Oriented Translation, which was attended by 876 participants from 6 countries. 1,316 works were presented in 11 categories of the competition. Over 160 were disqualified for machine translation.
Education
17 Sep
"Our meeting is aimed only at making medical care of high quality and safe," Mikhail Murashko, Minister of Health of the Russian Federation
September 14, 2022, the Minister of Health of the Russian Federation Mikhail Murashko spoke to RUDN University students on the eve of World Patient Safety Day.