RUDN experience in the internationalization of education is presented at the EAIE Conference and Exhibition 2018 in Switzerland
September 11-14, RUDN delegation presents the best practices of work in the international academic space at the XXX conference of the European Association for International Education (EAIE Conference and Exhibition 2018) in Geneva, Switzerland.
RUDN is participant of the exhibition session and a series of expert workshops at EAIE Conference and Exhibition 2018. Peoples' Friendship University of Russia is the Russian leader in internationalization: representatives of 155 countries study here, and the share of foreign students is more than 27%. It has an elaborate system for selecting talented students, adapting freshmen, teaching foreigners and supporting the best students. By 2020, RUDN is planning to increase the share of foreign teachers to 10.2%.
The university is ready to share the best practices, but the main goals of the delegation are to expand the network of foreign partners, increase the number of programs of inclusive training and double diplomas, and find new opportunities for scientific cooperation with universities from the tops of world ratings. Thus, meetings with representatives of the European Association for International Education for the development of academic exchange of students for the Erasmus + project are planned.
On the first day the exhibition stand was visited by Sergey Smirnov, first secretary of the Russian embassy in Switzerland. RUDN experts met with representatives of the best universities in South Africa, China, France, Turkey and Ireland.
RUDN representatives represent other leading universities at EAIE Conference and Exhibition 2018 – among delegates of the Polytechnic School of France (École Polytechnique, Paris) is Kristina Lutsik, international PR specialist, graduate of the Peoples' Friendship University.
For reference:
The conference of the European Association for International Education (EAIE Conference and Exhibition) is one of the largest annual world exhibitions and conferences devoted to issues of higher education. In 2018, it is held in Geneva (Switzerland) from 11 to 14 September. For details: https://www.eaie.org/geneva.html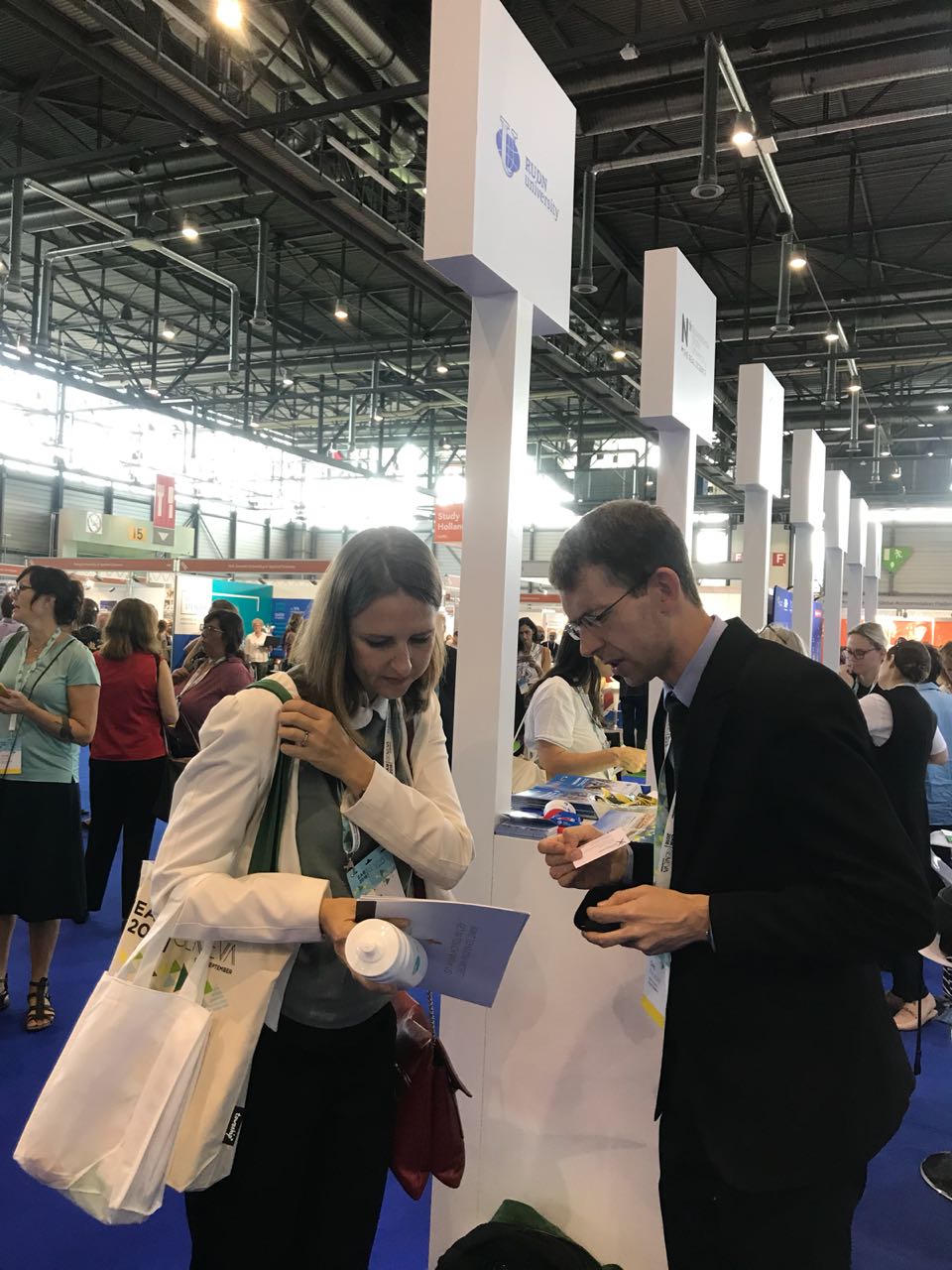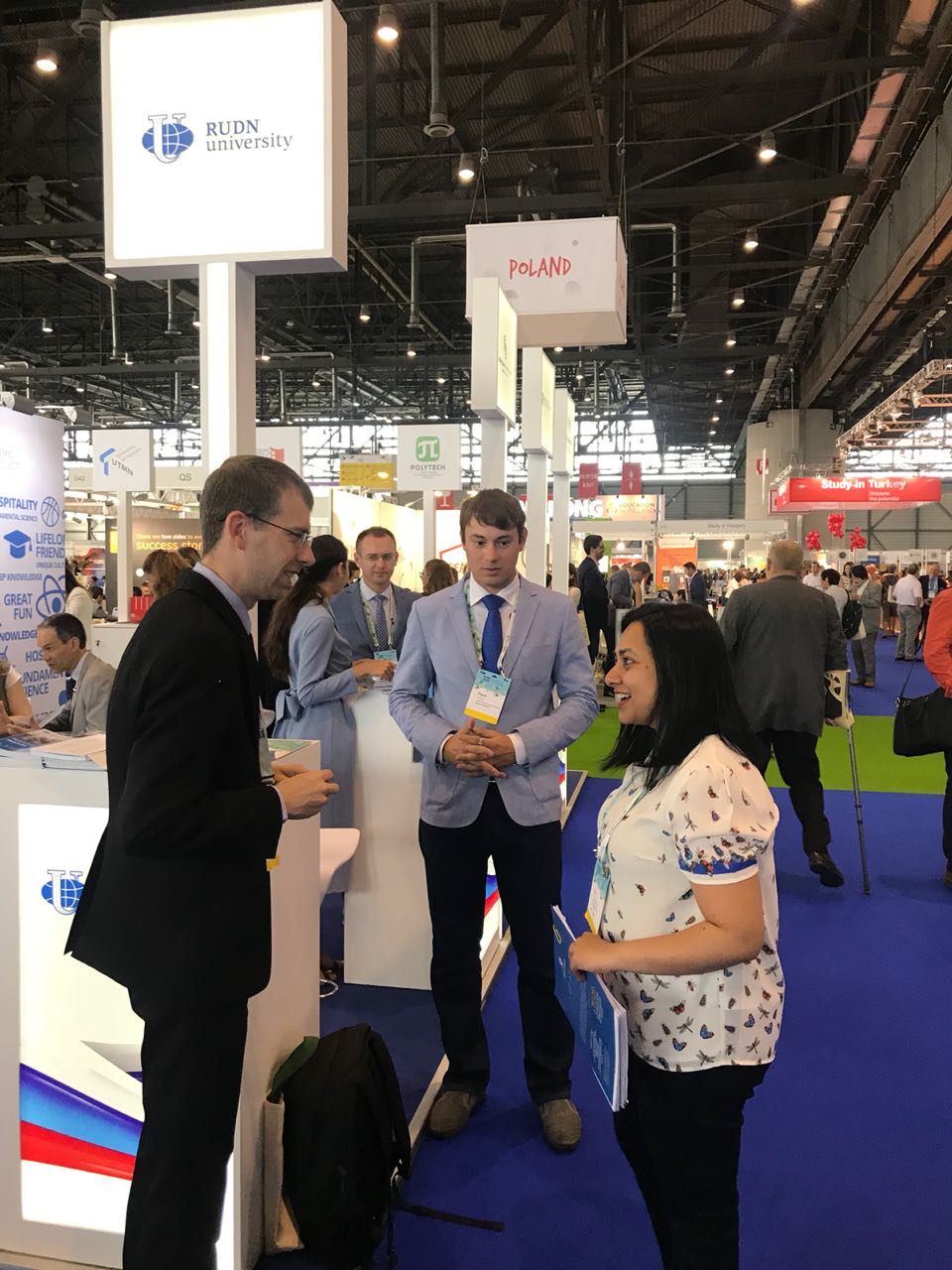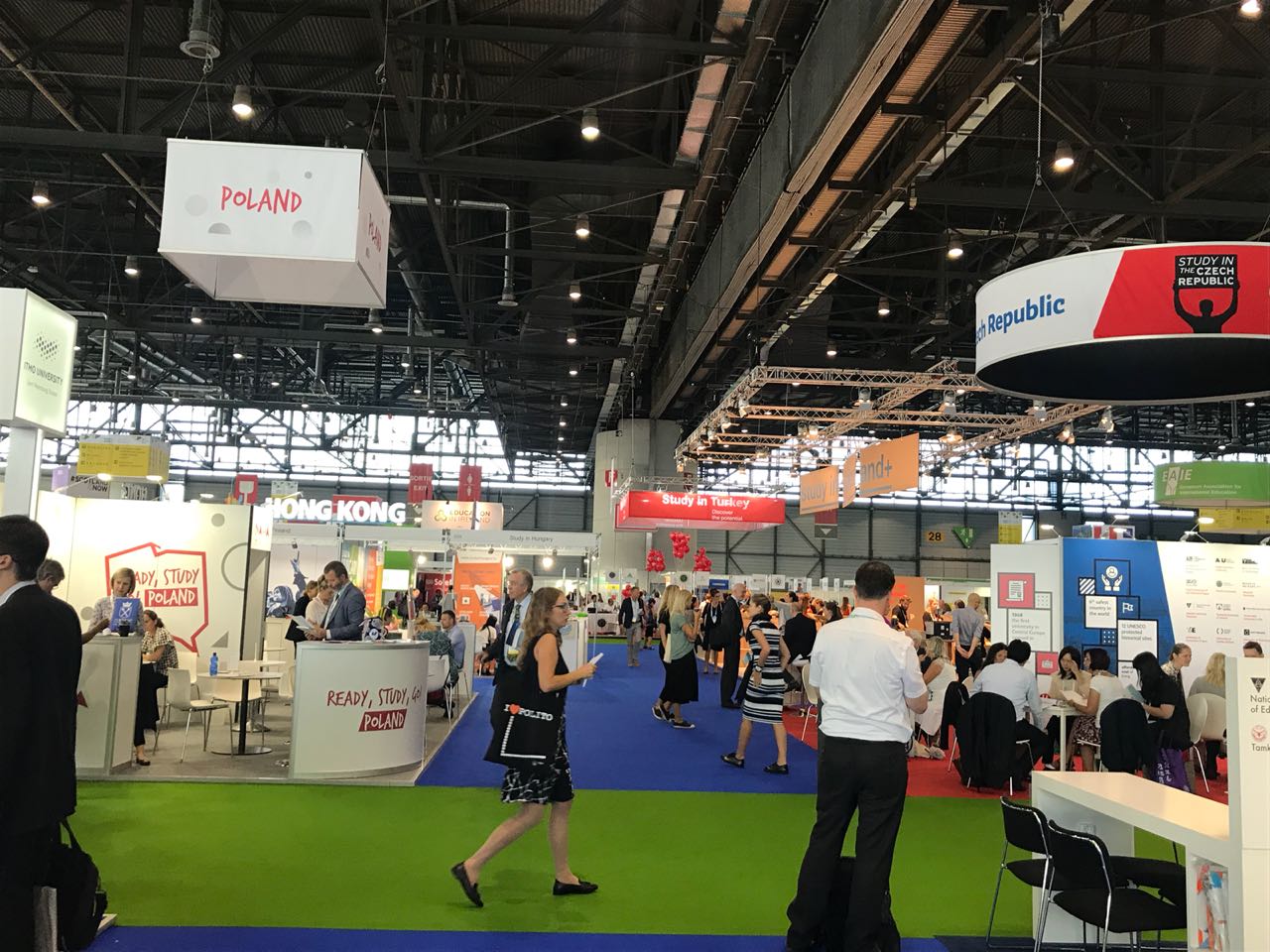 Education
17 Jun
Kaspersky Lab and RUDN University: it is important to study information security and develop cooperation with African countries
May 27, 2021, Evgeniy Kaspersky, founder of Kaspersky Lab and Oleg Yastrebov, Rector of RUDN University signed a memorandum of understanding and cooperation in the field of science, technology and education.
Education
24 Feb
Learning Russian is easier: RUDN and MTS launch an online platform
RUDN and MTS announce the launch of an online platform for learning Russian as a foreign language. Choose the Russian you need. Choose Smart-RUS.com
Education
10 Feb
Turning off computers and going offline: RUDN University, we are back
February 8, we returned to full-time education. Life began to boil again on the territory and in educational buildings. Some students smile, others are a little lost - they are not yet accustomed to the fact that now it is not possible to communicate through a monitor. But definitely everyone is happy to finally see fellow students and teachers live.