The second semester at RUDN University begins in a remote format
From February 7 to February 27, all faculties (institutes / academy / higher school) will study completely using distance technologies. Educational units will have to restructure the curriculum in such a way that during these 3 weeks the classes will be mainly lectures in Microsoft Teams.
In February, students of the Medical institute will also study remotely, only interim testing and eliminating academic debts will be in person in compliance with the requirements of Rospotrebnadzor. 180 students and 50 residents in February will be helping doctors in the "red zones" — for them, studies will be organized according to individual curricula.
Laboratory work (in particular, for engineers, medical students, ecologists, students of the Faculty of Science and students of the Agrarian and Technological Institute), practical seminars in specialized disciplines are scheduled to begin on February 28.
The exception is international students who are currently studying Russian at the preparatory faculty and live in dormotories across the street from the academic buildings. They will continue to study Russian in person, in small groups of up to 10 people, in compliance with the requirements of Rospotrebnadzor.
This decision was made due to the speed of the spread of a new strain of coronavirus. If there is even one sick person, it will be necessary to lockdown the entire group.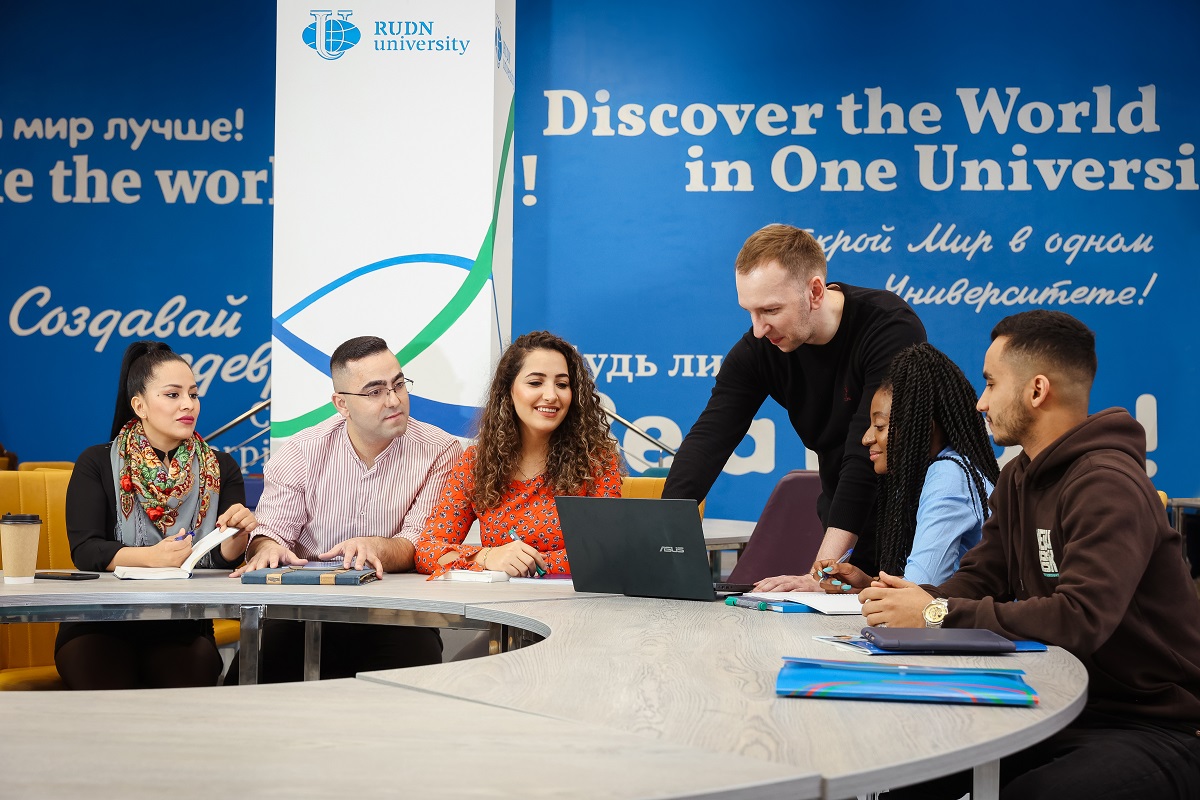 Education
24 May
"It is difficult to convey to people the idea of conserving the earth's resources," Anastasia Voevodina, student at RUDN Institute of Environmental Engineering
Anastasia Voevodina, a third-year student at the RUDN University Institute of Ecology, treats environmental issues with great responsibility. The girl successfully combines her studies with volunteer activities.
Education
27 Apr
Students of RUDN Engineering Academy are the winners of the industrial Hackathon of the student week "Mosprom studweek"
During the "Mosprom studweek", the results of an industrial hackathon on solving applied technical problems of Mosprom were summed up. 23 teams, 115 participants from 7 universities of Moscow competed in solving technical cases. RUDN University was represented by four teams of the Engineering Academy. The winner was "Champion's Breakfast", the team of 3rd year students of the Department of Mechanics and Control Processes. 5 students -winners were invited to an internship at the State Space Research and Production Center named after M.V. Khrunichev.
Education
26 Apr
Students of the RUDN University Law Institute became prize-winners in the competition on international commercial arbitration
The regular season of the student IX M. G. Rosenberg International Commercial Arbitration Moot Competition, which was held at the Russian Foreign Trade Academy and the Chamber of Commerce and Industry of the Russian Federation, has ended. More than 30 teams from Russia and neighboring countries took part in the competition.