Turning off computers and going offline: RUDN University, we are back
February 8, we returned to full-time education. Life began to boil again on the territory and in educational buildings. Some students smile, others are a little lost - they are not yet accustomed to the fact that now it is not possible to communicate through a monitor. But definitely everyone is happy to finally see fellow students and teachers live.
For almost a year we studied and worked remotely. We managed not only to connect to seminars and lectures, but also to attend online events.
Since March 2020, we have been invited by:
RUDN fest (Office of Student Affairs) - over 200 events
Student Council - over 120 events
Fitness center - more than 100 events
Interclub - over 90 events
Volunteer department "OHANA" - more than 50 events
Women's Committee - more than 10 events
Student committees of faculties, institutes and academies have held more than 500 events.
The most active were:
Faculty of Economics
Institute of World Economy and Business
Faculty of Humanities and Social Sciences and Law Institute
167 volunteers from 33 countries help keep order smiling under masks, reminding about 1.5 meters distance and washing hands.
About 1,000 students have already returned to campus, and we are awaiting the arrival of the rest. Planning to return to your hostel? Write to us about your arrival.
Now the feelings of students after a year of "imprisonment" in front of monitors of computers, laptops and tablets can be described as "going first time to the first grade." The guys shared with us their first emotions:

"All this time I lived in a hostel. Sometimes it was difficult to work through MS Teams and Zoom. The teachers met halfway - they understood that it was hard for us, as well as for them. There are three of us in the room. To study, I went to the reading room - it is convenient there, and the Internet connection is good. Between the lessons, I went in for sports to take a break. I sing in the Interclub studio "Rainbow" and in our free time we held online concerts.
What I missed most was talking to teachers. Full-time studies are much better. Education is not only listening to the teacher, but also communicating with them personally. It is important to feel emotions. Some of my friends flew to their homeland. We have started to study in class, while they are continuing remotely. I look forward to their return to meet in the classroom".
2nd year Master student of Linguistics, Faculty of Philology (Ecuador)

"I am glad that we have finally started to study in class. Remote study is, of course, convenient, but nevertheless it is inanimate communication, not those emotions. Basically, you feel differently. At home, you are relaxing and lazy, you understand that you don't have to get up in the morning, go somewhere, there is no fighting spirit. It is interesting to listen to the teacher in the classroom, I missed even those walls.
The hardest part was to study the "Concepts of Modern Natural Science" remotely. I've had problems with physics since school, I was not particularly good at it. When a teacher draws a diagram on an electronic board, and you sit and do not understand, at this moment there is not enough emotional support- you cannot push a classmate and ask for help.
I am studying Spanish, it was not so difficult at language classes. The teacher kept us in good shape throughout the lesson - she managed to make sure everyone was involved in the process".
1st year student of the Faculty of Humanities and Social Sciences,

"Emotions from the first day in face-to-face format are only positive. I was really looking forward to returning, tired of distance learning. So far, I am doing internship, study begins on Wednesday. I would like to see my classmates soon. Most of all I missed lessons, communication, lectures and teachers. Distance learning went smoothly, the teachers coped well, all classes were conducted accurately and on time. There are advantages to distance learning. For example, lectures can be delivered online. It's convenient. First, you save time. Secondly, the teacher explains theory to us, and we can ask a question at any time. Practical classes, of course, should be only at university".
2nd year Master student at the Agricultural and Technological Institute,

"Of course, I am very glad to come back. In medicine, training without practice is impossible to imagine. The first thing I did was going to the lesson on microbiology. Most of all I missed practice and manual skills. I will not say that distance learning was difficult for me. I just wanted to practice, we were deprived of it. There was not enough emotion and support. Offline is better because you can look each other in the eye!
In a nutshell about distance learning – it saves time and money to get to university, it is interesting - this is the first experience in many years of history. My feeling now - like on September 1. Most of all I want to catch up, get as much knowledge as possible, and practice. I think we can leave in online format those classes that do not require practice, some non-core subjects".
1st year student of the Medical Institute,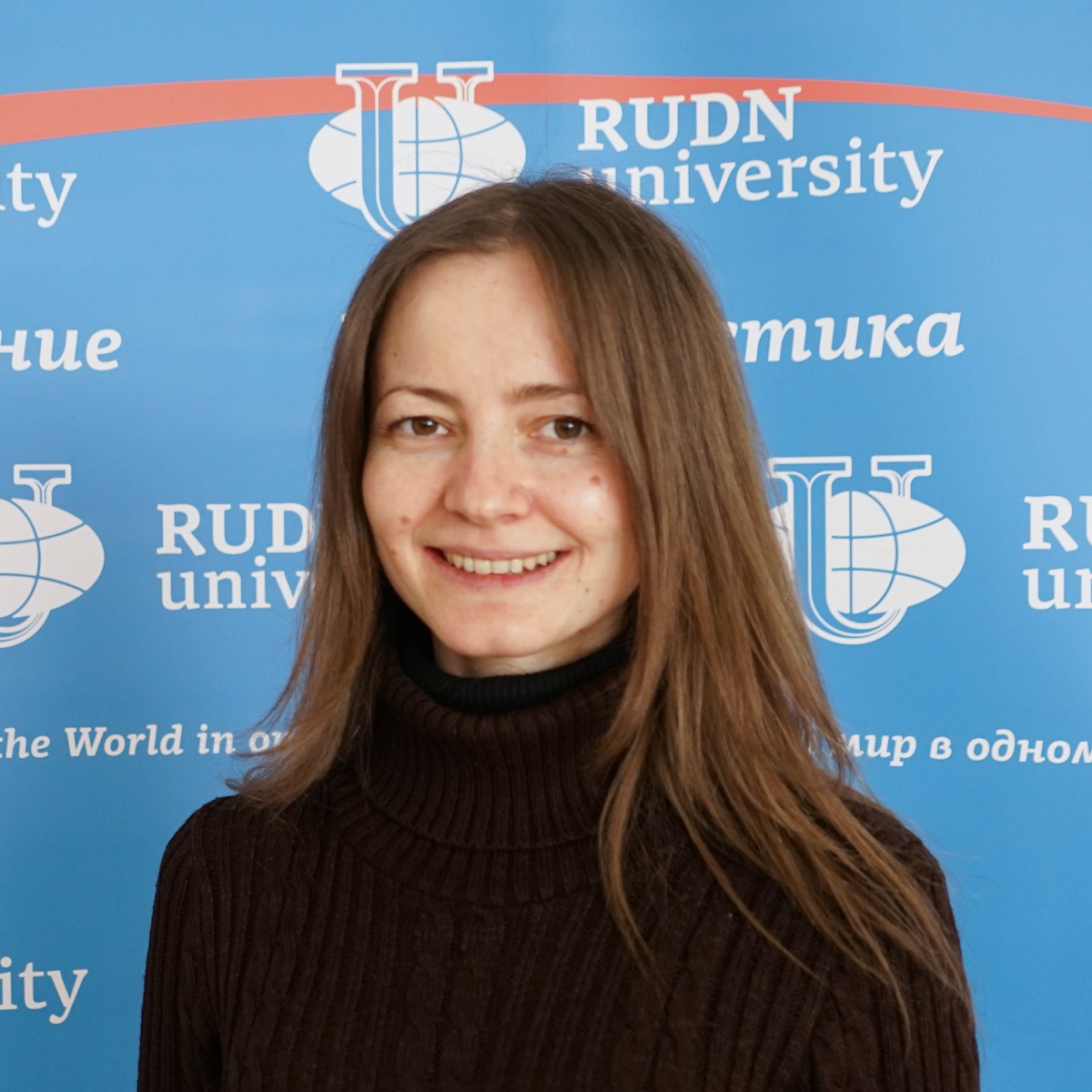 "I am delighted to be back at the university. I lacked energetic student life and communication with teachers. Most of all I missed my scientific advisor - Elena Nikolaevna Remchukova, she is an experienced professor. In general, I missed everyone. When I returned, the first thing I did was go to the pulpit. There have been no classes this semester yet, but I am already looking forward to the start of classes".
2nd year Master student at the Faculty of Philology,

"The first impressions of going offline are- it's fun and challenging. Most of all I missed my friends. During training, doctors need to touch everything with their hands, this is impossible remotely. There was a lack of personal communication with teachers, it's much easier to ask something offline. I missed biology the most because it comes easy to me. I also missed anatomy classes, but it's more complicated. Now I want to play sports and practice more. There were pluses in distance learning - I got enough sleep!"
1st year student of the Medical Institute,

"Today there are only positive emotions. It shows that everyone missed university. Online learning was challenging and unusual in the beginning, there are pros and cons. When you study remotely, you can afford to connect to the lesson right out of bed. At home it is difficult to concentrate, you get distracted and do not pay attention to the professor's words. When you are in the lecture hall, it is easier to listen and understand what is being said. Most of all I missed my scientific advisor - Maxim Andreyevich Nikulin. We have always had a good relationship, now I am writing a diploma paper with him".
4th year student of the Faculty of Humanities and Social Sciences, International Relations, (Angola)

"I missed most of all the friendly atmosphere, teachers and classmates. The Medical institute is generally not for remote format, it was morally difficult, there was no motivation. We have postponed all practice-oriented work, remotely there was only theory.
First of all I went to see my friends, we agreed to meet in advance to discuss the news. Then we went to look for our favorite teachers - Andrey Vladimirovich Kuchuk, who teaches anatomy, and Olga Olegovna Gighani, biology. I really missed RUDN University. The hardest part was in the classroom on anatomy, because you need to study it in practice, on dummies, and online you just look at a picture. But there are pluses - I got enough sleep!"
1st year student of the Medical Institute,

"The impressions from coming back are good. It's nice to come back to the classroom, to see the teachers and classmates. Now we can work more efficiently and more productively than when you see an avatar and talk to a computer. I like to study face-to-face more, because it is easier to learn languages. I study Spanish and English. Most of all I missed the language teachers - Tamara Alievna Zapata Ruiz and Monika-Natalia Laurensovna Wagner".
1st year student of the Faculty of Humanities and Social Sciences,

"I am very glad to see my classmates. The first thing I did was go to the main building to meet my friends. Most of all I missed lessons, teachers and anatomy. Anatomy was difficult to learn remotely. In general, distance learning was difficult, I did not feel at ease at the beginning".
1st year student of the Medical Institute,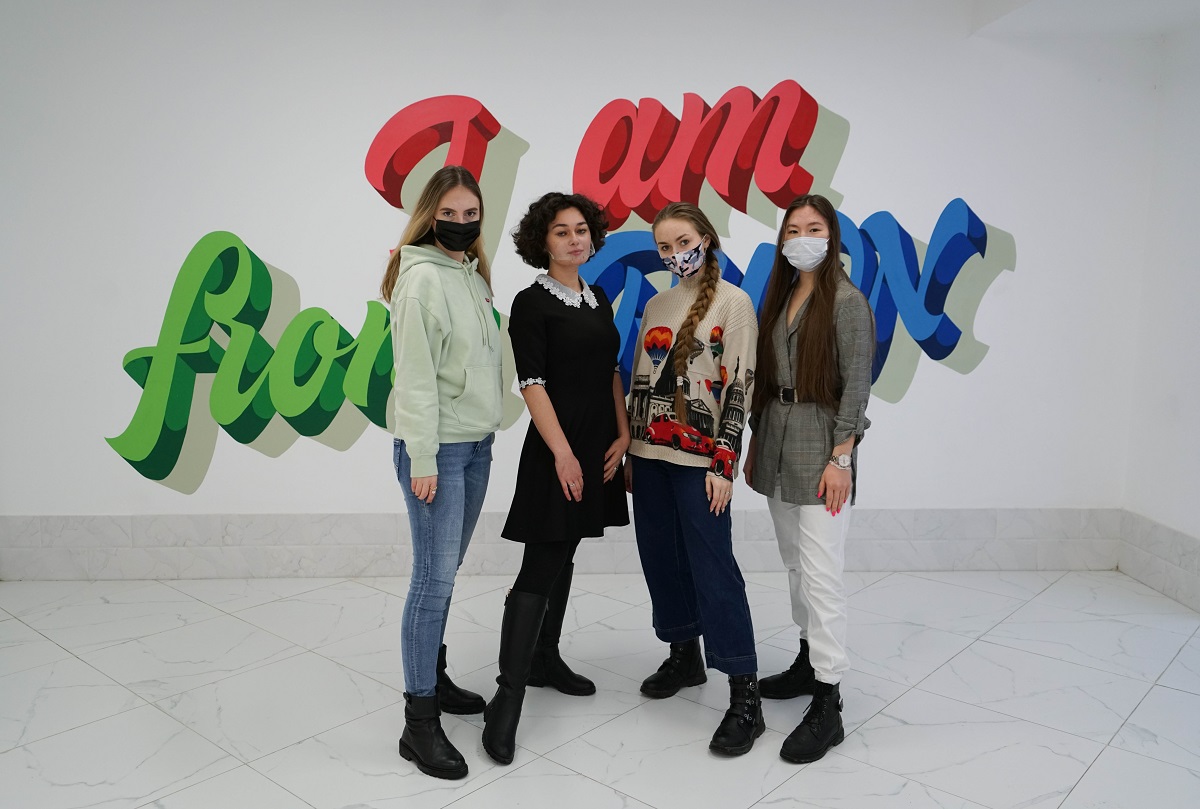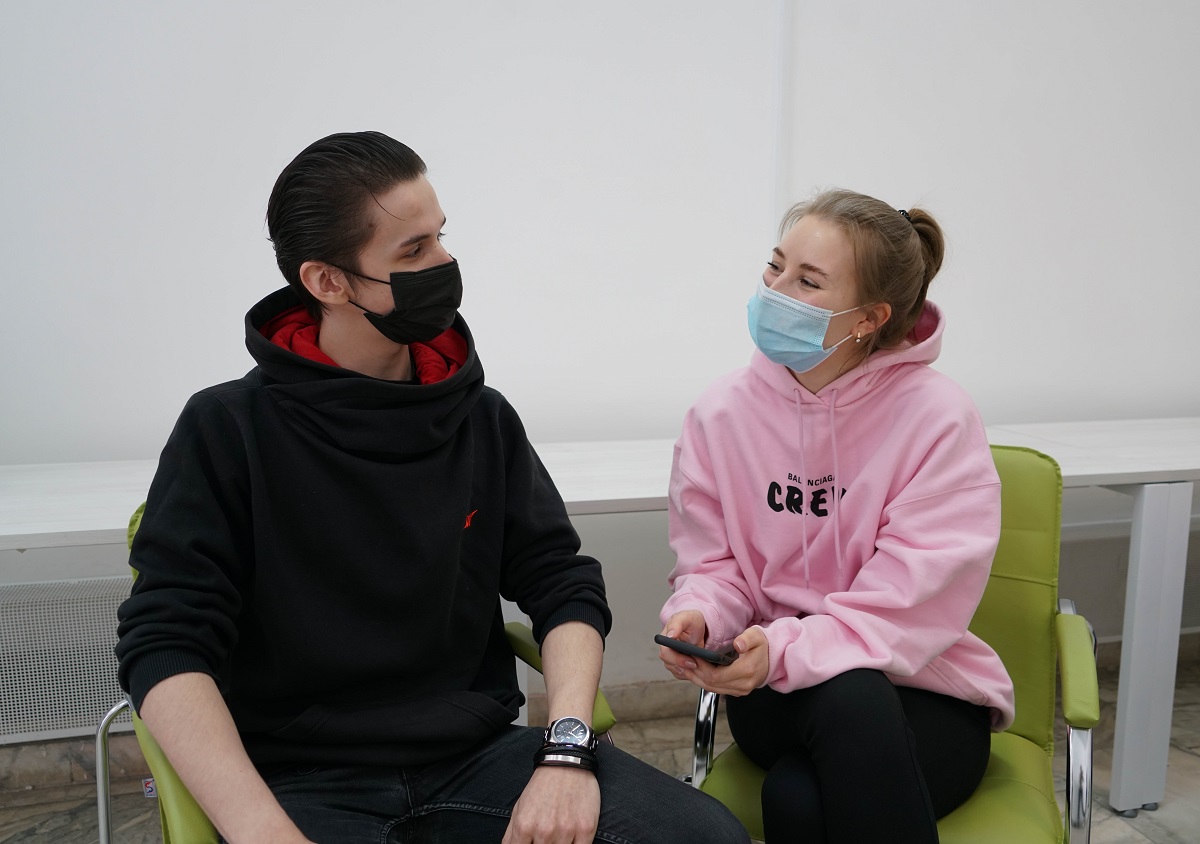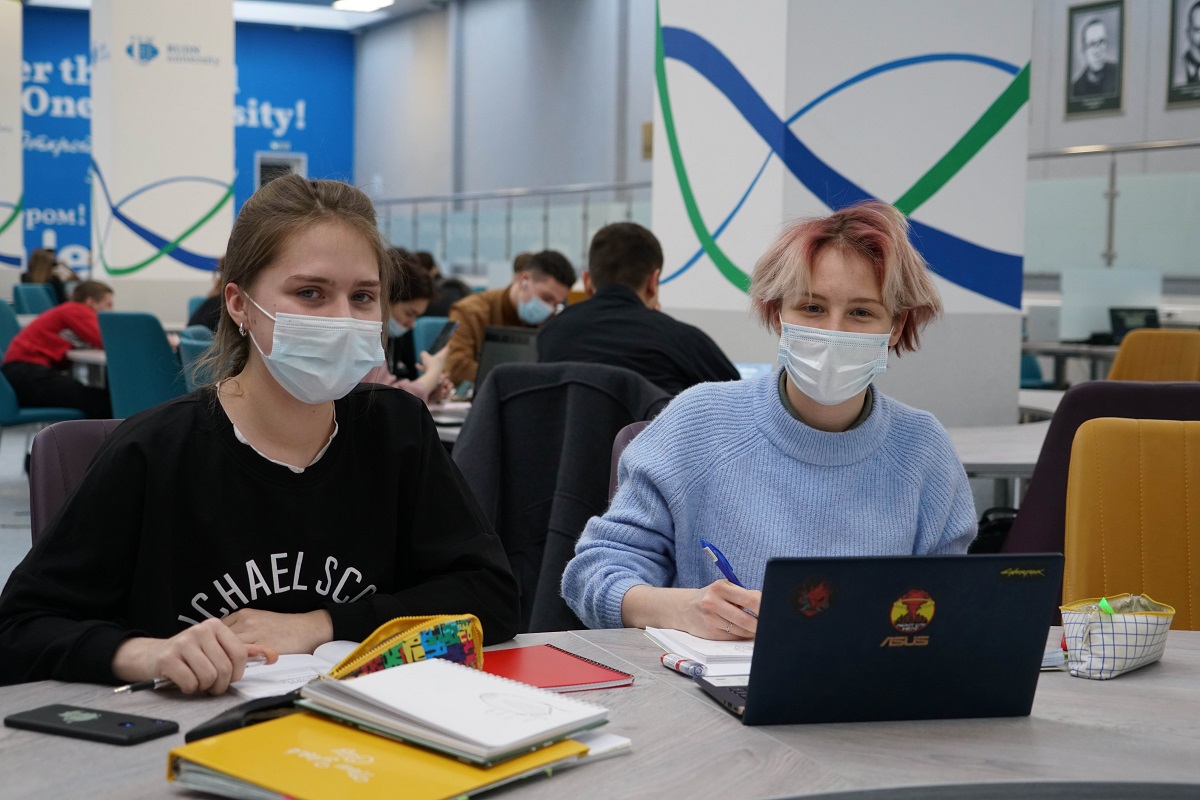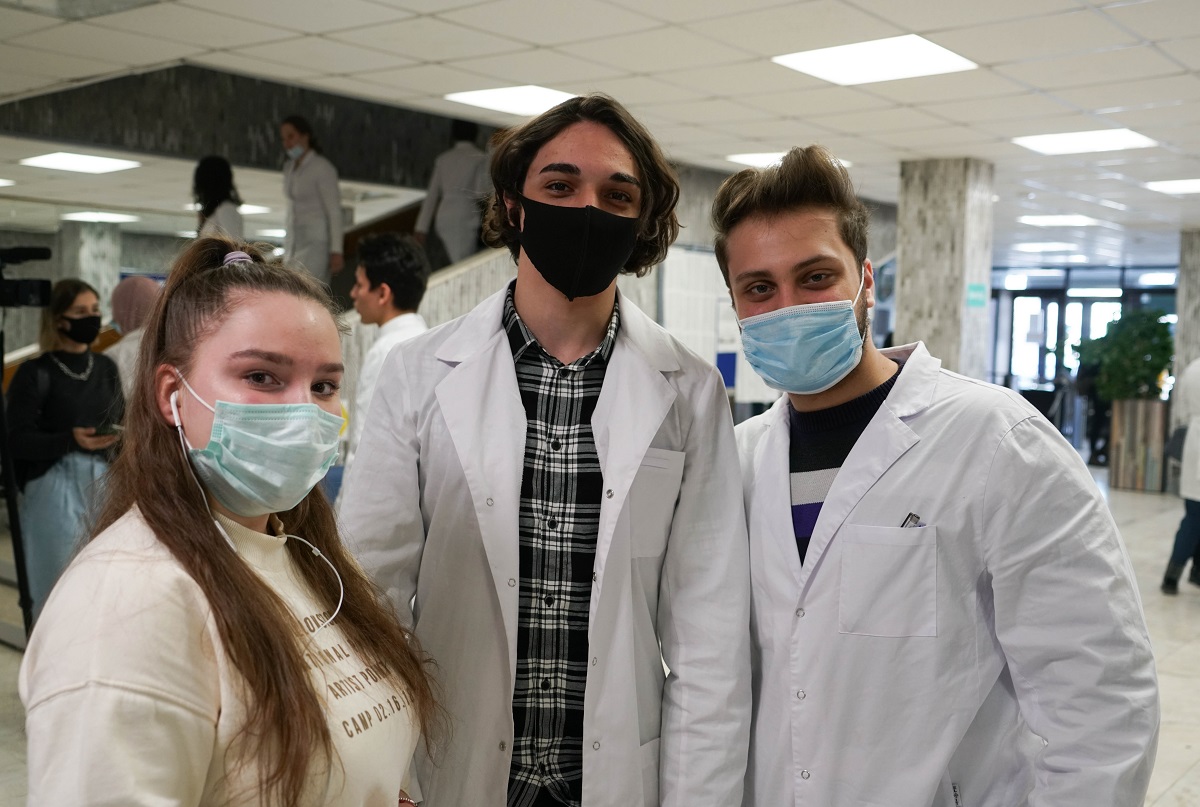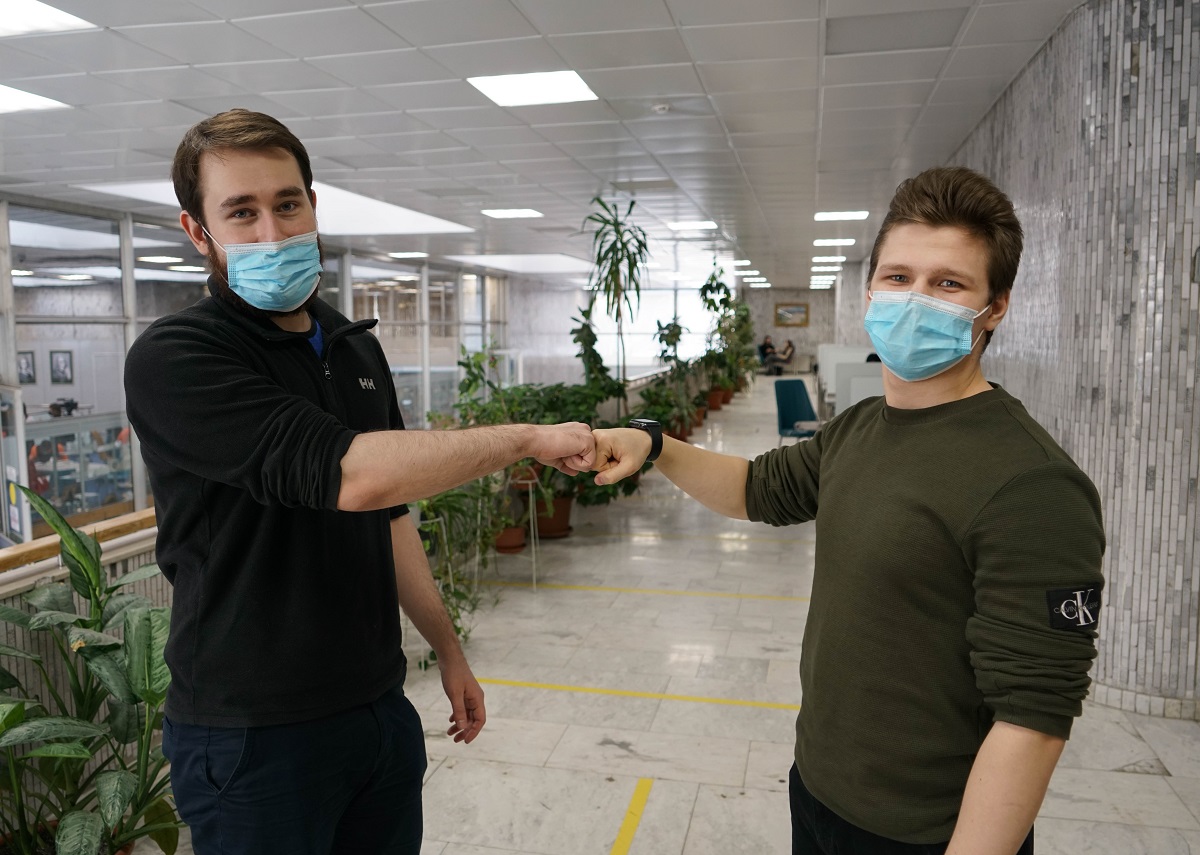 Education
11 Sep
Masters of the Russian language, the stage is yours! Four RFL students from RUDN go to Armenia, Kyrgyzstan and Argentina to teach Russian
Education
22 Aug
RUDN mathematicians win silver and bronze at the International Mathematics Competition for University Students 2023
The XXX International Mathematics Competition for University Students 2023 has ended in Bulgaria. The competition brought together 393 of the strongest students from 40 countries, including Singapore and Indonesia, South Africa and Algeria, Mexico and Colombia, Spain and Norway. RUDN mathematicians won silver and bronze.
Education
06 Jul
"Gold" and "Silver": future ecologists of RUDN University bypassed 48 participants in the International Interpreting Competition
The third-year bachelor students in Ecology and Nature Management Shkopkina Angelina and Mustafina Kamila who are also mastering the professional conversion course "Translator" at the Institute of Environmental Engineering not only had the opportunity to show all their language skills and abilities, but also to become the best in interpreting among 48 other participants in the International Interpreting Competition in Minsk (the Republic of Belarus).