Director of RUDN Scientific Center of the Joint Institute of Chemical Research is among the most cited scientists in the world
Luque Alvarez De Sotomayor Rafael, (Universidad de Córdoba), Director of the Scientific Center for Molecular Design and Synthesis of Innovative Compounds for Medicine is among the most cited scientists according to Highly Cited Researchers 2018.
Clarivate Analytics is the world leader in scientometric analysis. For the fifth time the company has published annual lists of the most influential researchers, basing on citations in the Web of Science database. On the list are 1% of researchers who were best quoted in their field over the past year.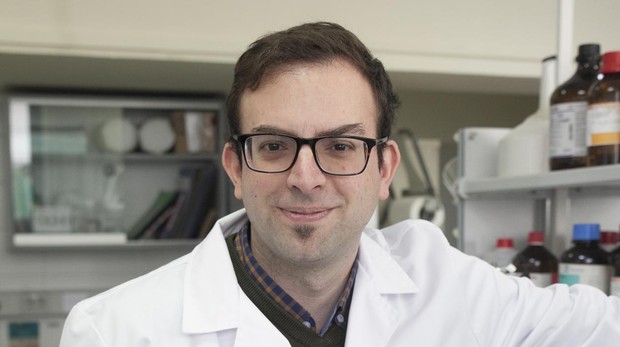 Science
25 Nov
RUDN chemists have found an effective catalyst for the synthesis of raw materials of the chemical industry
RUDN chemists have proven the effectiveness of metal complexes for catalysis of cyanhydrin production — substances important for the chemical industry. Chemists managed to achieve 96.3% of the reaction efficiency.
Science
17 Nov
RUDN University Chemists Obtained an Unusual Planar Nickel complex exhibiting Magnetic Properties
RUDN University chemists obtained a metal-containing complex with an unusual planar architecture. The unexpected structure was formed due to the spontaneous fixation of carbon dioxide from the air during the reaction. This compound exhibits unusual magnetic properties (spin glass behaviour). This can be useful for creating memory storage devices.
Science
14 Nov
RUDN chemists have shown how a new antitumor drug interacts with blood proteins
RUDN chemists investigated in detail the molecular mechanism of interaction of the newly created antitumor drug with blood proteins. The results will not only allow us to judge the effectiveness of the drug, but also are of interest from the point of view of understanding the mechanisms of action of such drugs.