RUDN professor Ricardo Valentini awarded a medal in physics and natural sciences of the National Academy of Sciences of Italy
RUDN professor Ricardo Valentini, Head of the research laboratory "Smart Technologies for Sustainable Development of Urban Environment in the Conditions of Global Change" was awarded a medal in physics and natural sciences of the National Academy of Sciences of Italy. Founded in 1782, the National Academy of Sciences (also known as the Academy of the Forty (XL)) is one of the oldest and most prestigious scientific organizations in Europe. The mission of the Academy is to promote the development of scientific knowledge in the field of mathematics, physics and natural sciences. Since the end of the 18th century, the Academy has awarded a medal for the most outstanding scientists' contribution to science in selected disciplines. At different times among the academy's awardees were such world-famous scientists as Amedeo Avogadro, Niels Bohr and Albert Einstein
The award ceremony took place on May 10, in Rome. The Academy highly appreciated the contribution of Riccardo Valentini to the development of biogeochemistry research of forest ecosystems, metabolism and energy in natural and anthropogenic ecosystems, and analysis and modeling of climate change. At the turn of the century, when the issues of global climate change became particularly relevant, R. Valentini headed the largest projects of research on greenhouse gas flows in Europe, Africa, the USA: EURASIA-NET, CARBOEUROFLUX, CARBOEUROPE, CARBOAFRICA and CLIMAFRICA. In the late 90's, he became one of the initiators of the global monitoring network FLUXNET, the data of which are still the base of forecasting climate change on the planet. In 2005, R. Valentini became one of the founders of the Mediterranean Climate Change Center - currently the largest center of applied research in the field of adaptation of ecosystems to global changes in Western and Southern Europe. In 2007, for scientific achievements R. Valentini was awarded the Nobel Peace Prize as part of the Intergovernmental Panel on Climate Change (IPCC), and in 2015 - the Ernst Haeckel Prize of the Federation of European Environmental Associations, considered the most prestigious scientific award in the field of ecology. According to "Thomson Reuters" R. Valentini is one of the most quoted scientists in the world (188 publications in Scopus and WoS, H-index 59). At present R. Valentini continues active research work at the laboratory "Smart Technologies for Sustainable Development of the Urban Environment in the Conditions of Global Change", elaborating a network of high-frequency monitoring of the state of green plantations "Smart Urban Trees", whish is due to be tested in experimental sites in Moscow already this year.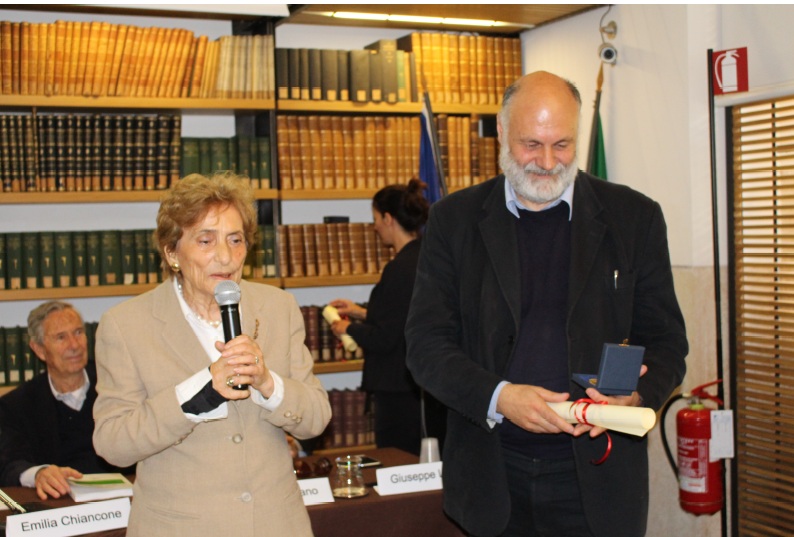 Science
11 Aug
RUDN University doctors evaluated the effectiveness of hernia treatment with a mesh endoprosthesis
RUDN University doctors have followed the recovery of patients after the treatment of a postoperative hernia using a polypropylene mesh-endoprosthesis.
Science
09 Aug
RUDN University mathematician named the main problems of autopilots when detecting pedestrians
A RUDN University mathematician with colleagues from Egypt, Saudi Arabia and China has collected the latest research in the field of deep learning for detecting pedestrians for vehicles with autopilot. The authors identified weaknesses and outlined targets for further research.
Science
07 Aug
RUDN engineer propose a green split system in houses using ground warmth
A RUDN engineer with colleagues from Iran proposed a new model for cooling and heating indoor air using soil energy. This eco-friendly approach is completely harmless and allows you to change the air temperature by 21%.