Chimuka Singuwa — graduate of "International Affairs", Mayor of RUDN University campus and just a cool guy from Zambia
RUDN campus is a city within a city. Every city has a Mayor and RUDN University campus has one too. A graduate of the Faculty of Humanities and Social Sciences, Chimuka Singuwa from Zambia served as the chairman of the campus for 5 years. Read his story in the interview.

How did you start your journey in RUDN?
I entered RUDN preparatory faculty in 2014. I had a choice — to go to study in China or in Russia. My uncle, a graduate of the Engineering academy of our university with a degree in Construction, advised me to choose Russia. "RUDN is something more than just a university," he said. Here, people from 160 countries get not only knowledge, but also experience, hundreds of acquaintances, friends from all over the world who together make the world a better place.
What was the first thing you saw in Russia, Moscow and RUDN?
When I arrived in Moscow, it was snowing and it was magical. I've only seen it on TV before. I still remember these emotions when I touched the snow.
The campus is a city within a city, you are the Mayor of this city. What is the mood on RUDN campus? What do you like most here?
There is almost everything you need on the territory: a polyclinic, a police station, a bank, sports and cultural centers, cafes, restaurants and hairdressers'. A real student fairy tale. One of the most useful aspects of participating in campus life is that it gives you the opportunity to develop skills that you would not have received anywhere else. These are leadership, teamwork, communication and priorities identification. Most of all I love students from different countries, their culture and customs, and, of course, our beautiful dormitories. I have made a great contribution to RUDN Campus Council during 5 years, our campus is now one of the best in Moscow.
You have been studying international relations for 6 years. Why did you choose this major?
"International Relations" major allows you to deeply understand global problems. These are intriguing and important issues that include economics, culture, education and political science, studying their role in society.

What is the problem in your country that you would like to solve as a professional?
Despite the encouraging economic development that has been observed in many African countries, widespread poverty and inequality continue to prevail. Health and education indicators are among the lowest in the world, and the continent's population does not have sufficient access to sanitation and safe drinking water.
In Zambia's fragile economy, weak institutions make it difficult to deal with the disaster, Covid-19 and other serious problems that affect the country. Youth unemployment and underemployment threaten social cohesion and inclusive development. This, combined with limited access to quality education, health, nutrition, technology and innovation, hinders the growth of Zambians and their entry into the areas of production and competitiveness with higher added value. Failure to address these challenges could deprive an entire generation of Zambians of the opportunity to develop their potential, break out of poverty and support the country's course towards inclusive growth and economic transformation.
Are grades important to you?
Applicants who have just entered the university are often told that these will be the best years of their lives. And it really is! But the student years are sometimes a struggle, loneliness and anxiety, which is absolutely normal. Grades are a motivation for learning, they create a tense and competitive environment. Sometimes high scores become more important for students than learning, but this is the only effective way to involve students in their studies.
Five necessary skills for an "International Affaires" student?
Communication;
Cultural awareness;
Analytical skills;
Negotiation skills;
Language and communication skills.

Do you have a plan for the next three years?
I have several ways. The first is to return to my native country and build a career in the Ministry of Foreign Affairs of Zambia. The second one is to work at the Embassy of Zambia in Russia — during my training I had an internship there. The third is to build a career in the Embassy of Zambia in the Czech Republic or Norway. I am familiar with these countries. While studying at RUDN, I went to study economics in the Czech Republic (Charles University) for one semester. I spent two months in Norway at a youth forum. It's too early to start a family, I'm not ready yet. My career is in the first place now.
Finish the sentence:
I love RUDN for my knowledge, familiarity with other cultures, confidence and experience that will help me make the world a better place.
Three people who influenced you and your student years.
Guisse Kalidou (Chairman of RUDN Campus Council in 2013-2017) Thanks to him, I became the Mayor of RUDN campus. My first year as a chairman was very difficult. I didn't know much about the university administration, and it was hard for me to solve the problems that students had. Kalidou always supported me and said: "No matter what you do, people will always talk about you. Someone will always question your opinion. Someone will always doubt you. So just smile and make a choice in the interests of the students."
Lyudmila Vasilyevna Ponomarenko (Deputy Dean for International Affairs of the Faculty of Humanities and Social Sciences, Professor of the Department of Theory and History of International Relations) I really liked studying, learning more about my specialty. My supervisor, professor Ponomarenko pushed me to write scientific articles (now I have several of them). As a result, I liked this case, and I decided to delve into science.
Ekaterina Nikolaevna Shakun (Tutor of the Department for Work with Students) Ekaterina Nikolaevna always helped to organize events in RUDN Campus, provided us with the necessary props. With her help, I organized a lot of events, we solved the problems of hundreds of students together. She is very nice and always ready to help.
In Russia I learned never to give up, never give up trying to achieve something, and never stop hoping. Russia is a country of opportunities.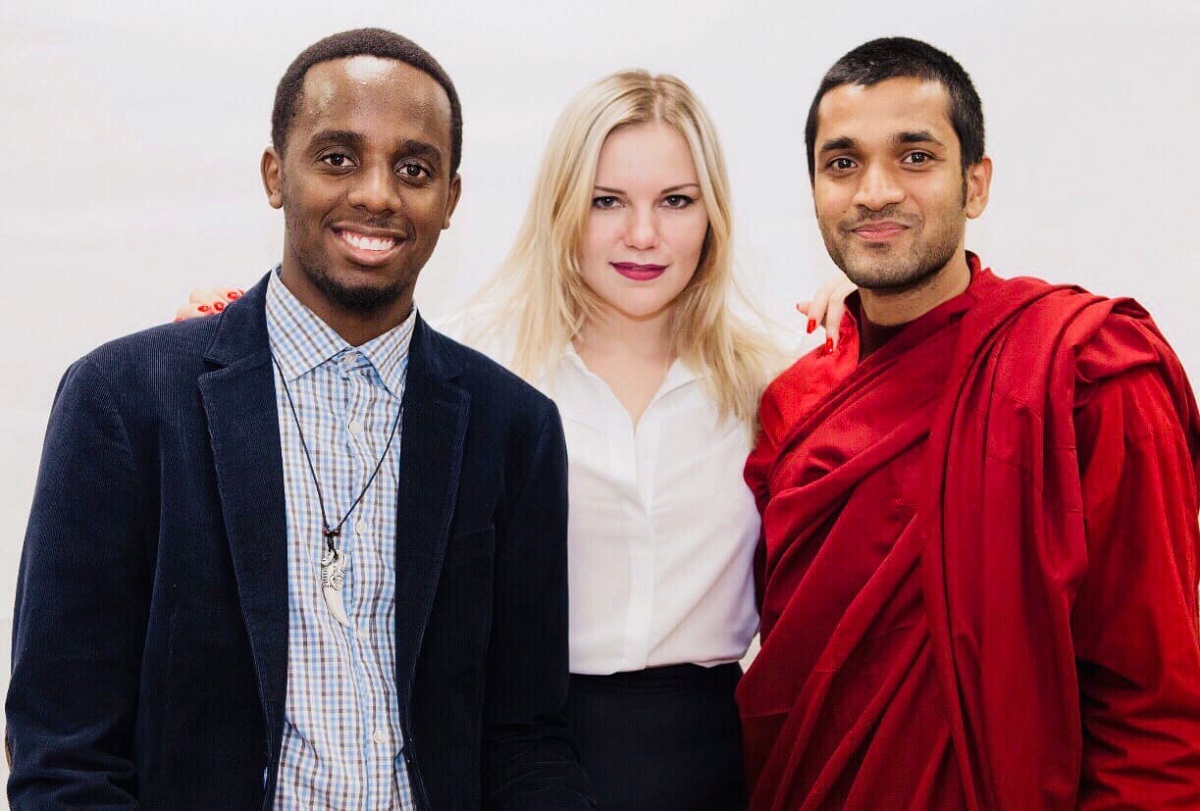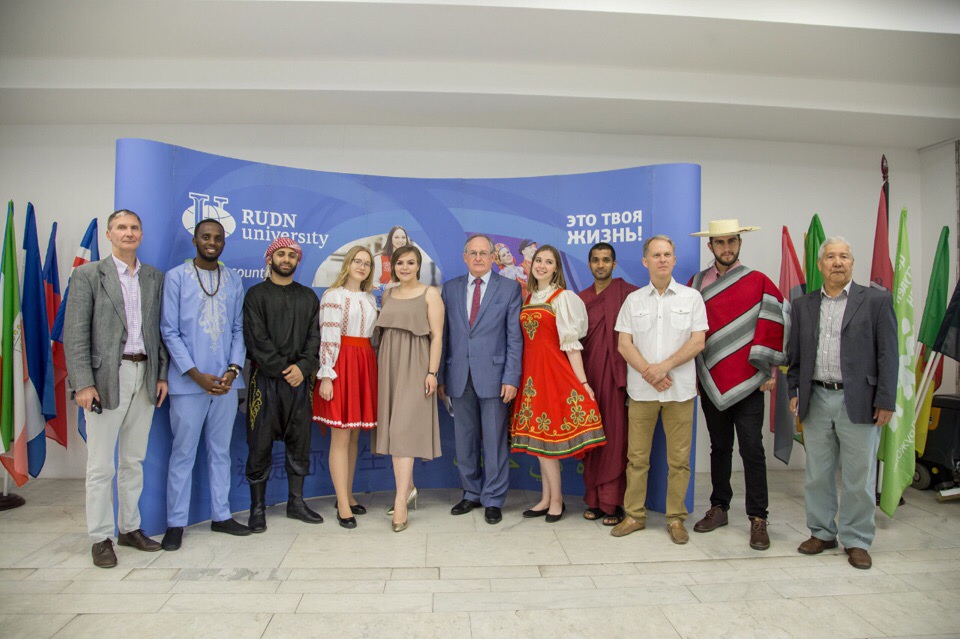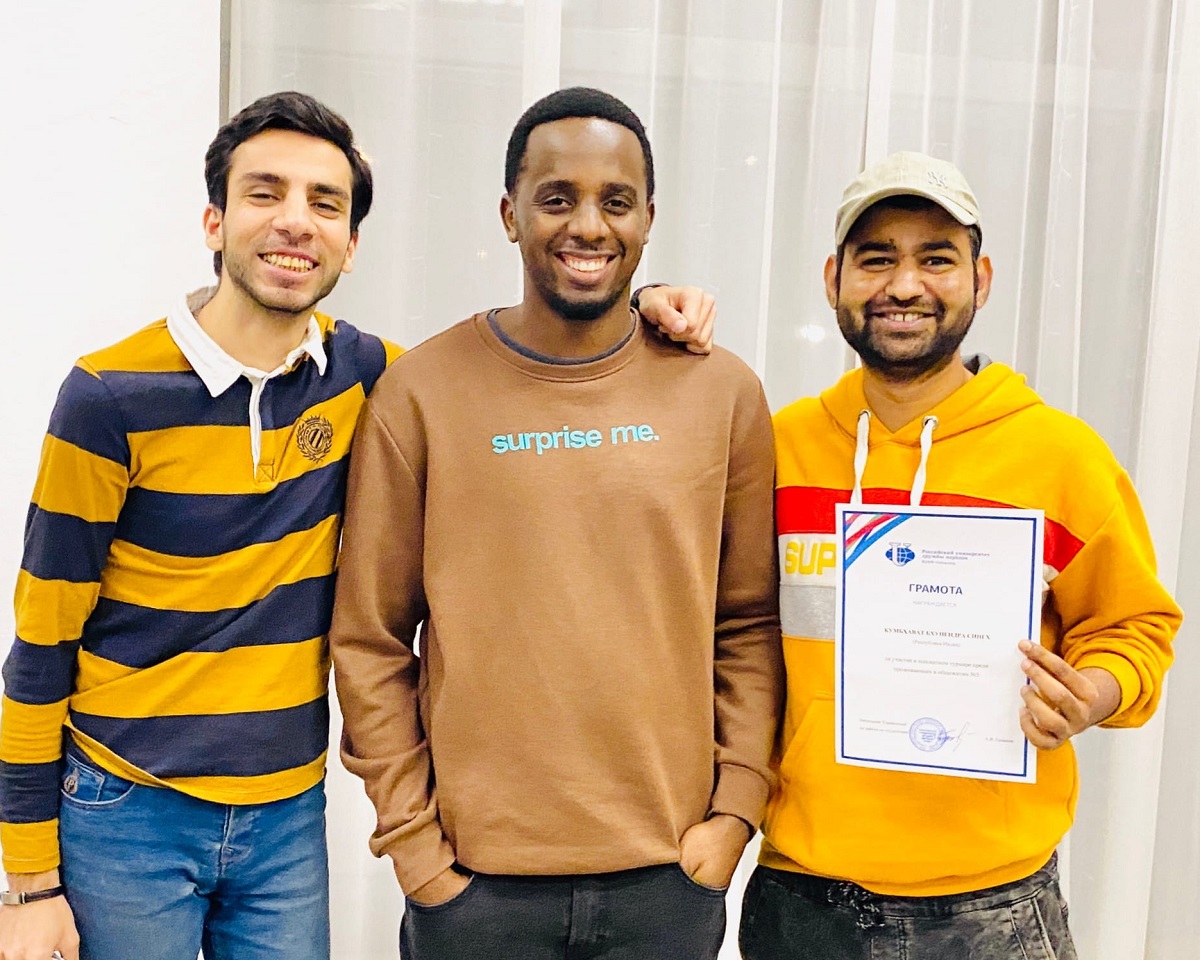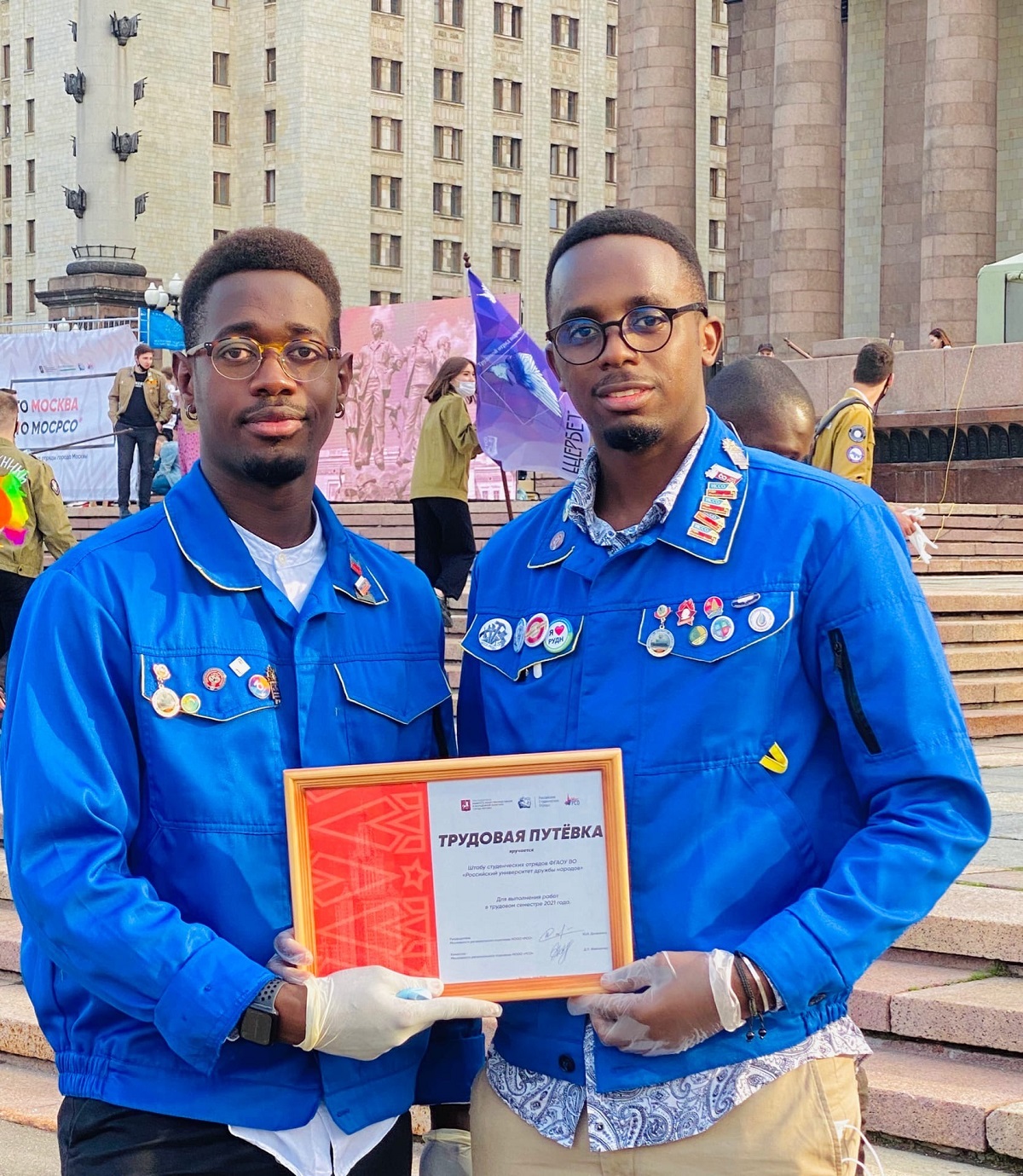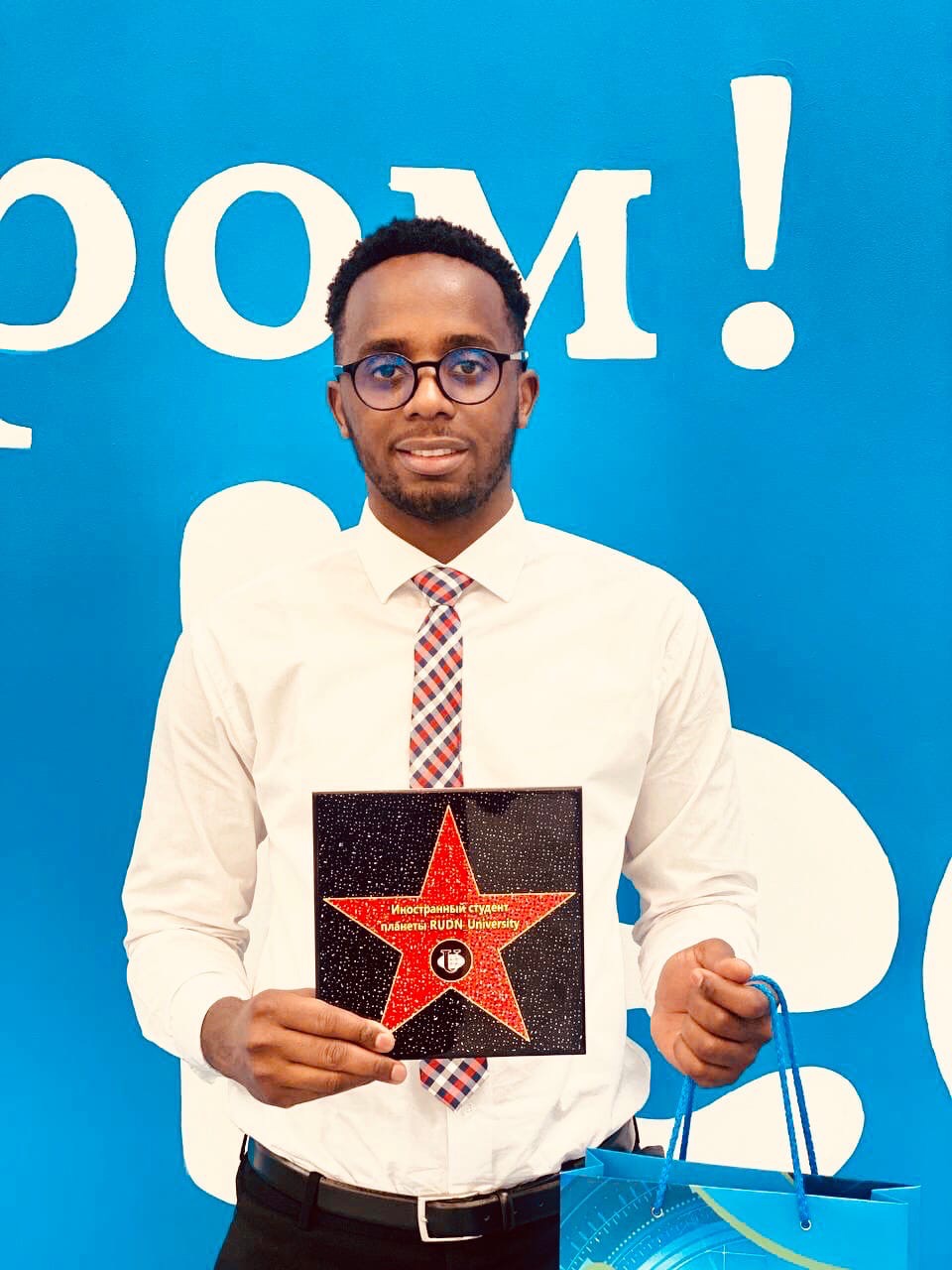 Alumni
19 Jul
"I came to Russia to study and return home to develop Cameroon," Tatiana Dense Koussi, graduate of RUDN Academy of Engineering
In 2019, Tatiana founded the Youths Make a Difference (YMD) International Youth Organization. It's been over a year since the last interview. She graduated from the university with a degree in Technical Systems Management, returned to Cameroon and signed a memorandum of understanding with the Ministry of Youth Affairs. Read the iterview to find out what has changed.
Alumni
10 Jul
"The Russian language turned out to be more difficult than I expected. Prefixes are a real nightmare": Anton Borodin, the best financier graduate from Finland
How finances and furniture are connected, why Russian prefixes terrify a foreigner and where they cook the most delicious shawarma – read an interview with Anton Borodin, the best graduate of the Finance and Credit program from Finland.
Alumni
03 Jul
"I dream of developing a drug against blood cancer" — Yulia Romanchuk, the best pharmaceutical graduate from Belarus
Read about how to fall in love with chemistry and not get out of the laboratory, eat berries during practice and survive classes in physics in an interview with Yulia Romanchuk, the best graduate at Pharmacy.