"China is all about technology, wisdom and culture" — Alexandra Lavrushina, graduate of the Faculty of Humanities and Social Sciences of RUDN University
Alexandra is a sociologist and Sinologist. She tells us the secrets of learning Chinese, breaks down stereotypes about the Chinese keyboard and shares what she learned after living in China for several years.

What are your impressions from a trip to China?
I studied at the preparatory faculty for a year — before, Russian students also studied there before starting major. And it was my first time in China. At that time, I knew about 1,100 hieroglyphs. We went to Beijing Foreign Studies University (BFSU) for five weeks. Then I realized I didn't understand anything. Two years later, I went on an exchange to Shandong University (SDU), and even then it took about 6 months to "open my ears" to adapt to the speed of speech. Naturally, everything wasn't like it was described in the textbook at all. I didn't have enough practice and communication. Chinese is difficult — it has 4 tones and more than 50 dialects. We studied the northeastern language — "Putonghua" — this is the language of the media, the main one. But in the city of Jinan where I was studying, there were different dialects, so it wasn't very easy to communicate. The listening part was especially difficult for passing the exam. Only six months later I realized I could finally "hear" the language.
I have been to China more than three times. I've lived there totally about 4 years.
How did you get to RUDN University?
I did prepare, attending courses and studying with tutors. For me, RUDN is firstly a family thing since my dad was also studying here. I was living nearby and studied at a Korean school in Belyaevo. I have always liked that international atmosphere very much. This is the second reason why I chose RUDN.
Do you remember anything from the Korean language?
Now I can read and say simple sentences. I think I still have the skills to play traditional instruments, drums, and I also studied Korean dances.
How are things going with English and Chinese now?
My level of English is Intermediate and my level of Chinese is HSK 6. This is the Chinese language proficiency test for foreigners, like the IELTS test in English. There are six levels and I have the sixth one. HSK 6 was required for a Chinese master's degree which I was getting at Shanghai International Studies University (SISU); you are obliged to pass it to get your diploma.
How much time does it take to learn Chinese?
In case of Chinese studying never ends — it continues throughout your life. You'll learn something new every day, because the language is constantly developing. You need to constantly study to be in trend and on the same page with Chinese people.
Who was it easier to communicate with when you were in China — with young or older people?
I was mostly communicating with my people my age, students of my university because we were frequently meeting during classes. But mentally it was easier for me to communicate with people of the older generation. They still remember the USSR and old China. They know Soviet culture, songs and literature — we remember them too. The younger generation is not into that at all.

Were you working in China? Why did you return to Russia?
I managed to both study and work in Shanghai. But at some point I thought that one could build a good career in Moscow with your knowledge of Chinese language. And I was right. Experience proved there were more job opportunities in the capital. I enjoy living here, but I love traveling on long business trips to China as well. My work is directly connected to the Chinese language. After returning home I started working for a Chinese company. This company is focused on the construction of oil trunk pipelines such as Eastern Siberia — Pacific Ocean (ESPO). It was my first steady job Moscow after graduating from RUDN University, and therefore it was even more interesting to get into it — like a small China inside Russia. 50% of employees were Russian and 50% were Chinese. I was communicating on two fronts. Then I participated in the development of short-term programs "Understanding Russia" for Chinese entrepreneurs at the SKOLKOVO China Unit. Now I'm working in the marketing department of graduate programs at the same SKOLKOVO business school. My activity has always been related to the Chinese language.
Why did you choose Chinese?
I was influenced by Asian culture. All important events in life happen by chance, and mine is no exception. I enrolled in the "Sociology" course in the Oriental department, choosing between Arabic and Chinese. It wasn't a tough choice for me. The Korean language I studied at school is very different from the Chinese language. The Korean language has an alphabet and the Chinese does not — there are only hieroglyphs. But in Korean, a certain amount of hieroglyphs is used in some words, so I was familiar with Chinese. We were warned that this language was very difficult and we would spend much time learning it. Even after one year of study there should be no illusions that we would learn the language. For example, in grammar, when we finished one part of it and prepared for a higher level, the teacher would say to us: "Now forget everything that you learned before, we are getting to a new stage." We would often move from simple grammar to the more complex one. More serious Chinese began.
In any case, there are many advantages of learning Chinese — it's a memory improvement as in case of studying any foreign language, and also non-trivial thinking, because the Chinese language system is completely different. To memorize a hieroglyph, we use a system of associations. The hieroglyph consists of graphemes, each one carries its own meaning. For example, the hieroglyph "tangerine" (zhuizi). The first hieroglyph consists of three graphemes — a tree, a warrior and a mouth. How do you remember that "juizi" means "tangerine"? Memorize the story that the warrior plucked a tangerine from a tree and put it in his mouth. And so with almost every hieroglyph — you make up different stories to memorize them. It broadens the world view and thinking.
People say it's important to have an ear for music to study Chinese.
I think it is the motivation that plays a big role. If a person really wants to study, then it's worth starting. Having an ear for music brings many advantages, because there are 4 different tones in Chinese, it is quite melodic, and words meanings change accordingly to the tone. But it's not an indispensable condition.
Is it possible to learn other dialects?
It's possible to learn other dialects, but sadly there are not many good teaching materials. I've only seen materials for Shanghai and Cantonese dialects and I've never seen any study guides for other dialects. All provinces, cities, and villages have their own dialects. It is impossible to learn everything. But there are the main ones — the Northeastern (Peking) which is spoken by whole China, and also a home dialect. Everyone answers differently regarding the total number of dialects. For example, Aleksey Maslov, a Russian orientalist, distinguishes 9-12 dialects. And the Russian Sinologists living in China have named from 20 to 50 over the past few years. The Chinese themselves say that there are about a hundred of dialects. The total number of dialects, like the total number of hieroglyphs, has not been recorded.
Your favorite Chinese expression?
活 到 老 学到 老 (huódàolǎo xuédàolǎo) — "Live and learn".
What about your favorite hieroglyph?
Favorite one is the hieroglyph which is the most easy to write. Now I don't handwrite much like all Chinese youth. This is one of the contemporary problems of Chinese society, because the younger generation is forgetting the hieroglyphs. Everything is typed on telephones and computers — we type everything digitally. Chinese handwrite with mistakes — it's like our Internet language. As we write the word "happiness" in a broken language, we forget its correct way of writing. When I was in China, I saw an educational TV show. The main idea is that there are three participants with hidden hieroglyphs in front of them. They "open" hieroglyphs piece by piece and the one who first recognizes what kind of hieroglyph it is must write it, and then judges announce if this person is right or wrong. And the problem is that participants recognize the hieroglyphs, but they can't write them.
What is a Chinese keyboard like?
It's not as scary as most people tend to think. Usually people imagine it as a large keyboard the size of a table. In fact, everything is much simpler. There are several input methods, the most popular is through the pinyin system. This is the transcriptional system of the Chinese language. For example, we take the word "nihao" — "hello". The hieroglyph "nihao" consists of 5 letters, assembled in Latin pieces. But I need to know that "nihao" means "hello." After that I choose the hieroglyph I need. The keyboard offers to choose from hieroglyphs that have a similar sound. The second type is handwriting input. We can "draw" a hieroglyph, but we need to write it very carefully. This is good memorization training. There is also input through graphemes and keys. Graphemes are signs with a specific lexical meaning. And keys are the symbols which can be a single word or a part of a complex hieroglyph, there are 214 of them. All hieroglyphs are made of graphemes and keys that have a meaning
Do you have a global goal?
I would like to write a textbook for preschool children. There are almost no such full-fledged teaching materials. And there is a demand already — nowadays many parents want their children to learn Chinese. I think that my children will learn this language too.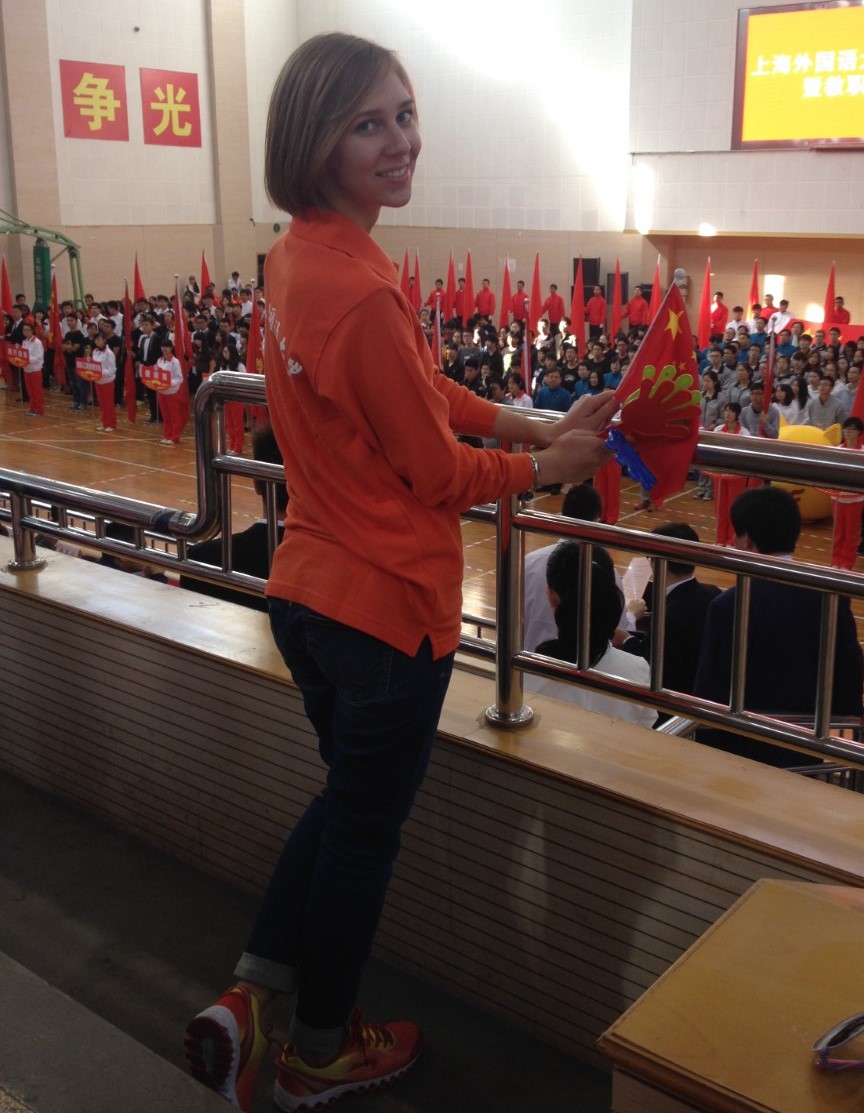 Your favorite Chinese expression?
活 到 老 学到 老 (huódàolǎo xuédàolǎo) - "Live and learn".
What attracts you in Chinese culture?
I feel very comfortable in China. I like communicating with people and talking in Chinese. Modern technologies are being developed there: e-commerce, digital money, contactless payment — it's all incredibly convenient. The thing in Chinese culture I like the most is wisdom. Local proverbs are called "chengyu" — these are set phrases and idioms which are alternatives to our proverbs and adages. They are living with "chengyus" which often reflect the truth. For almost every case they have their own proverb or adage. I like Chinese food, the continuity of generations and respect for the elderly which is pretty strong — just like in Korea. I wish I could bring that respect for elders into Russian culture, because the memory of generations and communication between families are important. For Chinese New Year (Spring Festival), the whole families unite together. Everyone comes to the house where they were born if their parents still live there. This gives rise to the big phenomenon of traveling in January-February. For example, you work in the south, but you have to return to the north for a holiday. Chinese people are traveling en masse. Often they travel to completely opposite directions and there are always problems with tickets that are needed to be booked six months in advance.
What is your favorite Chinese adage?
The phrase of Deng Xiaoping — a statesman after Mao Zedong, who had a great influence on China. He said very interesting things. For example, "It doesn't matter what color the cat is, as long as it catches mice" or "Cross the river, groping the stones." It's about going forward through trial and error, taking into account that circumstances are constantly changing. You need to be careful, but at the same time flexible to the changing conditions of life.
What inspires you?
Work. As physical space and also as a thought about what I am doing. Now I am engaged in the marketing of international MBA programs. I am inspired by going forward and creating something useful. Every time I go to work, I anticipate what awaits me; I have many interesting tasks ahead of me. My physical health inspires: when I feel good, my mood rises. I collect these thoughts, I thank the Universe for all good things in my life, and it inspires me for further accomplishments.
What habits did you acquire from the Chinese?
I've stopped drinking cold water. Only warm or hot, following Chinese medicine. If you pay attention to the Chinese tourists, everyone has a thermos full of water or brewed tea. They believe that plain boiled hot water is healing and healthy and cold water is harmful. It helps against bad moods, problems, colds, "everything". Basically, traditional medicine is related to everyday life — for example, going to bed early, not eating much spicy food, although spicy food is quite popular in China, but mostly in the South ... Recently I learned from one study that people began to eat spicy food more often due to stress and multitasking, supposedly it helps to tone up.
Of course, I've changed certain approaches to my work since we have very different cultures. You need to know and understand Chinese partners if you want to cooperate with them. It is not easy to arrange a meeting and conclude an agreement, and lengthy negotiations are also important. You need to know the culture, how the Chinese partners want to be met, which things they pay attention to. I learned these things while I was living in China. Even now I learn something new from my fellow Sinologists — how to maintain better communication, what gifts to prepare (Chinese have a special attitude towards gifts), what presentations and name cards should be like, how to meet guests...
What is the most important personality trait for a Chinese in a business partner?
Respect and understanding of their traditions and culture. This is the first thing the Chinese side will respect you for.
What is your life credo?
Do good. Achieve your goals!
What advice would you give to students who start learning Chinese?
Have patience. Sometimes you will want to give up everything. But if you still like it and have motivation, gain strength. Come up with all sorts of stories with hieroglyphs to memorize them. Talk to your Chinese friends to be ready before going on trip to China. RUDN University provides you with a great opportunity to find Chinese friends. I advise you to start with WeChat — this is a whole Chinese ecosystem: messenger, social network, buying tickets, ordering a taxi, games. Both practice of speech and theory are good. We have a strong teaching base, and if you combine it with practice, you get a wonderful Sinologist.
For reference:
Alexandra Lavrushina graduated from the Faculty of Humanities and Social Sciences with bachelor's and master's degrees in Sociology. She studied the double degree program as a translator of the Chinese language in the field of professional activity. She has been studying in China for several times as an exchange student. She started learning Chinese from scratch at RUDN University.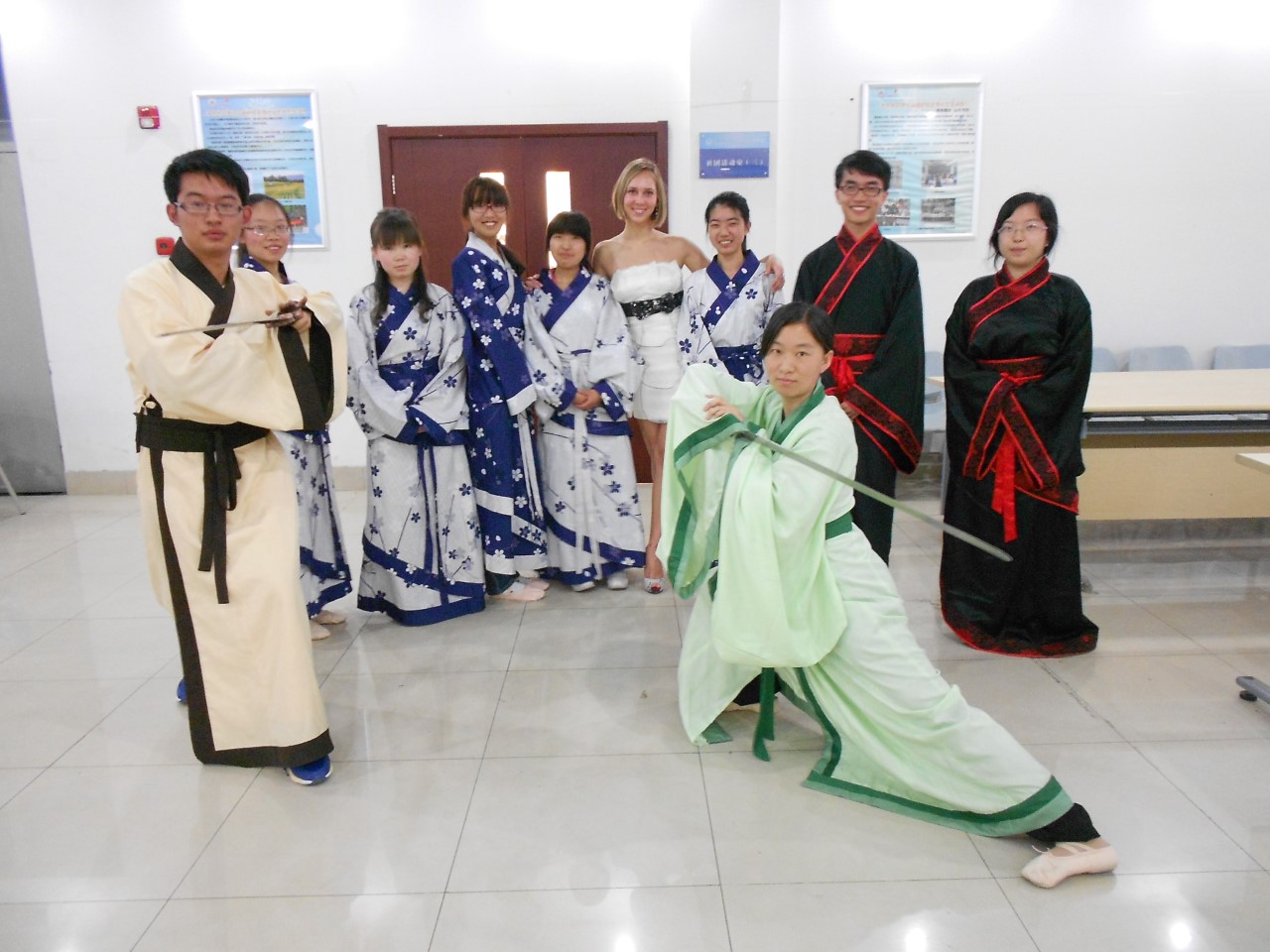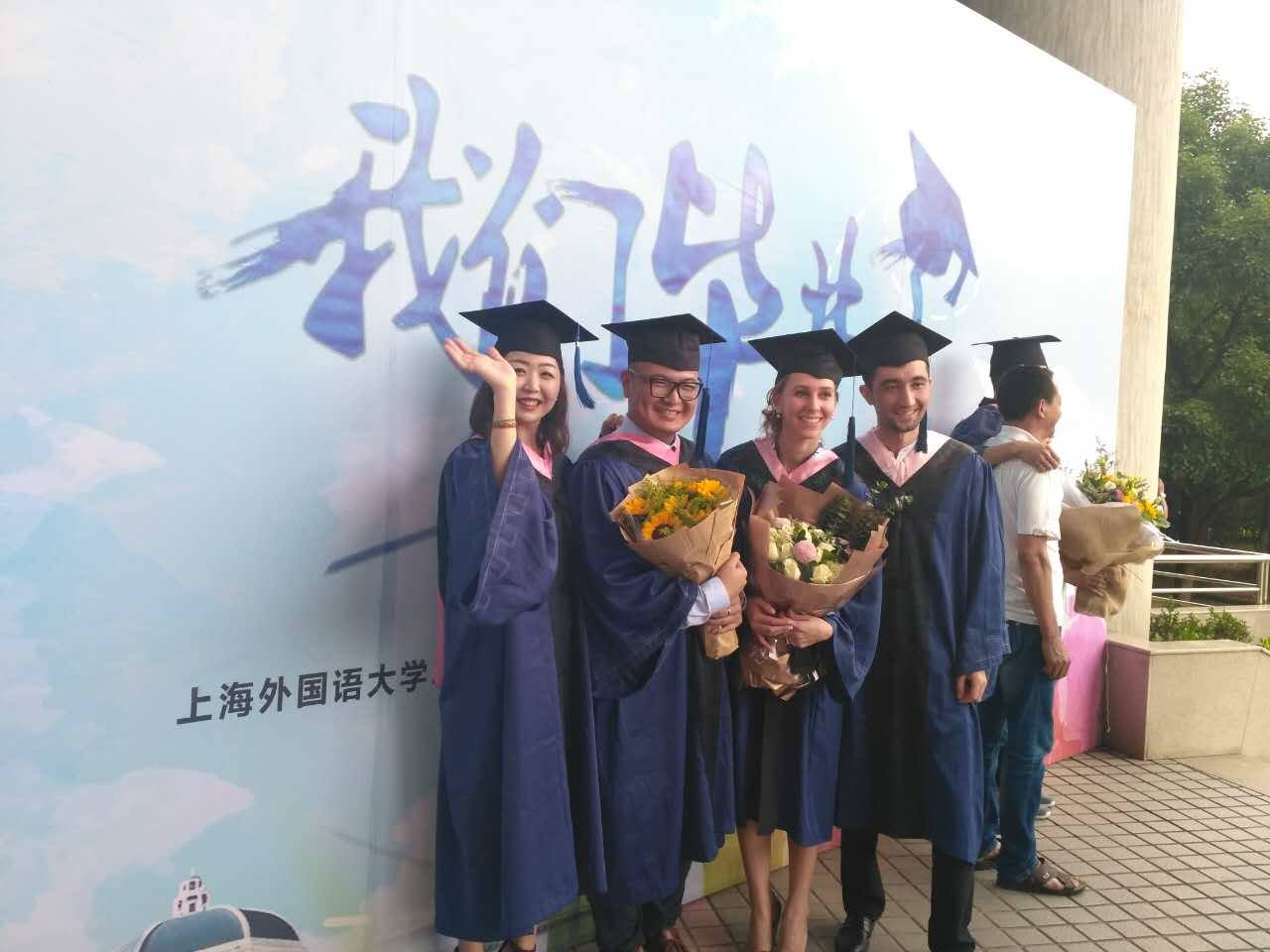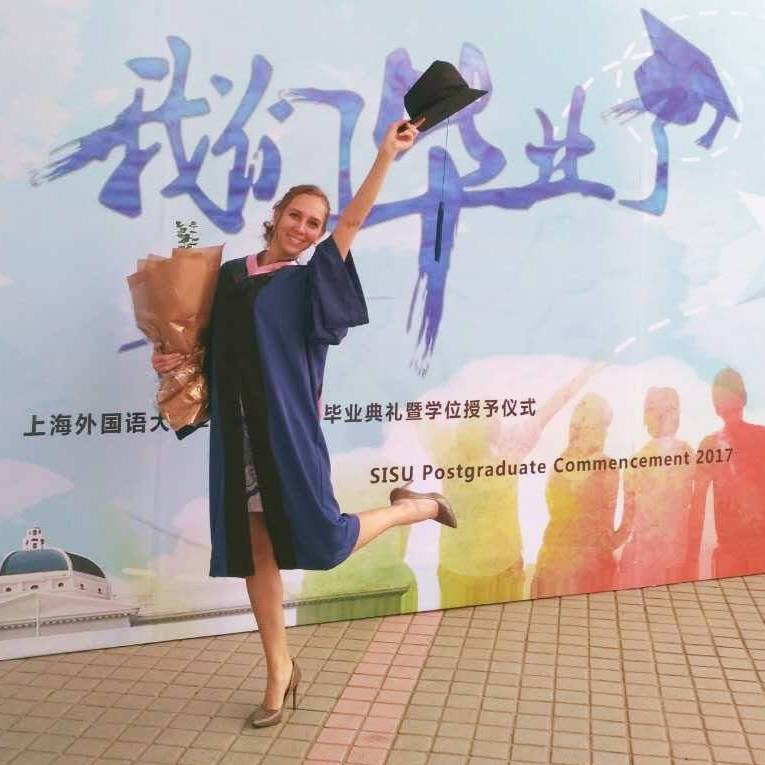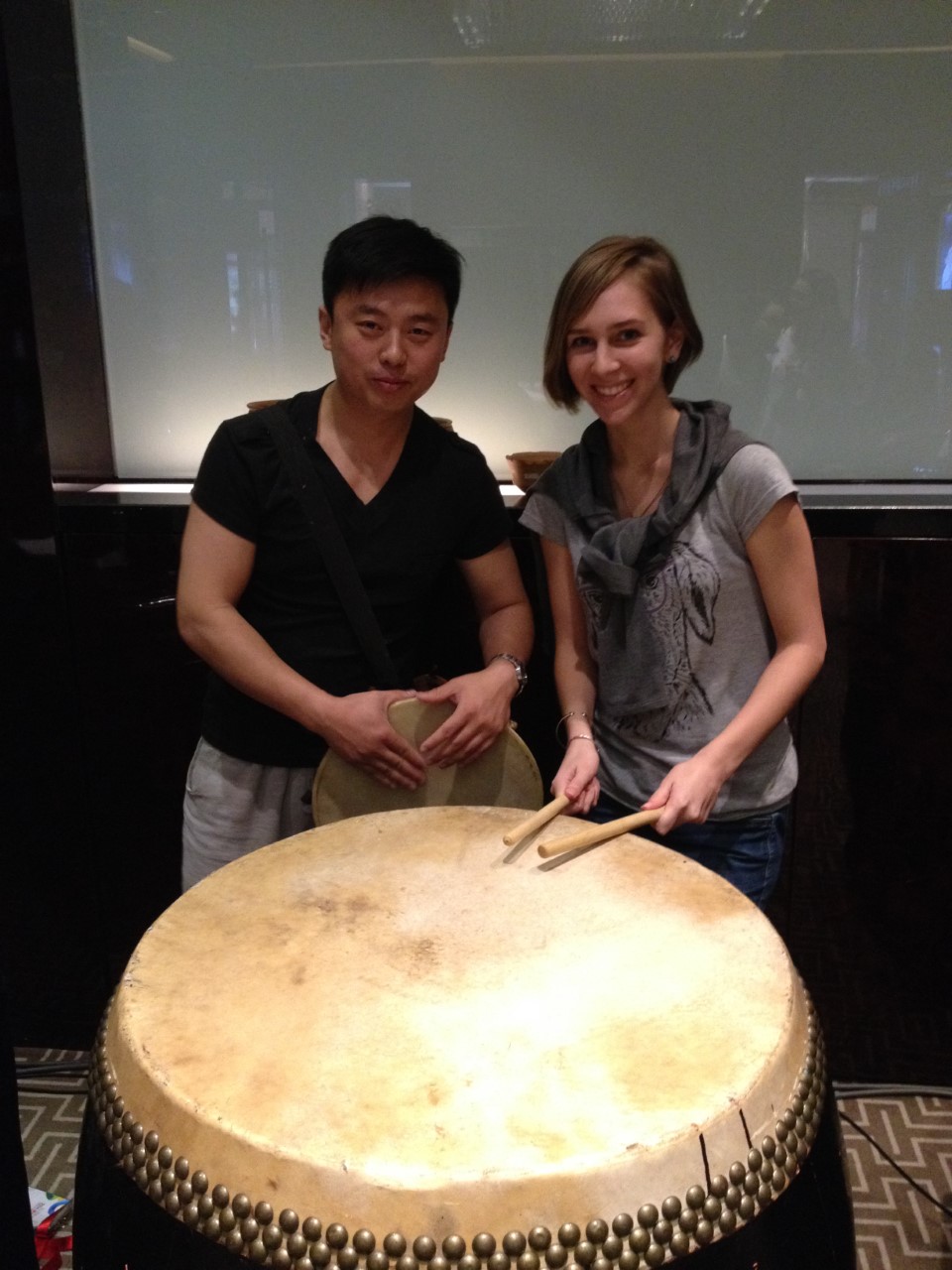 Alumni
18 Aug
"Bargaining with Arabs at the market is pure pleasure", Anna Lashina, the best regional studies graduate, speaks about Arabic poetry, nuclear research and ballroom dancing
Why Arabs talk loudly, how science helped find love, what is the connection between quickstep, patience and the Arabic language – read an interview with Anna Lashina, the best graduate of "Foreign Regional Studies: Middle East".
Alumni
19 Jul
"I came to Russia to study and return home to develop Cameroon," Tatiana Dense Koussi, graduate of RUDN Academy of Engineering
In 2019, Tatiana founded the Youths Make a Difference (YMD) International Youth Organization. It's been over a year since the last interview. She graduated from the university with a degree in Technical Systems Management, returned to Cameroon and signed a memorandum of understanding with the Ministry of Youth Affairs. Read the iterview to find out what has changed.
Alumni
10 Jul
"The Russian language turned out to be more difficult than I expected. Prefixes are a real nightmare": Anton Borodin, the best financier graduate from Finland
How finances and furniture are connected, why Russian prefixes terrify a foreigner and where they cook the most delicious shawarma – read an interview with Anton Borodin, the best graduate of the Finance and Credit program from Finland.