RUDN Rector congratulates graduate Jeanne d'Arc Mujawamariya on her appointment as Minister of Environment of Rwanda
November 25, RUDN Rector Vladimir Filippov met with Jeanne d'Arc Mujawamariya and congratulated a RUDN graduate on taking the post of Minister of Environment of Rwanda.
Vladimir Filippov noted that just 6 years ago, about 5 people from Rwanda studied at RUDN University. Now, thanks to the work of Jeanne d'Arc Mujawamariya, the number of Rwandan students has grown to 26. Last year, 17 students from Rwanda had state-funded places at RUDN University, 12 of them studied physics.
At the end of the meeting, the RUDN Rector thanked Jeanne d'Arc Mujawamariya for friendship with the university and handed a gratitude letter for the cooperation and promotion of RUDN University in the international academic field.
For reference:
Jeanne d'Arc Mujawamariya - graduate of the Faculty of Science, majoring in Chemistry (1997). Earlier, the Rwandan politician served as Minister of Education, Science, Technology and Research.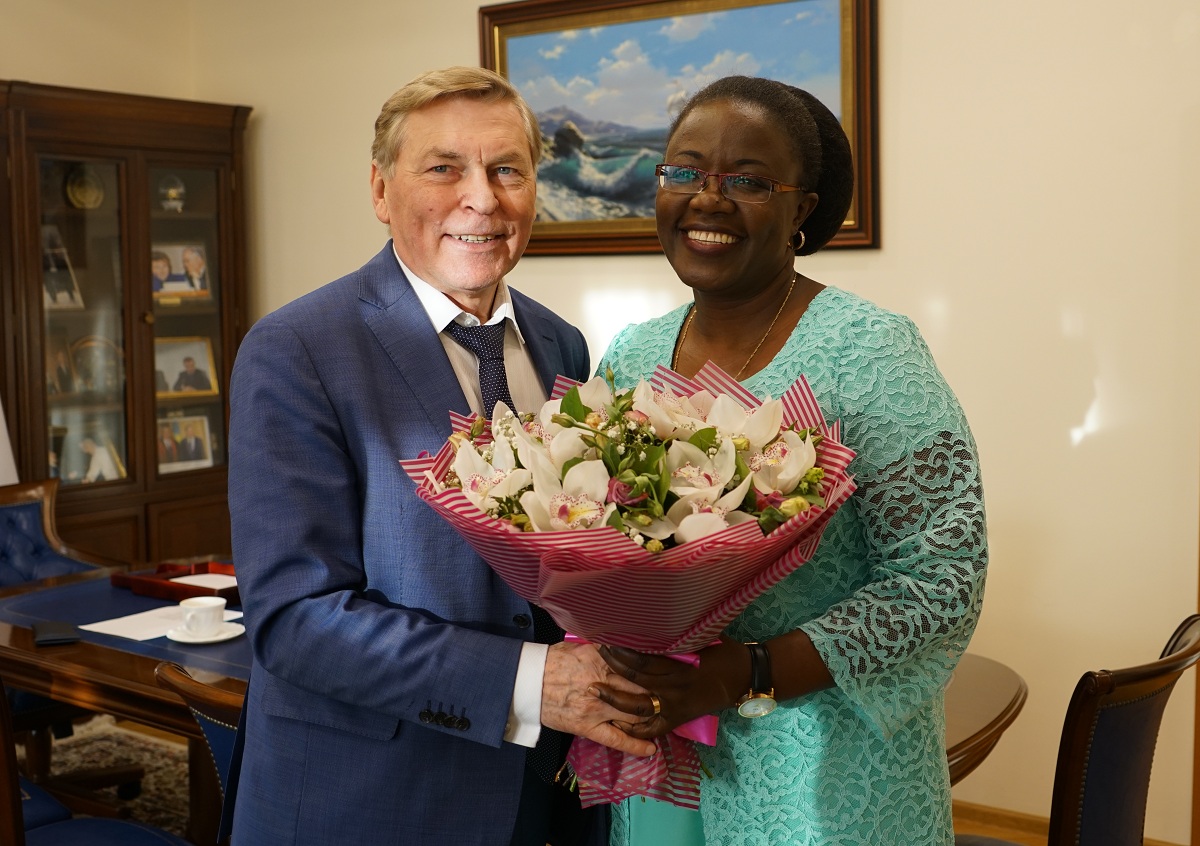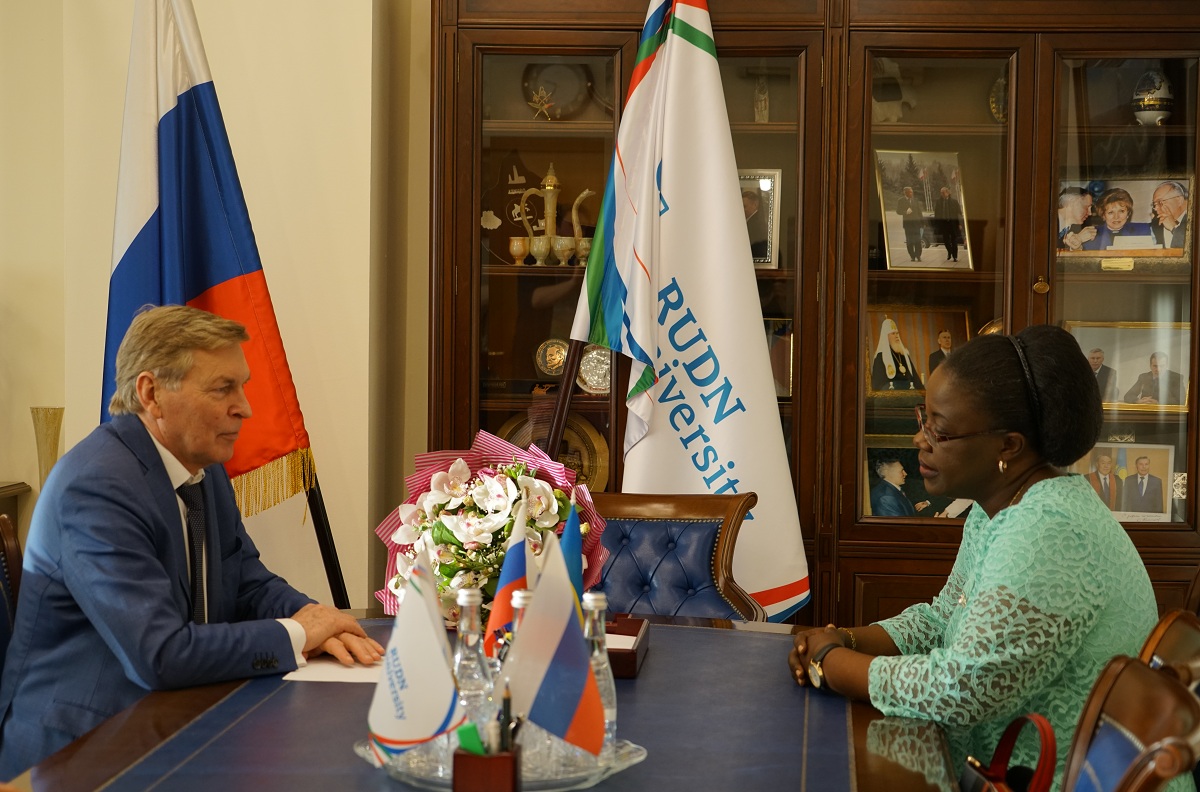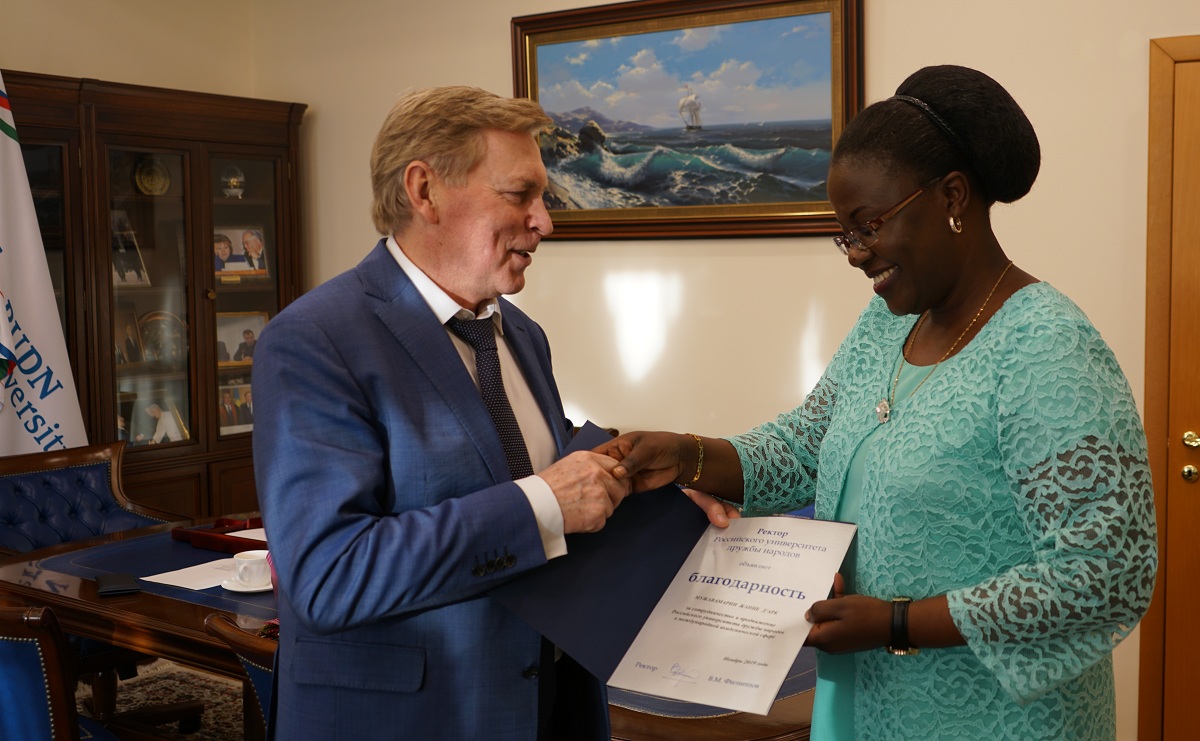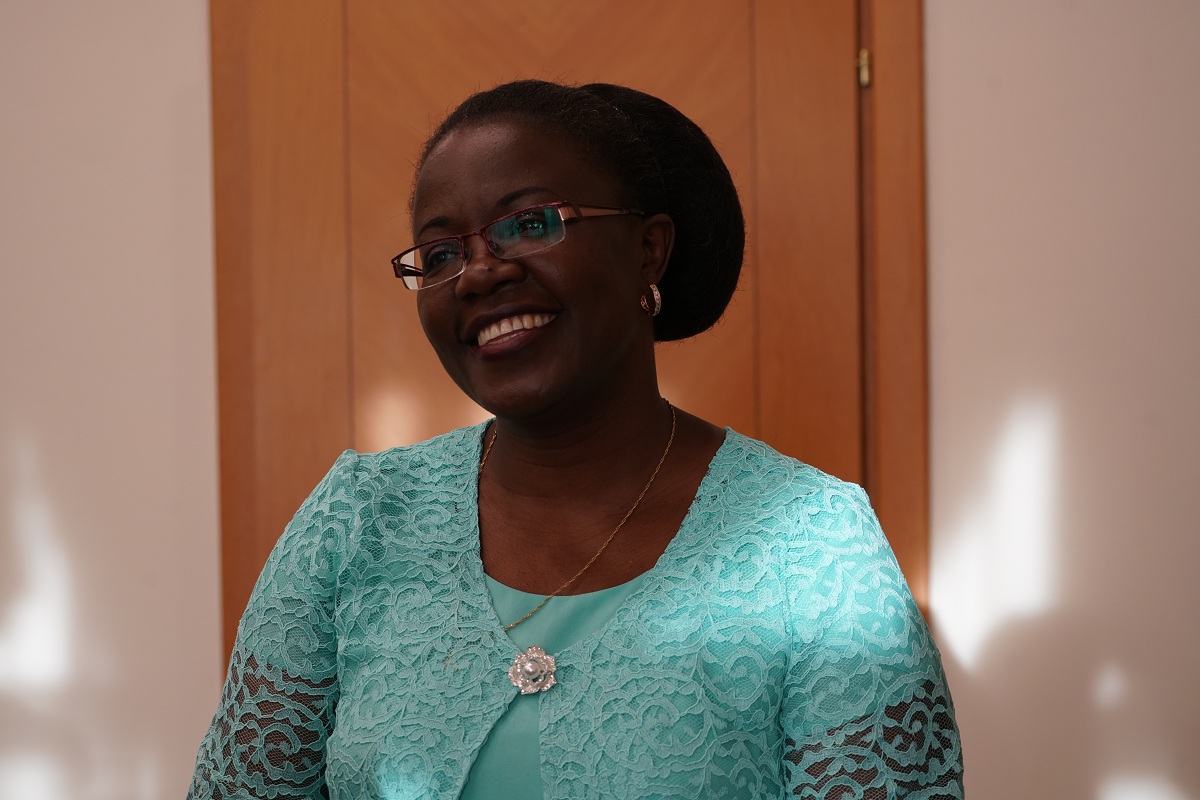 Alumni
02 Sep
Tevodros Baza, RUDN Engineering Academy alumnus: "Creativity is not just about creative professions"
Tevodros is from Ethiopia, graduated with honors in Civil Engineering and the Built Environment in English. Read about why he decided to study in Russia, what is the difference between Ethiopians and Russians, what a builder does and how to be an A-student in the interview.
Alumni
30 Aug
Chimuka Singuwa — graduate of "International Affairs", Mayor of RUDN University campus and just a cool guy from Zambia
RUDN campus is a city within a city. Every city has a Mayor and RUDN University campus has one too. A graduate of the Faculty of Humanities and Social Sciences, Chimuka Singuwa from Zambia served as the chairman of the campus for 5 years. Read his story in the interview.
Alumni
23 Aug
"Technologies make our life brighter and easier, but they don't make any sense without people," Artem Kormilitsyn, graduate of RUDN Engineering Academy
Artem proposed to RUDN Rector the idea of creating an engineering laboratory for digital production, where every student can design and create anything. The main thing is the flight of engineering thought and imagination. Read about classical fundamental education and the importance of obtaining practical competences and skills in an interview with the best graduate of RUDN 2021.