RUDN Rector congratulates graduate Jeanne d'Arc Mujawamariya on her appointment as Minister of Environment of Rwanda
November 25, RUDN Rector Vladimir Filippov met with Jeanne d'Arc Mujawamariya and congratulated a RUDN graduate on taking the post of Minister of Environment of Rwanda.
Vladimir Filippov noted that just 6 years ago, about 5 people from Rwanda studied at RUDN University. Now, thanks to the work of Jeanne d'Arc Mujawamariya, the number of Rwandan students has grown to 26. Last year, 17 students from Rwanda had state-funded places at RUDN University, 12 of them studied physics.
At the end of the meeting, the RUDN Rector thanked Jeanne d'Arc Mujawamariya for friendship with the university and handed a gratitude letter for the cooperation and promotion of RUDN University in the international academic field.
For reference:
Jeanne d'Arc Mujawamariya - graduate of the Faculty of Science, majoring in Chemistry (1997). Earlier, the Rwandan politician served as Minister of Education, Science, Technology and Research.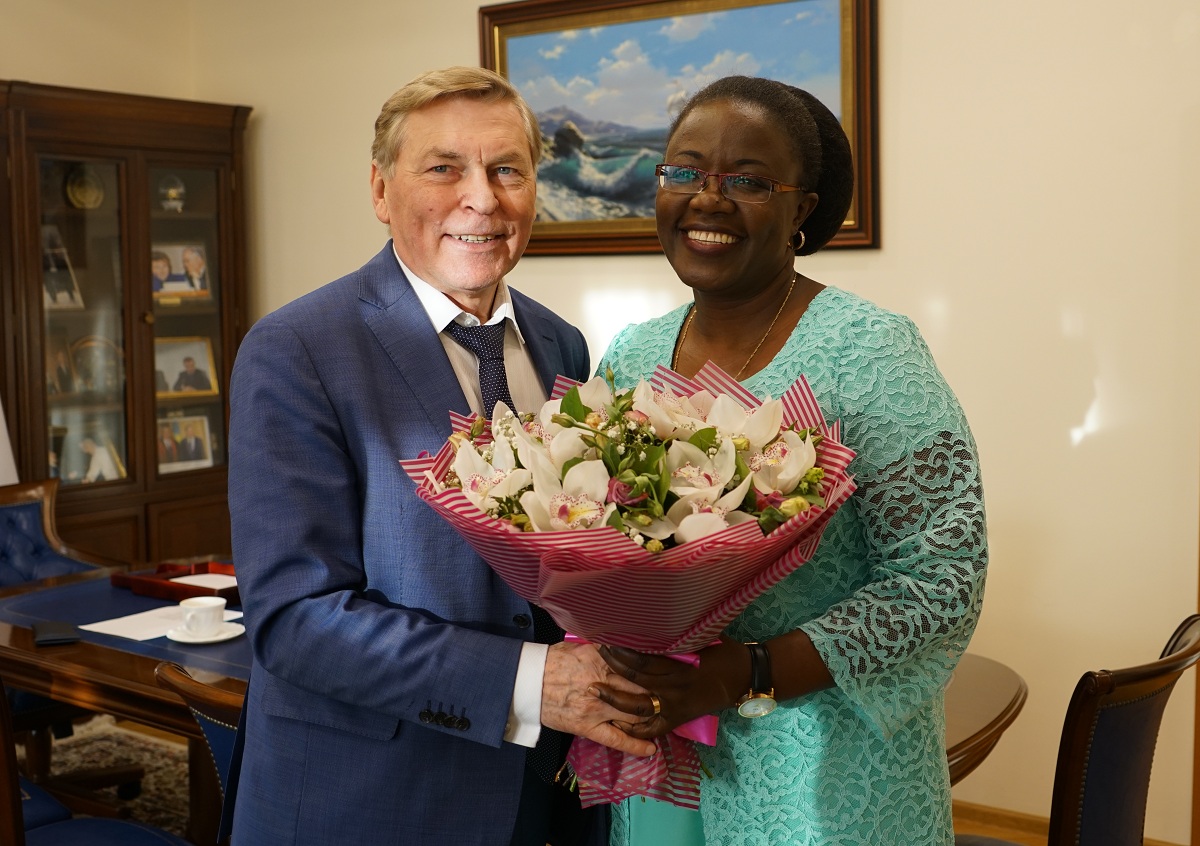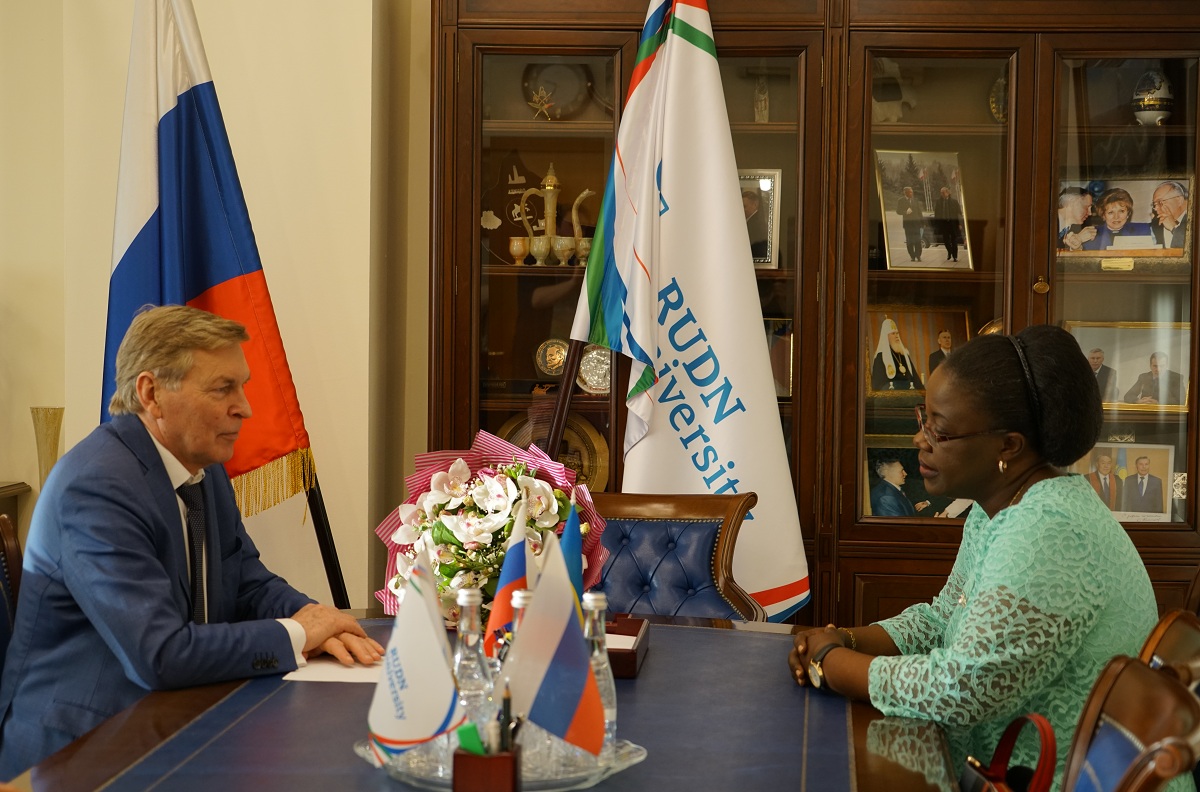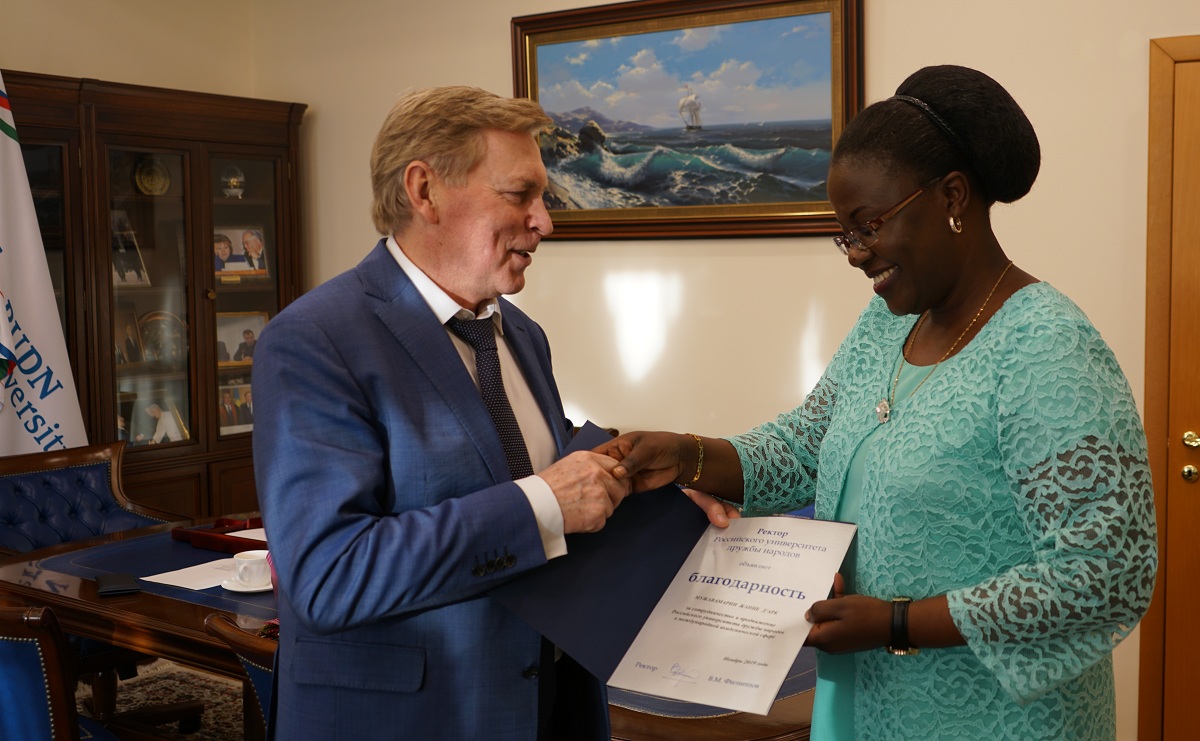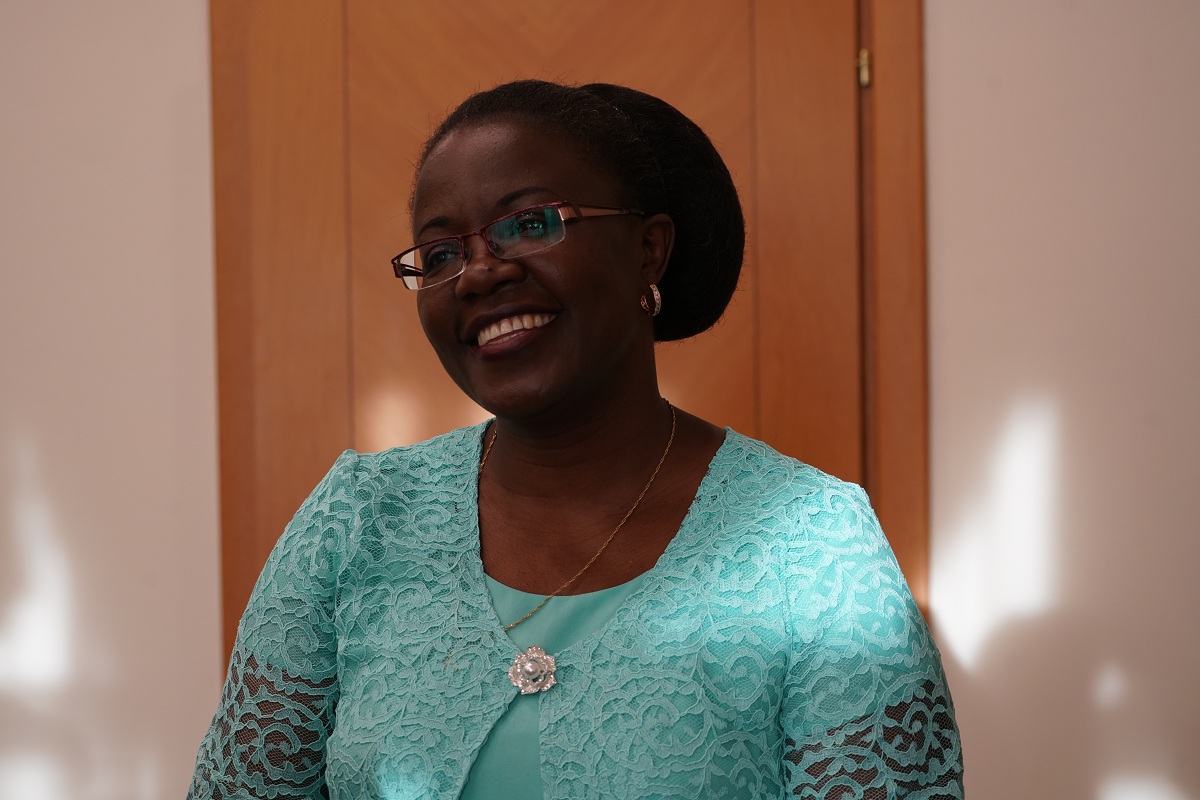 Alumni
18 Aug
"Bargaining with Arabs at the market is pure pleasure", Anna Lashina, the best regional studies graduate, speaks about Arabic poetry, nuclear research and ballroom dancing
Why Arabs talk loudly, how science helped find love, what is the connection between quickstep, patience and the Arabic language – read an interview with Anna Lashina, the best graduate of "Foreign Regional Studies: Middle East".
Alumni
19 Jul
"I came to Russia to study and return home to develop Cameroon," Tatiana Dense Koussi, graduate of RUDN Academy of Engineering
In 2019, Tatiana founded the Youths Make a Difference (YMD) International Youth Organization. It's been over a year since the last interview. She graduated from the university with a degree in Technical Systems Management, returned to Cameroon and signed a memorandum of understanding with the Ministry of Youth Affairs. Read the iterview to find out what has changed.
Alumni
10 Jul
"The Russian language turned out to be more difficult than I expected. Prefixes are a real nightmare": Anton Borodin, the best financier graduate from Finland
How finances and furniture are connected, why Russian prefixes terrify a foreigner and where they cook the most delicious shawarma – read an interview with Anton Borodin, the best graduate of the Finance and Credit program from Finland.