"The most important thing in the legal profession is to seek justice," Lo Pa Pan, graduate No. 400 from Vietnam
To be an anniversary graduate is a great honor and responsibility. But student Lo Pa Pan knows what responsibility is: he is a future lawyer with ambitious plans. His goal is to reduce the number of death penalty articles in the Vietnamese Criminal Code. Read his thoughts about studying in "far, big and beautiful" Russia and the desire to change the world.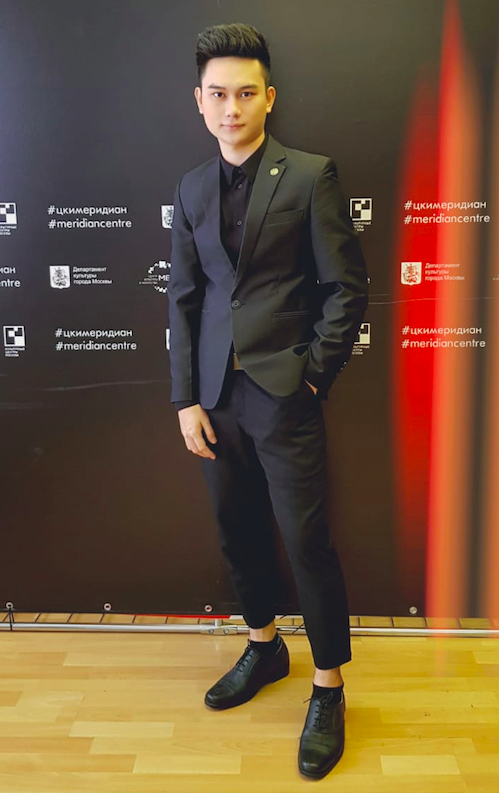 What is the most important thing in the profession of a lawyer?
Seek justice, protect the rights and freedoms of citizens.
Was it difficult to get only excellent marks?
Can't say it was easy. It was especially difficult in the first years, when in addition to the main disciplines, I was just starting to learn Russian. The hardest thing was to perceive legal terms. When I needed help, students from the commission for working with foreign students helped me out.
Why did you decide to study in Russia?
Russia is a distant, large and beautiful country. I first learnt about it from my grandfather. Later I began to read the news in the media and social networks and became interested in the Russian culture. When I heard about a scholarship for Vietnamese citizens to study in Russia, I signed up immediately - this was the first stage.
As a rule, after submitting documents, applicants receive a letter from the Ministry of Education on the approval of the scholarship, but when the deadline came, I hadn't received it. Then I thought that I didn't pass, I was upset, but it turned out that the letter had simply been lost on the way. They called me and asked to send the necessary documents for the second stage.
Why did you go to study law?
I had three options: jurisprudence, IT and international relations. My mom's advice helped me make a choice - she graduated from the Faculty of Law in Vietnam and advised me to choose this line of study so that I can help people and contribute to the development of my country. Lawyers are in demand back home, there are many opportunities for professional growth.
Even then, I planned to study in Russia. When I was looking for information about Russian universities, I found a social group of Vietnamese RUDN students on social networks. They told me about studying here and about students who came from 158 countries to receive education. I talked with graduates about the prospects of studying at the university and they finally convinced me to make the right choice!
Which branch of law is of most interest to you?
I love studying criminal law. Together with students from the scientific student society at the Department of Criminal Law, Criminal Procedure and Criminalistics, we study criminal cases, participate in conferences and write scientific articles. I already have five publications and two more are coming. I write about the general judicial system of the Socialist Republic of Vietnam, illegal migration as a form of human trafficking in Vietnam, Supreme people's courts as a new step in Vietnamese judicial reform and the role of tax legislation at the present stage of development of Vietnam. Most of the work is devoted to the Vietnamese laws, in some of the articles I compare the legal systems of Russia and Vietnam. I like studying how various issues are dealt with in the two countries; this approach allows us to delve deeper into the topic and know more.
In addition to theoretical work, we practice in the forensic laboratory of RUDN University - I already got acquainted with the software that allows you to take fingerprints and recreate the face of the criminal. In the future, when I work with criminal cases,
I will definitely use these skills.
Why criminal law?
For me, criminal law plays a huge role in practice. It aims to protect the rights and freedoms of man and citizen, property, public order and public safety, the environment, the constitutional system from criminal attacks, ensuring peace and security of mankind, as well as prevent crimes. I believe that these things need protection and this is an important part of modern society.
The theme of my qualification paper was "Death penalty in the criminal law of the Socialist Republic of Vietnam and other Asian countries." In my country, it applies to crimes that threaten national security and crimes against human life, health, honor and dignity, and this is only part of the offenses entailing capital punishment. In the future, I would like to reduce the number of articles in the Criminal Code for which such punishment may be imposed.
I did internship back home. Once I attended a court hearing on a criminal case on purchase and possession of drugs. I liked to watch and gain practical experience. I developed my communication skills, watched judges and clerks at meetings, studied clerical and office work, and worked with documentation.
What is your brightest memory during 4 years of study?
The best student memory is participation in the annual conference "Law, Society, State: Problems of Theory and History" with an article "Trends in the Constitutional and Legal Development of Vietnam". Then I was only in my 1st year and it was hard for me to speak Russian. It was the very first conference in my life, I was very worried. Thanks to rehearsals with my teacher Elena Trikoz, PhD (Law), associate professor of the Department of the History of Law and State of the Law Institute of RUDN University, and, of course, the support of classmates - everything went well. I have overcome the fear of public speaking and since then it's been easier for me to face the audience.

Do you manage to find time for studies and extracurricular activities?
RUDN University for me is not only lectures and seminars. When I was in my second year, I was offered to participate in a concert for children from orphanages in the Vladimir region, supervised by RUDN University. There I felt truly happy and full of life. I talked with the children - very talented and friendly, told them about Vietnam and studying at the university.
I liked the atmosphere in the Interclub, and I decided to join the team of the Interclub Vocal School, since then we have often performed together. The most memorable performance was at the university's anniversary, at a concert in honor of the 60th anniversary, which took place at the State Kremlin Palace. It was exciting, I had never before sang in front of such a huge audience. Hundreds of people listened to our songs and thousands watched the online broadcast!
In the year of the university's anniversary, you became the jubilee 400th graduate from Vietnam. You are an example for future students. What can you say to applicants from Vietnam?
Everyone has their own path, no matter where you are or what you do, it is important to dare to do what you dream about! Be strong and confident. Over 4 years at RUDN University, I have discovered a lot of new things - both in my studies and in my work. The university is constantly changing. When I came here for the first time, it was completely different. Over the years, it is only getting better. I advise my compatriots to become part of a large family, and I myself plan to continue my studies at the Law Institute to master criminal law.
Reference:
Lo Pa Pan is now graduating with honors from the Law University of RUDN University in the field of "Jurisprudence", the average mark for the entire period of study is 92. For excellent academic performance, he got a scholarship named after the first Rector Sergei Vasilyevich Rumyantsev. Pan takes an active part in the social, scientific and cultural life of the institute and university. He is member of Vietnamese students association and the international sector of the student committee of the Law Institute.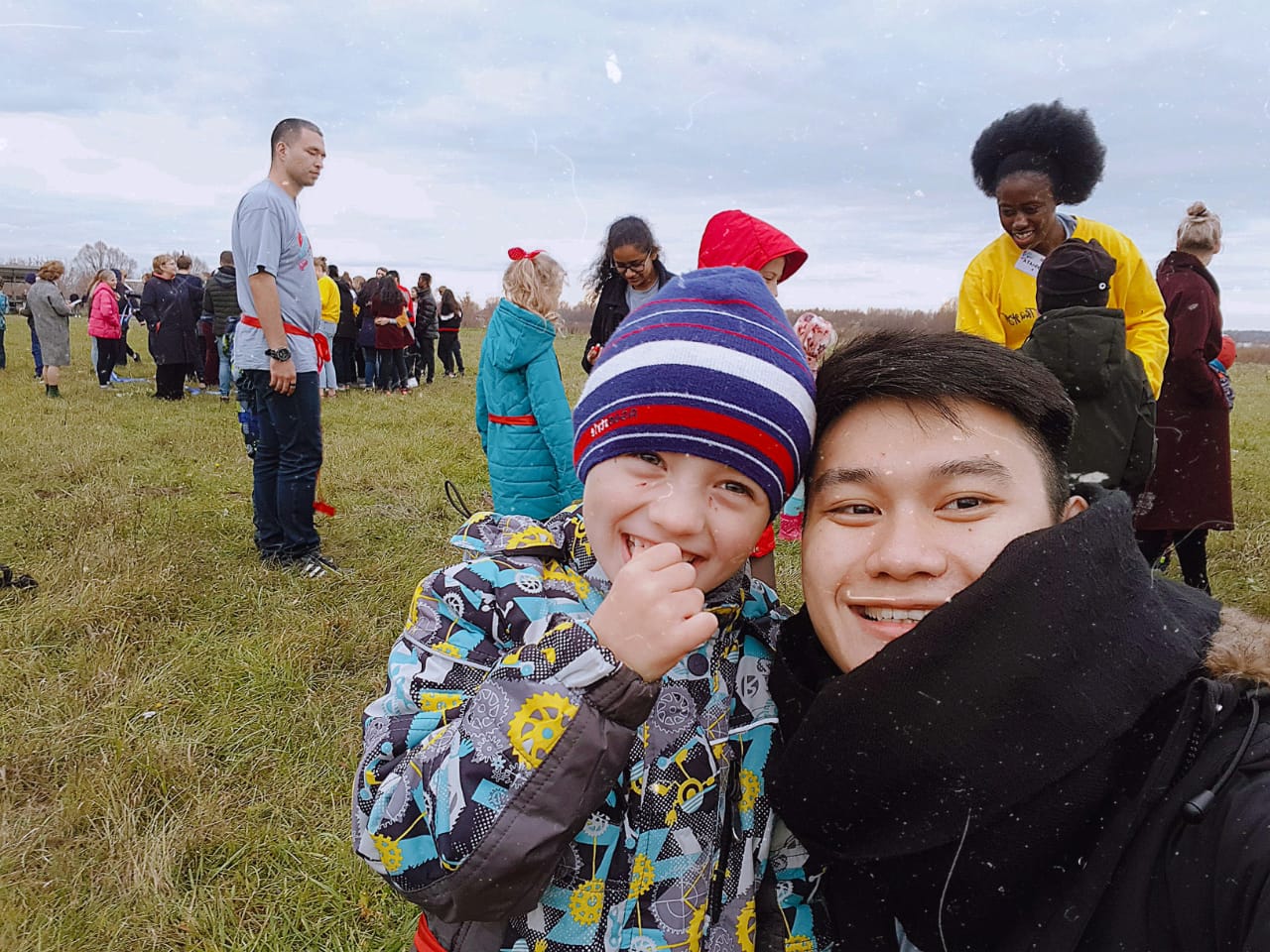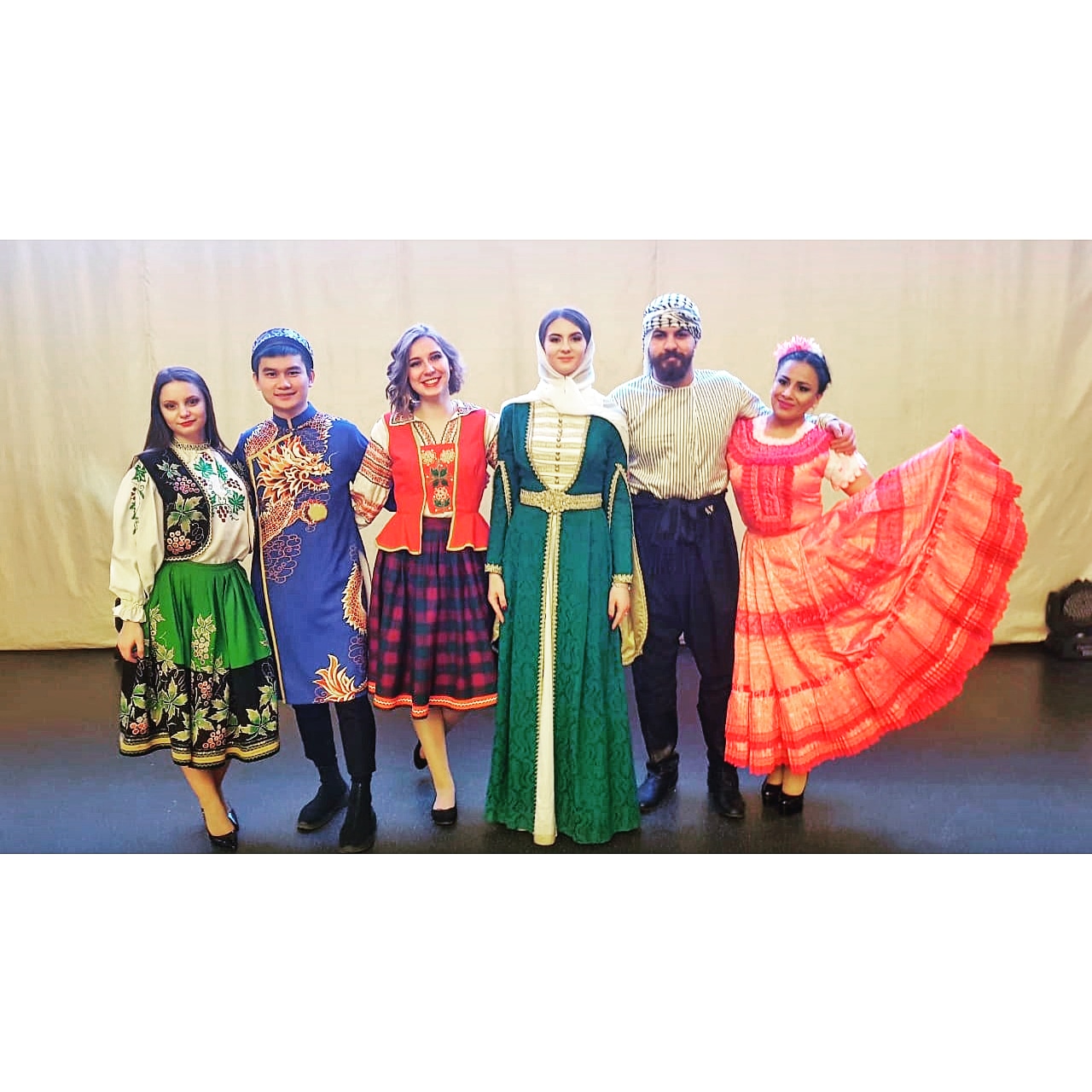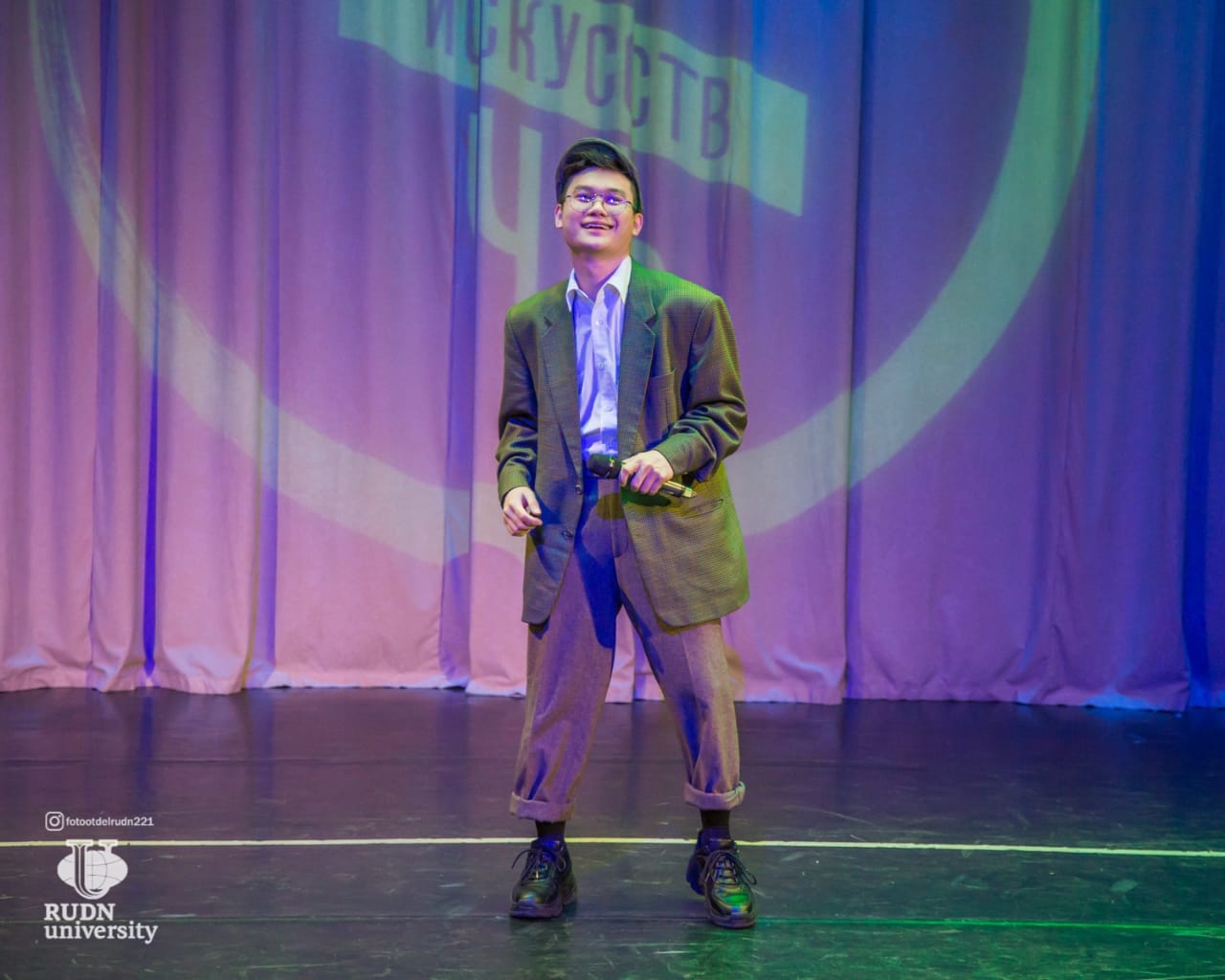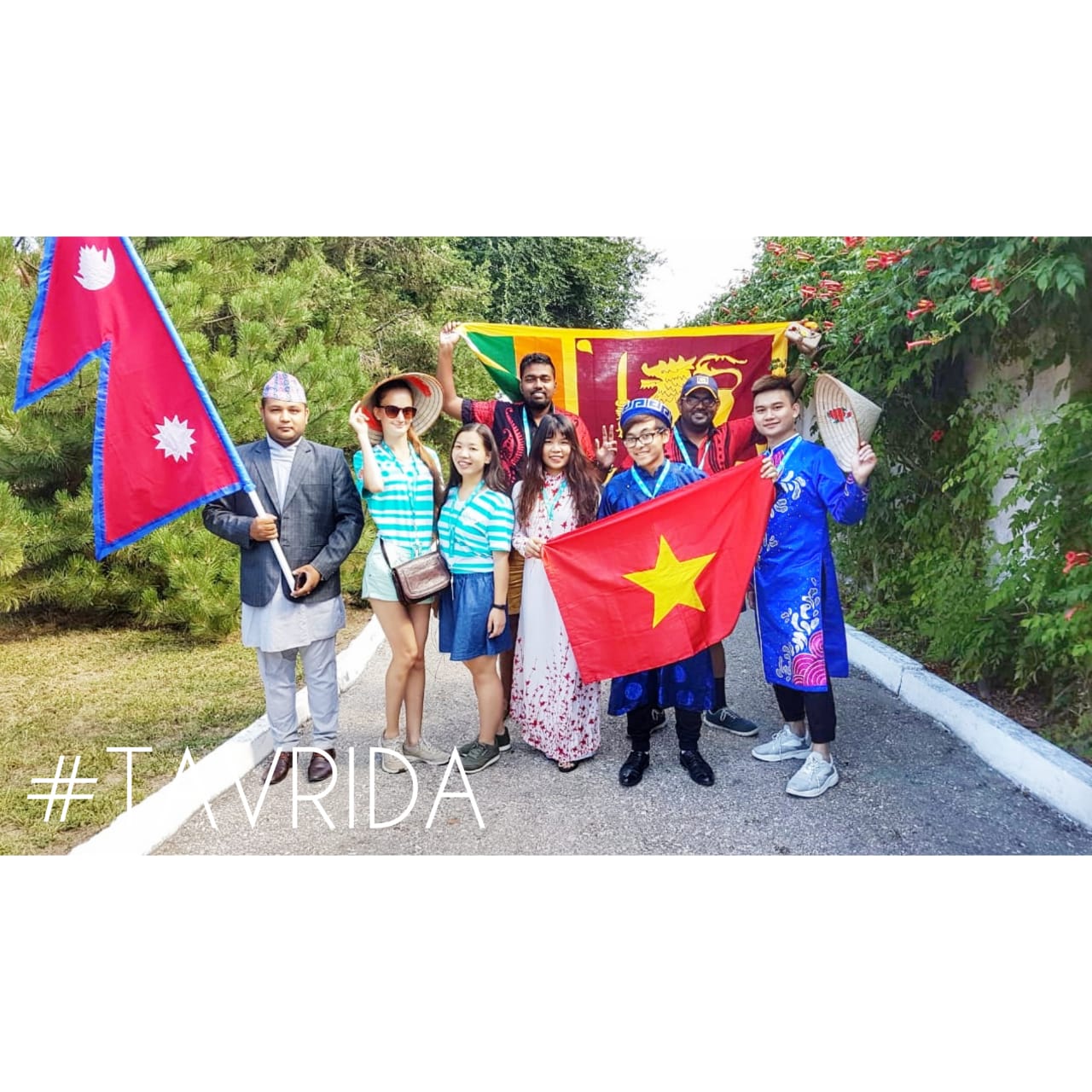 Alumni
18 Aug
"Bargaining with Arabs at the market is pure pleasure", Anna Lashina, the best regional studies graduate, speaks about Arabic poetry, nuclear research and ballroom dancing
Why Arabs talk loudly, how science helped find love, what is the connection between quickstep, patience and the Arabic language – read an interview with Anna Lashina, the best graduate of "Foreign Regional Studies: Middle East".
Alumni
19 Jul
"I came to Russia to study and return home to develop Cameroon," Tatiana Dense Koussi, graduate of RUDN Academy of Engineering
In 2019, Tatiana founded the Youths Make a Difference (YMD) International Youth Organization. It's been over a year since the last interview. She graduated from the university with a degree in Technical Systems Management, returned to Cameroon and signed a memorandum of understanding with the Ministry of Youth Affairs. Read the iterview to find out what has changed.
Alumni
10 Jul
"The Russian language turned out to be more difficult than I expected. Prefixes are a real nightmare": Anton Borodin, the best financier graduate from Finland
How finances and furniture are connected, why Russian prefixes terrify a foreigner and where they cook the most delicious shawarma – read an interview with Anton Borodin, the best graduate of the Finance and Credit program from Finland.