A meeting with representatives of the International Tea House company was held at the IGBiT
On November 19, a meeting was held at the Institute of Hotel Business and Tourism with representatives of the International Tea House company. Project Manager Coffee Tea Cacao Russian Expo (CTCRE 2020) Julia Chanturia and manager Alexandra Zakharova talked about the largest event in the coffee, tea and chocolate industries in Russia and presented the company's opportunities for students of the institute.
In 2020, the exhibition will expand and combine 4 industry areas: Coffee Russian Expo, Tea Russian Expo, Cacao Russian Expo and Cafe Russian Expo. Each direction will be represented by specialized exhibitors, educational sites and other interactive areas. More than 170 exhibitors will participate in CTCRE 2020, and the business program has 150 events.
IGBT students learned how the platform for meeting business representatives, exchanging new ideas and knowledge about coffee and tea has become a traditional gathering place for coffee and tea professionals from Russia, near and far abroad countries. An increasing number of people are involved in the coffee and tea businesses, there is an increasing number of barista, roasters, tea masters, who, having received new knowledge, in turn acquaint consumers with drinks at a new professional level.
Every year, students of the Institute of Hotel Business and Tourism undergo internships at the company and take an active part in organizing and conducting the exhibition, for which they have been repeatedly noted with thanks from the organizers.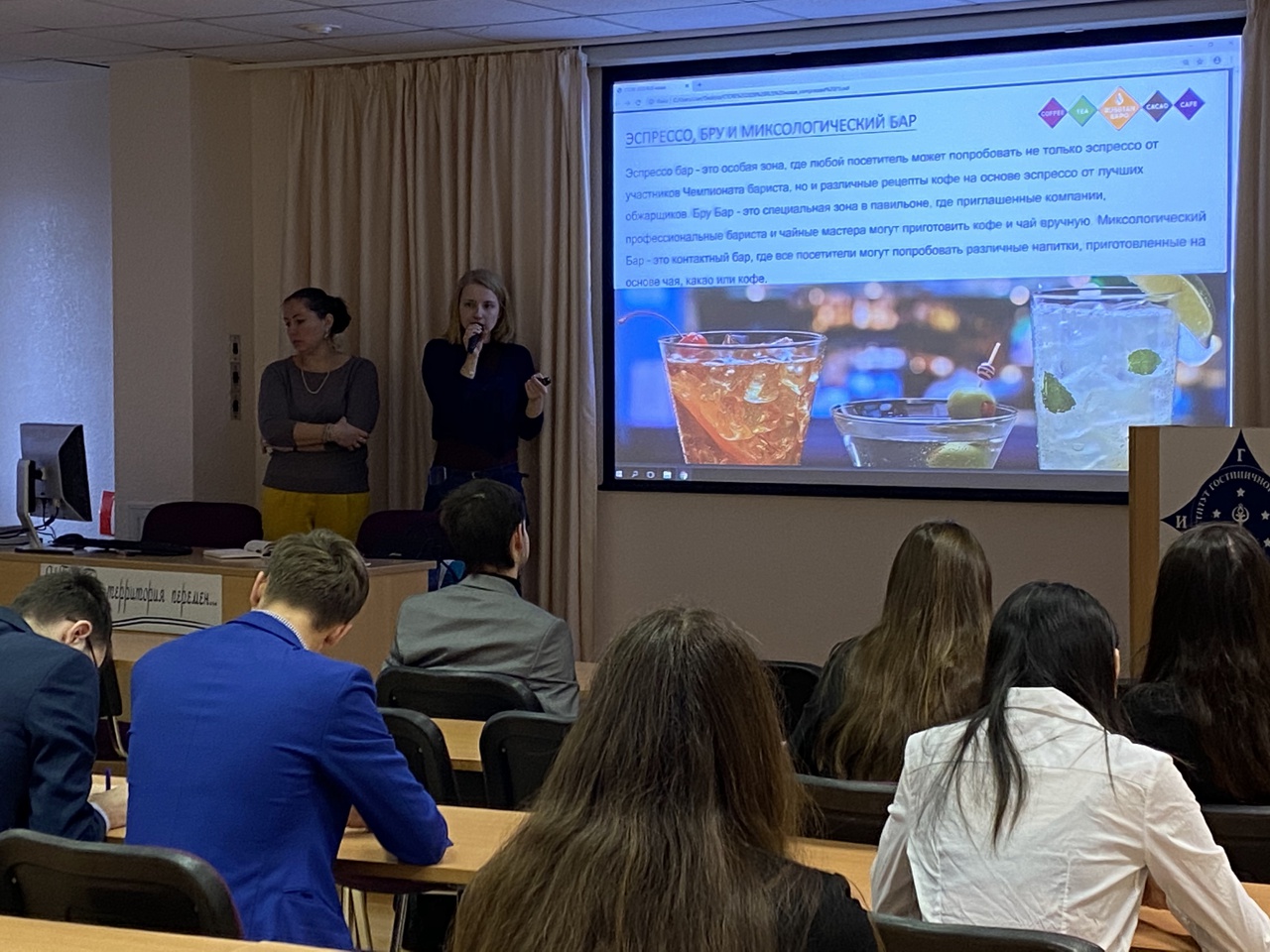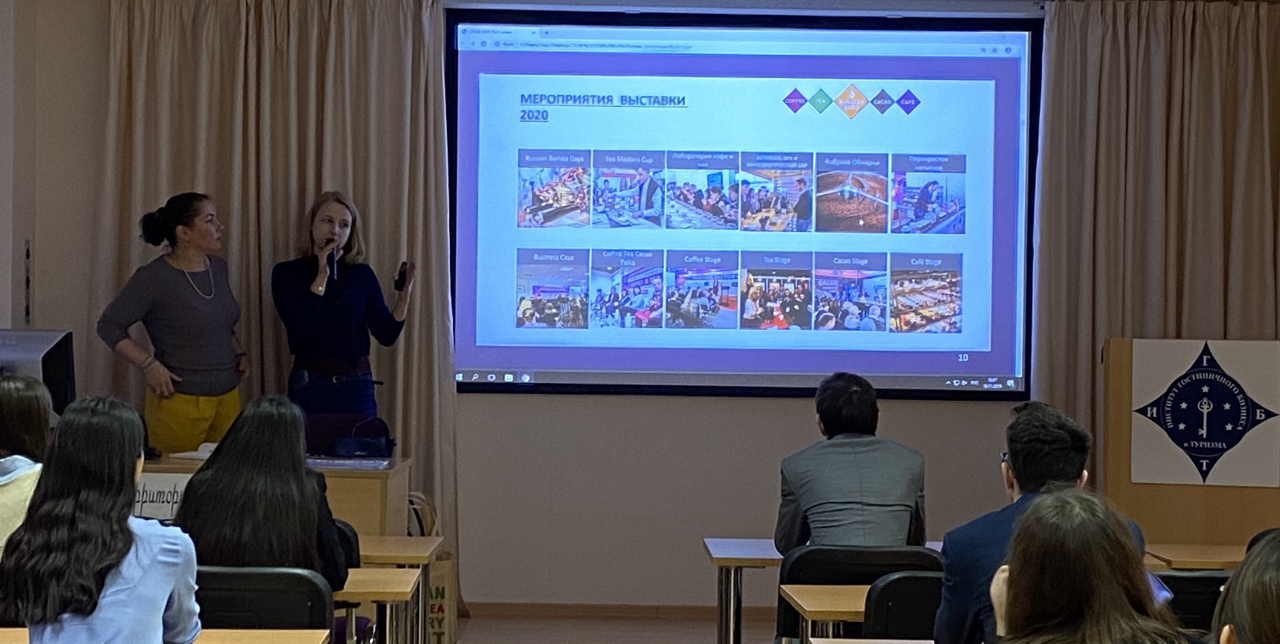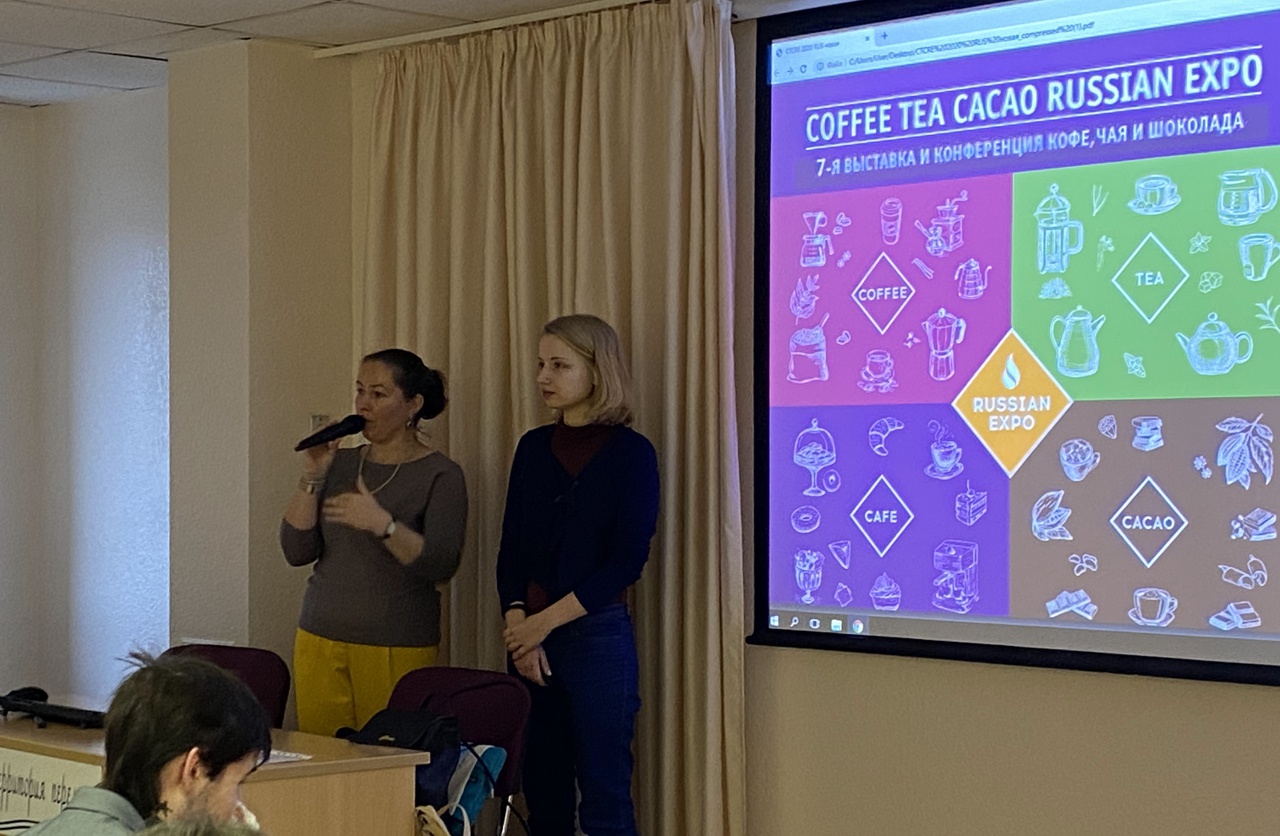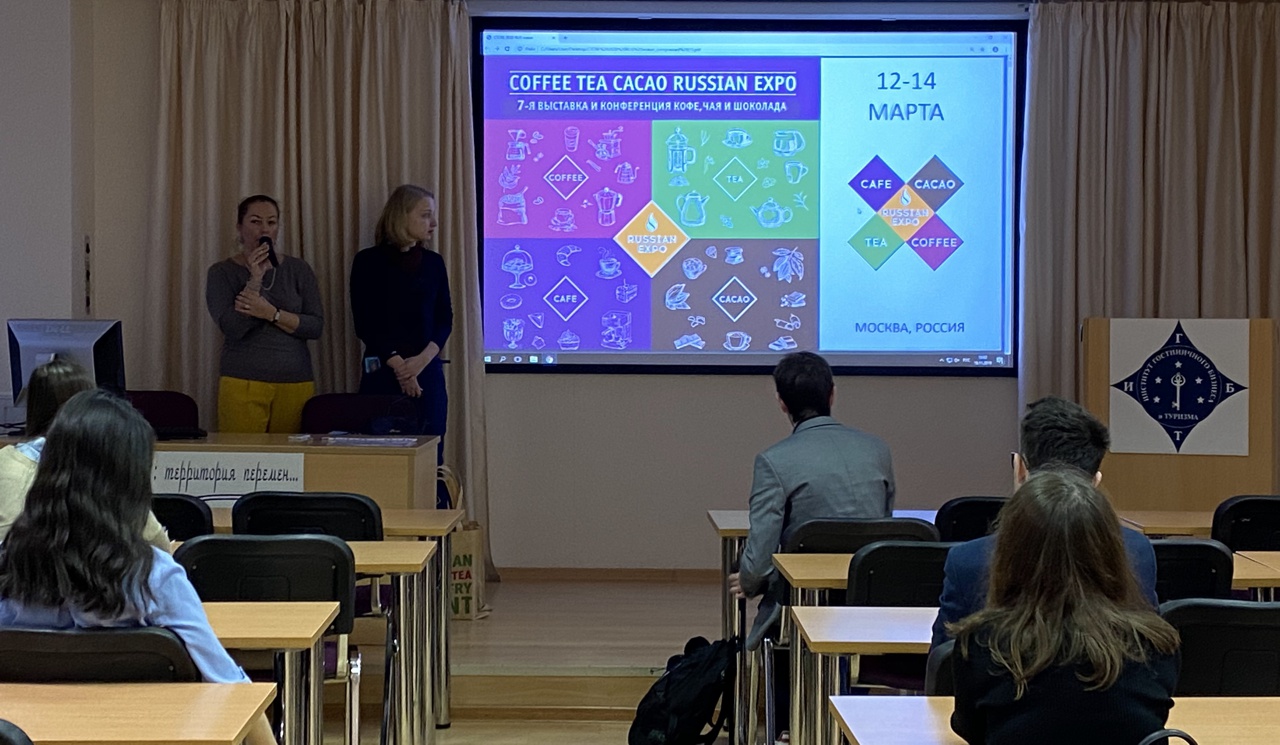 Career
03 Jun
Don't confuse stress with overwork and fatigue
April 24, in the framework of the "Week of Success of Sistema JSFC and RUDN University" (April 17-24), 40 future doctors, psychologists, linguists and philologists of RUDN University attended master class "Stress and methods of dealing with it", conducted by Evgeny Lazarev, Head of the International Department of the MEDSI Group of Companies. He talked about the types of stress and how to learn to listen to your body and stay healthy.
Career
01 Jun
Students have the same information as New York investors
Even in Ancient Babylon, they taught financial literacy. Modern market is open for investment. A student can learn this during breaks between lectures — Nikita Emelyanov, Director of the department for work with shares of Sistema Capital AM, is sure of that.
Career
28 May
Ideas change the world — and this is not an advertising slogan
Why is design a verb? Why is little design good? Why make five variants of a CV? At the master class "What is design? Basic principles of design" from Sistema JSFC and RUDN University, Alexey Chupin, Head of the MTS design center, showed how design solves business problems.