How to build a career in the Land of the Rising Sun: RUDN students met with Japanese experts
On September 16, a master class for Japanese students at the RUDN University was held with the participation of representatives of the Japanese language schools MANABO, the International Academy of Aoyama, the Tokyo Academy of Japanese Language Ikuei, the Japanese Language School ISI, the Japanese Language Academy Hamamatsu, the Japanese Language Academy Numazu , Matsudo Japanese Schools, JTIS Japanese Language Schools, Sandagai Japanese Language Institute.
During the event, the speakers introduced Japanese students to the nuances of Japanese business etiquette, told how and what to say correctly at the interview, what needs to be done before and after it, how to dress properly and make a good impression on the employer. Students also received small gifts fulfilling wishes, got acquainted more closely with the culture of the Land of the Rising Sun, learned about the features of language learning and job search.
The speakers said that more and more graduates of Russian universities are getting jobs in Japan, especially such specialties as "Tourism", "Hotel Business", IT, "Linguistics", "Engineering" are in demand.
The leaders of the master class were:
Anna Remenets, Head of MANABO
Nishihara Yukinobu, representative of Aoyama International Academy of Education, Tokyo
Fujiwara Nozomu, representative of the Tokyo Academy of Japanese Language Ikuei, Tokyo
Oishi Masaaki, representative of the Japanese Language Academy Hamamatsu and the Japanese Language Academy Numazu, Shizuoka
Iwamoto Megumi, representative of the Matsudo Japanese Language School, Chiba
Natalia Sycheva, representative of the Japanese Language School JTIS, Tokyo
Anastasia Razinova, representative of the ISI Japanese Language School in Tokyo, Kyoto and Nagano
Julia Manuylova, representative of the Japanese Language Institute of Sandagaya, Tokyo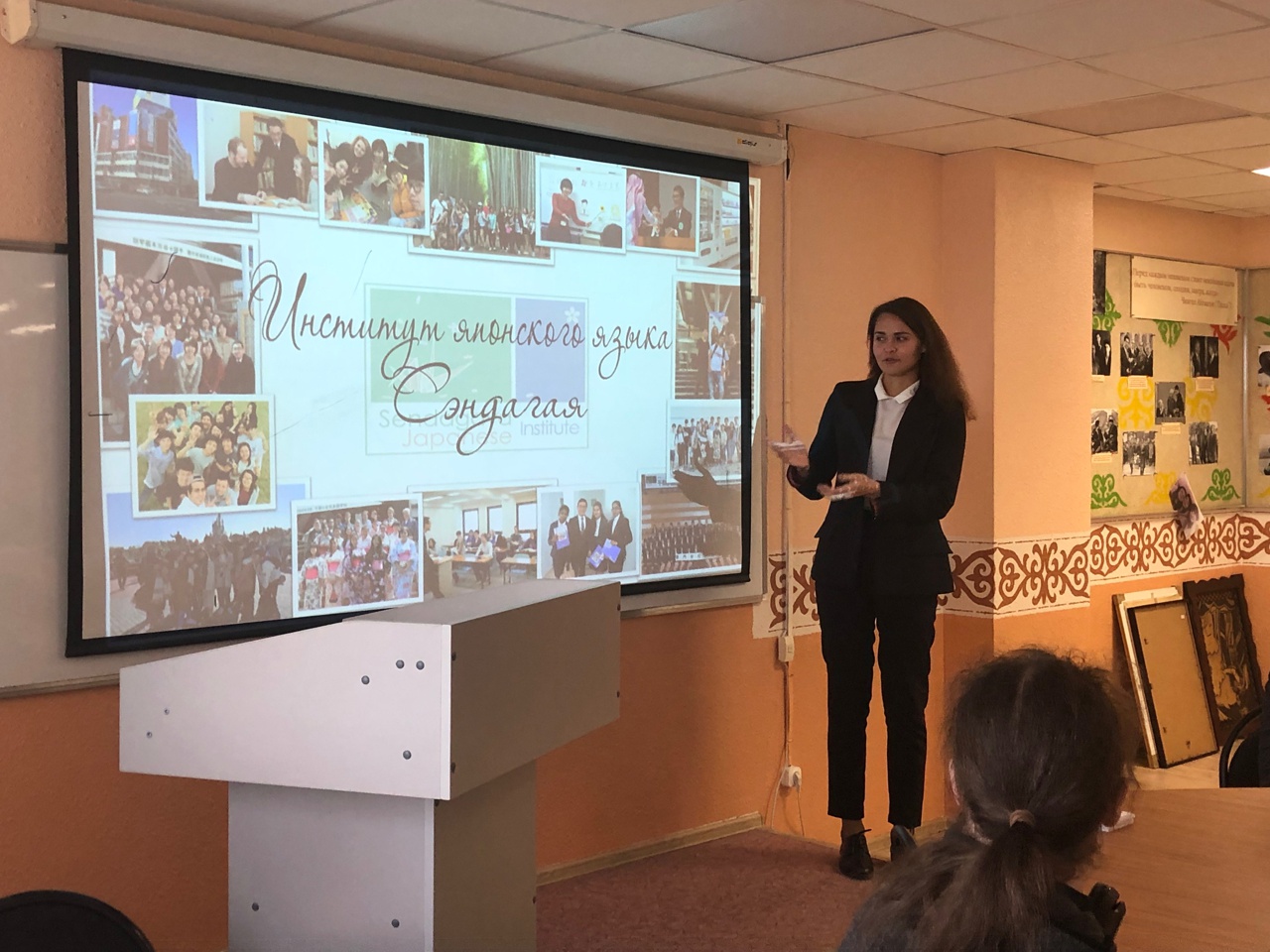 Career
19 Jul
RUDN and Roszapovedcenter sign a cooperation agreement
Peoples' Friendship University of Russia and the Federal Reserve Center of the Ministry of Natural Resources of Russia signed a cooperation agreement. The partnership is aimed at achieving the indicators, objectives and results of the federal project "Conservation of biological diversity and development of ecological tourism" of the national project "Ecology", including creating a staff training system for the protected areas of the Russian Federation.
Career
03 Jun
Don't confuse stress with overwork and fatigue
April 24, in the framework of the "Week of Success of Sistema JSFC and RUDN University" (April 17-24), 40 future doctors, psychologists, linguists and philologists of RUDN University attended master class "Stress and methods of dealing with it", conducted by Evgeny Lazarev, Head of the International Department of the MEDSI Group of Companies. He talked about the types of stress and how to learn to listen to your body and stay healthy.
Career
01 Jun
Students have the same information as New York investors
Even in Ancient Babylon, they taught financial literacy. Modern market is open for investment. A student can learn this during breaks between lectures — Nikita Emelyanov, Director of the department for work with shares of Sistema Capital AM, is sure of that.