IGBT students took part in practical exercises in leading Moscow hotels
First-year students of the Institute of Hotel Business and Tourism, as part of the adaptation course, took part in field trips in the leading hotel and tourist enterprises in Moscow.
Freshmen visited the hotels Hilton Garden Inn Moscow Krasnoselskaya, Holliday Inn Moscow Lesnaya, Holliday Inn Moscow Suschevsky, Marriott Tverskaya, as well as the offices of key tourism companies - Aeroflot PJSC, Coral and Sodis tour operators, Dolphin Travel Agency, the National Association of Event Planners and International Travel and Tourism Club.
Future specialists met with company leaders, direction directors, got acquainted with the organizational structure of hotels and travel agencies, with operating standards of various services, with standards of service in the contact areas of a hotel enterprise.
Field trips at the IGBT are one of the key elements in the training of specialists for the tourism and hospitality industry. Students have the opportunity to learn the rules of linear staff and learn from the first days to see the details in the work of all services.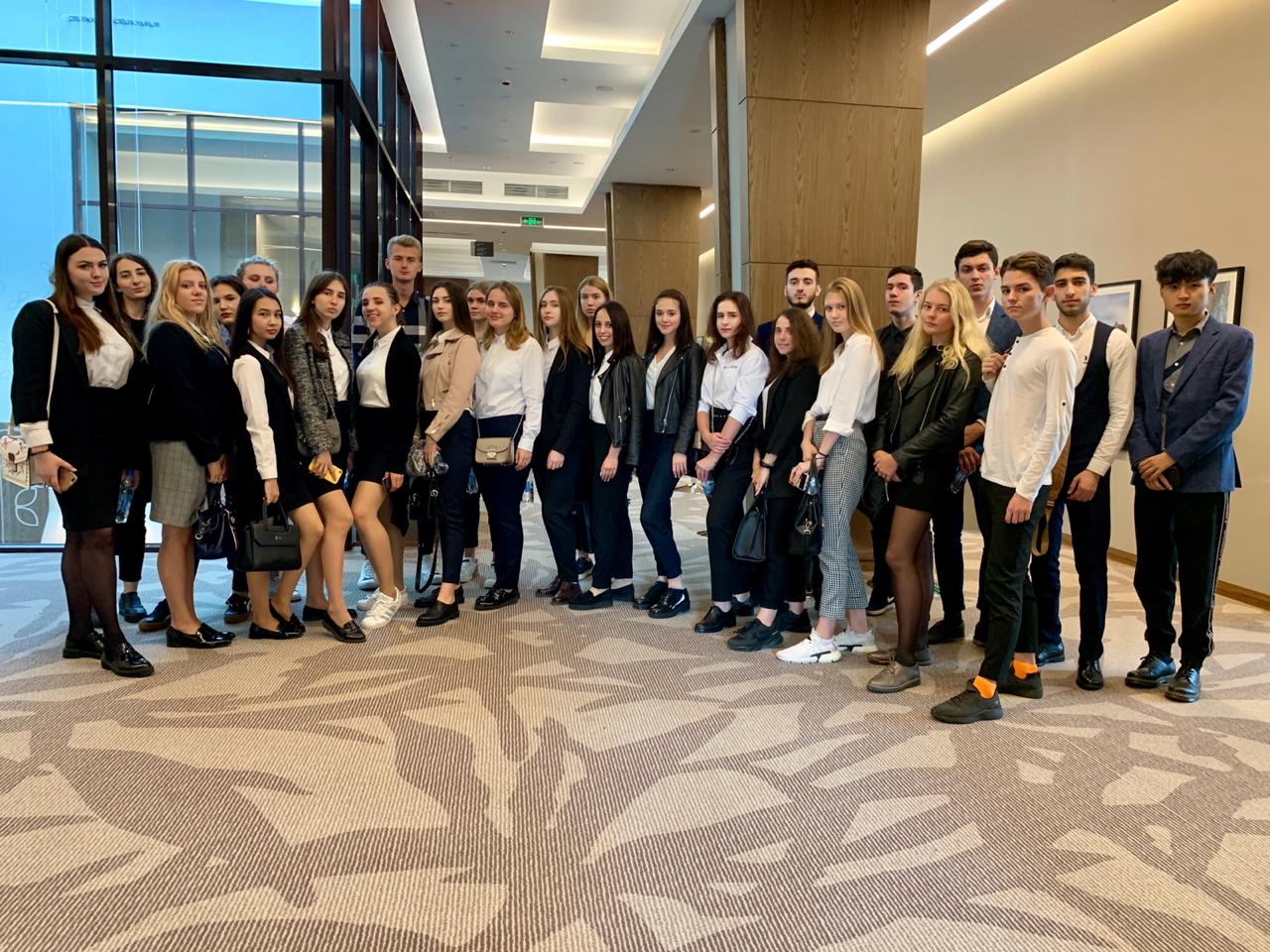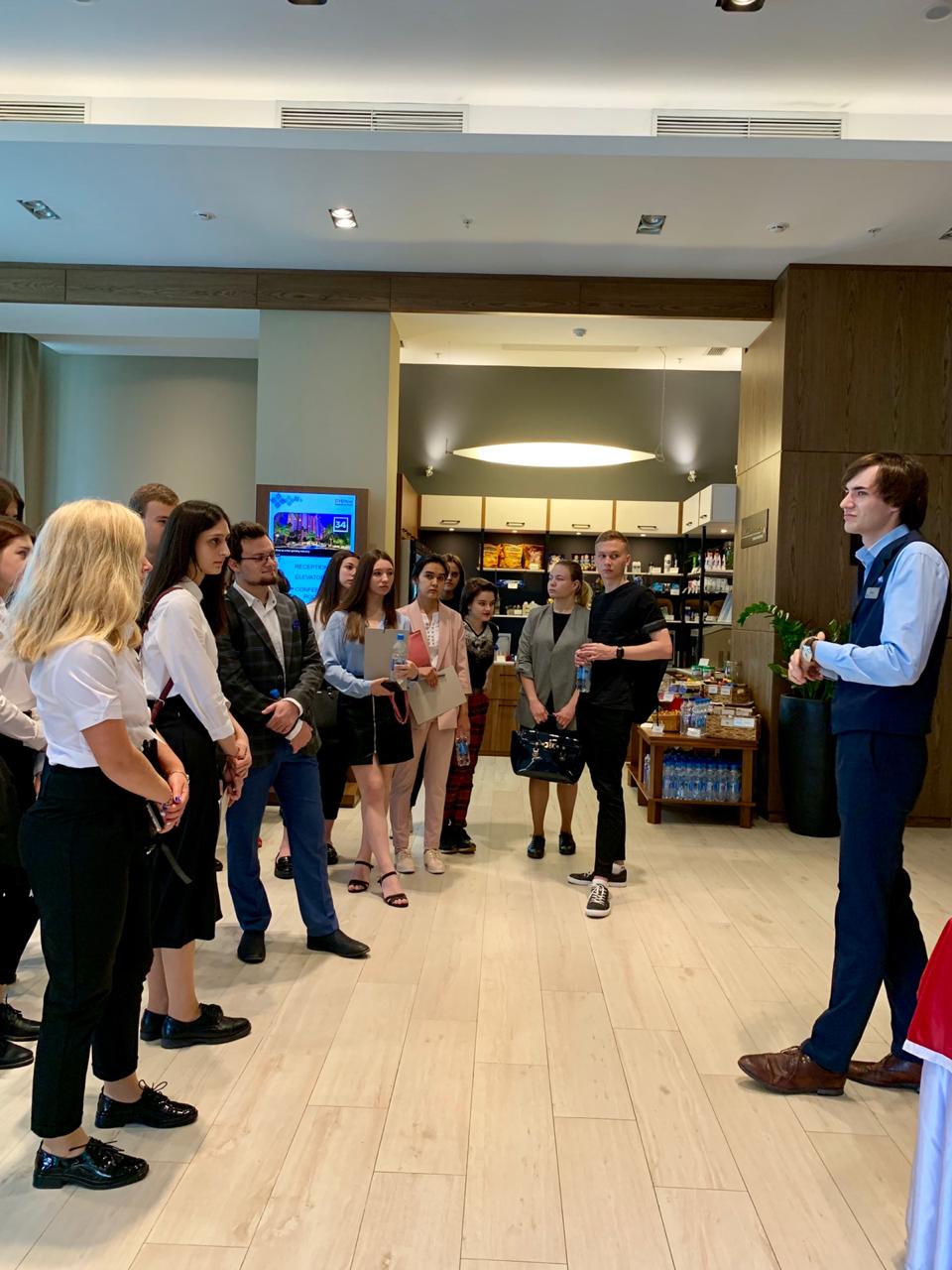 Career
03 Jun
Don't confuse stress with overwork and fatigue
April 24, in the framework of the "Week of Success of Sistema JSFC and RUDN University" (April 17-24), 40 future doctors, psychologists, linguists and philologists of RUDN University attended master class "Stress and methods of dealing with it", conducted by Evgeny Lazarev, Head of the International Department of the MEDSI Group of Companies. He talked about the types of stress and how to learn to listen to your body and stay healthy.
Career
01 Jun
Students have the same information as New York investors
Even in Ancient Babylon, they taught financial literacy. Modern market is open for investment. A student can learn this during breaks between lectures — Nikita Emelyanov, Director of the department for work with shares of Sistema Capital AM, is sure of that.
Career
28 May
Ideas change the world — and this is not an advertising slogan
Why is design a verb? Why is little design good? Why make five variants of a CV? At the master class "What is design? Basic principles of design" from Sistema JSFC and RUDN University, Alexey Chupin, Head of the MTS design center, showed how design solves business problems.