RUDN is first time in top-500 of QS Graduate Employability Rankings 2020
QS agency presented the rankings of best world universities QS Graduate Employability Rankings 2020. RUDN is first time among the best universities of the world in the category "Employability".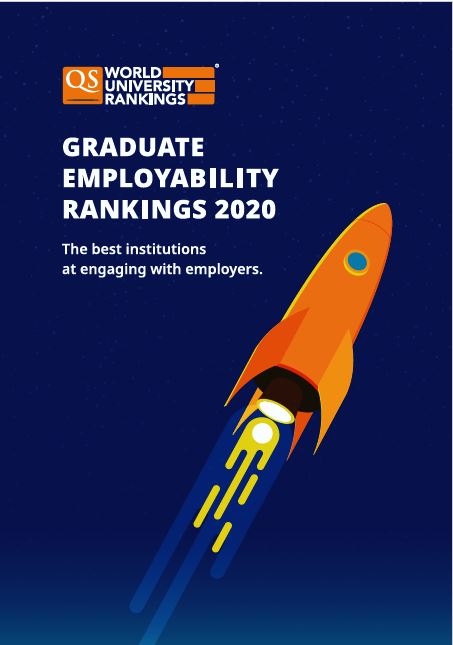 RUDN is first time among the best universities of the world (top-500) in the category "Employability" of QS Graduate Employability Rankings 2020.
"We are the only Russian university that systematically deals with the employment of international students and graduates. This year the International Club of Employers was created - this project was supported by representatives of 28 countries. It brings together leading universities, companies and alumni associations and now has 121 participants. We expect that by the end of the year this figure will double. In addition, every year RUDN University has over 300 partners from 44 countries in the field of graduate employment. Our students undergo internship in Europe, Latin America, and Asia - we have about 1,200 agreements. This was made possible thanks to the project "Through internship - to employment". RUDN partners include Brunel oil and gas holding, Ernst & Young audit and consulting firm, the Renault Group automotive company, Samsung, the Abbott Chemical Pharmaceutical Corporation, Domodedovo Airport," said RUDN Rector Vladimir Filippov.
The QS Graduate Employability Rankings 2020 evaluates universities by five indicators: reputation among employers, achievement of graduates, interaction of employers with students, partnership with employers and the share of employed graduates.
Career
19 Jul
RUDN and Roszapovedcenter sign a cooperation agreement
Peoples' Friendship University of Russia and the Federal Reserve Center of the Ministry of Natural Resources of Russia signed a cooperation agreement. The partnership is aimed at achieving the indicators, objectives and results of the federal project "Conservation of biological diversity and development of ecological tourism" of the national project "Ecology", including creating a staff training system for the protected areas of the Russian Federation.
Career
03 Jun
Don't confuse stress with overwork and fatigue
April 24, in the framework of the "Week of Success of Sistema JSFC and RUDN University" (April 17-24), 40 future doctors, psychologists, linguists and philologists of RUDN University attended master class "Stress and methods of dealing with it", conducted by Evgeny Lazarev, Head of the International Department of the MEDSI Group of Companies. He talked about the types of stress and how to learn to listen to your body and stay healthy.
Career
01 Jun
Students have the same information as New York investors
Even in Ancient Babylon, they taught financial literacy. Modern market is open for investment. A student can learn this during breaks between lectures — Nikita Emelyanov, Director of the department for work with shares of Sistema Capital AM, is sure of that.