10 semesters of excellent grades! RUDN hosts the XLII Assembly of A-students. Lada Vesta goes to the student of the Engineering Academy
10 semesters of excellent grades! RUDN hosts the XLII Assembly of A-students. Lada Vesta goes to the student of the Engineering Academy
18 October, the XLII of RUDN A-students brought together 867 students from Asia, Africa, Middle East, Latin America, Europe, USA and Canada with excellent academic performance. The guest of honor was RAS academician, Chair of the Moscow Society of obstetricians-gynecologists M.Kurtser.
The meeting was opened by RUDN Rector V.Filippov who said that the number of excellent students is growing every year: in 2014-2015 there were 654 A-students in RUDN, in 2015-2016 – 776, and in 2016-2017 – 867, 80% of them are girls. The leader is the Engineering Academy, followed by the Faculty of Humanitarian and Social Sciences.
«We have students from 154 countries. If they didn't find good jobs back home they wouldn't come to our university to study», said the Rector.
Academician Mark Kurtser said: «I didn't have such an Assembly in my university. In this hall we see people who will come after us, who will elaborate new methods of treatment and solve global problems».
Students got diplomas and money prizes:
- 10 semesters of only excellent grades – 60 000 Rub
- 8 semesters – 45 000 Rub
- 6 semesters – 35 000 Rub
- 4 semesters – 30 000 Rub
- 2 semesters – 15 000 Rub
The main prize was raffled off between students with 8 and 10 semesters with excellent grades. The car went to Anastasia Baranenkova, 2nd year Master student of RUDN Engineering Academy. She was happy and a bit lost, and wished all students diligence and ambitiousness.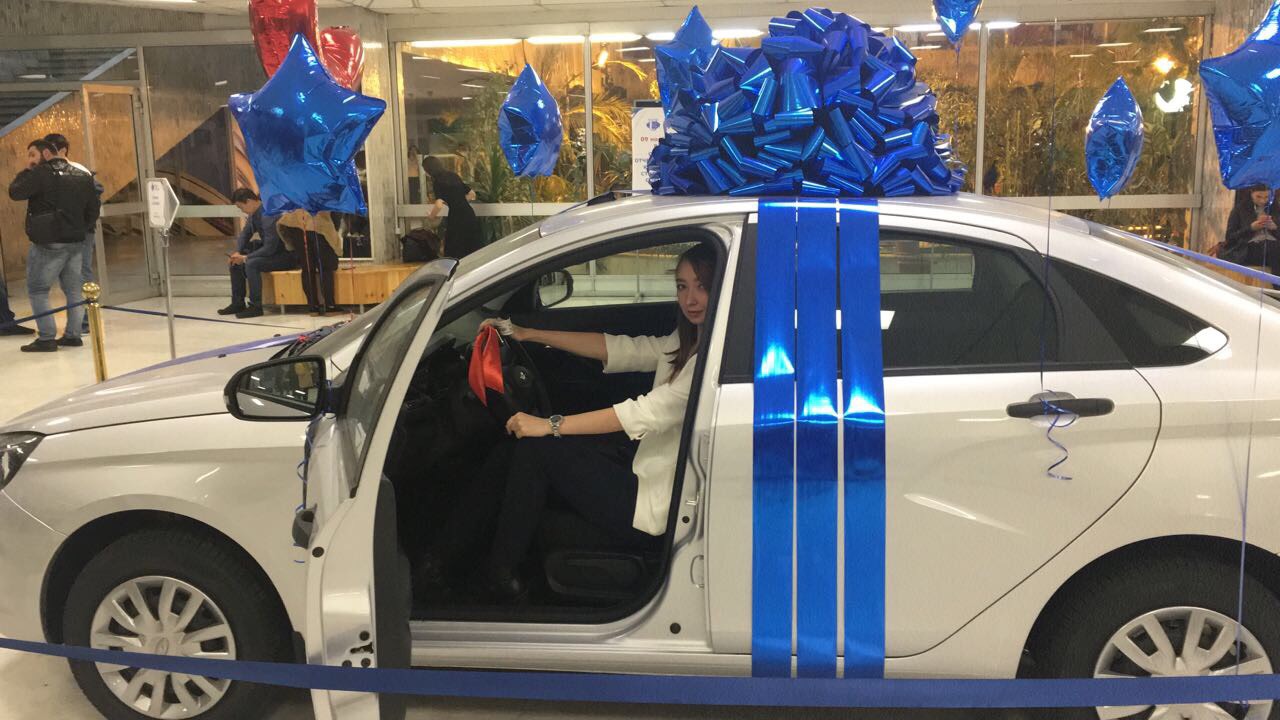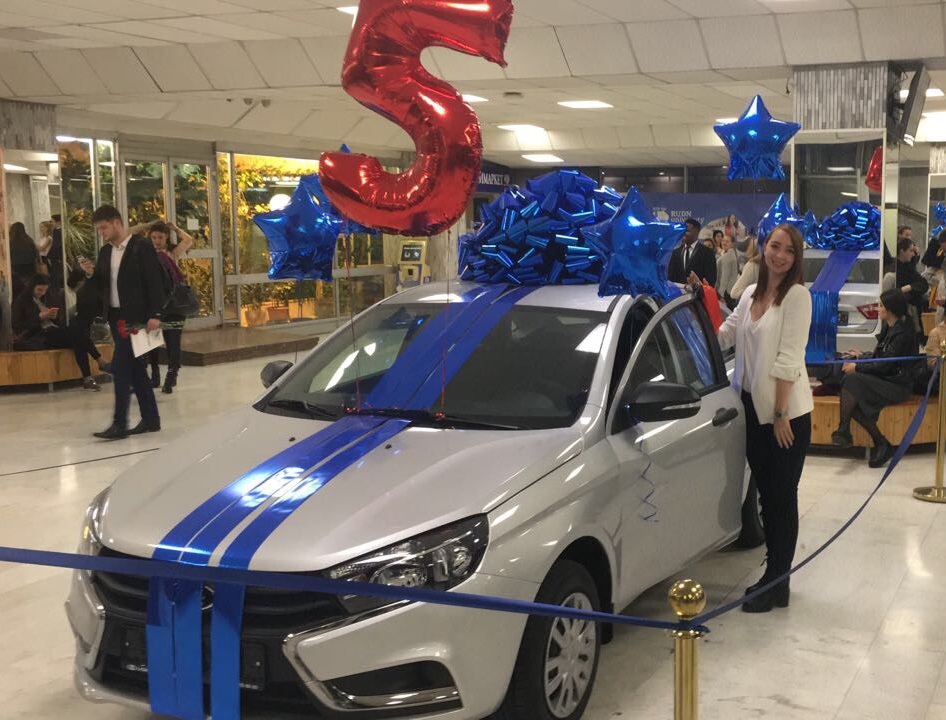 About RUDN
30 Jul
One of the country's leading oncology surgeons appointed Vice-Rector of RUDN
Andrey Kostin, Russian oncologist, Doctor of Medical Sciences, Professor, corresponding member of the Russian Academy of Sciences, became the first Vice-Rector, Vice-Rector for Research at RUDN University.
About RUDN
24 Jun
RUDN University - in the top 150 of the Times Higher Education rankings: Golden Age University Rankings 2020
RUDN has retained its position in the top 150 leading universities in the world in the international ranking — Times Higher Education: Golden Age University Rankings 2020. This is a list of the best universities in the world that were founded between 1945 and 1967.
About RUDN
22 Jun
"In recent years, we have implemented a strategy of switching from "teaching" to "learning""- President of RUDN University Vladimir Filippov