A special event at the Davis Center at Harvard university! 10 April
A group of specialists from RUDN university presented the International Center for Emerging Markets Research in Harvard on April, 10.
It was followed by a vivid discussion on "New realities and Russian markets", where the professors and young researchers from the faculty of economics at RUDN university, as well as from other universities and business shared opinions on perspectives and challenges of the Russian economy.
https://daviscenter.fas.harvard.edu/events/international-center-emerging-markets-research-new-reality-and-russian-markets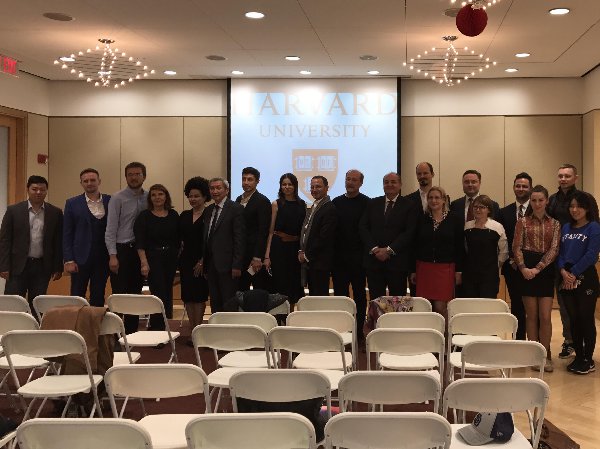 About RUDN
25 Dec 2020
RUDN University is in the Top 50 of the QS University Rankings: Emerging Europe & Central Asia 2021
RUDN University is on the 43rd place in the QS University Rankings: Emerging Europe & Central Asia 2021. Peoples' Friendship University of Russia has shown the best results in the following categories: international students , student/faculty ratio, institution research collaboration and recruiter review.
About RUDN
09 Dec 2020
RUDN University is the only Russian university in the top 50 of UI GreenMetric world ranking
December 7, the results of UI GreenMetric 2020, the world ranking of the environmental sustainability of universities are presented. RUDN University is the only Russian university that entered the top 50 ranking, taking 42nd position among 912 universities in the world, and once again confirming the position of the "greenest" university in Russia. RUDN University is also recognized as the most active national coordinator of the UI Greenmetric World University Rankings network. Only one university in the world receives this award every year.
About RUDN
02 Nov 2020
RUDN chat in WhatsApp
RUDN started an official chat for you to ask about enrolment in RUDN, studies, accommodation, as well as order a certificate or find contact information.