A special event at the Davis Center at Harvard university! 10 April
A group of specialists from RUDN university presented the International Center for Emerging Markets Research in Harvard on April, 10.
It was followed by a vivid discussion on "New realities and Russian markets", where the professors and young researchers from the faculty of economics at RUDN university, as well as from other universities and business shared opinions on perspectives and challenges of the Russian economy.
https://daviscenter.fas.harvard.edu/events/international-center-emerging-markets-research-new-reality-and-russian-markets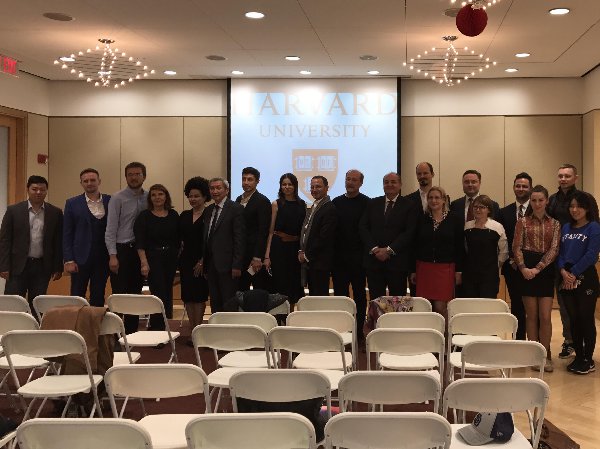 About RUDN
02 Nov
RUDN chat in WhatsApp
RUDN started an official chat for you to ask about enrolment in RUDN, studies, accommodation, as well as order a certificate or find contact information.
About RUDN
30 Oct
RUDN strengthens its position among the best universities in the world
RUDN University is represented in 9 directions of the international ranking of the best universities in the world THE World University Rankings by Subject 2021, this year, for the first time, reflecting the successes of RUDN University in the areas of "Education", "Art and Humanities" and "Life Sciences". According to "Education" indicator RUDN is in the top 200.
About RUDN
30 Jul
One of the country's leading oncology surgeons appointed Vice-Rector of RUDN
Andrey Kostin, Russian oncologist, Doctor of Medical Sciences, Professor, corresponding member of the Russian Academy of Sciences, became the first Vice-Rector, Vice-Rector for Research at RUDN University.