Co-working space opened at RUDN
September 8, RUDN opened a new facility - co-working space for studies, creativity and work. It used to be innovation, then became trendy and later – good business.
The first co-working space for 50 places was first opened in 2012. In 2017, co-working space for more than 100 working places was opened at RUDN.
The design is minimalistic and laconic, the place looks like a smart-office with big round tables and chairs painted original colors. The layout allows working both individually and in a team – doing homework, generating new ideas and doing brainstorming. The place has a lot of electric sockets and 5 wi-fi access points.
The first visitors were students from different countries who really appreciated the novelty. «I'm sure the place will be popular among students, it's the first time I've seen such a place at Russian universities», says Rev Kadigamuve Annuruddha Thero, President of RUDN Association of Asian students.
At the opening ceremony Rector joked that he had to be foreman, monitoring all stages of construction, choosing the color of the walls and type of the floor.
«We have created open space so that you could discover the whole world in one university – in RUDN! Welcome to RUDN University!», said Vladimir Filippov, RUDN Rector. He said that when he was a student he had to go from the student dorm to the reading hall in Orjonikidze street to prepare for classes in a quiet place.
The co-working space is not only for studies but for student events as well – like the «What? Where? When?» mind game.
After the official part the students talked with the Rector. Danil Oleinikov, Chair of the Student Council suggested putting soft armchairs, to which the Rector ironically replied: «Do you also need pillows and beds? The place is for work and studies».
Some of the ideas were supported, like put coolers with cold and hot water. It is also planned to use RUDN brand-style, increase the number of working places and wi-fi access points, re-design the ground floor of the library and create the same zones in other buildings.
The first co-working space in Russia appeared in Ekaterinburg as regular cafes. Later the trend was developed in other universities.
Send us your ideas how to use RUDN University brand-style in RUDN co-working space at pr@rudn.ru, write «co-working ideas» in the letter subject.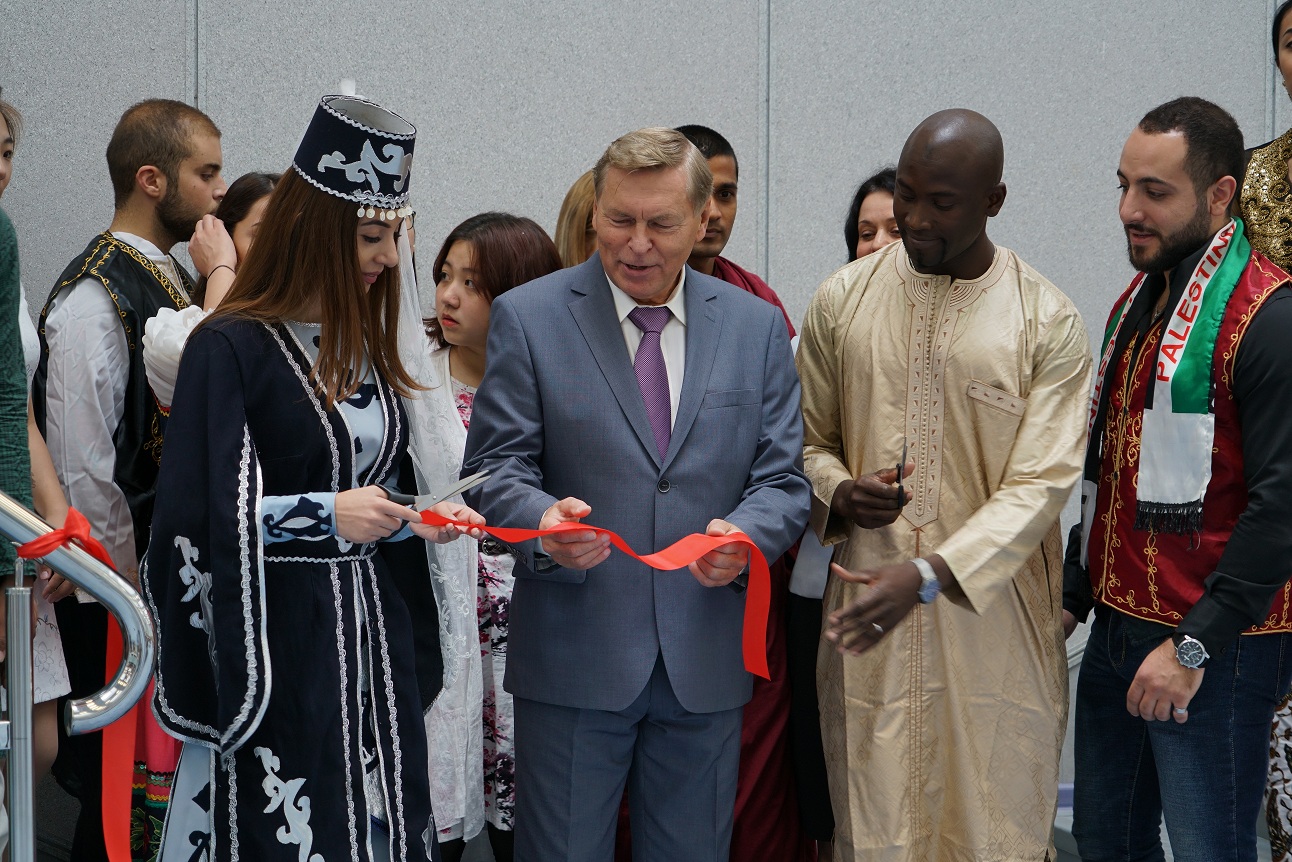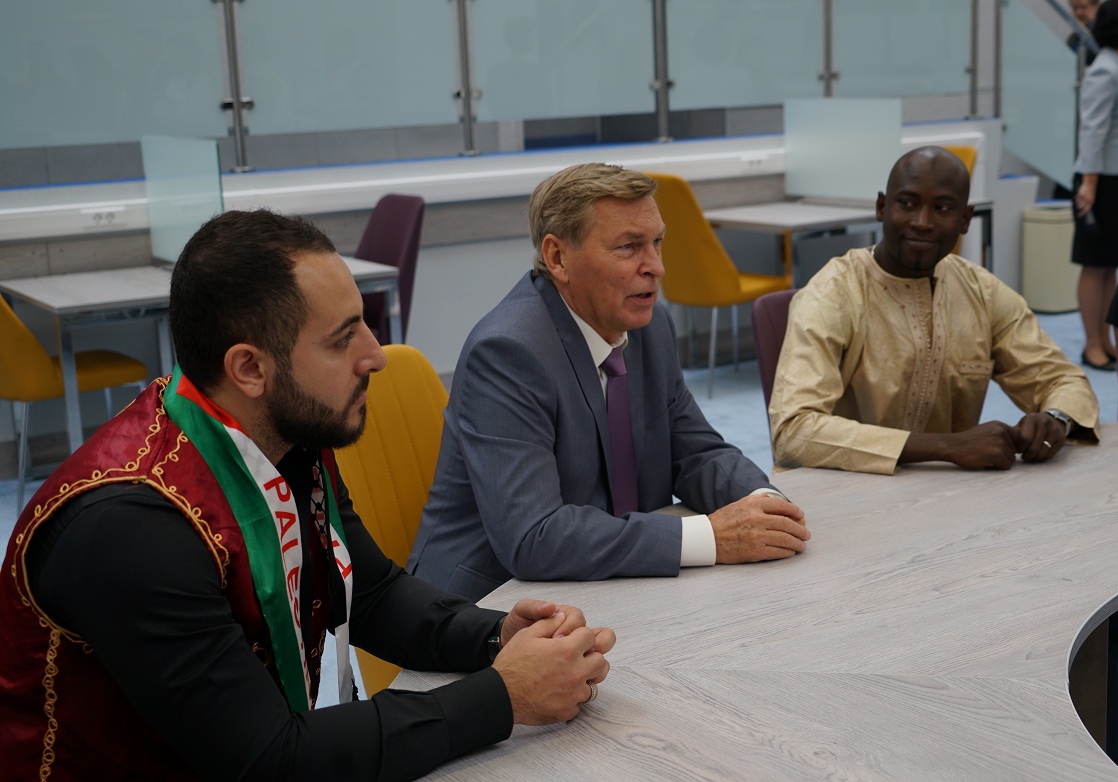 Education
22 Feb 2017
International scientific-practical conference dedicated to the 100th anniversary of the birth of Nikolai Sergeevich Prostakov
On February 19, in 2017, Nikolai Sergeyevich Prostakov would have turned 100 years old.
Life in RUDN
16 Mar 2017
Dear entrants, students and alumni, meet the English-speaking channel in YouTube – RUDN University Planet
Dear entrants, students and alumni, meet the English-speaking channel in YouTube
Life in RUDN
12 Mar 2018
Student from SAR becomes Mister RUDN Association of African students - 2018
2 March, RUDN chose the King of Africa or Mister RUDN Association of African students – Zim Sankvella (SAR), first-year student of the Agrarian and Technological Institute who won over students from Cameroon, Chad, Namibia, Angola, Ethiopia and SAR. Vice-Mister was Binga Medesh (Angola), third place was taken by Naftalu Kuume (Namibia).