Ecological week: education, science, practice and employment
The RUDN Ecological faculty together with the non-governmental ecological fund after V. Vernadsky and Inter-regional industrial corporation "Eco Recycling «organized in Moscow scientific and educational events under the title "Ecological week: education, science, practice and employment"
Moscow, 18-23 April 2016
The 2017 year is announced by the President of the RF as a year of Ecology in Russia. In order to raise the quality of ecological education, to improve cadres training and retraining, to attract the student's attention to the scientific researches in an area of environment protection, to involve employers to the practical work with cadres reserve, the RUDN Ecological faculty together with the nongovernmental ecological fund after V. Vernadsky and Inter-regional industrial corporation "Eco Recycling «organized in Moscow scientific and educational events under the title "Ecological week: education, science, practice and employment". The events took place on April 18-22, 2016. They were supported by the Moscow Government and the Committee on Housing Policy and Communal Economy of the State Duma of the Russian Federation. The purpose of the Ecological Week was the training of highly-qualified specialists according to the RUDN programs, oriented at satisfaction of cadres demands of the recycling enterprises and communal economy enterprises within the RUDN program "Top-100".
The following events took place within the Ecological Week:
1. The opening ceremony of the Ecological week with the participation of the leading scientists, teachers, state officials, representatives of the leading enterprises, public organizations, using innovation principles in the area of environmental protection.
2. The round table "Training specialists-ecologists" with the participation of the representatives of the economy sectors and businesses in the frameworks of the Program of competitiveness raising RUDN «5-Тop-100».
3. The round table of the Department of foreign languages «ACTUAL ENVIRONMENTAL PROBLEMS OF THE THIRD MILLENNIUM».
4. Ecological and professional orientation events for the graduates of the Moscow schools.
5. Public lectures of the leading scientists for the students of the Moscow higher educational establishments on the issues of resources saving, rational nature management, and environment protection with the subsequent publication of collection of papers.
6. Scientific and practical seminar for the young scholars – holders of Vernadsky Foundation fellowships on the issue "Natural resources management and ecological safety of the regions".
The representatives of the profile ministries of the Russian Federation took place in the Ecological week, as well as representatives of the regional legislative and executive bodies and recycling enterprises.
The activity of the Ecological week took place at the RUDN Ecological Faculty in Moscow.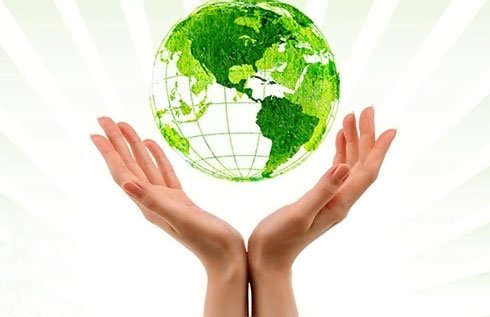 About RUDN
30 Jul
One of the country's leading oncology surgeons appointed Vice-Rector of RUDN
Andrey Kostin, Russian oncologist, Doctor of Medical Sciences, Professor, corresponding member of the Russian Academy of Sciences, became the first Vice-Rector, Vice-Rector for Research at RUDN University.
About RUDN
24 Jun
RUDN University - in the top 150 of the Times Higher Education rankings: Golden Age University Rankings 2020
RUDN has retained its position in the top 150 leading universities in the world in the international ranking — Times Higher Education: Golden Age University Rankings 2020. This is a list of the best universities in the world that were founded between 1945 and 1967.
About RUDN
22 Jun
"In recent years, we have implemented a strategy of switching from "teaching" to "learning""- President of RUDN University Vladimir Filippov