RUDN KVN School: how to learn to have fun
Twenty two years ago, RUDN hosted the first game, which marked the emergence of unique international teams of the Club of cheerful and resourceful, known and loved not only in Russia, but also far beyond its borders.
Upon the initiative of the students currently playing in the domestic KVN Cup and in various leagues of the International KVN Union, the University decided to support students and as Vice-Rector Alexander D. Gladush said: "Teach people to have fun!"
September 18, 2018, RUDN KVN School began its work. Representatives of different generations of KVN teams were invited to the opening talking about the history of KVN at the Peoples' Friendship University, their way to KVN peaks, and giving advice and recommendations on organizing the team, writing scripts and preparing for the games. Beginning players saw photos from different years, fragments of the most interesting performances of the teams and a film about RUDN KVN movement.
September 22, a team of more than fifty very young and already experienced KVN players, went to a holiday center near Moscow to master the art of creating good mood under the supervision of experienced and renowned KVN players.
The four teams had to prepare for the contest "Welcome performance". In the two days of the training the participants had a lot of fun and really got involved in exciting business. Perhaps, one of them will soon set a new height for student humor, not only in RUDN, but also in the whole KVN space!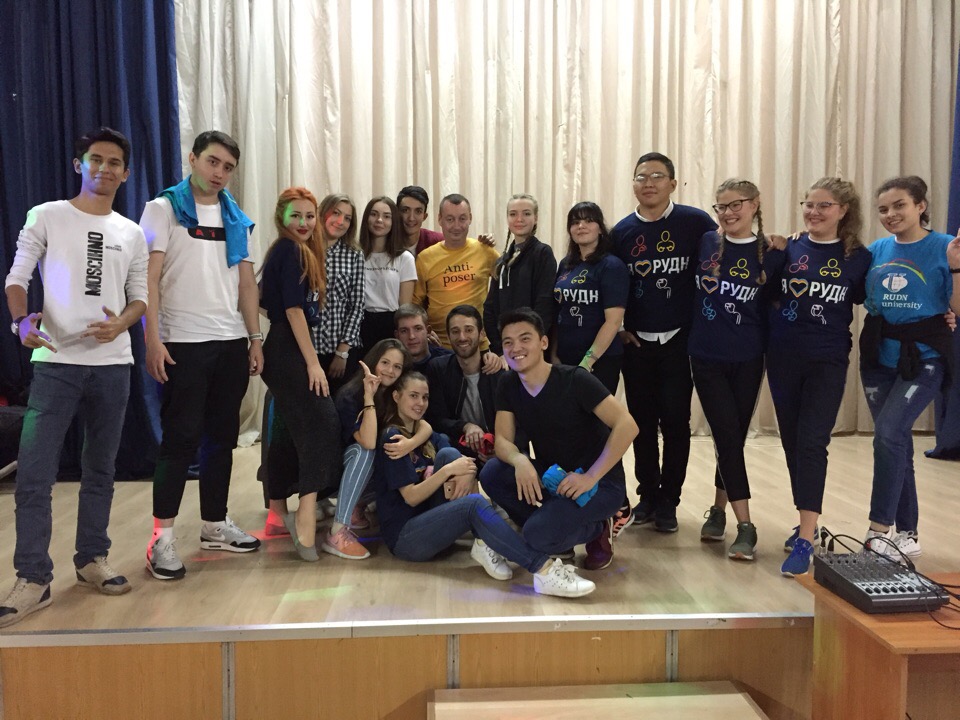 About RUDN
02 Nov
RUDN chat in WhatsApp
RUDN started an official chat for you to ask about enrolment in RUDN, studies, accommodation, as well as order a certificate or find contact information.
About RUDN
30 Oct
RUDN strengthens its position among the best universities in the world
RUDN University is represented in 9 directions of the international ranking of the best universities in the world THE World University Rankings by Subject 2021, this year, for the first time, reflecting the successes of RUDN University in the areas of "Education", "Art and Humanities" and "Life Sciences". According to "Education" indicator RUDN is in the top 200.
About RUDN
30 Jul
One of the country's leading oncology surgeons appointed Vice-Rector of RUDN
Andrey Kostin, Russian oncologist, Doctor of Medical Sciences, Professor, corresponding member of the Russian Academy of Sciences, became the first Vice-Rector, Vice-Rector for Research at RUDN University.