RUDN University - in the top 150 of the Times Higher Education rankings: Golden Age University Rankings 2020
RUDN University - in the top 150 of the Times Higher Education rankings: Golden Age University Rankings 2020
RUDN has retained its position in the top 150 leading universities in the world in the international ranking — Times Higher Education: Golden Age University Rankings 2020. This is a list of the best universities in the world that were founded between 1945 and 1967.
RUDN University first entered this ranking last year, immediately taking a place in the 101-150 group. Peoples' Friendship University of Russia has maintained its position in this group in 2020 as well.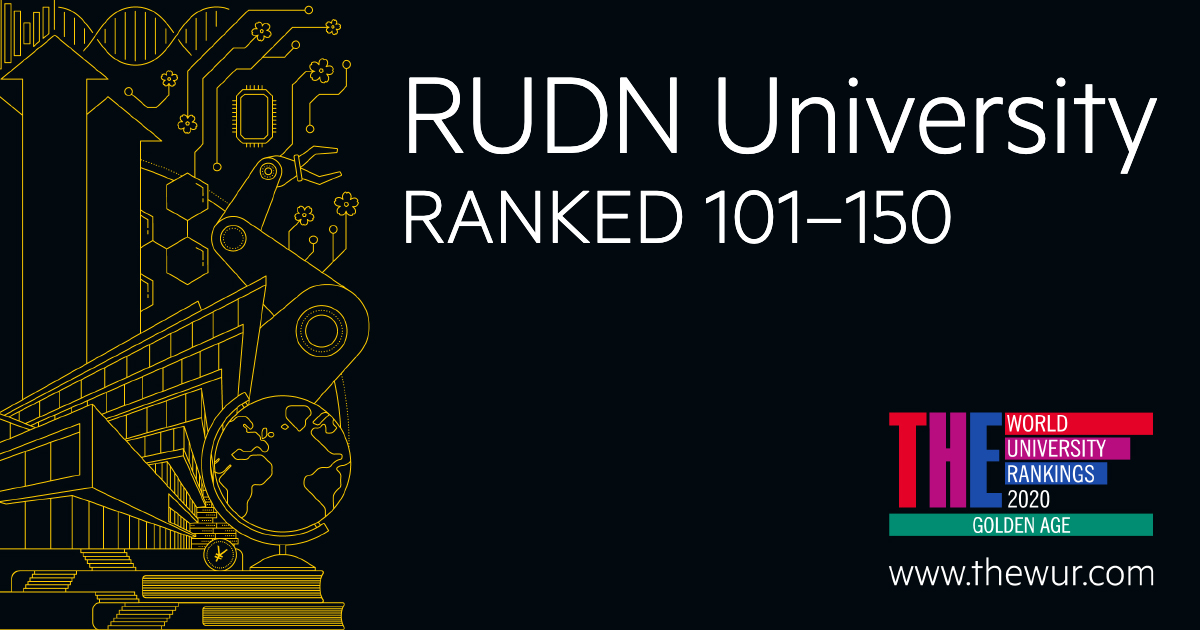 About RUDN
30 Jul
One of the country's leading oncology surgeons appointed Vice-Rector of RUDN
Andrey Kostin, Russian oncologist, Doctor of Medical Sciences, Professor, corresponding member of the Russian Academy of Sciences, became the first Vice-Rector, Vice-Rector for Research at RUDN University.
About RUDN
22 Jun
"In recent years, we have implemented a strategy of switching from "teaching" to "learning""- President of RUDN University Vladimir Filippov
About RUDN
12 Jun
RUDN University - at 326 place among world universities in the QS World University Rankings 2021
QS Agency has presented the ranking of the best universities in the world - QS World University Rankings 2021. RUDN University has risen by 66 positions and took 326 place. The university showed a rise in absolutely all categories.
The greatest rise is in the criteria "Academic Reputation": by 138 positions, and "Reputation among employers": 112 positions up compared to last year.