Russia and the BRICS may form a single educational space
An initiative of the BRICS states to establish strong links between their academic communities has huge potential in terms of boosting their competitiveness globally. But will it succeed?
During the last few years Brazil, Russia, India, China and South Africa have been working on the creation of a common educational space that would bring together more than 50 higher education institutions from the five BRICS countries. It was on Nov. 5, 2013 when the BRICS states signed an agreement to set up the BRICS Network University and now this initiative is seeing its first developments.
This week – from Oct. 30-Nov. 2 – the People's Friendship University (RUDN University) in Moscow welcomed the participants of the international conference "The BRICS Network University and the International Labor Market." Aсcording to Vice-Rector for International Academic Mobility of RUDN University Larisa Efremova, Russia is making steps to boost its role in the global economy not only through energy exports, but also through promoting Russia's higher education abroad.
The conference organized by RUDN University brought together more than 150 participants from 20 countries. RUDN University is among the key Russian universities that is participating in the development of the BRICS Network University initiative.
The BRICS Network University is a joint educational project aimed at creating a single educational space, encouraging academic mobility, as well as providing the economies of the member countries with highly qualified personnel in the fields of energy, economics, computer science, and ecology, among others. The first programs within the BRICS Network University are scheduled to start in 2017.
According to plans under discussion, the BRICS university system will work using the experience of the Shanghai Cooperation Organization (SCO) University, which was established in 2008 and is already operating as a network of existing universities in the member countries of the SCO.
Thousands of students from Russia, India, Brazil, China and South Africa will be able to study free of charge within exchange programs of the BRICS Network University. For Russia, the coordinator for the Network University will be the Ural Federal University in Yekaterinburg. This university is also being seen as the potential location for the headquarters of the BRICS Network University.
One of the key prerequisites for ensuring that this academic exchange takes place successfully is an agreement on the necessary legal framework and coming up with a way to coordinate between different practices happening in the five countries. For instance, it was necessary to agree on the duration of exchange programs, the recognition of education acquired in foreign institutions and other specific practical questions. Today it seems this process has been managed using the experience of the SCO University.
There is a mutual interest among universities in the BRICS countries: For instance, the People's Friendship University is interested in cooperating with universities in South Africa, especially in preparing specialists in agriculture, economics and medicine. What is necessary is dialogue and trust between universities that will allow them to find areas of common interest and establish effective collaboration links.
It is worth noting that there might be competition among universities participating in the network: For example, some might choose to study technology in India as this area is very well developed in the country. But there might also be cases when research will be carried out jointly, with the participation of representatives of all countries – this might ensure a potential breakthrough in ecology, for example.
Such academic cooperation does not exclude the participation of other countries. Representatives from the United Kingdom, Spain, Finland and Switzerland took part in the conference that took place at RUDN. This shows that other countries are also interested in joint scientific research as they are eager to attract talented scientists and academics.
What is important is that the governments of countries participating in BRICS and SCO Universities offer an opportunity to study for free. A student might only need to pay travelling and accommodation expenses, but these might also be paid by the university or a supporting funding body in the receiving country.
Traditionally higher education institutions in Russia are very competitive in fundamental science, information technologies and engineering. This is one of the factors that attract foreign partners. On the other hand, recently Russian universities have also acquired a better recognition globally due to their participation in major European and U.S. conferences.
What is more, over the last decade, the Russian academic environment has become more open to the international academic community and this, in turn, is a good sign that it will attract the representatives of different ethnicities, cultures and religions.
The opinion of the author may not necessarily reflect the position of Russia Direct or its staff.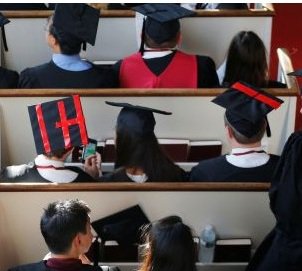 Education
22 Feb 2017
International scientific-practical conference dedicated to the 100th anniversary of the birth of Nikolai Sergeevich Prostakov
On February 19, in 2017, Nikolai Sergeyevich Prostakov would have turned 100 years old.
Life in RUDN
16 Mar 2017
Dear entrants, students and alumni, meet the English-speaking channel in YouTube – RUDN University Planet
Dear entrants, students and alumni, meet the English-speaking channel in YouTube
Life in RUDN
12 Mar 2018
Student from SAR becomes Mister RUDN Association of African students - 2018
2 March, RUDN chose the King of Africa or Mister RUDN Association of African students – Zim Sankvella (SAR), first-year student of the Agrarian and Technological Institute who won over students from Cameroon, Chad, Namibia, Angola, Ethiopia and SAR. Vice-Mister was Binga Medesh (Angola), third place was taken by Naftalu Kuume (Namibia).