Students of the Institute of Space Technologies will undergo training at Tekhnomash enterprises
Students of the Institute of Space Technologies will undergo training at Tekhnomash enterprises
RUDN Rector V.Filippov and D.Panov, General Director of Tekhnomash (leading enterprise of the Russian Space Agency) signed an agreement on creating a new Chair of technologic management at RUDN IST.
26 January, RUDN andTekhnomash (leading enterprise of the Russian Space Agency) signed an agreement on creating a new Chair of technologic management at RUDN IST.
Tekhnomash has long been cooperating with RUDN sending its specialists for training at RUDN IST in the light of import phase-out and creating highly competitive production for hi-si industries. The enterprise is also facing structural changes thus needing staff refresher training.
The Chair is implementing a Master's program «Management technology in rocket and space branches» (27.04.04. Technical systems control) as well as postdoc programs for modern engineering and business management in rocket and space industries.
Master students will combine studies and internship at the enterprise doing research on the themes interesting for the client. The program is especially topical for Master students since they have all the necessary background education.
During the meeting the parties thanked each other for fruitful cooperation and determined directions for further work including elaborating short-term educational programs for top managers on new technologies. The demand for specialists in the field of technical audit and digital technologies is especially high, said D.Panov. Аlso RUDN and Tekhnomash are planning to publish a joint monograph on engineering economics.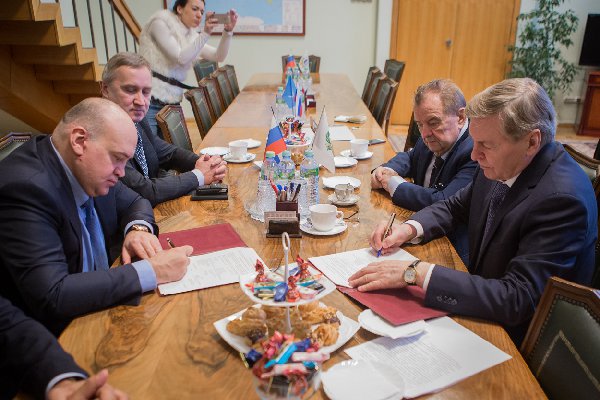 About RUDN
23 Apr
RUDN University in the Times Higher Education Impact Ranking 2021
THE University Impact Rankings analyzes the impact of higher education on the development of society and the achievement of the UN Sustainable Development Goals.
About RUDN
12 Mar
RUDN University is in the top 200 universities in the Times Higher Education ranking Emerging Economies 2021
Peoples' Friendship University of Russia is among the top 200 universities according to the Times Higher Education Emerging Economies University Rankings 2021 (THE Emerging Economies 2021).
Only 606 leading world universities were honored to be on the list.
About RUDN
05 Mar
RUDN University's new successes in the field of modern languages, law, oil and gas business, and computer science ... The university strengthens its position in 11 QS rankings
The QS ranking agency has presented the QS WUR by Subject 2021 rankings — lists of the best universities in the world in specific subjects. RUDN has shown rapid growth in the areas of "Modern Languages", "Linguistics", "Mathematics", "Economics and Econometrics" and "Chemistry", and for the first time entered the list of the best in the world in the subjects "Oil and Gas Business", "Law", " Business and Management ", and "Computer Science".